Let's go!!! SUPER NINTENDO WORLD™ opens at Universal Studios Hollywood on Friday, February 17. As Universal and Nintendo enthusiasts, guests will walk into Super Nintendo world and discover they have been dropped into a life-sized video game.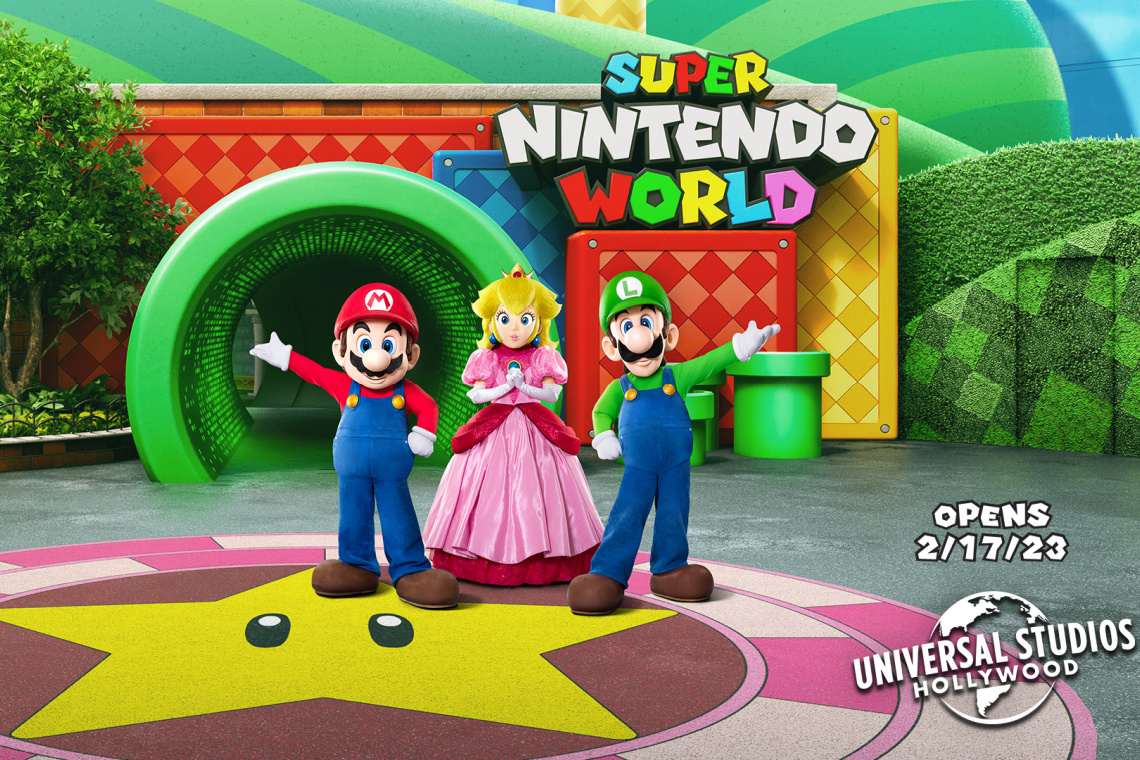 When Super Nintendo World opens, guests will find themselves immersed in one of the world's largest, most interactive rides they have ever experienced. It will seamlessly fuse augmented reality with projection mapping technology and actual set pieces along a moving ride track to debut a ride that's unparalleled anywhere within the theme park industry.
Wearable wristbands: Power-Up Band™ will immerse guests even more when they sync with Universal Studios Hollywood's official free downloadable app and function as a complement to the land's many interactive elements. The Power-Up Band is available for purchase in six design options with character themes, including:
Mario
Luigi
Princess Peach
Yoshi
Toad
Princess Daisy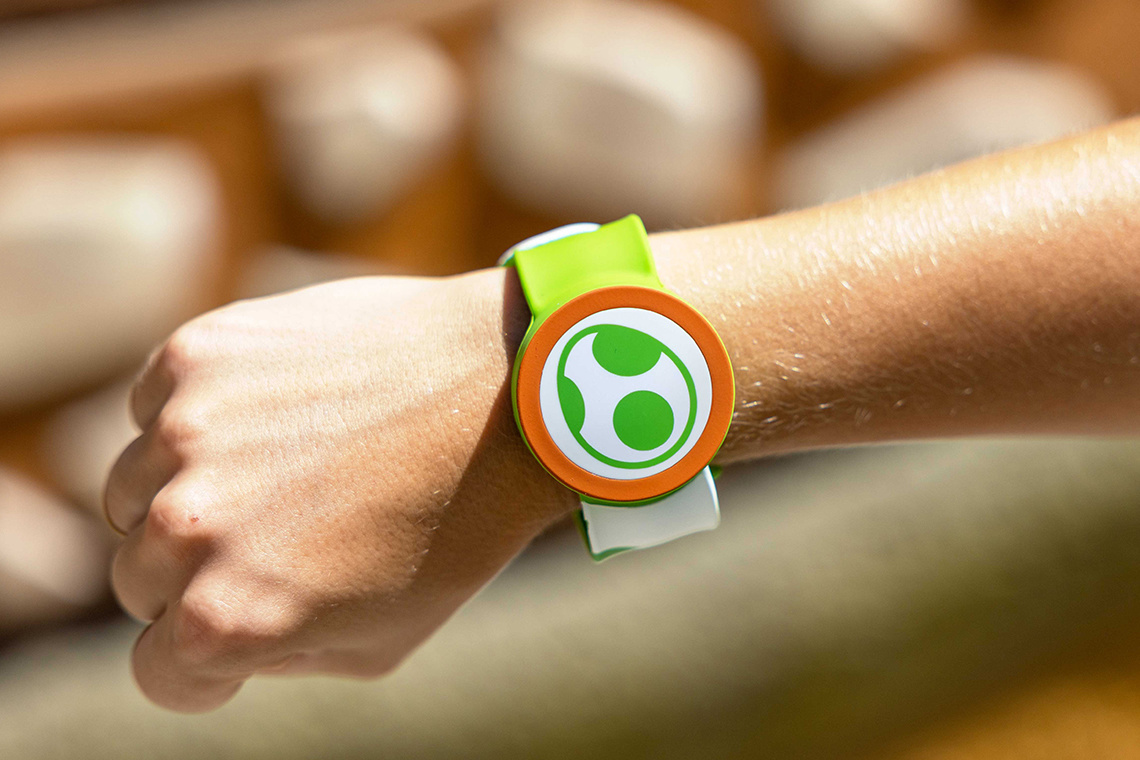 The Power-Up Band also unlocks additional gameplay activities and experiences, such as collecting digital coins and stamps when completing milestones within the land. Checkpoints positioned within SUPER NINTENDO WORLD will enable guests to track their status against others. Guests can also amass keys after winning Key Challenges from Goomba Crazy Crank, Koopa Troopa POWer Punch, Piranha Plant Nap Mishap and Thwomp Panel Panic – collecting at least three of them will ultimately allow access to the final boss battle with Bowser Jr.
SUPER NINTENDO WORLD will feature the groundbreaking "Mario Kart: Bowser's Challenge" ride, as well as many thrilling and interactive activities designed to engage the entire family within the captivating Mushroom Kingdom.
When riding "Mario Kart™: Bowser's Challenge," guests are encouraged to tap their Power-Up Band on the ride vehicle's steering wheel. By doing so, they can track digital coins collected as well as gauge their ranking against friends and family, when synced to the official Universal Studios Hollywood app. The Power-Up Band will enable guests to enjoy "Mario Kart: Bowser's Challenge" over and over again in an attempt to beat their best scores.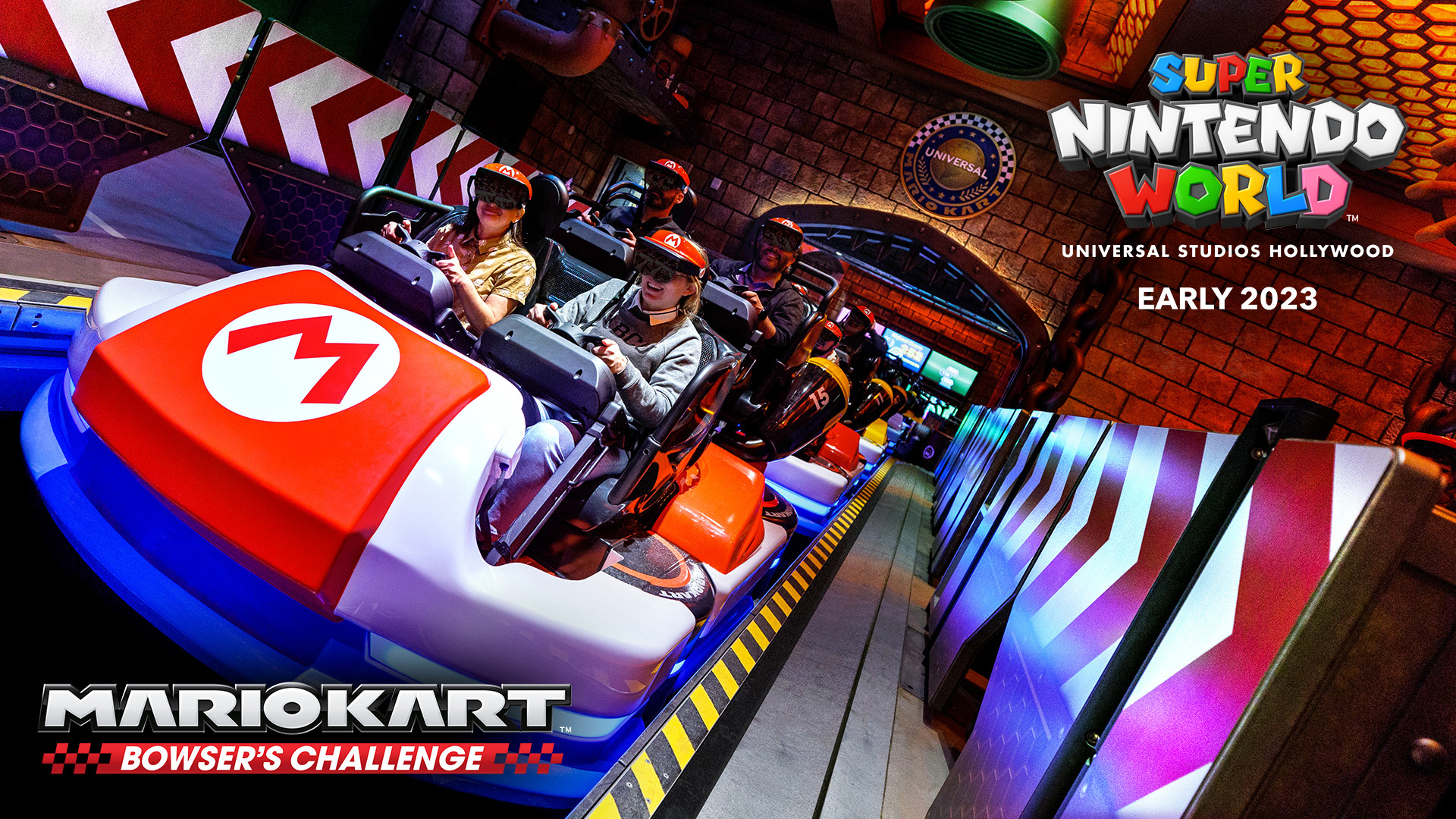 Additional experiences in Super Nintendo World include eating at the Toadstool Cafe™ and shopping at the 1-UP Factory™ retail store.
Meet up with Mario, Luigi and Princess Peach while exploring Super Nintendo World, and if you have a Power-up Band, you may get a little surprise while chatting with your favorite characters.
Visiting Super Nintendo World at Universal Studios Hollywood is included in the cost of admission. Tickets are available at https://www.universalstudioshollywood.com/. The Power-Up Band will be available for purchase within SUPER NINTENDO WORLD and guests are able to download the official Universal Studios Hollywood app prior to visiting. You'll want to have all your software loaded and ready to go as soon as you warp into the land via the giant green pipe. The Power-Up Band will be available for purchase, beginning February 17, at SUPER NINTENDO WORLD retail shops located in the theme park and on CityWalk.