(AD) Knott's Berry Farm kicks off its 2022 Seasons of Fun with the all-new Knott's PEANUTS Celebration. Families are invited to join Snoopy and the PEANUTS Gang in a variety of family fun. The park is all decked out with PEANUTS inspired décor, new character experiences, comic strip inspired photo opportunities, deliciously themed-treats and new whimsical shows. Experience the fun the Knott's PEANUTS Celebration has to offer daily through March 6th, 2022.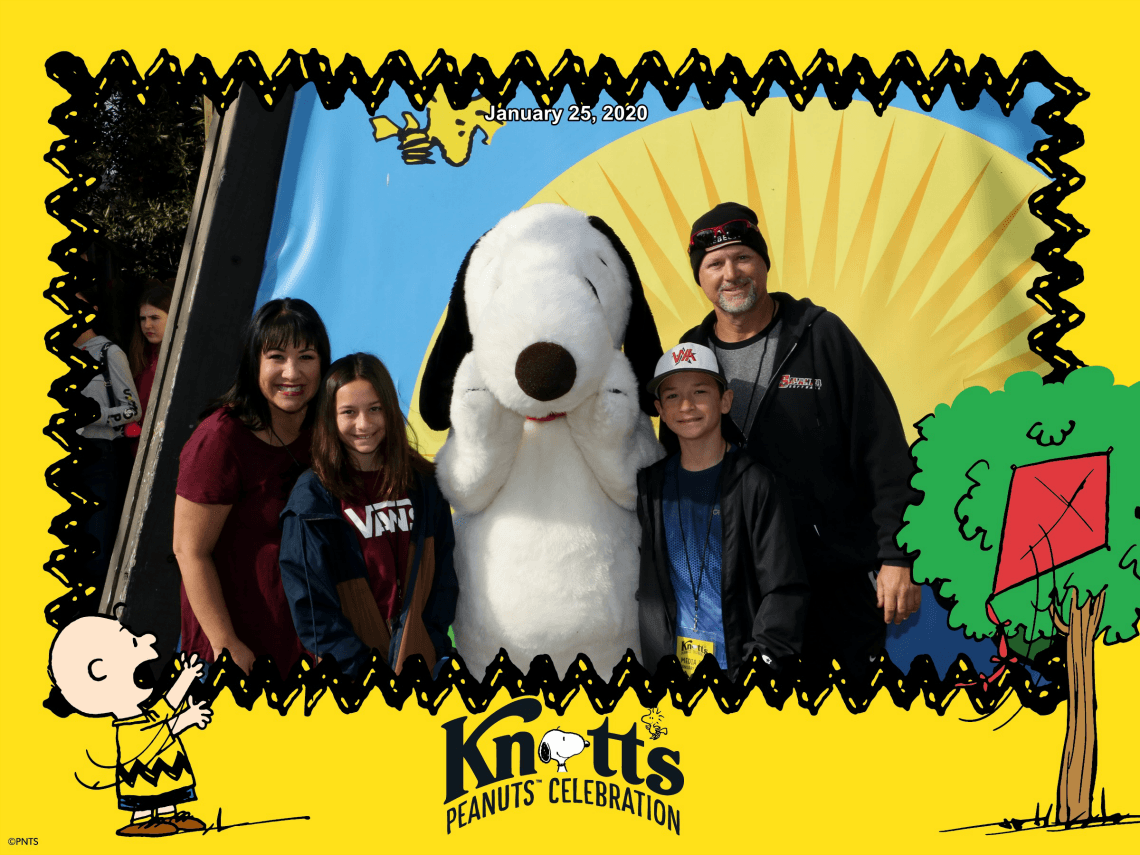 This year, we are continuing as a Knott's Ambassadors for 2022, partnering with a brand that celebrates family through the seasons. January kicks off the seasons of fun with the Peanuts Celebration, where Snoopy, Charlie Brown and the Peanuts Gang takes over the park.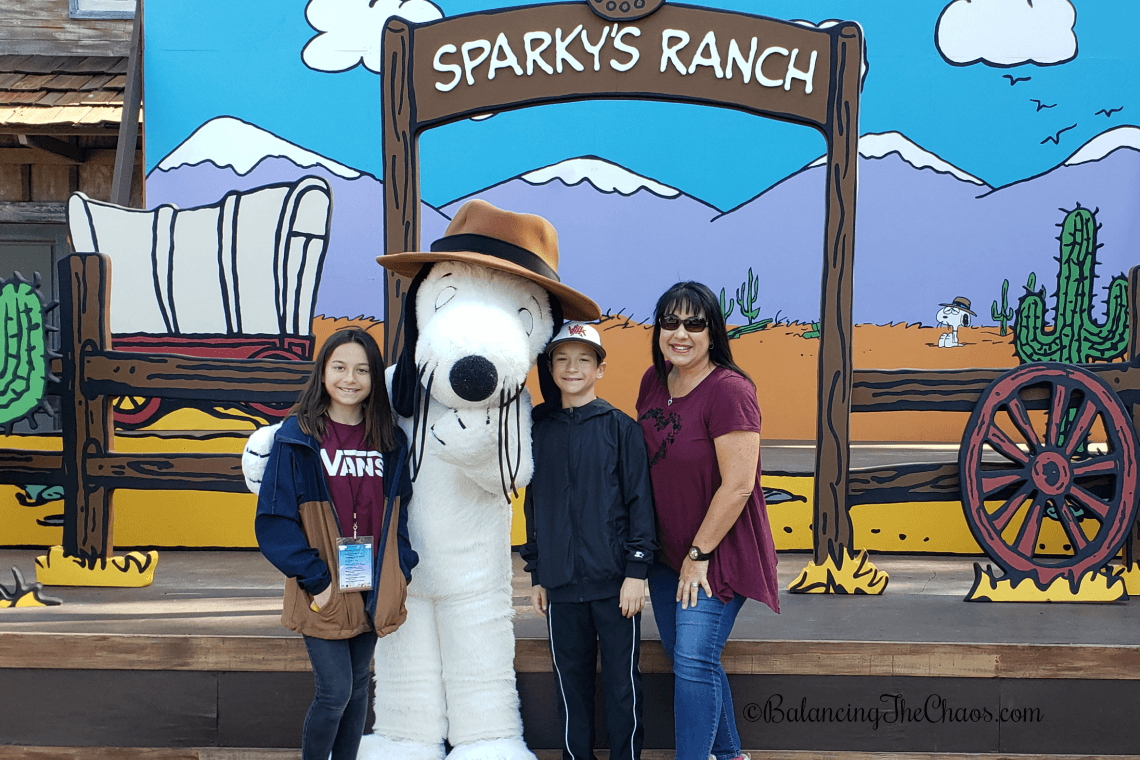 The newest Peanut's Character has been added into the mix. Be sure you get an opportunity to meet Marcie of the Peanut's Gang. She will be hanging out at Camp Snoopy and is looking forward to meeting kids of all ages.
Entertainment:
Camp Snoopy Theater: At the Camp Snoopy Theater you'll be able to catch Music Goes Round and Round, featuring Sally and Schroeder, sharing melodies that will have the audience up and dancing in the Isles.
Also in Camp Snoopy, the Grand Sierra Railroad invites families to celebrate with the PEANUTS Gang as they head to the Beagle Bonanza. Take a leisurely trip around Reflection Lake and see the gang pack up for their trip.
Bird Cage Theater: We had the opportunity to learn how to draw Charlie Brown. Throughout the day, guests will have the opportunity to draw their favorite PEANUTS characters at the PEANUTS Sketch School. So easy to do, we followed step by step directions by a resident art teacher.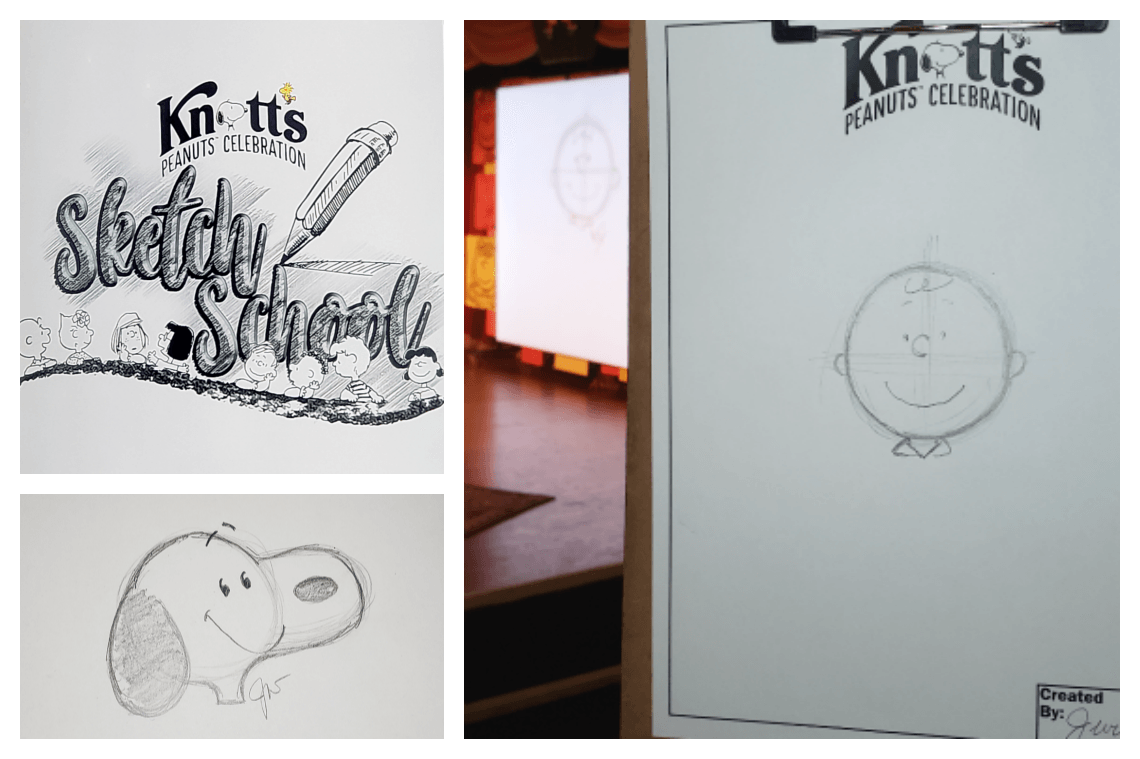 Calico Park: The PEANUTS Cowboy Jamboree, Franklin and Linus on a Western escapade as they transform into cowboys. These silly boys are leading the fun and games in Calico. While we were there, the girls had the opportunity to play a game, where they were claiming their stakes of land – also known as musical chairs.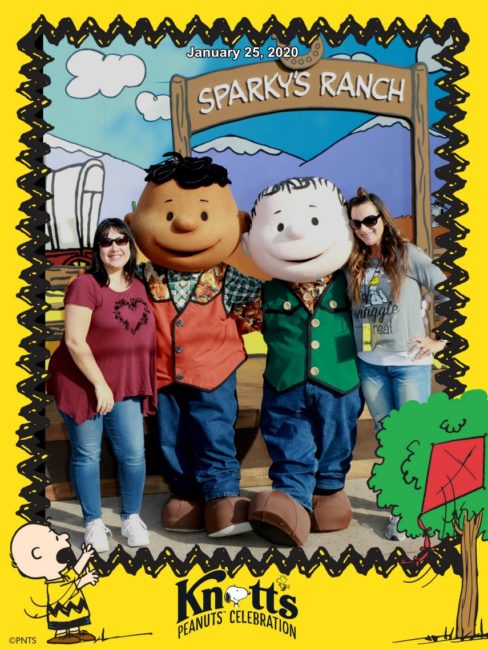 In Calico, we stopped at the Livery Stable to visit Pig Pen and check out some of his favorite animal friends. Along the way, we had the opportunity to learn more about Knott's resident donkey too.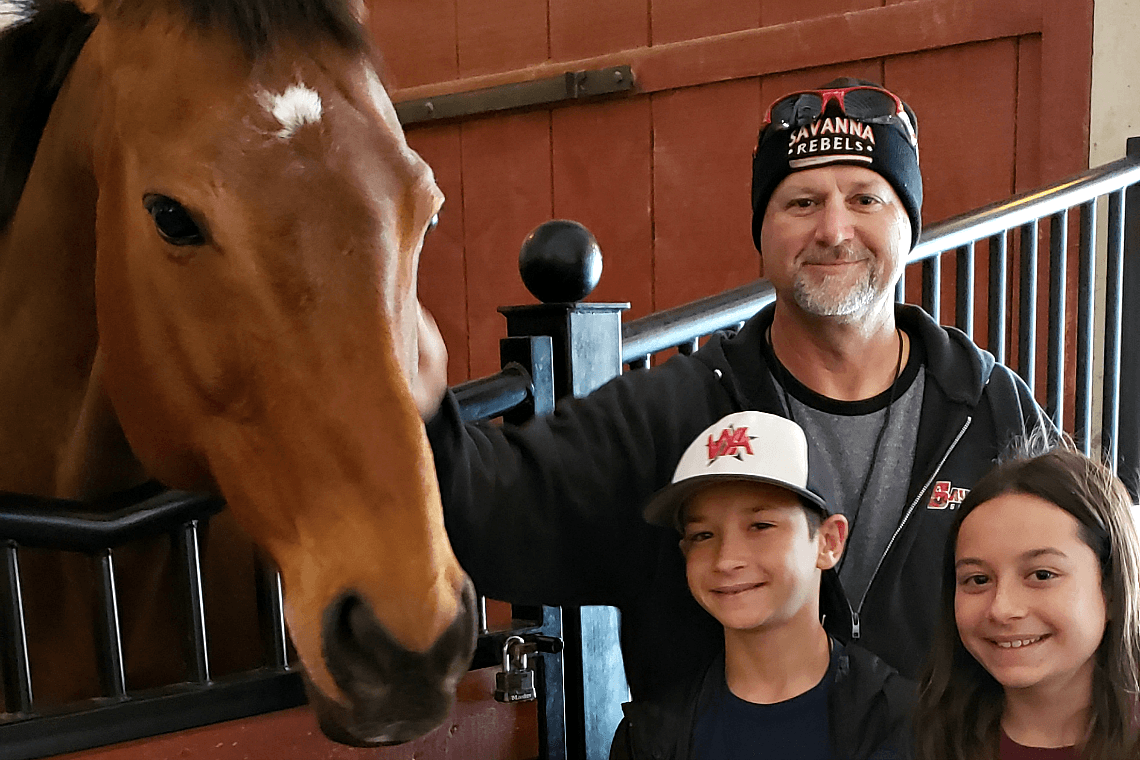 Calico Mine Stage: At the Calico Mine Stage Charlie Brown gets the surprise of his life on the game show, "It's Your Life!:. Enjoy music, fun and surprise guests. In the evening, the stage transforms into a musical extravaganza with Woodstock's Musical Festival. The musical event will feature the Peanuts Gang joined by the family-friendly indie band The Jelly of the Month Club, performing a high energy rock concert for the whole family.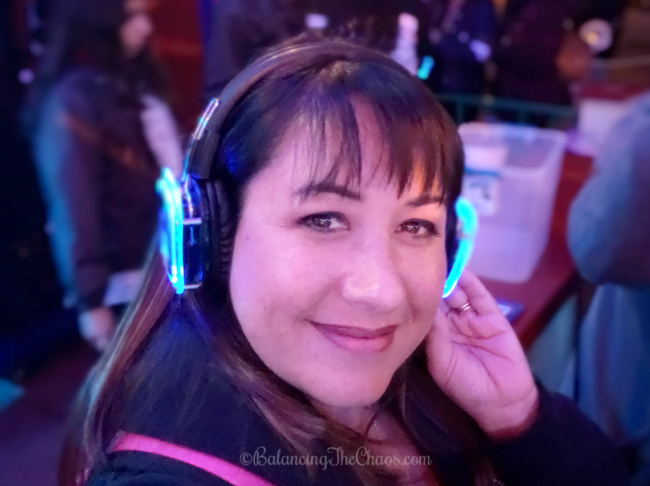 Fiesta Village: At Fiesta Village, we joined in with Spike's Discoteca de Silencio, also know as the silent disco. It was so much fun! We grabbed a set of headphones and danced to one of three music stations belting out popular tunes from the 70's, 80's, 90's on up current hits.
Delicious Treats: During the Knott's Peanuts Celebration, be sure to pick up some of the delicious sweet treats offered throughout the park. Imagine Linus' Blondies, Lucy's Kit Kat Fingers Funnel Cake, peanut butter macarons, a soft caramel snickerdoodle cookiewich, and so much more. Check out this quick video with all the food offerings and which area of the park you can find them.
I'm a supporter of the Knott's Berry Farm Meal Plan. Purchase it in addition to your season pass that entitles you to enjoy 2 meals very time you visit the park in 2022 (with a 4 hour required interval between meals). These Peanuts Celebration food options are included in the meal plan this year: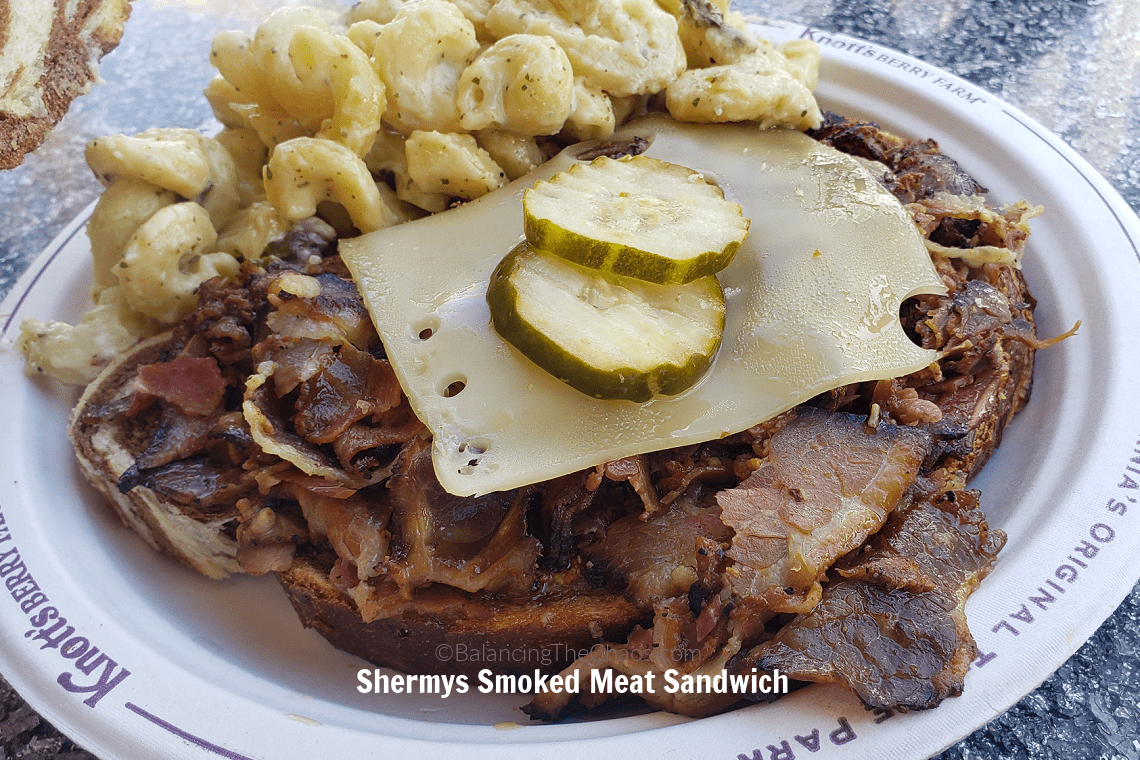 Pistachio Mahi Mahi with Rice Pilaf and a Lemon Cream Sauce at Wilderness Broiler
Wah Wah Wah Buffalo Popcorn Chicken Loaded Fries at Papa Loca
Fun Guy Charlie Pizza loaded with Chimichurri, Mushrooms, Arugula, and Char Tri Tip at Sutter's Pizza
Chicken Parm Grilled Cheese at Sutter's Grill
Shermy's Smoked Meat Sandwich at Boardwalk BBQ
Let's Be Frank Sonoran Dog at Fiesta Dogs
Spicy Siracha Shrimp Tacos with Creamy Coleslaw at The Cantina
Grande Mac which is a Sloppy Joe with Mac & Cheese and a Patty Melt Grilled Cheese at Grizzly Creek
Make The Dog Happy – Turkey Corndog with Grainy Brown Mustard at Strickly-On-A-Stick
Peanuts Merchandise: I loved walking through the park and seeing Peanuts merchandise everywhere. I kept picking out favorite shirts and sweatshirts wandering through the shops and people watching. During the Peanuts Celebration, commemorative shirts and goods are available for purchase throughout the park. This year, you'll want to get your hands on the collectible book titled Knott's Preserved by Christopher Merritt and J. Eric Lynxwiler. A fantastic edition of Walt and Cordelia Knott and the area as we affectionately know today as Knott's Berry Farm. I had a chance to tour the park with J. Eric Lynxwiler and all that he shared was fascinating.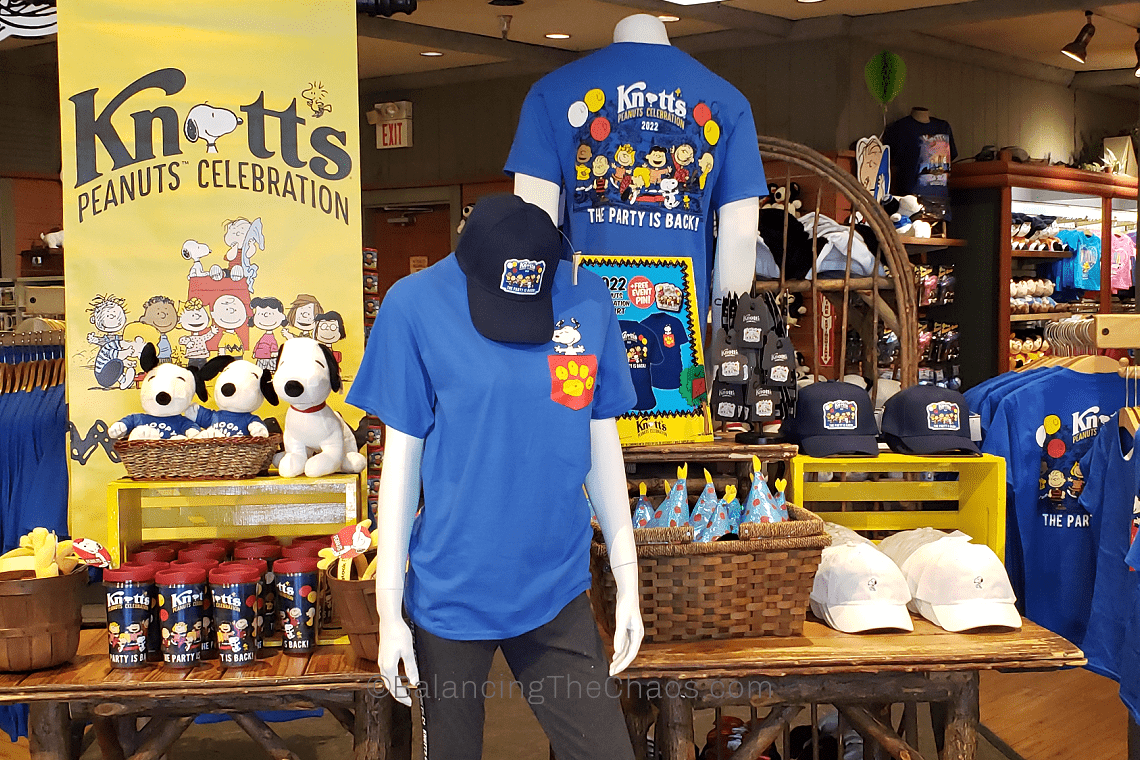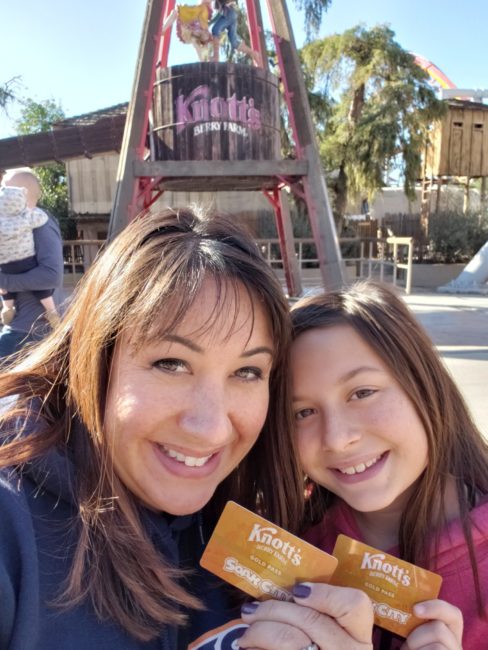 The best way to enjoy every weekend of the all-new Knott's PEANUTS Celebration and all of the other Seasons of Fun is with a 2022 Season Pass. A Regular Season Pass includes unlimited admission in 2022 to Knott's Berry Farm with no blackout dates, and a Gold Season Pass includes unlimited admission in 2022 to both Knott's Berry Farm and Knott's Soak City Waterpark with no blackout dates. The Platinum Pass includes parking and admission to All Cedar Fair Parks.
Regular passes are just $140 or six easy payments of $19 after an initial payment of $26. Gold Passes are $160 or six payments of just $22.00 after initial payment of $28. The Platinum Pass is $230 or six payments of $31 after initial deposit of $44. Applicable taxes and fees apply online. Payment plans are only available at knotts.com. We just did it, and added the meal plan, fun pix photo pass as well as the drink pass. There are so many options, you just customize it to fit your family. Join us and reserve your passes today at https://www.knotts.com/.