If you're looking for a little lighter fare for lunch, hit up StoneFire Grill! They are offering 7 new lunch specials like petite salads, single topping pizza or petite chicken breast, all for $7 each; Monday through Friday 11am – 2 pm for a limited time.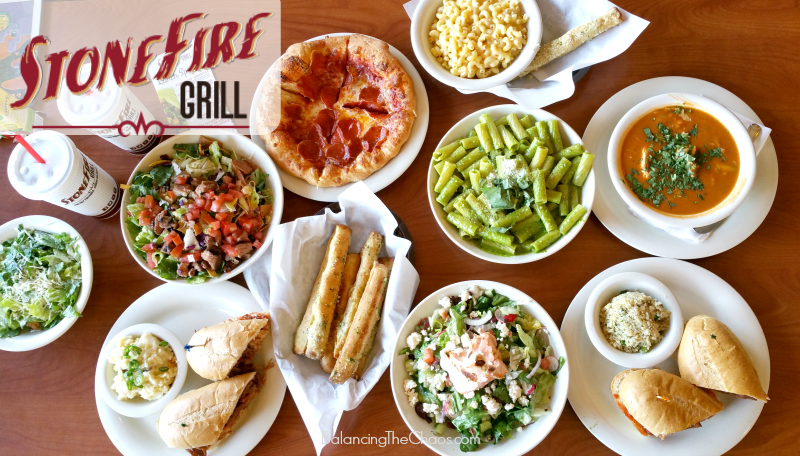 We were invited to check out StoneFire Grill's Lunch Specials and were excited to find there was something for everyone. All menu items are freshly prepared and simply delicious. I absolutely LOVE Chicken Tortilla Soup so I had to sample their version.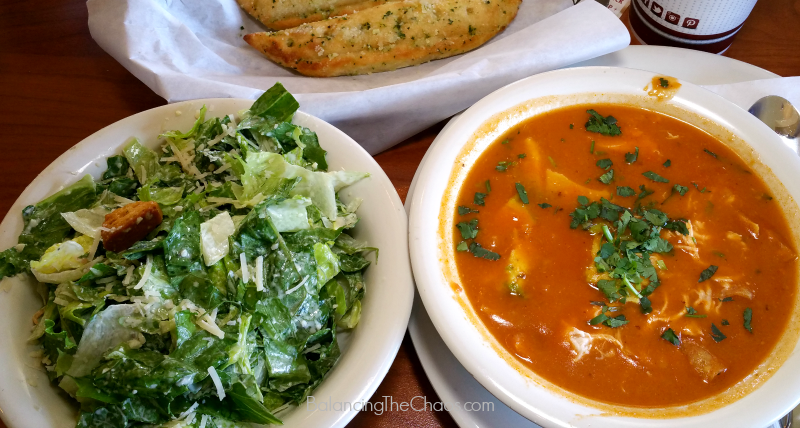 StoneFire Grill's Chicken Tortilla Soup Lunch Special was delicious. It is a creamy tomato broth filled with chunks of shredded chicken, jack cheese, cilantro, avocado and tortilla chips. I enjoyed the thick and rich flavor of the soup and it was loaded with cheese, just like I like my soup. The Caesar salad is made of chopped romaine lettuce topped with croutons, parmesan cheese and a creamy Caesar dressing. This dressing is made in house, and is loaded with garlic, so beware if you have a meeting right after lunch as you may have dragon breath!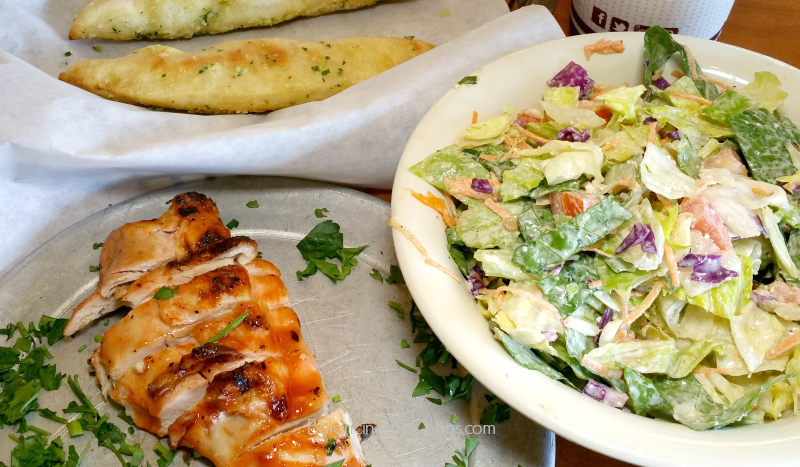 The Hubster decided to sample the Petite Chicken Breast and Salad Lunch Special and we added the breadsticks too. The Chicken was grilled to perfection with a light dusting of barbeque sauce. Slicked into bite size portions you can either eat them separately or add them to your salad. When you choose your salad, you can choose between a garden, Caesar, Greek or cartwheel salad – here he chose a regular garden salad with blue cheese.
Now for my daughter, well, she's been surprising me lately. Typically she orders chicken nuggets or even good ol' mac n cheese. But on this occasion, she selected the Kid's Baby Back Ribs with a side of carrots and celery with ranch. I was absolutely shocked – even more so when she finished all but 3 ribs. My girl MUST be going through a growing spurt, or someone else has taken over her body, because that simply just wasn't like her at all. Guess we need to eat at StoneFire Grill more often!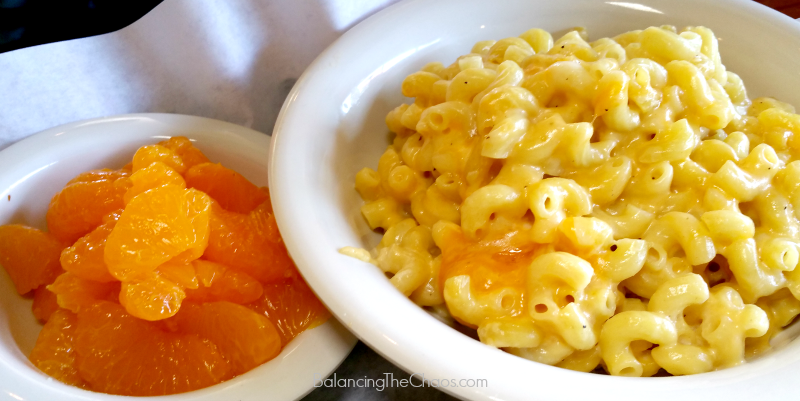 And for my little man – his favorite: Macaroni & Cheese. However, this wasn't your typical mac n cheese! StoneFire Grill's heaping bowl is loaded a mix of fresh cheeses and elbow macaroni. My handsome boy said he'd certainly want to come back for more!!!
To Finish our fabulous lunch, we decided to split a few of the desserts with friends. However, I would NOT share the carrot cake once I took a bite. Rich moist carrot cake loaded with nuts and a delicious cream cheese frosting… That baby was worth fighting for!
If you're in the Southern California area, you're going to NEED to hit up StoneFire Grill:
Fountain Valley: 18727 Brookhurst Street
Irvine: 3966 Barranca Parkway
Lakewood: 4325 Del Amo Bouleard
Please come back and share your favorite menu item. I think we're going to make it a goal to try to get through everything at least once.