Chicas Tacos, born in the streets of Los Angeles in 2016, opened its newest location in Stanton, California. They offer healthy versions of the Southern California street tacos we love. At Chicas, it's about more than great food and great hospitality, It's about honoring the taqueros and chefs who came before them.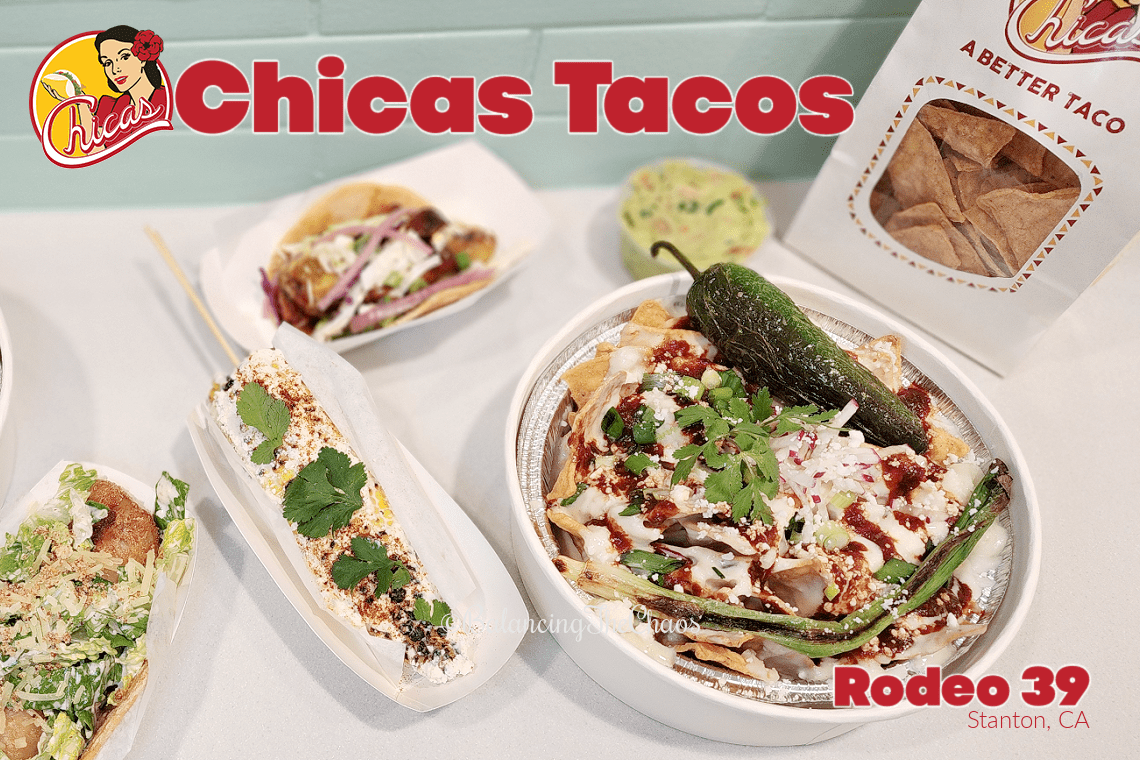 At the Stanton location, they feature some unique dishes, like the Pork Belly Taco, Dirty Fries, and Chicken Wings. My favorite of the night was the Steak Enchilada.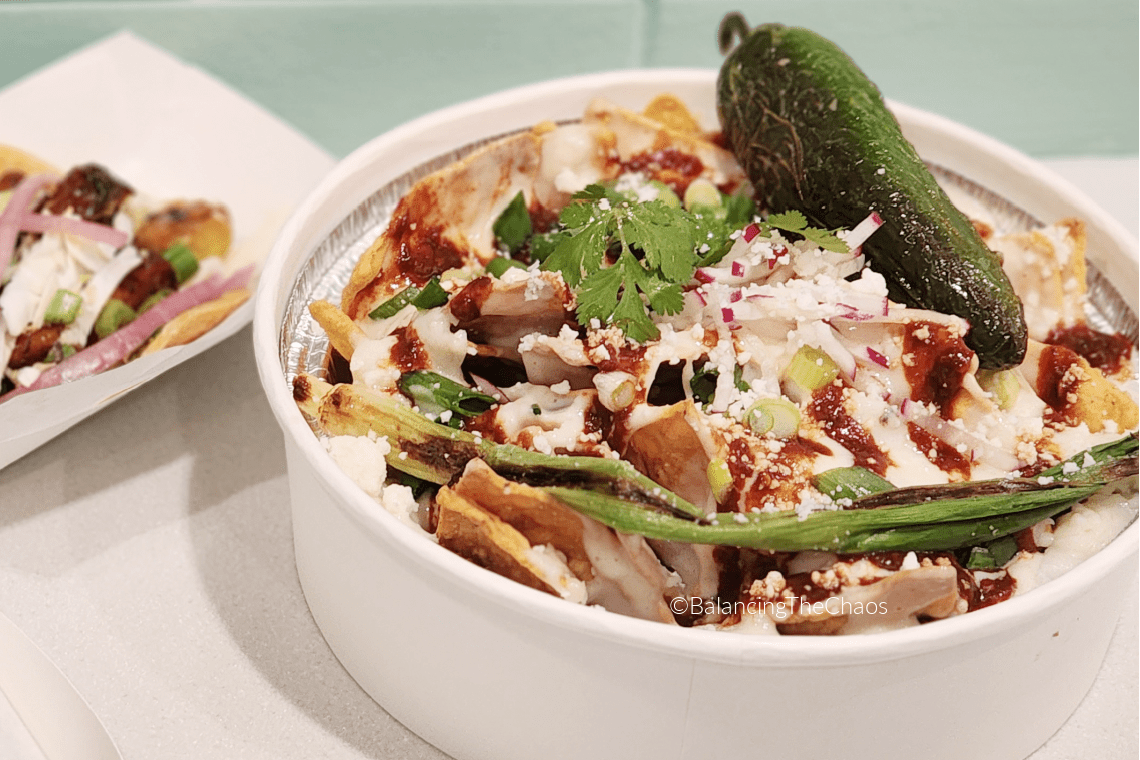 Chicas Tacos is all about, "bold yet balanced tacos rooted in Mexican tradition made fresh daily with better ingredients and wrapped in love."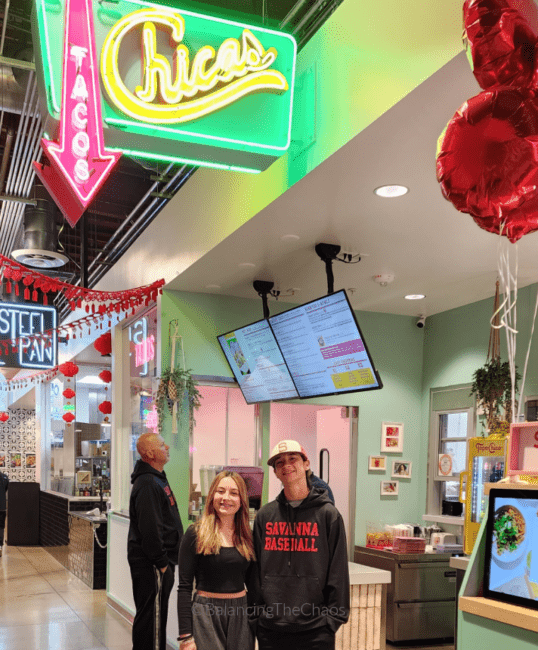 We were invited to Rodeo 39 in Stanton to help celebrate the grand opening of the newest addition to their restaurant lineup, and are excited to say, we'll be back – again and again.
Who knew that Rodeo 39 was literally minutes from our house, offering many different eateries featuring foods our family loves. Open during the height of Covid in 2020, this was our first opportunity to check out the location – Thank you Chicas!
When we visited, we spoke to General Manager, Benjamin, who shared some of the favorites on the menu! He recommended the fish tacos with flour tortillas. I didn't even have the opportunity to sample them because my husband and daughter devoured them. I really enjoyed the fish tacos with the corn tortillas, so I wasn't too disappointed. I loved that they used romaine lettuce rather than cabbage that I've traditionally found in fish tacos.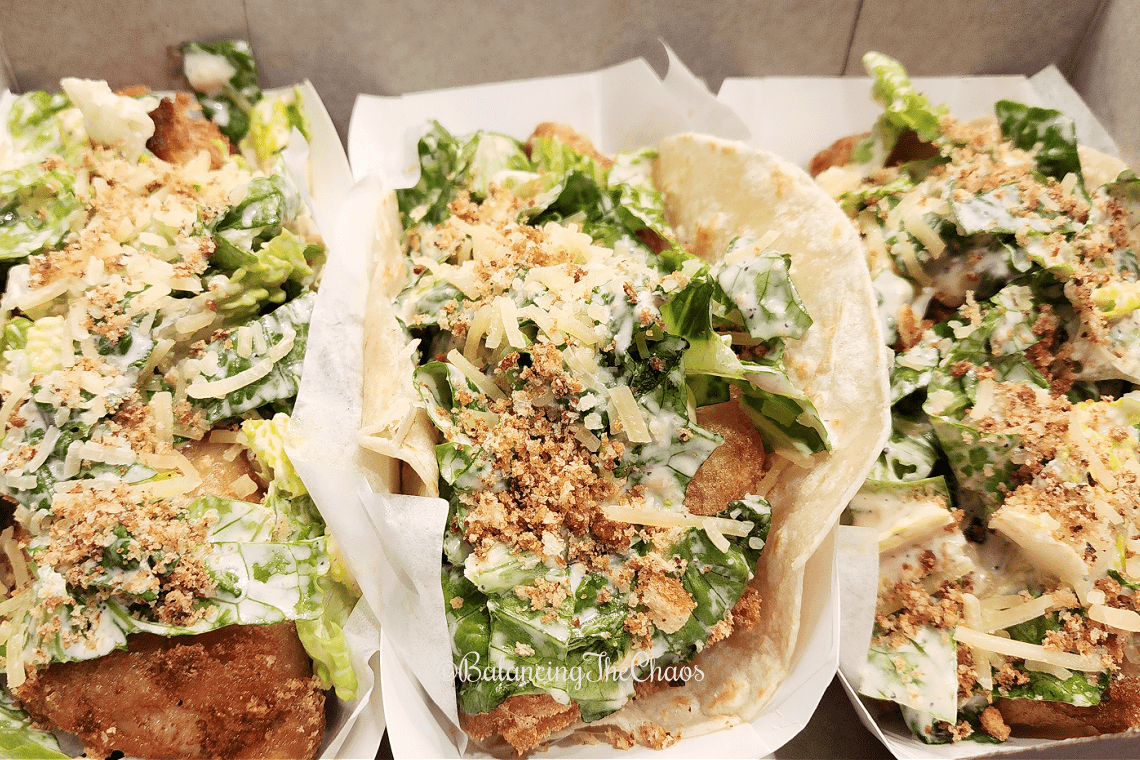 We also sampled their elote, steak tacos, freshly brewed horchata, and hibiscus pineapple agua fresca, all of which were delicious. Their nachos were unique as they carefully placed them in the bowl, vertically rather than horizontally. This created the effect that the three cheese queso blends would reach each chip – a fantastic concept.
In the mood for street tacos, make sure to visit Chicas Tacos in Stanton or any of their other Southern California locations.