Knott's is celebrating their delicious roots with the return of the Boysenberry Festival, March 16th – April 8th. Families are invited to join in on the fun during this 24-day festival that will feature over 75 new and returning boysenberry inspired creations, dazzling live entertainment, and family fun activities for guest of all ages to enjoy.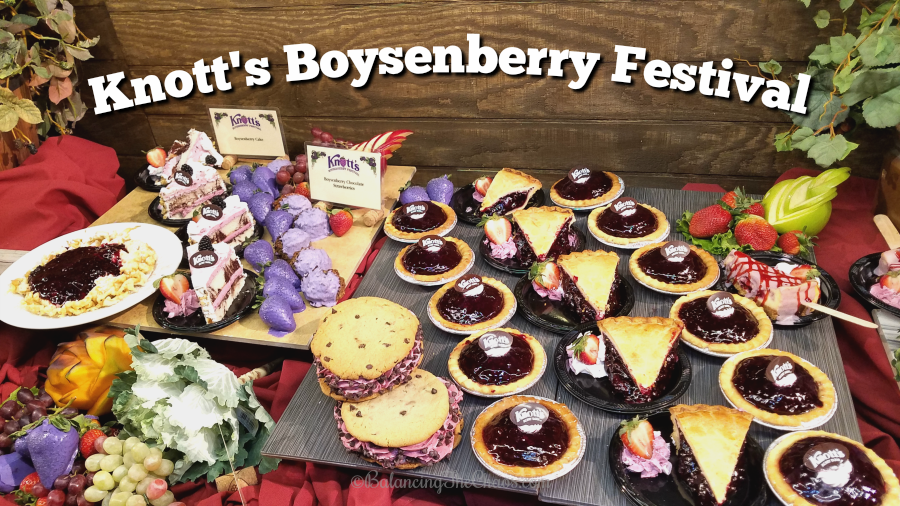 It all started in the 1930's with the boysenberry. Walter Knott harvested a fruit that was the result of a cross between a loganberry, a raspberry and blackberry: the boysenberry, named after its creator, Rudolph Boysen. In celebration of Spring, Knott's is debuting it's very own farm-made Berry Market™ Boysenberry BBQ Sauce during the widely acclaimed Boysenberry Festival.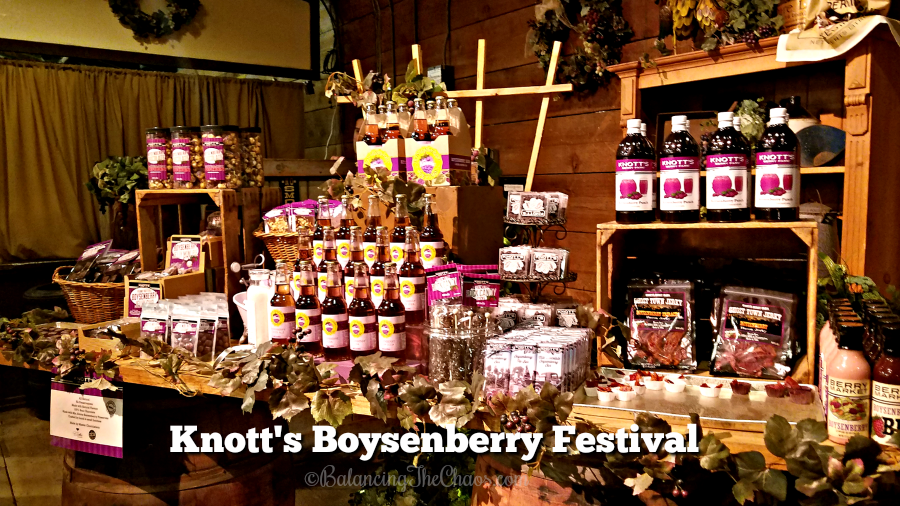 During the festival, some of the most tastiest and most unique food items will be featured during the Boysenberry Festival including boysenberry quesadillas, boysenberry pierogies, slow cooked boysenberry short ribs and boysenberry chicken wings.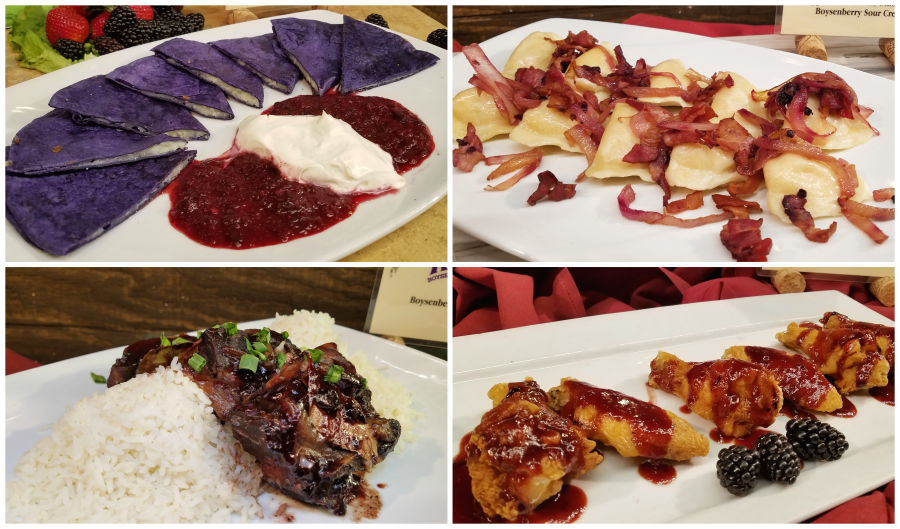 One of my favorite new options during the Boysenberry Festival this year is the boysenberry elote. A lightly grilled corn smothered in fresh boysenberry butter, mayo and topped with cotija cheese. It is fantastic!!!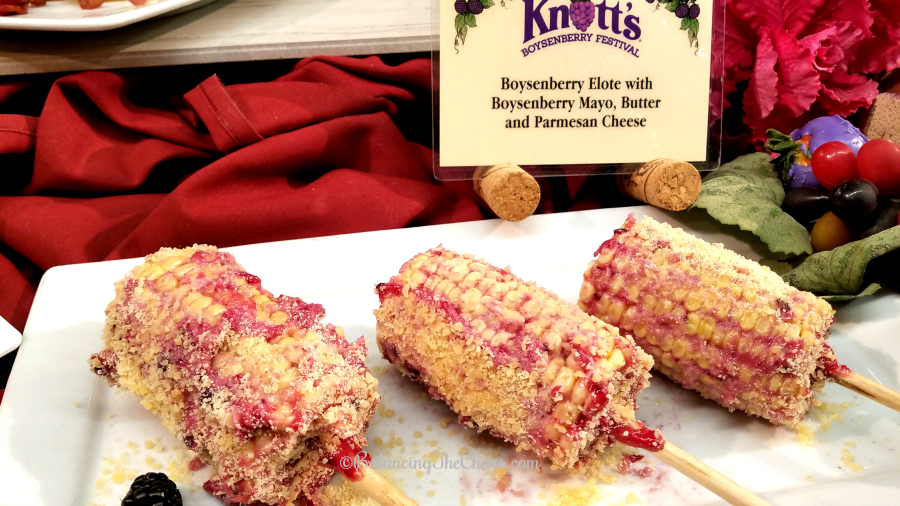 Other delicious sweet treats available for tastings include the all new boysenberry boba tea, boysenberry coconut macaroons, boysenberry chocolate covered strawberries, boysenberry filled churros, a boysenberry cookiewich, boysenberry cheesecake on a stick,  and the traditional boysenberry pie.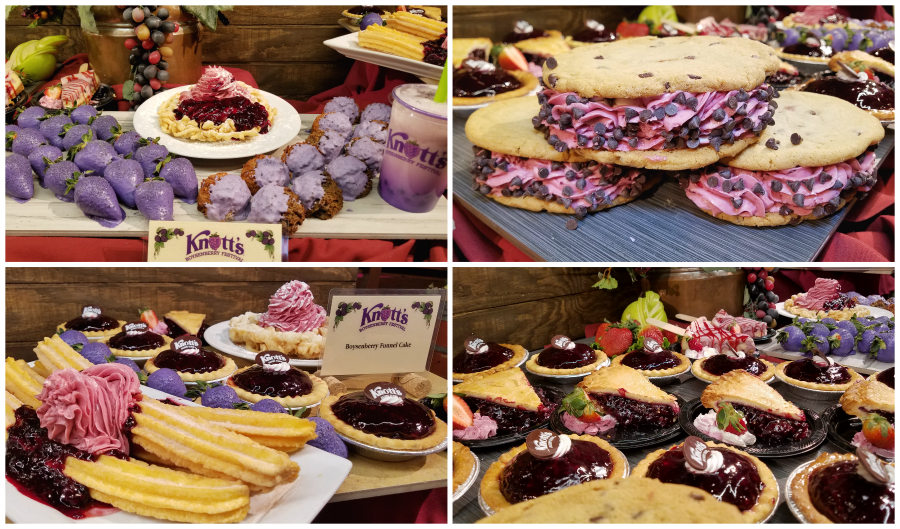 New to the festival this year is the Knott's limited edition merchandise that will be available throughout the park. Guests can pick up gift items like boysenberry bath and body line including soaps, salt soaks, bath bombs, lip balms and candles.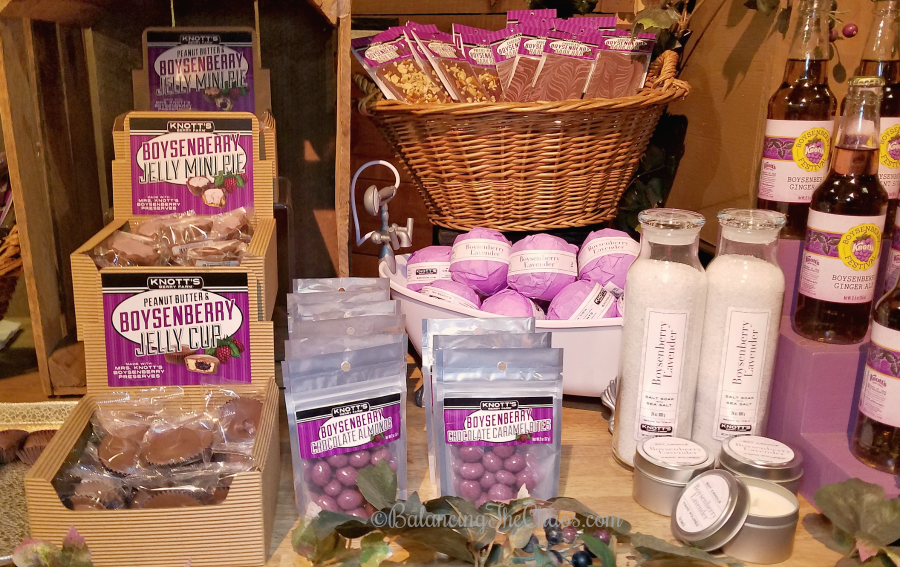 From sun up to sundown, the Knott's Berry Farm Boysenberry Festival includes:
Tied up in Knott's: A tribute show that shares the rich 100 year history of Knott's Berry Farm, featuring the past, present and future in oil paintings, illustrations and digital mixed media at the Wilderness Hall.
Snoopy's Boysenberry Jamboree: Join the Peanuts Gang in a show that will have families dancing and playing along at the Calico Mine Stage.
Old Time Melodrama: At the Bird Cage Theater, enjoy a special presentation of musical comedy with a surprising Boysenberry twist.
Krazy Kirk and the Hillbillies: At the Wagon Camp Stage, these toe tappin' vine dancin' and knee slappin' entertainment will have you kicking up your boots and joining in on the fun.
Ghost Town Miners: Enjoy delicious bites while the Ghost Town Miners take the stage in a fun musical performance.
Easter Beagle: In Camp Snoopy, guests will have the opportunity to meet the Easter Beagle – Snoopy, throughout the park.
Ghost Town's Town Hall: Enjoy the history of the boysenberry and how Walter and Cordelia Knott started the farm.
Old MacDonald Petting Zoo: Guests can get up close and personal with the cutest critters on the farm: horses, sheep, goats and other furry friends.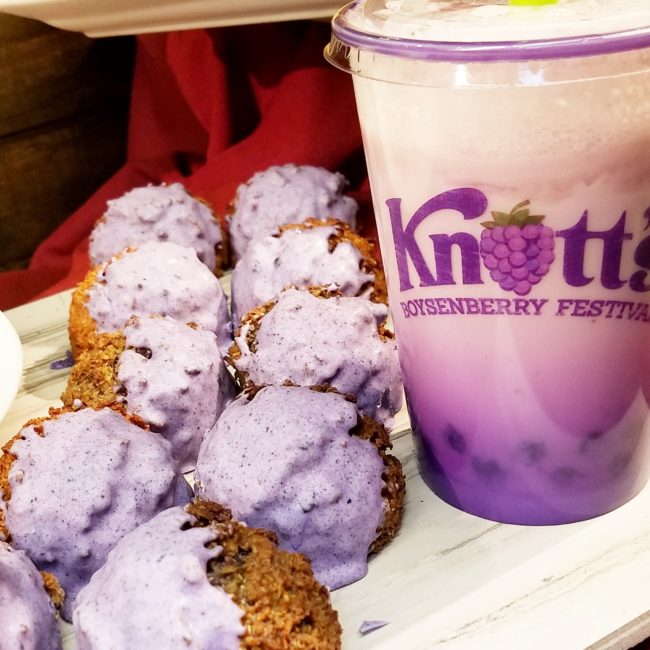 As you can see, there is fun to be had for the entire family during the Boysenberry Festival at Knott's Berry Farm. While the festival is included with the price of admission, additional cost for food tasting experiences within the event. Knott's has extended hours on select days during the festival, March 16 – April 8 allowing guests extra time to take advantage of all of the limited-time offerings. For affordable year-round fun for everyone and to explore the all the Festival fun, Season Passes can be purchased online at knotts.com starting at $94 or with six easy installment payments of $15.66.
About Knott's Berry Farm and Cedar Fair Entertainment Company:
Knott's Berry Farm is owned and operated by Cedar Fair Entertainment Company, a publicly traded partnership that is listed for trading on The New York Stock Exchange under the symbol "FUN." In addition to Knott's Berry Farm, Cedar Fair owns and operates ten other amusement parks, three water parks, one indoor water park, and five hotels. Cedar Fair also operates the Gilroy Gardens Family Theme Park in California under a management contract. Visit knotts.com or connect with us on Facebook, Twitter and Instagram.