As a Knott's Berry Farm Ambassador, I'm so excited to share the news! Knott's is celebrating their delicious roots with the return of the Boysenberry Festival, March 10th – April 16th, and extended select weekends through May 7th. Families are invited to join in on the fun during a festival that will feature over 75 new boysenberry-inspired creations, dazzling live entertainment, and family fun activities for guests of all ages to enjoy.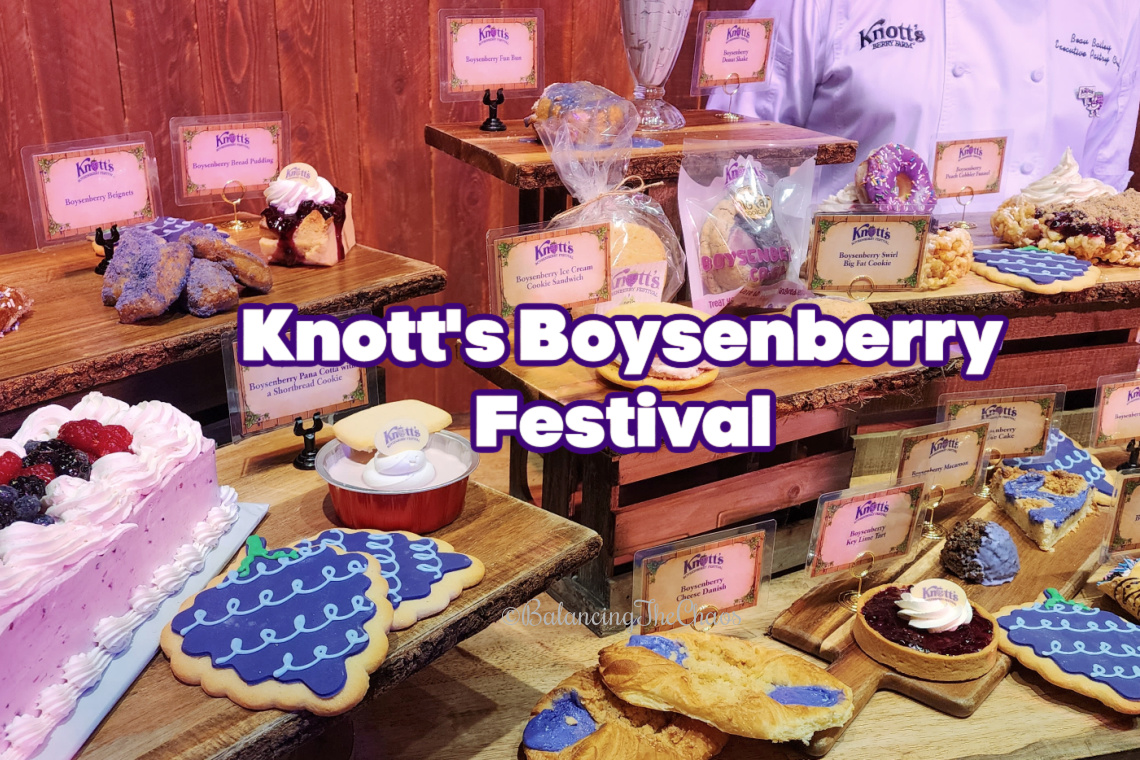 It all started in the 1930s with the boysenberry. Walter Knott harvested a fruit that was the result of a cross between a loganberry, a raspberry, and a blackberry: the boysenberry, named after its creator, Rudolph Boysen. In celebration of Spring, Knott's is debuting its very own farm-made Berry Market™ Boysenberry BBQ Sauce during the widely acclaimed Boysenberry Festival.
During the festival, you'll have the opportunity to sample some of the tastiest and most unique food items will be featured during the Boysenberry Festival including cauliflower bites with a boysenberry curry drizzle and a sushi burrito with spicy crab surimi, avocado, lettuce, crispy onions, sesame unagi sauce, all wrapped in nori with a boysenberry sweet chili dipping sauce. A few of the dessert items including sweet corn nuggets with boysenberry honey, boysenberry bread pudding, and a boysenberry waffle topped with whipped cream and boysenberry maple syrup.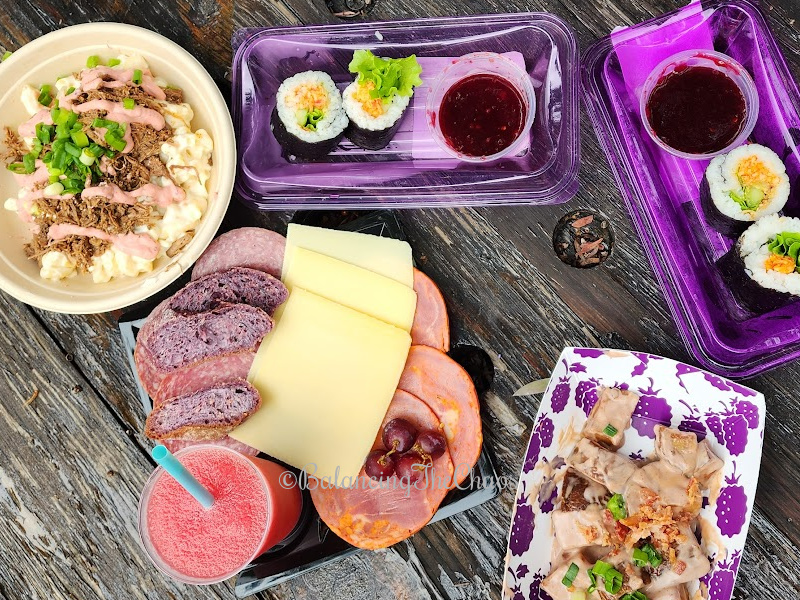 One of my favorite new options during the Boysenberry Festival this year is the boysenberry beignets. They have a light and slightly crisp outer layer, and a soft buttery texture inside, sprinkled with boysenberry powdered sugar. It's all kinds of goodness!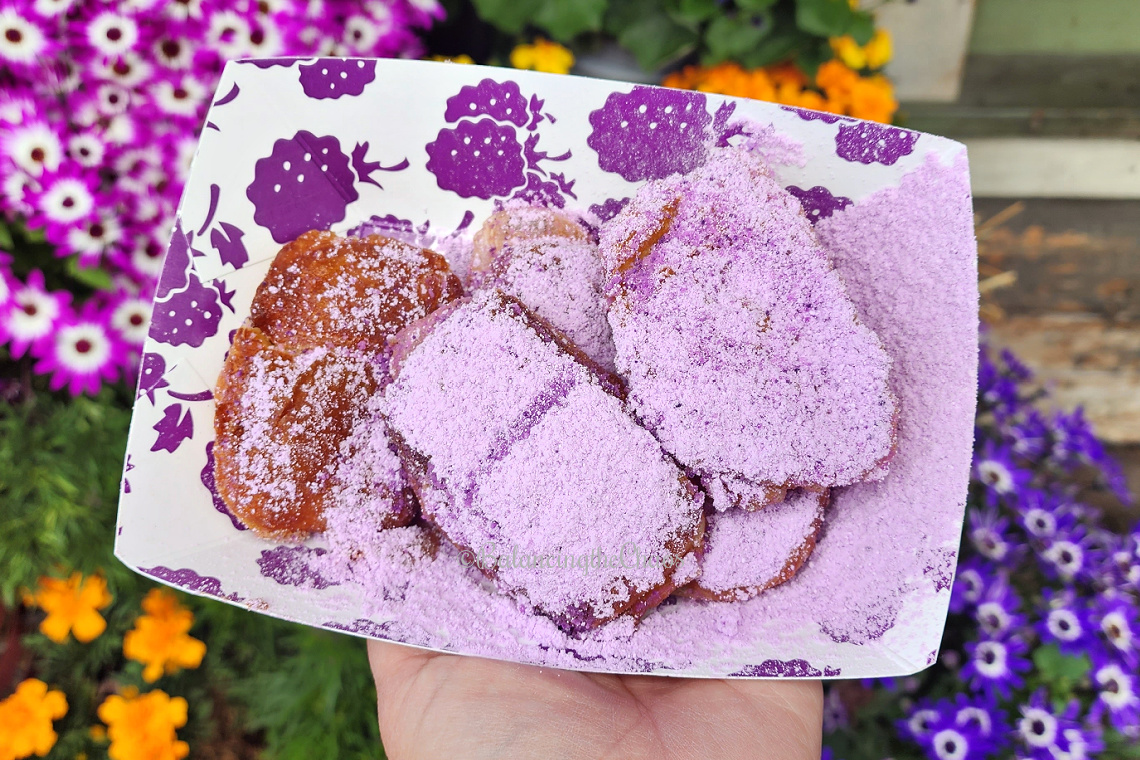 Be sure to pick up your 2023 Knott's limited-edition merchandise that will be available throughout the park. I've already snagged a grey zip-up hooded sweatshirt and a matching shirt, but I'm eyeing the pajama sets and this year's themed t-shirt, which includes the limited-edition Knott's Boysenberry Festival 2023 pin.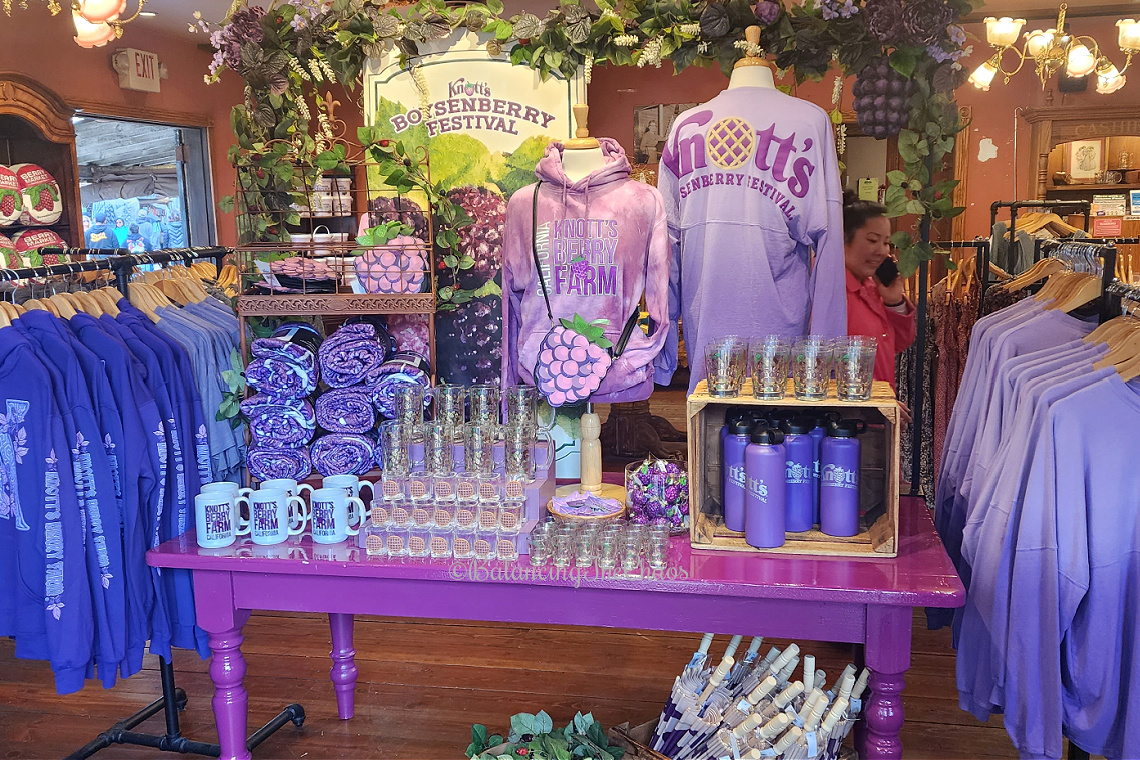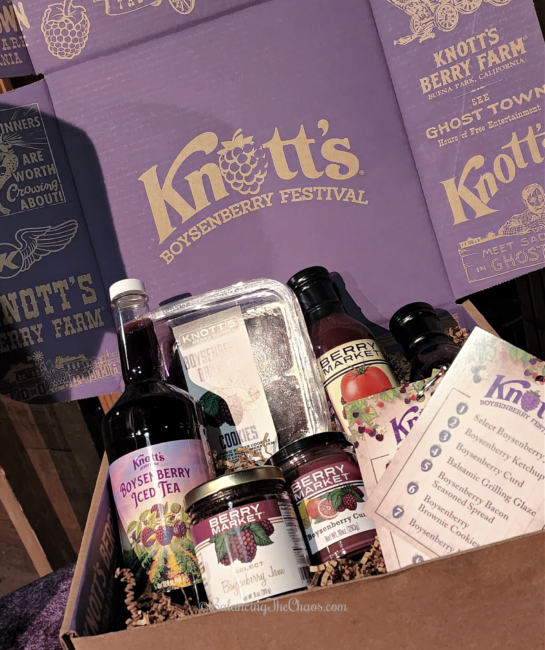 If you're unable to make it to the Boysenberry Festival this year but want to partake in the boysenberry deliciousness, you can jump on Knotts.com and order yourself a Boysenberry in a Box, take hone edition. For $49.99, you can create some of your favorite boysenberry items yourself. You'll get:
2 bags of Boysenberry Jelly Beans
16 oz Boysenberry Punch Concentrate
Tangy Boysenberry Mustard BBQ Sauce
2 White Chocolate Boysenberry Jumbo Cookies
Embroidered Boysenberry Festival Blanket
Berry Wagon Collectible Pin
While the Boysenberry Festival is included in the general admission price, the best way to indulge in the boysenberry food items is by purchasing a tasting card priced at $55 or a special Knott's Hotel Boysenberry Package that includes overnight accommodations steps from the park, a tasting card, parking and more. The tasting card will offer six tastings from a selection of 36 boysenberry-inspired dishes and drinks. A variety of signature boysenberry items will also be available for purchase a la carte. Tasting cards are available at Knotts.com or at the theme park.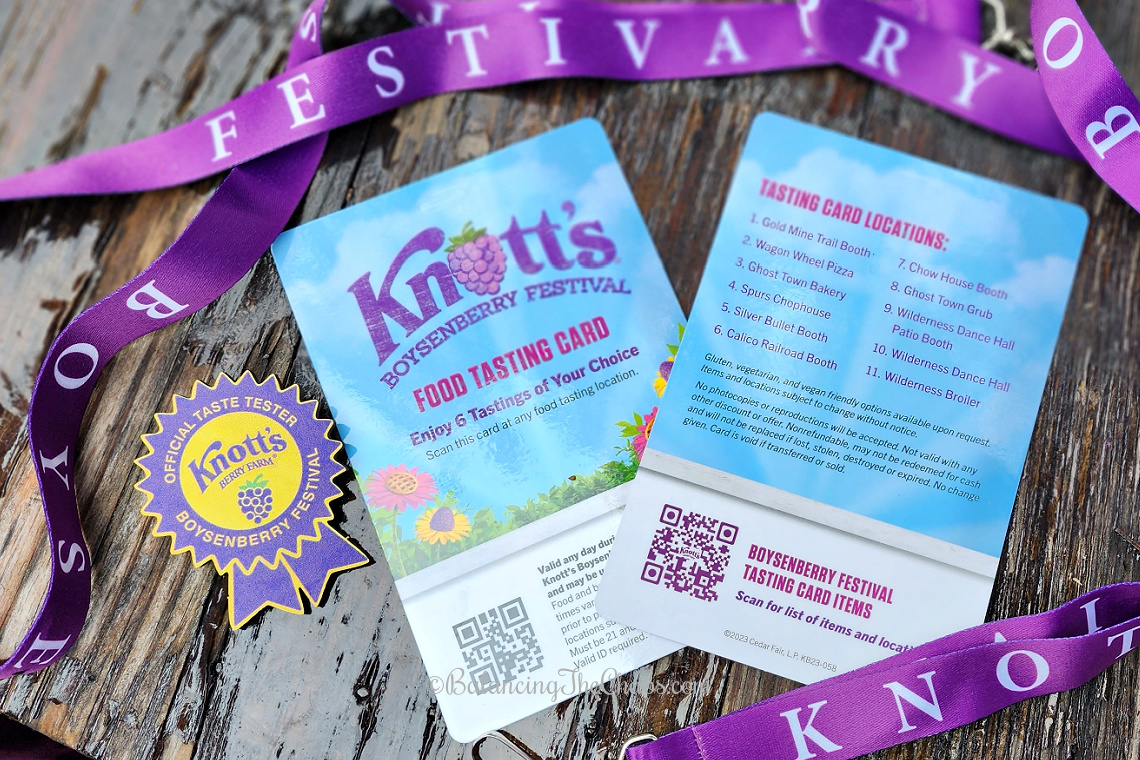 From sun up to sundown, the Knott's Berry Farm Boysenberry Festival includes:
Knott's Preserved: A celebration of the heritage of California's original theme park narrated by song, dance, and storytelling at the Calico Mine Stage.
Old Time Melodrama: At the Bird Cage Theater, enjoy a special presentation of a brand new musical comedy called The Riverboat Revenge.
Country Music: Krazy Kirk and the Hillbillies features a comedic country music show with a little bit of modern tunes at the Wagon Camp Stage.
Games: The craziest and messiest games in Calico include all kinds of Boysenberry fun and games, which include a Boysenberry Pie Eating Contest.
Ghost Town's Town Hall: Enjoy the history of the boysenberry and how Walter and Cordelia Knott started the farm.
Old MacDonald Petting Zoo: Guests can get up close and personal with the cutest critters on the farm: horses, sheep, goats, and other furry friends.
Mrs. Knott's Cookie Decorating: Get crafty and decorate your very own delicious boysenberry cookie. An additional fee applies.
As you can see, there is fun to be had for the entire family during the Boysenberry Festival at Knott's Berry Farm. While the festival is included with the price of admission, additional cost for food tasting experiences within the event. Knott's has extended hours on select days during the festival, March 10th – April 16th, and extended the event, select weekends through May 7th, allowing guests extra time to take advantage of all of the limited-time offerings. For affordable year-round fun for everyone and to explore all the Festival fun, Season Passes can be purchased online at knotts.com.