Hosted: Medieval Times offers an educational matinee for children. Groups including school field trips, camps, scouts and sports teams are offered a unique learning experience that touches on important issues that students encounter while in school. A show that includes teaching lessons and displays "Chivalry in Action" while reinforcing key elements with a comprehension questions following each segment. Experience spectacular horsemanship, swordplay and games of skill while the knights of the realm compete in a tournament.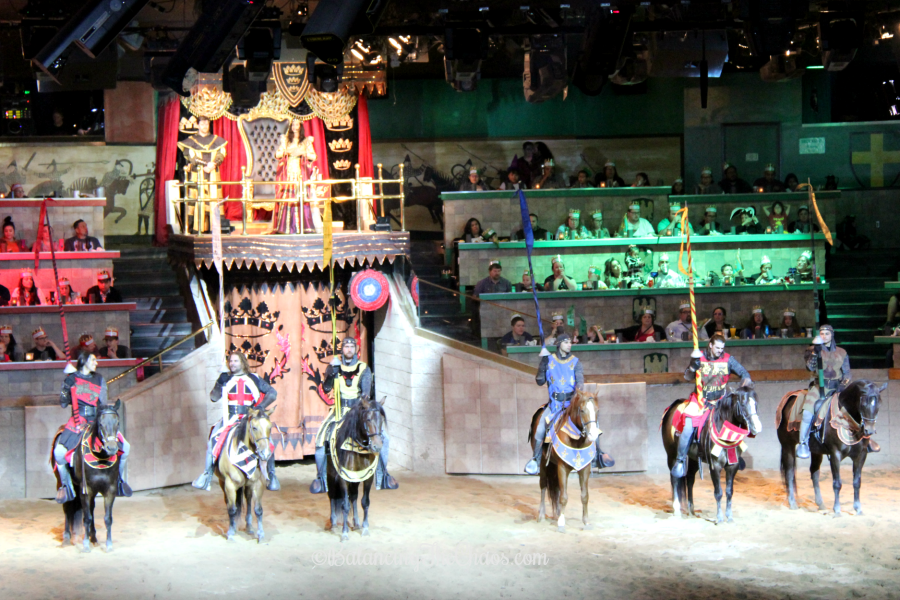 We were delighted to visit our favorite castle to learn about the educational matinees. When we arrived at the Medieval Times' castle, we noticed a number of school buses lined up in the parking lot. It appears there are several schools were already aware of this awesome educational opportunity offered at our local Medieval Times. Once inside the castle, we were quickly escorted to our seats. During the summer matinees, the bill of fare is waiting for you at your designated seat. Oven roasted chicken, herb-roasted potato, and corn on the cob are wrapped up in foil to keep warm along with a bottled water; a vegetarian option is also available consisting of a pasta salad and fruit. By preparing the lunch service ahead of time, guests can quickly be ushered to their seats and the abbreviated show can begin immediately.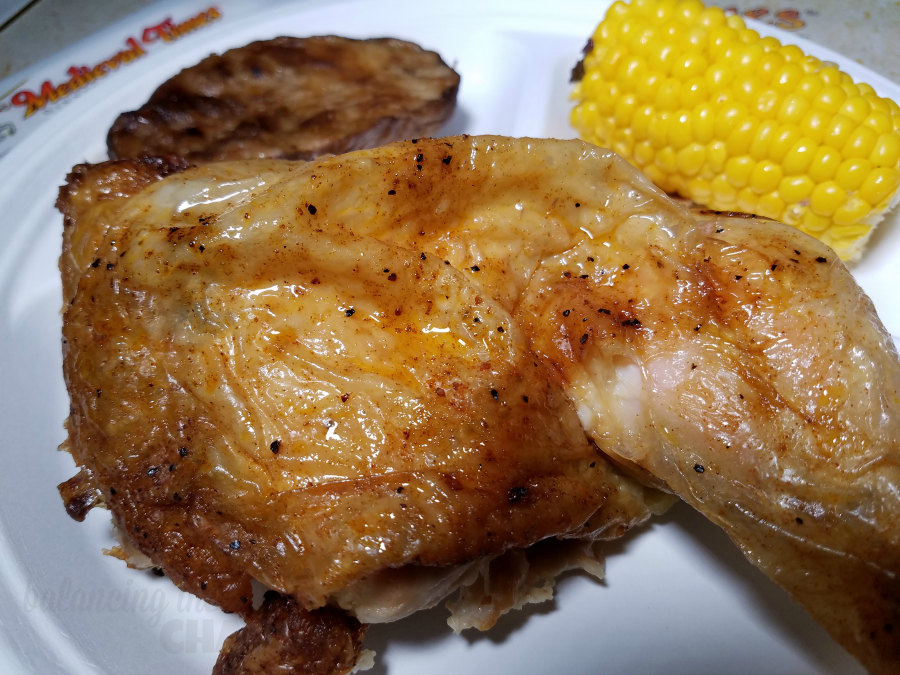 As the matinee begins, we learn about the knights of the realm and how chivalry is the duty of a knight. The teaching lessons begin with a display of stereotyping, bullying and dealing with social media. After each segment, the narrator asks the audience, questions about what they had just learned. These segments were awesome teaching lessons for my children as they had been through some tough experiences a few years ago. While discussions at home were helpful, the teachings during the educational matinee were very impact, and another valuable resource in teaching her how to handle the situation going on at school.
You can see one of the segments in the below video:
Dessert – chocolate chip cookies – was served, then the tournament began. During the summer matinee field trips, the tournament is an abbreviated version, that includes the tournament games as well as the matches where the knights battle each other in an elimination tournament.
Have a group like Boy Scouts, Girl Scouts, sports teams or a group of friends? The summer matinee field trip is a great program for any group of youngsters. The summer matinee field trip runs approximately $28 per person; summer matinees are $25 for camp groups and includes the meal and show as well as tax and gratuity. Plan accordingly: arrive at 10:30 am and the show begins at 11:30 am.
Continue the lessons back at the classroom. Medieval Times offers age-appropriate lesson plans to pre-made student activities and worksheets focused around:
The Medieval Era
Medieval Lifestyles
Castles and Battles
Science and Technology
Dramatic Acting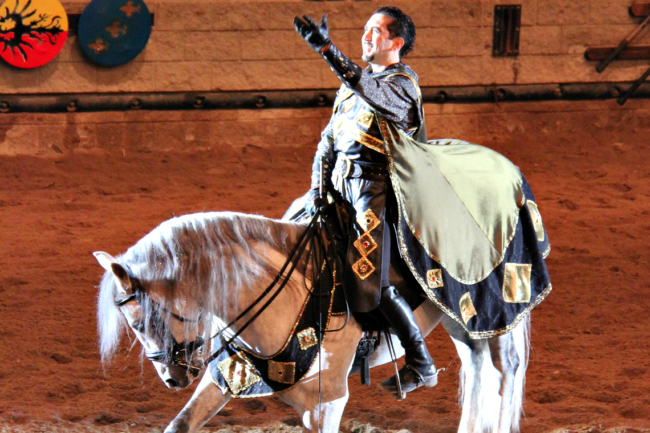 Partners In Education – Field Trips
March, 2019
Mon, Mar 11 – 11:30 am
Wed, Mar 13 – 11:30 am
Thu, Mar 14 – 11:30 am
Wed, Mar 20 – 11:30 am
Thu, Mar 21 – 11:30 am
Thu, Mar 28 – 11:30 am
April, 2019
Thu, Apr 4 – 11:30 am
Wed, Apr 10 – 11:30 am
Thu, Apr 11 – 11:30 am
Thu, Apr 18 – 11:30 am
Tue, Apr 30 – 11:30 am
May, 2019
Thu, May 2 – 11:30 am
Tue, May 7 – 11:30 am
Thu, May 9 – 11:30 am
Mon, May 13 – 11:30 am
Tue, May 14 – 11:30 am
Thu, May 16 – 11:30 am
Fri, May 17 – 11:30 am
Tue, May 21 – 11:30 am
Thu, May 23 – 11:30 am
Fri, May 24 – 11:00 am
Tue, May 28 – 11:30 am
Wed, May 29 – 11:30 am
Thu, May 30 – 11:30 am
Fri, May 31 – 11:30 am
June, 2019
Mon, Jun 3 – 11:30 am
Wed, Jun 5 – 11:30 am
Thu, Jun 6 – 11:30 am
Tue, Jun 11 – 11:30 am
Thu, Jun 13 – 11:30 am
November, 2019
Thu, Nov 14 – 11:30 am
Summer Matinee Dates:
June, 2019
Wed, Jun 19 – 11:30 am
Wed, Jun 26 – 11:30 am
Thu, Jun 27 – 11:30 am
July, 2019
Tue, Jul 2 – 11:30 am
Fri, Jul 5 – 11:30 am
Tue, Jul 9 – 11:30 am
Thu, Jul 11 – 11:30 am
Fri, Jul 12 – 11:30 am
Wed, Jul 17 – 11:30 am
Thu, Jul 18 – 11:30 am
Fri, Jul 19 – 11:30 am
Tue, Jul 23 – 11:30 am
Wed, Jul 24 – 11:30 am
Thu, Jul 25 – 11:30 am
Tue, Jul 30 – 11:30 am
Wed, Jul 31 – 11:30 am
August, 2019
Thu, Aug 1 – 11:30 am
Fri, Aug 2 – 11:30 am
Wed, Aug 7 – 11:30 am
Ready to book your group? Contact Medieval Times Group Sales at (714) 521-2342 or email [email protected]