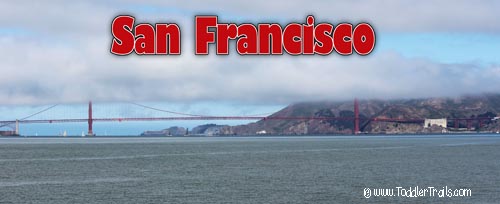 Who doesn't just love San Francisco?  The hustle and bustle of a beautiful city, but everything is within walking distance.  
We had told the kids about the beautiful Golden Gate Bridge and that we planned to drive over it in the RV.  Such a great experience, however, it was such a cloudy day that you could barely see 5 cars in front of you, therefore HORRIBLE pictures…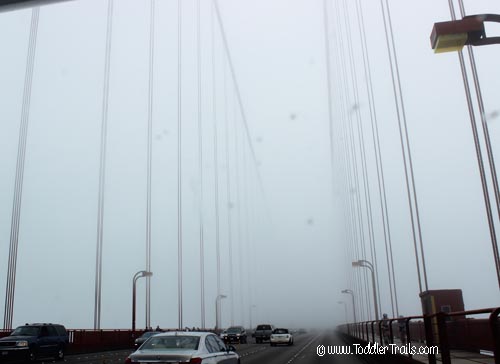 Moving on, we decided to head on down to the Wharf – we had authentic clam chowder on the brain! We had one BIG issue. Where the heck do you park an RV? After driving around for about 30 minutes, up and down crowded streets, we actually found a place next to Lombard Street.  Amazingling there were 3 open parking spaces right alongside the street (2 hr parking).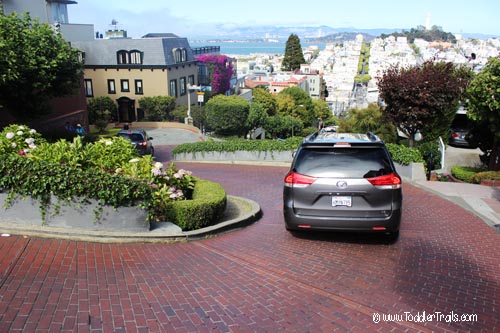 Which was fantastic because I knew the kids, especially handsome boy, excited to see this crazy curvy street. Yes, they really wanted to take the RV down – um NO! With 26 feet, it may not even fit the longest part of the street.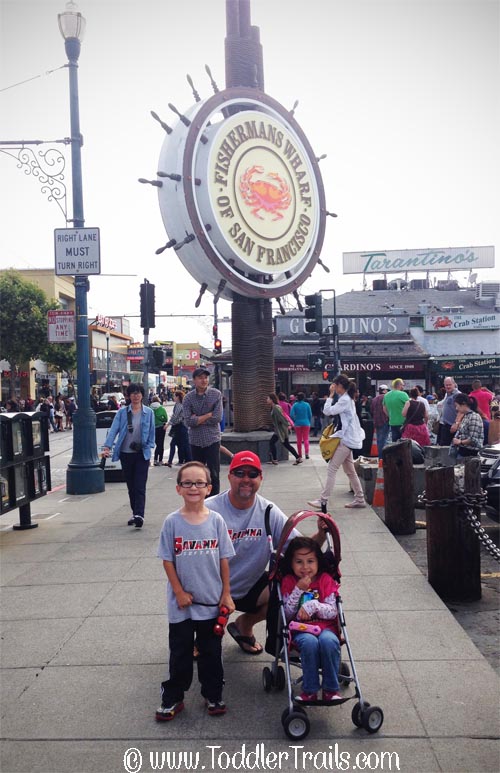 So, on a mission for clam chowder, we hiked it down to the wharf. The hubster loves to pick up food from the outdoor vendors because it's convenient (not quick). Tip: talk to the locals or the hosts from the restaurants there.  Apparently one of those vendors (outside of The Crab Station) is using frozen clam chowder – we ended up with this – and it wasn't so good. The next day we headed back to the Wharf and had an amazing lunch from Alioto's outdoor stand. Tip: They offer a better/fresh/cheaper selection of crab and lobster options outdoors.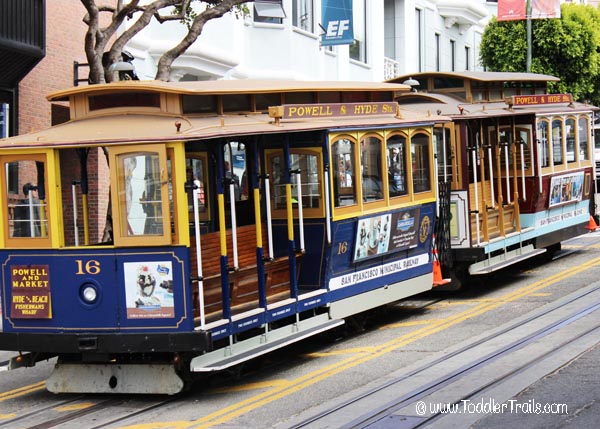 We basically spent a full day on the Wharf, so with limited time, we walked around checking out the shops, street vendors and more.  The kids really liked the Cable Cars, but with the line so long, we promised to come back some day to ride them.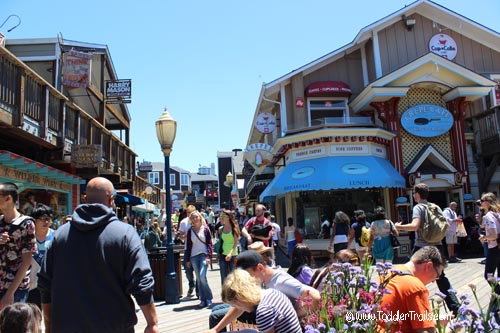 Pier 39 was fun to explore.  We loved going into the shops, riding the carousel, playing games in the arcade and just people watching. If you've been to Pier 39, you must know that there are sea lions that sunbathe regularly. We felt the kids would love to see this amazing sight, so we dragged them from the games to the docks to find…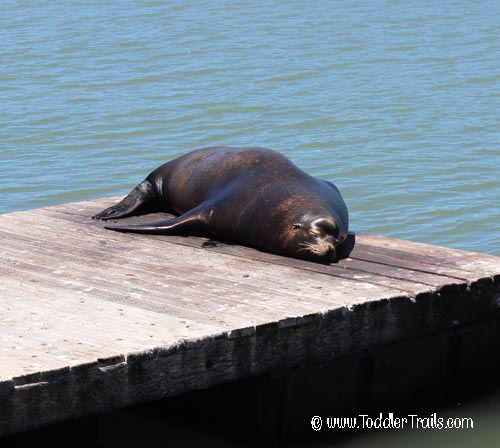 two lonely sea lions taking a nap.  Bummed, we headed we turned and started walking while many on lookers were still watching them sleep.  You could hear all kinds of excuses people were voicing for the sea lions as to why there were only two – people, read the signs! During June, the sea lions are out to sea! LOL.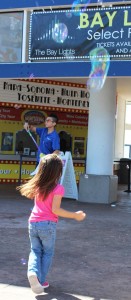 We ended up strolling by this cute little kite shop right on the water, and the kids went nuts. Outside the shop, a few of the employees were sampling these amazing bubble wands, enticing kids from all around. Figuring this would be a great opportunity to sit and just watch the kiddos, they must have spent 30 minutes running, chasing, popping and laughing. Its was so awesome to see them have such an amazing time just being kids.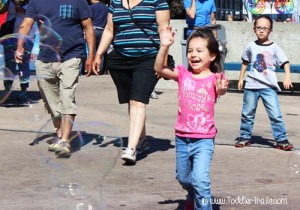 It was all fun and games until someone did get hurt.  An elderly lady was walking by, trying to avoid the silly kids running around and slipped and fell on a wet puddle left from the bubbles. Thank goodness she was fine, but quite shaken up because of how hard she hit the ground. At that moment, it became a teaching lesson for the kid to me careful and watch for people around them.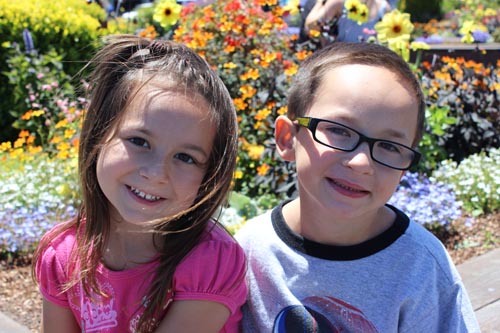 It was finally time to head back to the RV to settle in for the evening. On our way out, had to snap a couple of photos.  Loved this one of the Bay Bridge.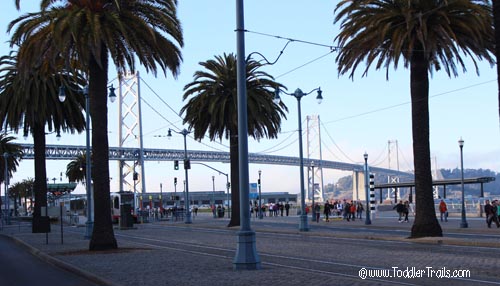 There is one RV Park not too far the tourist trap of San Francisco, it's in Candlestick Park.  Of the entire trip, I have to say this wasn't a favorite because it was basically an RV parking lot.  However, they did have a little store and showers.  They also offered a shuttle service down to China Town, but not early enough to catch a morning tour of Alcatraz (featured in another post). Therefore a 20 minute cab ride is your best way to the Wharf if you don't have a tow vehicle.