Now that the Road Trip is over, and I've shared the story, I have a couple of things still left to do with regards to the trip. One is create a memory book with the 1,000 plus photos (yes a little overboard) I took, and the second thing I wanted to do was create some personalized artwork to hang up in the RV to remember our inaugural trip.  I found the perfect wall piece that I could personalize with photos and a little creativity from Ink Garden.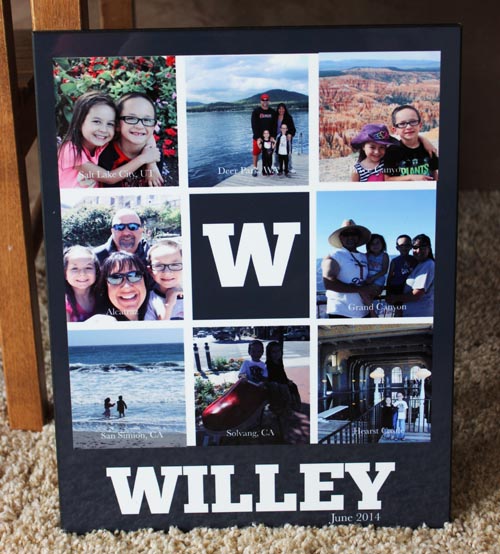 There are many companies that will personalize all kinds of items for gifts, special occasions and more, but Ink Garden stood out to me, because I loved all of the adorable home decor – specifically the kids personalized plates and placemats.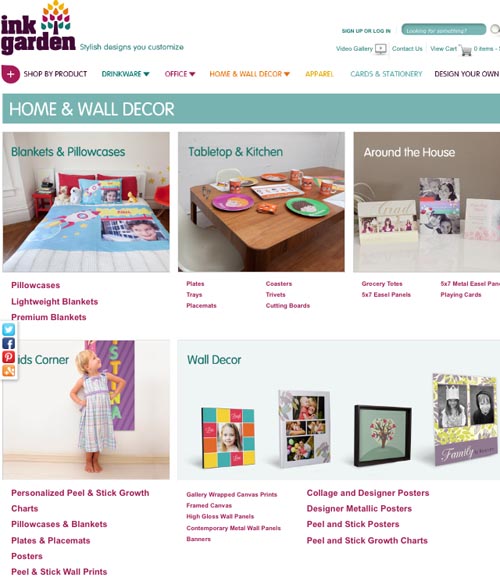 Then I came up with the idea that I wanted to create a set of dishware and placemats to keep in the RV, personalized with images I had taken from the trip – until I spotted the wall art.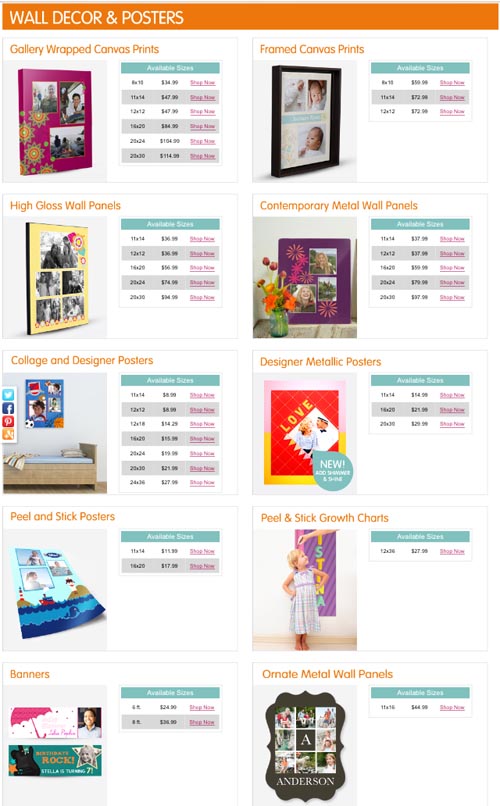 With a new RV, the interior is just pretty, but generic.  I decided I wanted to decorate our "home away from home" and get some art up on the little wall space we had. I wanted something that was easy to hang, and if it got bumped off the wall, it wouldn't get broken.  Therefore I chose the High Gloss Wall Panel.
I loved the preset design with the initial in the middle square and the name at the bottom of the panel – I knew it was exactly what I was looking for to showcase my favorite shots from our crazy road trip. I also liked that the panel had a glossy scratch resistant finish and was ready to hang when it arrived. So I began loading in my photos and creating my masterpiece.
The creation process was a snap! Load in your pictures, place them in the squares or spots you wanted and add any other embellishments and review your artwork before submission. I decided to add some text to the images – light so it didn't take away from the pictures.  I wanted to label the pictures just in case my memory got the best of me years from now.
Once I submitted the order, it took a week and a half to two weeks to receive the final wall panel.  It was packaged just right so there wasn't any damage, and I handed it to my husband to surprise him.
Now, those of you who know my husband, know that he gives me a really hard time about all the photos/frames, art work we have on the walls and placed around the house.  The running joke is that we need more! But this time, this piece got him. I told him that my intention was to place it in the RV – my attempt at interior design, right?  He vetoed that idea in a flash.  "This is such a beautiful piece and need so be seen by everyone who visits".  Yep, he hung it right by the door – so everyone sees it when they walk in! Think I'm gonna have to order another to place in the RV.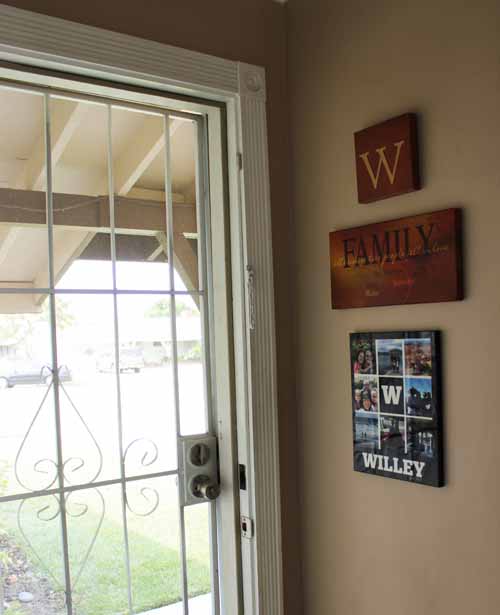 Disclaimer: We were given the opportunity to personalize a product to share our experience of Ink Garden and their products with our readers.  No other form of compensation was received.