Are you a fan of Dorothy and Toto?  Perhaps the Tin Man, Cowardly Lion or Scarecrow?  Well you can catch them on their way to Oz at Segerstrom Hall in the new stage adaption of The Wizard of Oz, February 11 -23.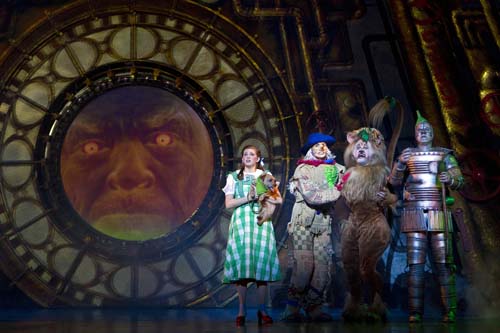 Photo Credit: Segerstrom Center For The Arts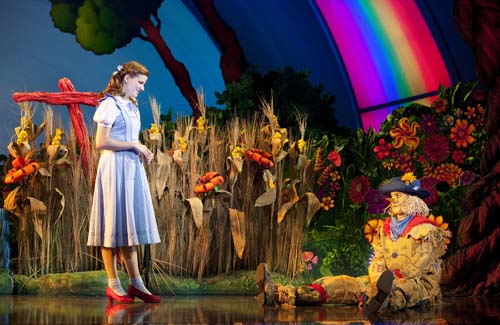 Just like in the beloved movie, join Scarecrow, Tin Man, Lion, Dorothy and her little dog Toto, as they journey through the magical land of Oz to meet the Wizard and obtain their hearts' desires.  Along the way, the Wicked Witch of the West and her winged monkeys cause havic for Dorothy and her friends. Families will be able to rediscover the real story of Oz in this fantastic musical treat.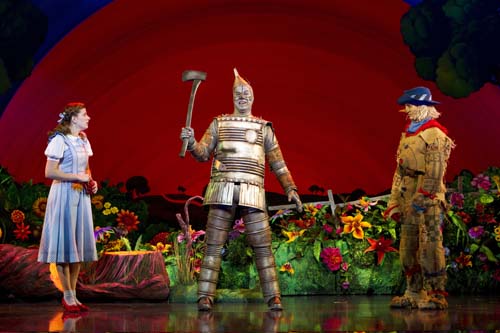 The Wizard of Oz at Segerstrom Hall will star Danielle Wade as Dorothy, who was chosen by the Canadian public through CBC TV's reality show Over The Rainbow, the tour of THE WIZARD OF OZ is an enchanting adaptation of the all-time classic. Developed from the ever-popular MGM screenplay, this new production contains all the beloved Harold Arlen and E.Y. Harburg songs from the Oscar®-winning movie score, all of the favorite characters and iconic moments, plus a few surprises along the way, including new songs by Tim Rice and Andrew Lloyd Webber.
Act now to get tickets to the first North American tour of the new stage adaptation of The Wizard of Oz.
Segerstrom Center For the Arts Segerstrom Hall
600 Town Center Drive
Costa Mesa, CA
(714) 556-2787
Ticket Information:
February 11 -23, 2014
Tuesday – Friday at 7:30 p.m.
Saturday at 2 and 7:30 p.m.
Sunday at 1 and 6:30 p.m.
The 2 p.m. performance on Saturday, February 22nd will include audio description, open captioning and 
sign-language interpretation. Available online at SCFTA.org, at the Box Office at 600 Town Center Drive in Costa Mesa. 
For inquiries about group ticket savings for 10 or more, call the Group Services office at (714) 755-0236.
The TTY number is (714) 556-2746.
   For more information, please visit
www.wizardofozthemusical.com
.