On Saturday, February 1st Knott's Berry Farm and Susan G Koman Orange County kicked off their partnership in raising fund for breast cancer awarness in Orange County.  Statistics show that one in eight women will be diagnosed with breast cancer so it is so amazing these two organizations are teaming up for OC Women.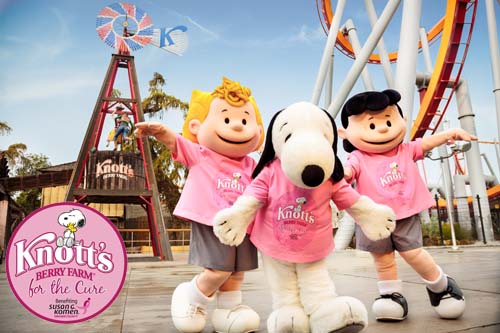 In February 1st through March 31, Knotts Berry Farm will be selling "Pink Tickets" and limited "pink" shirts and magnets to help raise money for Breast Cancer awareness.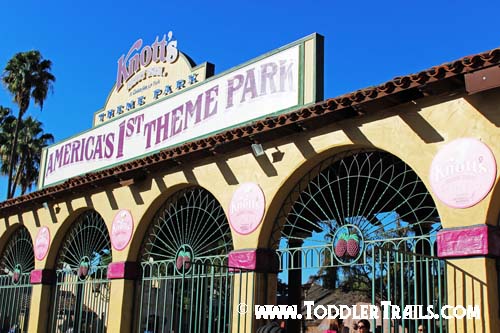 Knott's Is Turning "PINK", selling "Pink Tickets" for theme park admission to Knott's Berry Farm online at www.knotts.com. Portion of each ticket sold will benefit Susan G Komen Orange County.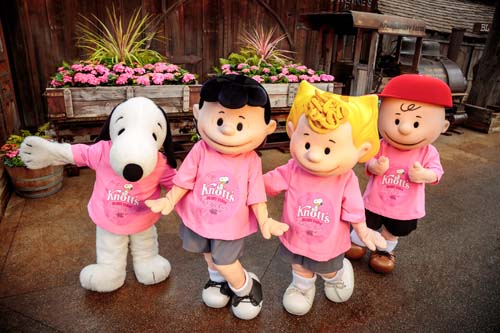 To kick off the promotion, Knott's has donated $25,000 to Susan G Komen  Orange County, which will provide 400 women in O.C. with much needed life saving services.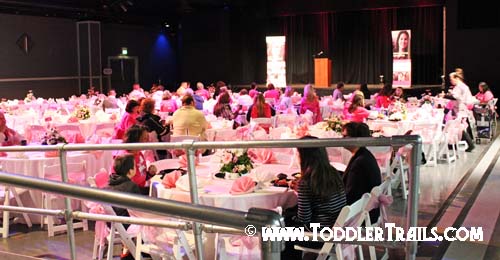 On Saturday morning Knott's invited 50 Breast Cancer Survivors to participate in the launch of this amazing partnership.  With a gluten free breakfast, guests listen to survivors sharing their touching stories and success in beating this disease.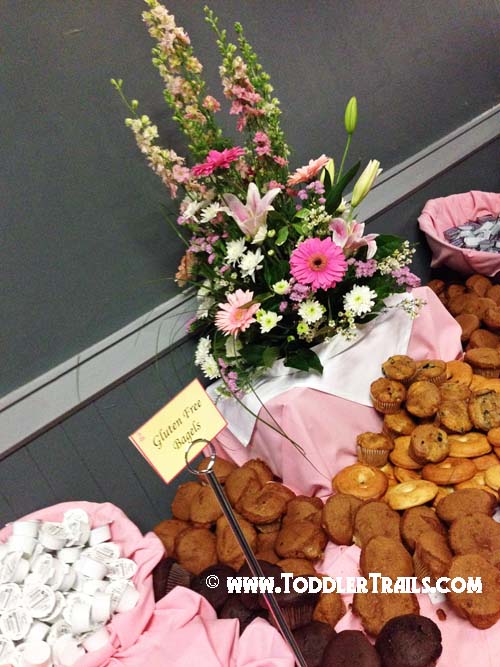 Did you know, that throughout Knott's Berry Farm, you can request gluten free items that may or may not be on the menu?  It's a wonderful benefit for those who are on a special diet.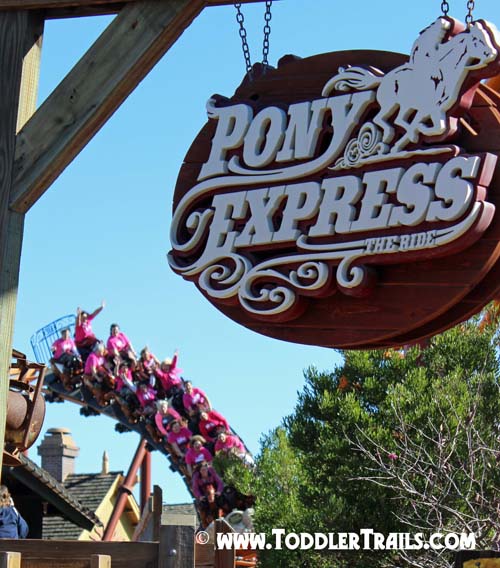 After breakfast, survivors rode the Pony Express into the sunset.

Along with "Pink Tickets", Knott's is selling these adorable pink shirts with a portion of the proceeds going to Susan G Komen.  They are available in three locations in the park: Camp Snoopy Store, Ghost Town Hotel and the gift shop right next to Johnny Rockets.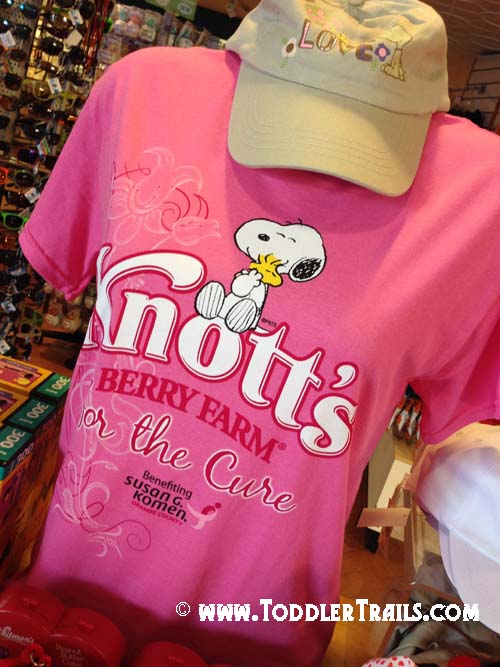 Commemorative Magnets are also on sale for $2, also benefiting Susan G Komen.  Individuals are invited to place them on the "Knott's Berry Farm for the Cure display located at the Main Gate in honor or in memory of loved ones affected by breast cancer.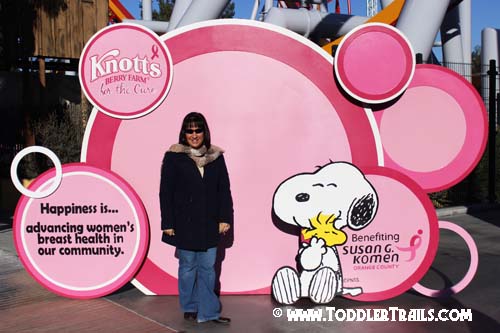 Remember, the "pink" merchandise and "pink tickets" will only be available until March 31st, so visit Knott's Berry Farm now!
About Knott's Berry Farm and Cedar Fair Entertainment Company:
Knott's Berry Farm is owned and operated by Cedar Fair Entertainment Company, a publicly traded partnership that is listed for trading on The New York Stock Exchange under the symbol "FUN." In addition to Knott's Berry Farm, Cedar Fair owns and operates ten other amusement parks, three water parks, one indoor wate

r park, and five hotels. Cedar Fair also operates the Gilroy Gardens Family Theme 

Park in California under a management contract. Visit Knotts.com or connect with us on Facebook, 

Twitter and Instagram.
About Susan G. Komen®:
Susan G. Komen is the world's largest breast cancer organization, funding more breast cancer research than any other nonprofit while providing real-time help to those facing the disease. Since its founding in 1982, Komen has funded more than $800 million in research and provided more than $1.7 billion in funding to screening, education, treatment and psychosocial support programs serving millions of people in more than 30 countries worldwide. Komen was founded by Nancy G. Brinker, who promised her sister, Susan G. Komen, that she would end the disease that claimed Suzy's life. Visit komen.org or call 1-877 GO KOMEN. Connect with us on Facebook at facebook.com/susangkomen and Twitter @SusanGKomen.
  Thanks to my friends at Knott's Berry Farm for letting me be a part of this amazing partnership and celebration!  And to Giga Savvy as contributors.