I was recently in the Fashion Island area, sampling a brand new eatery in the Fashion Island food court in Newport Beach. Makarun Restaurant offers a variety of its delectable and healthy Polish fast food, spaghetti and salad dishes.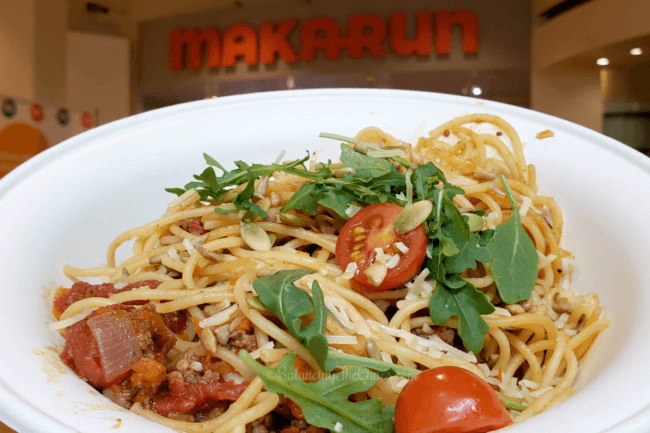 New to the United States, Makarun recently opened it's 1st US location right here in Southern California. Originally from Poland, they have 28 locations all across Europe, and were excited to open their concept here in the states.
The concept is simple: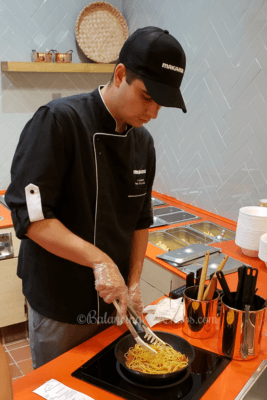 Pick your pasta:

Spaghetti
Fettuccine
Penne
Whole grain penne
Zucchini

Pick your sauce:

Carbonara
Bolognese
Porcini Mushroom
Spinaci Feta
Pesto alla Genovese
Pomodoro Basil
Macaroni Cheese
Garlic Butter Zucchini Noodles

Choose your toppings: (up to 3)

Fresh Basil
Fresh Arugula
Fresh Spinach
Cherry Tomatoes
Banana Peppers
Jalapeños
Bacon Crumbs
Sunflower Seeds
Pumpkin Seeds
Almonds
Feta Cheese
Parmesan Cheese
Mozzarella Cheese

Add Protein: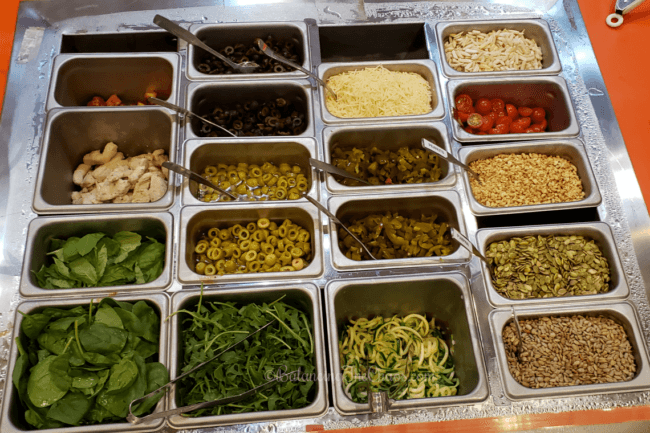 I enjoyed sampling Porcini Mushroom with penne pasta and I added bacon and shrimp. It was fantastic. The best part was watching them cook it up right in front of you, with the freshest ingredients.
I had the opportunity to sit and chat with one of the co-owners, Marcin Szworak for a while. I was quite amazed that he had just flown in from Poland the night before, to attend the grand opening in Newport Beach. His next stop, the very next day, was to Dubai, where they were opening another location. They are expanding by leaps and bounds, hopefully with more locations to open in the U.S.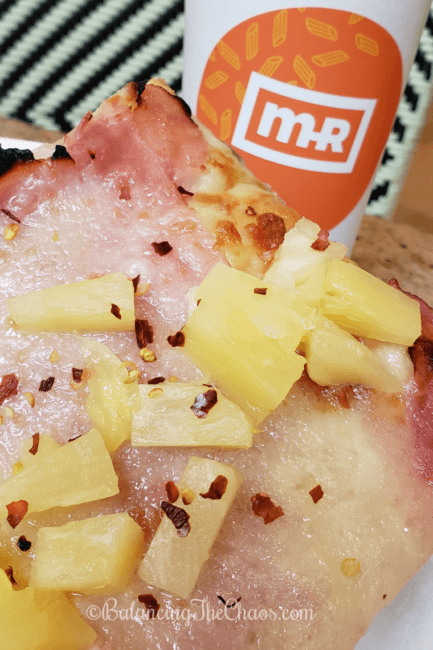 We are ecstatic to be opening our first location in the States to offer delicious pasta dishes that remind us of our favorites from back home," said Beata Marcinek, CEO of Makarun USA. "Makarun is the perfect, healthy pasta option for people on the go, families and pasta lovers alike. We look forward to serving up some of the best pasta and pizza dishes in town that won't break your bank!"
If you get the chance, you HAVE to try their pizza. Made every morning with fresh ingredients and herbs, their pizza if divine. I just fell in love with the crust, it was buttery and thick, just the way I like it. Best I've had in a long time.
Makarun is located at 401 Newport Center Dr, Suite A106, Newport Beach, CA 92660. Free parking is available in surrounding lots.