This week, Toy Story 4 was released on Blu-ray,™ DVD, just in time to celebrate our friend's birthday. As with all things Disney, they go over the top offering amazing products with the release of their hit movies, including Toy Story 4, so a themed birthday gift was in order!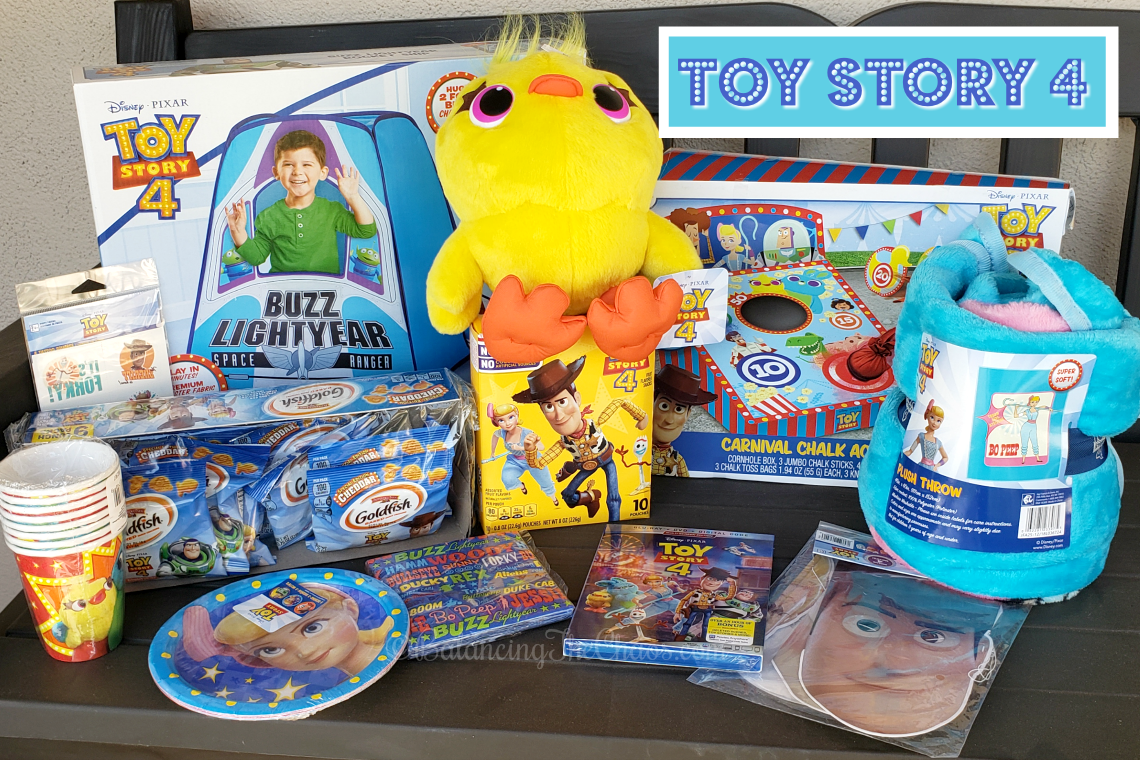 This weekend we had the opportunity to ring in Sebastian's 3rd birthday with a mini Toy Story 4 carnival! We surprised his family with an amazing gift box full of fun with our favorite Toy Story 4 characters: Woody, Buzz, Bo-Peep, and Ducky.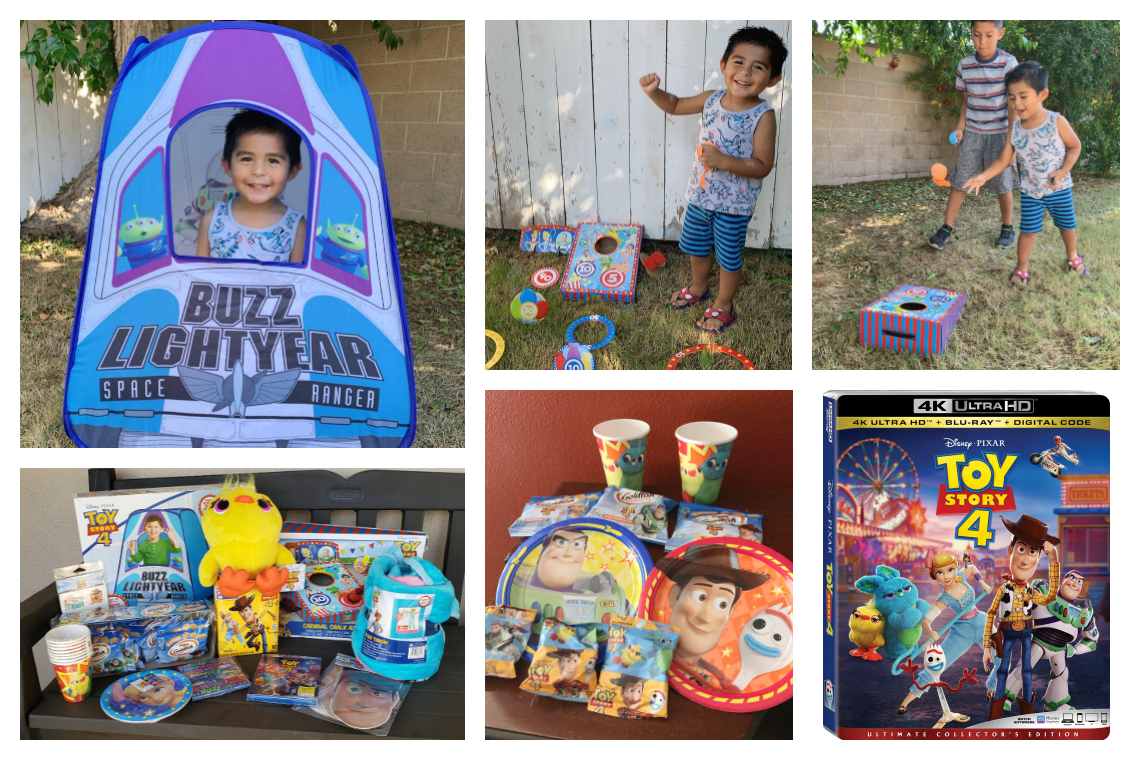 Over the summer, we had the opportunity to catch the movie in the theaters, and really enjoyed the 4th installment in the franchise. In the movie, Woody (voice of Tom Hanks) has always been confident about his place in the world, and that his priority is taking care of his kid, whether that's Andy or Bonnie. So, when Bonnie's beloved new craft-project-turned-toy Forky (voice of Tony Hale) calls himself "trash," Woody decides to teach Forky how to embrace being a toy. But a road-trip adventure, including an unexpected reunion with his long-lost friend Bo Peep (voice of Annie Potts), shows Woody how big the world can be for a toy. In addition, carnival prizes Ducky (voice of Keegan-Michael Key) and Bunny (voice of Jordan Peele) bring a new level of fun to the film.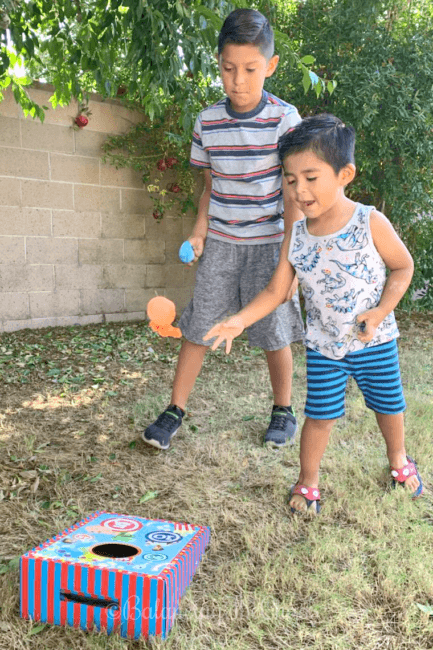 The boys had a blast and really enjoyed playing with the Disney Pixar Toy Story 4 Carnival Chalk Cornhole that is currently available on Amazon (affiliate). Along with the party kit and the Buzz Light Year pop tent, it was quite a fun afternoon celebrating little man's 3rd birthday.
(affiliate) "Toy Story 4"arrives home a week early on Digital 4K Ultra HD™, HD and SD with twoexclusive extras including a deleted scene, "Bonnie's Playtime". A physical copy of the film is available as a 4K Ultra HD™Combo Pack(4K Ultra HD, Blu-ray, and Digital Code), a Multi-Screen Edition (Blu-ray, DVD and Digital Code) and a single DVD.