Moms now a days tend to go over the top when it comes to birthdays. I just happen to be guilty of trying to come up with an adorable theme and go crazy with the decorations. With my princess' 5th birthday party, it just had to be Fabulous 5th Birthday.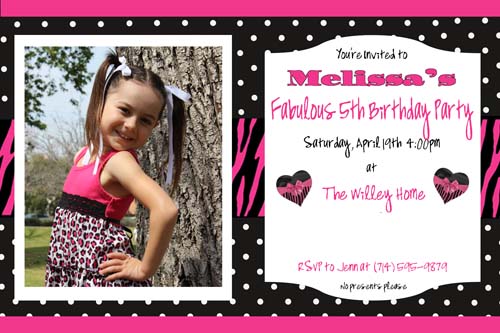 Typically I start with an idea or a theme and run with it.  Since my beautiful daughter has become quite the fashionista/diva, I decided it certainly had to be a "fancy" party.  Pink, Black and animal print seemed rather appropriate and I began my search for party supplies.
Party City is my "go to" retailer for all things PARTY!  Seriously, I just LOVE that store, however my husband – not so much after he gets the bill.  See, when I walk in, it's like a kid in the candy store! The possibilities are endless.  Ordering online has its perks too.  Their website has the same options and I receive email coupons pretty regularly to help with the expense.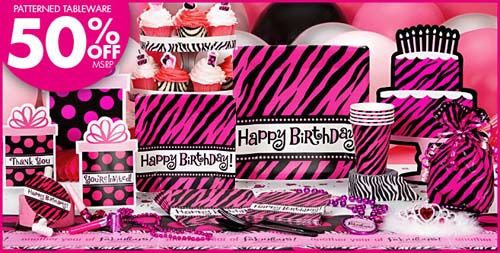 I began with the "Oh So Fabulous" theme from Party City. My princess just loved it, and it was perfect for a Fabulous 5th Birthday! I began to order a few of the supplies because I had a coupon code and as you can see, it was on sale!!!
Since this was such a huge milestone, and my princess is a social butterfly, we figured we'd have quite a large number of guests, so we chose to have a taco bar.  Our taco contacts are quite amazing, and bring their own plates, napkins, along with 4 kinds of meat, and all of the fixins a typical taco vendor has.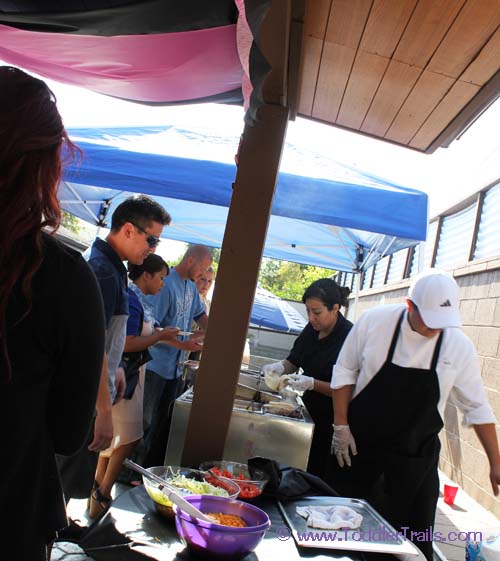 Honestly, it really is the best way to go.  They bring it, cook it and clean it up! All I needed to do was give them a load of empty containers and we had so much leftovers (Tacos for an unconventional Easter Dinner). With my family, there are a few necessities when it comes to how they "like their tacos".  Even with chopping up my own tomatos, shredded lettuce and getting grated cheese, it's really an easy setup.
For additional options, we got a salad (shhh, I forgot to put it out!), a fruit tray and veggie tray.  Potato chips and onion dip are the usual appetizers we serve.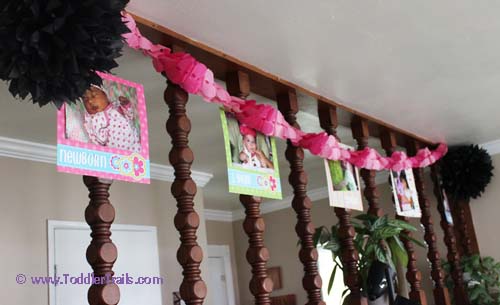 So back to the decorations: In the house, one of my favorite yearly traditions is to put up yearly pictures of the kids, a milestone timeline.  It's is quite easy to do really.  I just order 8×10 photos from Costco and mount them to a beautiful piece of 12×12 scrapbook paper.  Since it is an annual tradition, I just hold onto the previous pictures for the next year (easy decorations in a flash).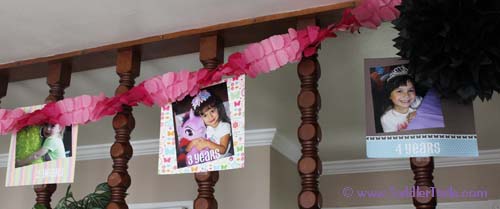 The patio area in our back yard is usually where we set up all the tables and chairs.  We have a large open area and can comfortably seat about 30.  To make it festive, I like to cover the awning with drapes as seen below.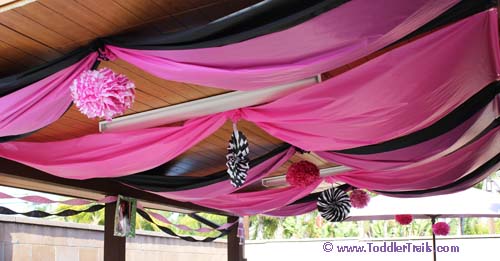 To create the effect, all you need is a role of plastic table cloth and a staple gun.  I start on the outside, stapling up the straight edge and gather it to the center.  Flip to the other side and do the same.  In the center I add tissue paper pom poms or the pin wheels available at Party City.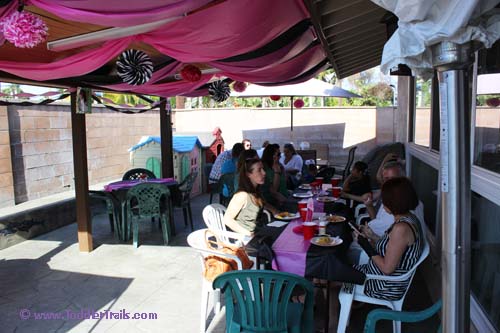 Add a few covered tables and different little center pieces and you're done. Each table had a different center piece. Some were little flower vases with a single pink rose, or table decorations that came in a Party City kit.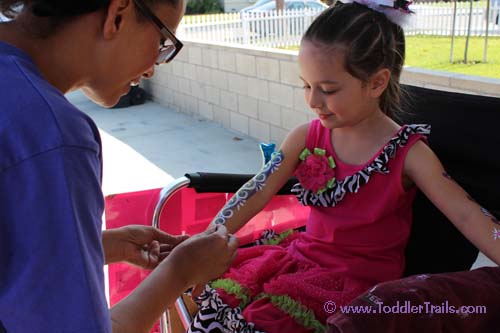 For the entertainment, we do have quite the mess of toys.  This year I decided to surprise my princess with something special.  You've probably seen in past posts or shares on Facebook, how much she adores face painting.  My friend Maria from Susy's Happy Faces came out and painted up all of her party guests. (More on that in a later post). So surprised, my baby stopped in her tracks when Maria got out of her car and began setting up.  Apparently, as soon as Maria set up her chair, she jumped in to be decorated!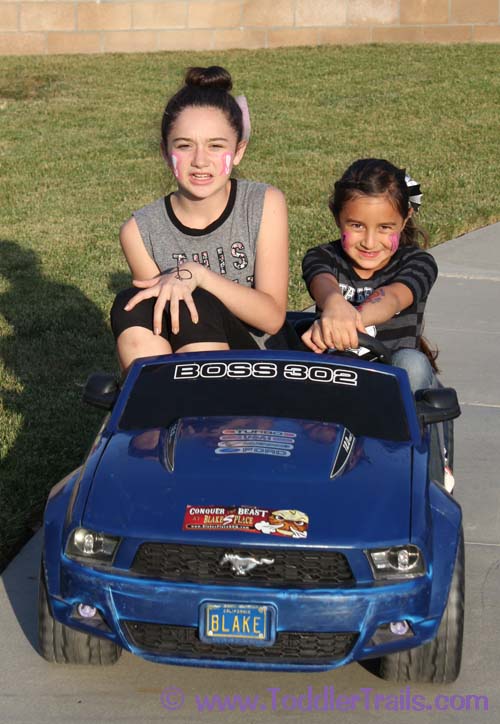 The kids also enjoyed a bouncer, races in mustangs and playing a little ball with one of The Hubster's old baseball players he coached years ago, Bobby Cramer, while he was in high school.  Talk about being fascinated!  The boys didn't realize they were playing catch with a former Major Leaguer!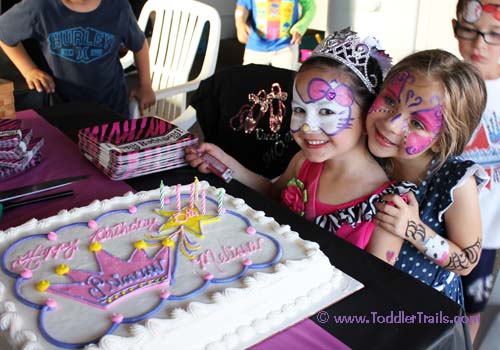 And to finish off the party, we picked up a delicious cake from Costco. Seriously, they feed a bizillion guests, depending on how you cut it, its delicious and the right price.
Happy Birthday to my beautiful girl!  Until the next "fabulous" shin-dig!