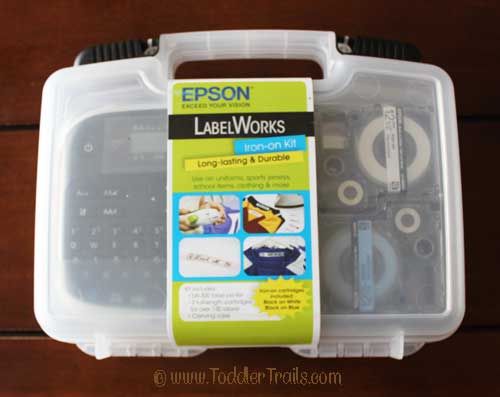 With my kids now of school age, I have realized the importance of keeping their belongings labeled. An easy way to add their name to their clothes is the Epson LabelWorks Iron-On Label Maker.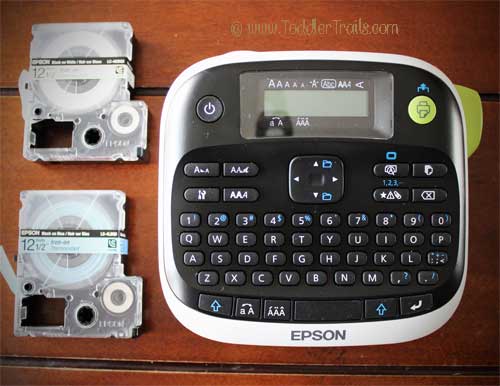 The Epson LabelWorks Iron-On label maker creates easy personalized iron-on labels for any fabric items like clothing, uniforms, costumes, bags and more. The machine washable labels can easily be adhered to fabric surfaces quite easily with a hot iron in just a few seconds.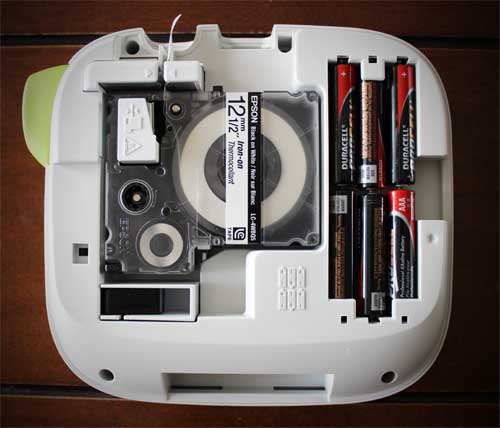 First, choose from 14 different fonts and 10 don't styles. With the option to print one or two lines of text, 300+ symbols, you can let your creativity run wild.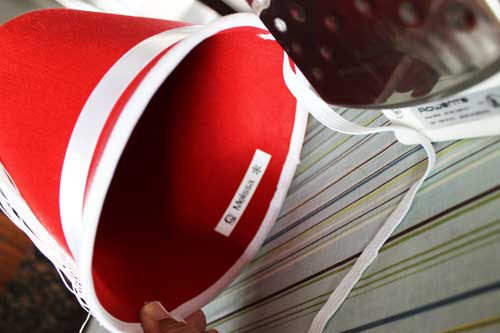 With the Iron On label maker, once you have designed your label, print on either a 6mm (1/4 inch) to 12mm (1/2 inch) wide tape, sticky labels or printable ribbons (sold separately). One feature I really like is the ability to save up to 30 labels at a time.
Next, heat up your iron to 284-320 degrees farenheight without steam. Make sure the fabric you are putting the label on doesn't have any wrinkles and place label on the surface, print side up. Gently press on the label with the hot iron and hold still 10 to 15 seconds. To make certain the label sticks, repeat the last step 3-4 times.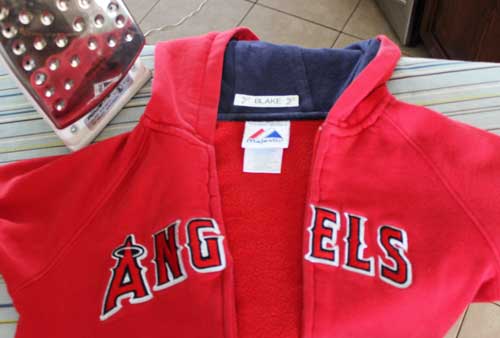 The Epson LabelWorks LW-300 printer and selected tapes are available at Office Max, Amazon.com and Staples.com with an approximate retail value of $39.99. The Epson LabelWorks Iron-On Kit that includes the LW-300 printer and the two cartridges are available at Epson.com for $69.99.