EVENT CANCELLED!
IMomSoHard at City National Grove of Anaheim's Drive-In OC scheduled for Saturday, Dec. 5th has been canceled to ensure their audience's safety. Refunds are available at the point of purchase.
I first discovered the comedy duo of Jen Smedley and Kristin Hensley from I Mom So Hard through Facebook. These hilarious ladies, tell it like it truly is, as they share the unspoken reality of being a mom. They are the creators and stars of the hit Facebook weekly series #IMomSoHard, bring their successful #IMOMSOHARD: Mom's Night Out Round 2! Tour, to City National Grove of Anaheim's Drive-In OC on Saturday, December 5th. We've partnered with I Mom So Hard and have a discount code for you!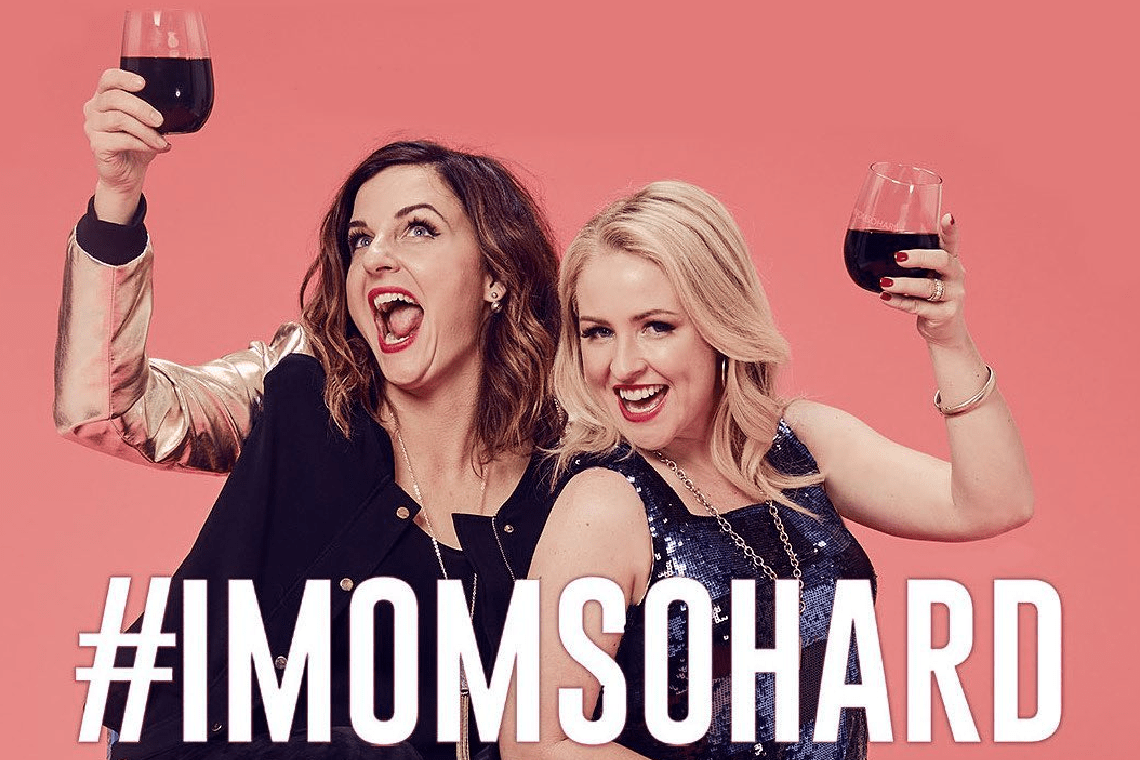 No one can make moms feel as uncomfortably normal as Hensley and Smedley. With more than 1.5 million followers on social media and 120 million views of their web series in less than 2 years, the Nebraska natives blend of honesty and humor resonates with moms and dads alike, proving these two have become the hottest tickets in town. One of their most shared episodes – I Swimsuit Season So Hard which featured the moms trying on the summer's hottest/most ridiculous swimwear – garnered over 20 million views and coverage in the world's top news outlets.
The duo's #IMOMSOHARD book made The New York Times Best Seller list, and their stand up special is streaming on Amazon Prime. The moms have appeared on a number of national TV shows including The Today Show, Nightline and The Doctors, and were chosen for People Magazine's Best of 2017.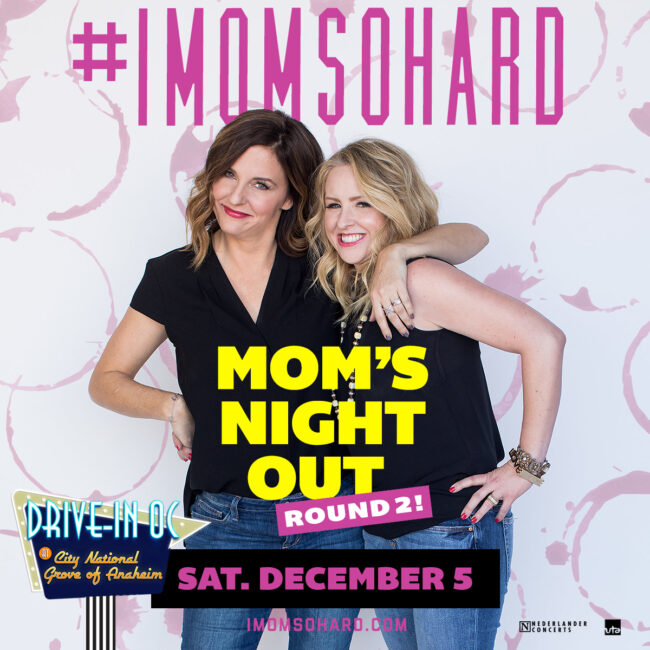 Drive-In OC at City National Grove of Anaheim has been engineered with safety and wellness top of mind. For more details about social-distancing guidelines and event details, visit I Mom So Hard Tickets. Be sure to enter: Discount code – BREAK4MOMS. One ticket per vehicle, maximum 5 passengers per vehicle.