Ready to journey to the North Pole? MainPlace Mall has created a brand-new interactive journey to Santa experience. The all-new Santa set inspired by the popular film "The Polar Express" revolutionizes the traditional Santa visit at MainPlace Mall, offering you an interactive, branded family entertainment experience that appeals to visitors of all ages – not just families with children. The new walk-through set also combines the best elements of today's highly popular "selfie museums" with the grandeur of a theme park attraction – a particularly attractive combination for those who may not feel comfortable simply taking a photo with Santa this year.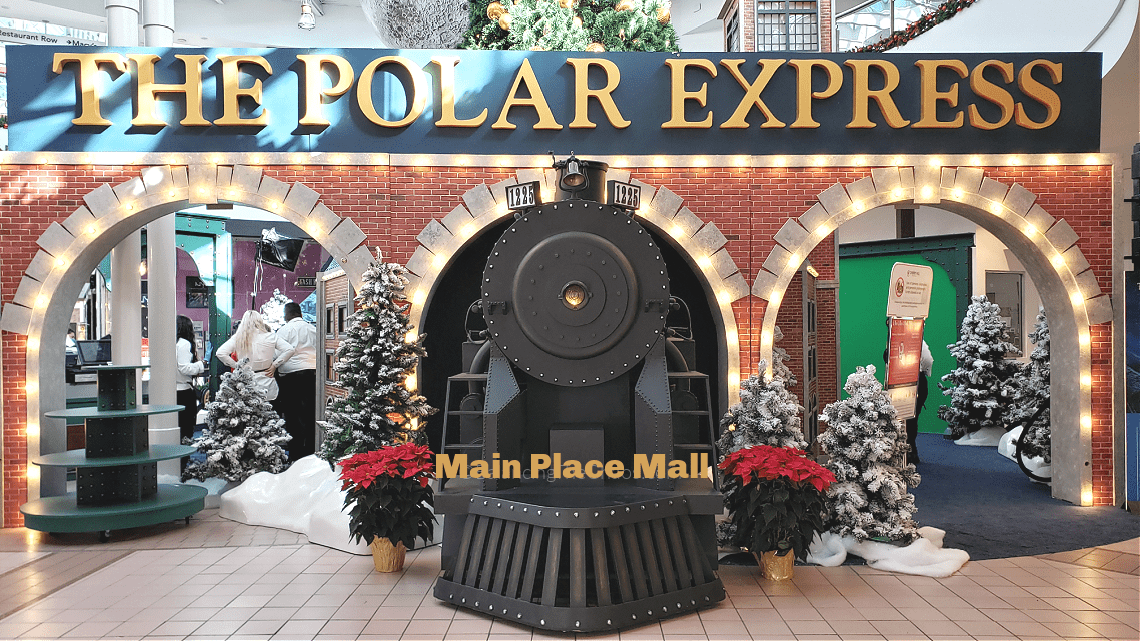 This year, due to COVID-19, we all know visiting Santa will be very different, but MainPlace Mall has found a way to make the encounter even more special and exciting than it has ever been with the help of a brand-new interactive, yet COVID-safe, journey to Santa experience that is as much fun as the visit itself that opens this Friday, November 27th.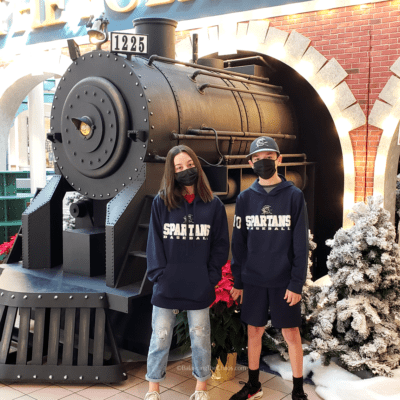 We entered Main Place Mall near Boudin and walked the lower level of the center until we reached the Macy's Courtyard. We walked around to the entrance to find a replica of the Polar Express.
Once you arrive, you will be directed to download a mobile app that will enable the interactive portion of the experience.
When it was our turn, we were directed towards a bunch of blocks that are used as seats set a minimum of 6 feet in front of Santa. There, my children were able to have a conversation with jolly ol' Saint Nick, sharing their Christmas wishes.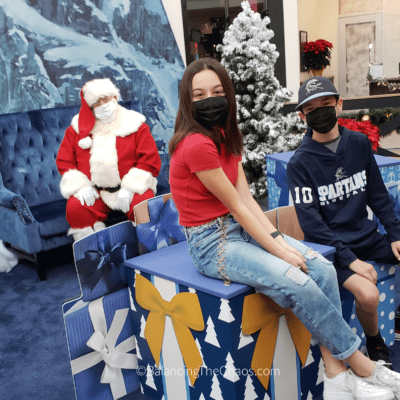 Santa's elves were busy, scurrying. They're responsible for sanitizing the seats/blocks before each guest, making sure they are socially distanced from Santa, as well as picture ready. Santa, his staff and all guests will wear masks during their visit. The photos are taken with 6' between Santa between Santa and his guests, each picture professionally staged to minimize the visibility of that distance.
To make this holiday season both a magical and safe experience, the Polar Express staff strongly encourages guests to make a reservation in advance for photos. Walk ups will be welcome, however no more than 7 families will be permitted to wait in line at any one time.
SANTA HOURS
November 27 through December 23: Daily from 11:00am-7:00pm
Santa takes a milk & cookie break from 3:00pm-4:00pm
December 24: 9:00am-6:00pm
Santa takes a milk & cookie break from 1:00pm-2:00pm
*Times are subject to change. Due to photo demands, line may close earlier than expected. Santa takes milk and cookie breaks as needed.
To learn more about what to expect during your visit with Santa, including safety and cleaning protocols by the photo provider Cherry Hill Programs click here.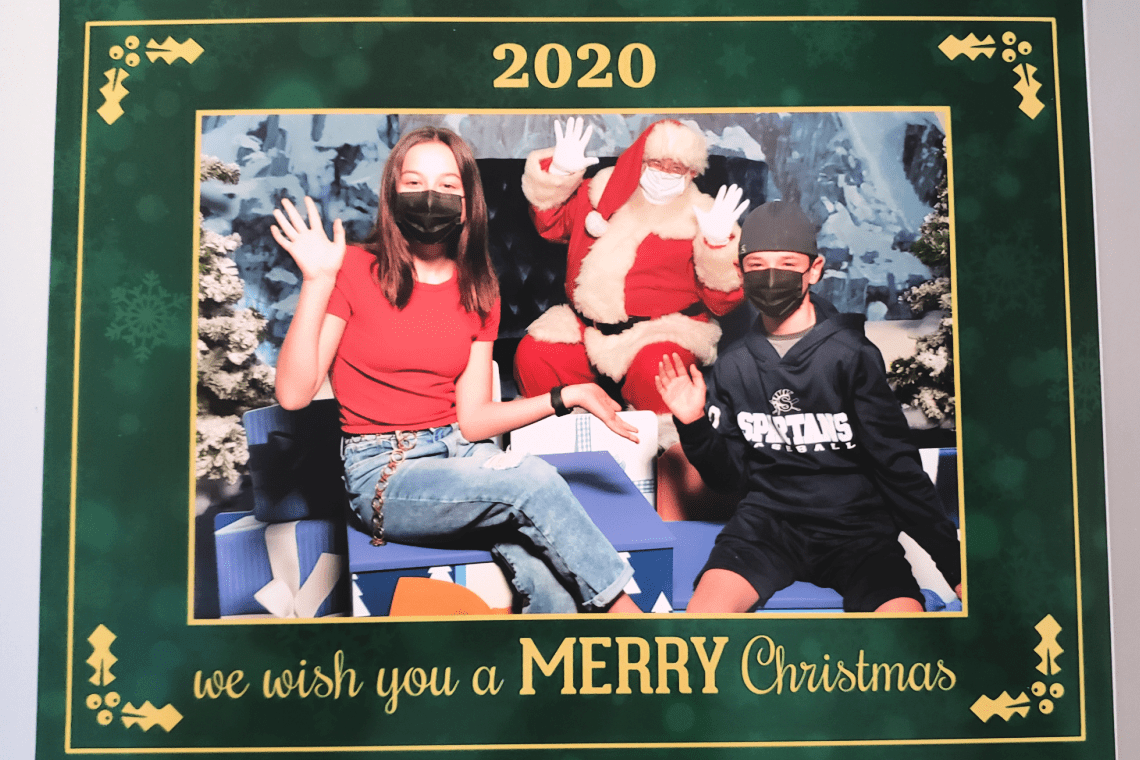 FRIENDLY REMINDER: Masks must be worn the ENTIRE TIME during your visit and photos with Santa.