Celebrate the Lunar New Year at Universal Studios Hollywood, January 23rd through February 9th. Universal Plaza, the heart of Universal Studios is all decked out with traditional red chinese lanterns and beautiful plum blossom trees guests can tie their new year wishes on. There are also many opportunities to meet and greet many of the infamous characters from beloved Universal Pictures. And, here are several activities and entertainment families will enjoy, all with the price of admission.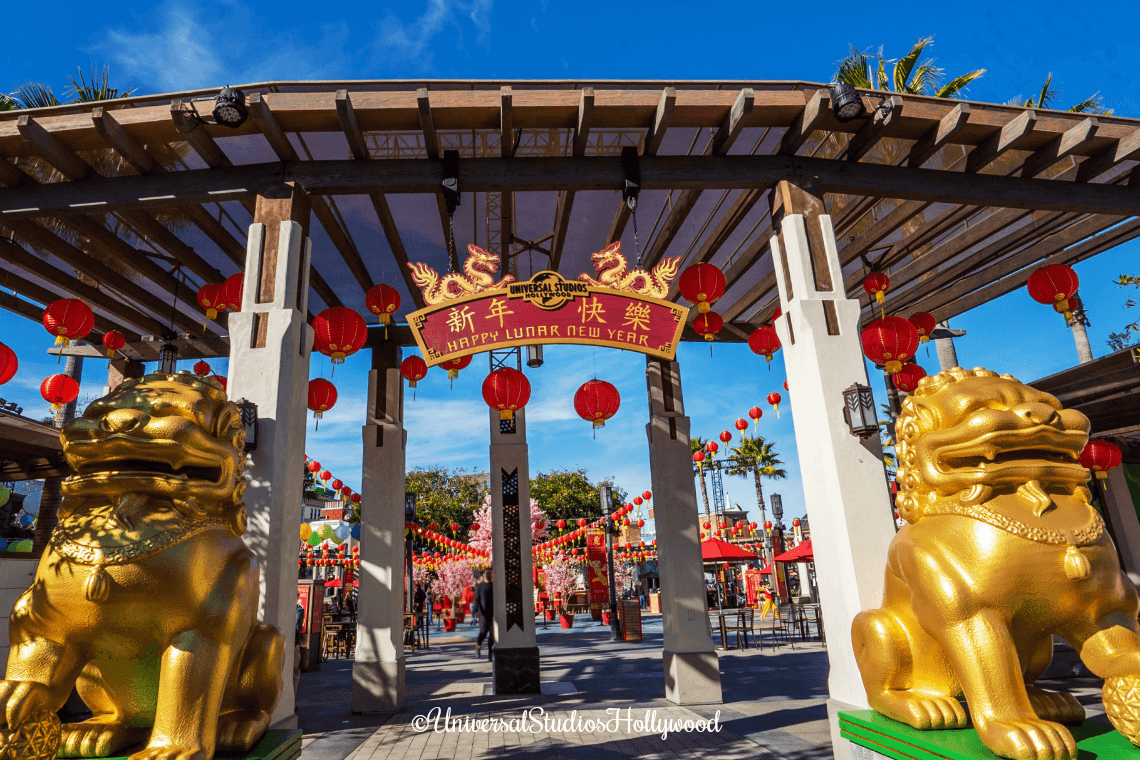 We were so excited to be invited to experience Lunar New Year and all of the activities at Universal Studios Hollywood over the weekend. The festive experiences were just what we needed to indulge in the cultural tradition.
This year, the festive amusement park enhanced their festivities with the opportunity to add your new years wishes to the stunning plum blossom wishing trees.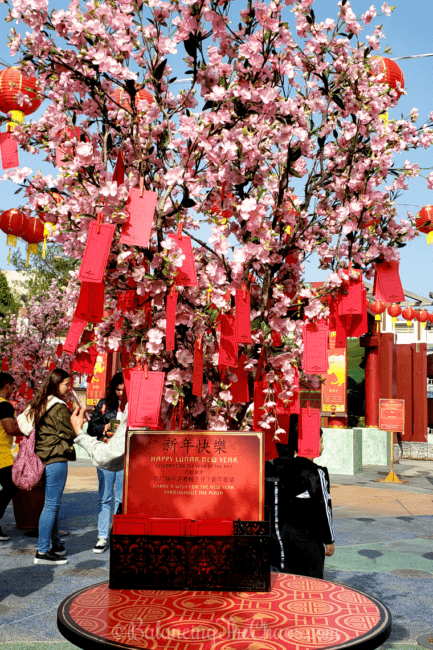 There are so many opportunities to see our favorite Universal Characters. Visit Mr. Ping at his Noodle Shop where he loves to chat with all guests.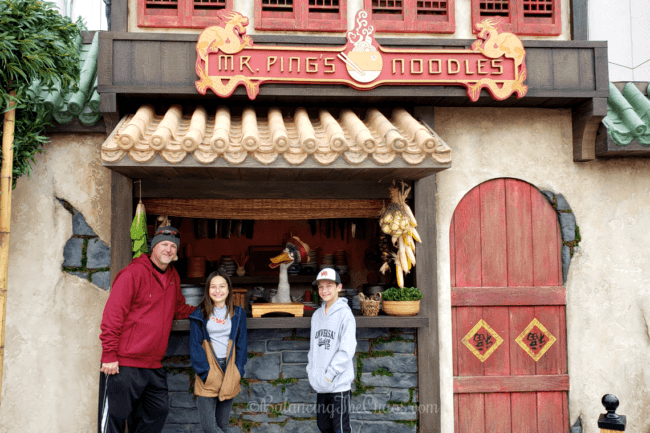 Back by popular demand, at Mr. Ping's Noodle Shop, order up some delicious culture themed food like Secret Ingredient Noodle Soup, ramen, glass noodles, pho and fun appetizers.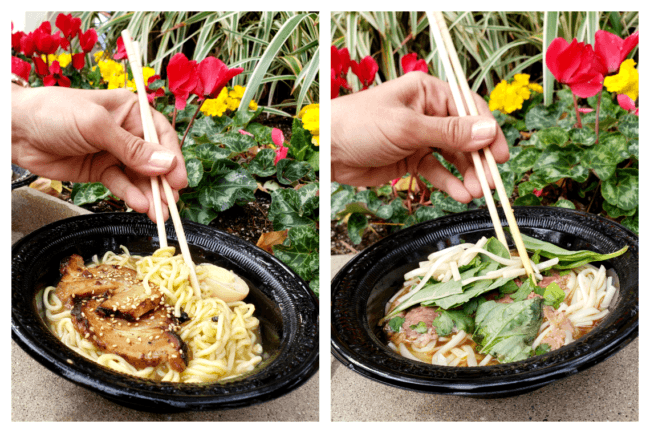 We decided to sample the Beef Pho: a Vietnamese beef broth with seared shaved beef, rice noodles, bean sprouts, cilantro and basil; and the Pork Ramen: Roasted pork, rich pork broth, ramen noodles, a marinated egg and spices. Both were so delicious and perfect on a cold day.
After lunch, we continued our tour around the square, meeting our favorite characters like Megatron who spoke Mandarin while interacting with guests.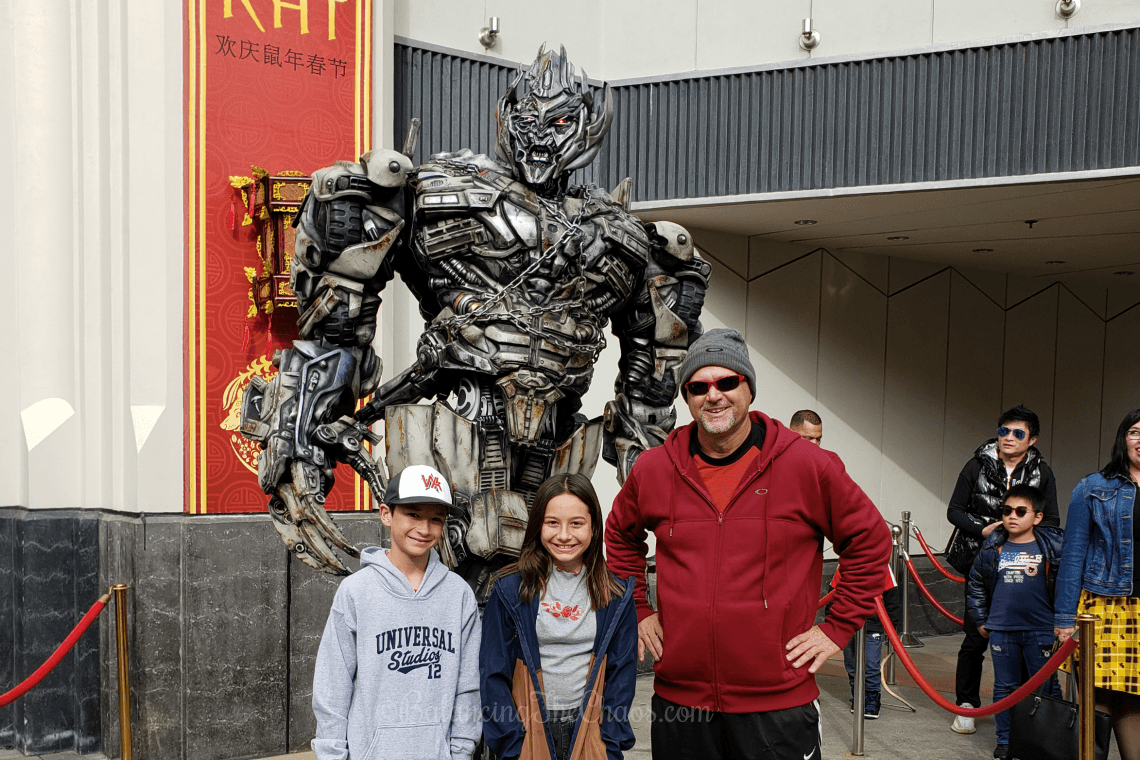 We met up with one of Despicable Me's minions, Hello Kitty and learned crazy fighting moves from Po.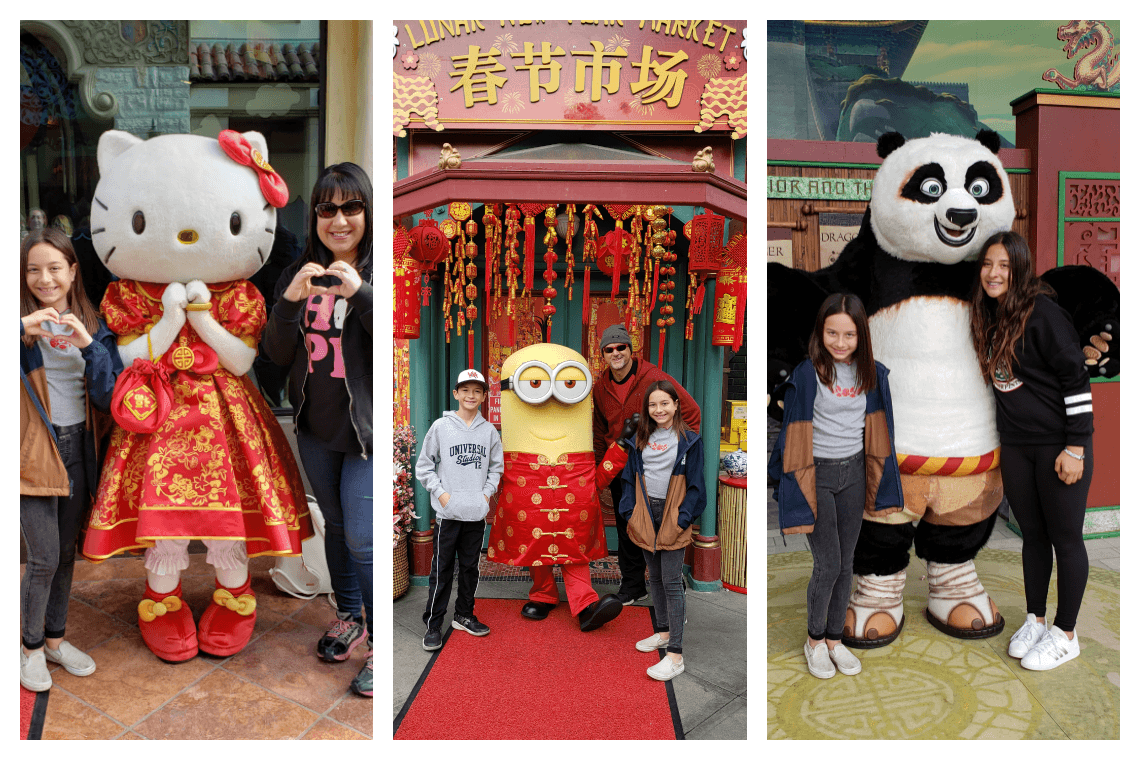 I even had the opportunity to learn to draw Po from kung Fu Panda.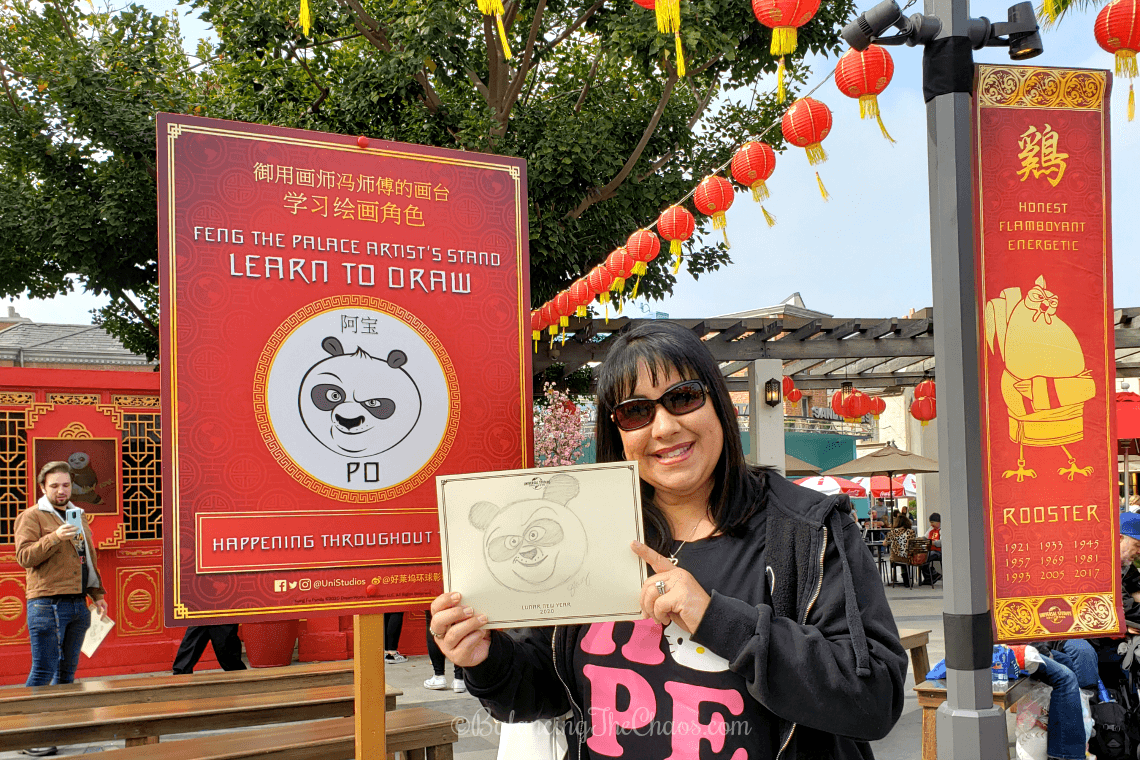 At The Three Broomsticks, enjoy holiday themed dishes and delicious hot butterbeer. As a matter of fact, we picked up a cup of hot butterbeer while waiting for the light show at Hogwarts Castle.
On select dates, a variety of cultural community performances will entertain guests, for instance a traditional lion dance and choreographed martial arts performed by UCLA Wushu, Camarillo Kung Fu, Tyun Yee Yong or Ane Thanh Lion.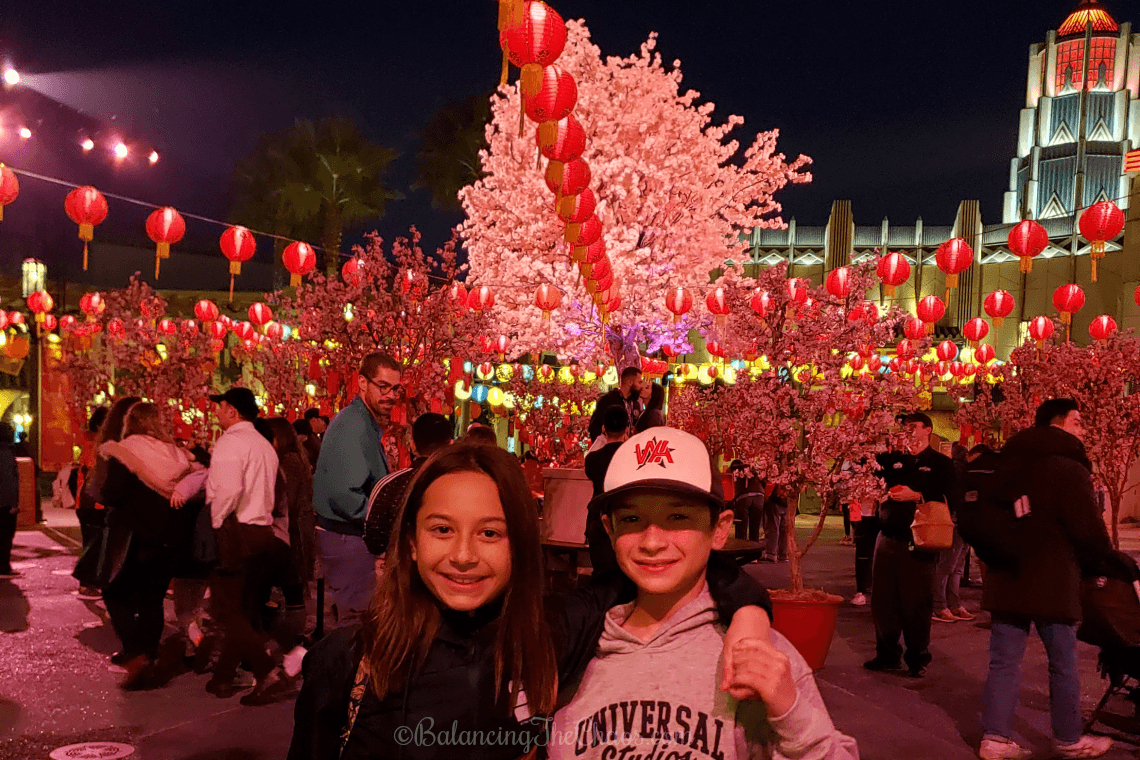 And as always, enjoy all that Universal Studios has to offer with rides, shows and entertainment. Right now you can save up to 60% on annual passes which offers year round fun for all.
Happy New Year! Get your tickets now!