This feature contains affiliate links: With the BIG GAME this weekend, I decided to come up with a super simple, unique chicken recipe with my brand new air fryer we just received as a holiday gift. My new focus is utilizing my kitchen and gadgets, creating healthier meals for my family, rather than eating out all of the time because of convenience. That being said, with the help of Smart & Final, we created Air Fryer Mango Peach Chicken Taquitos.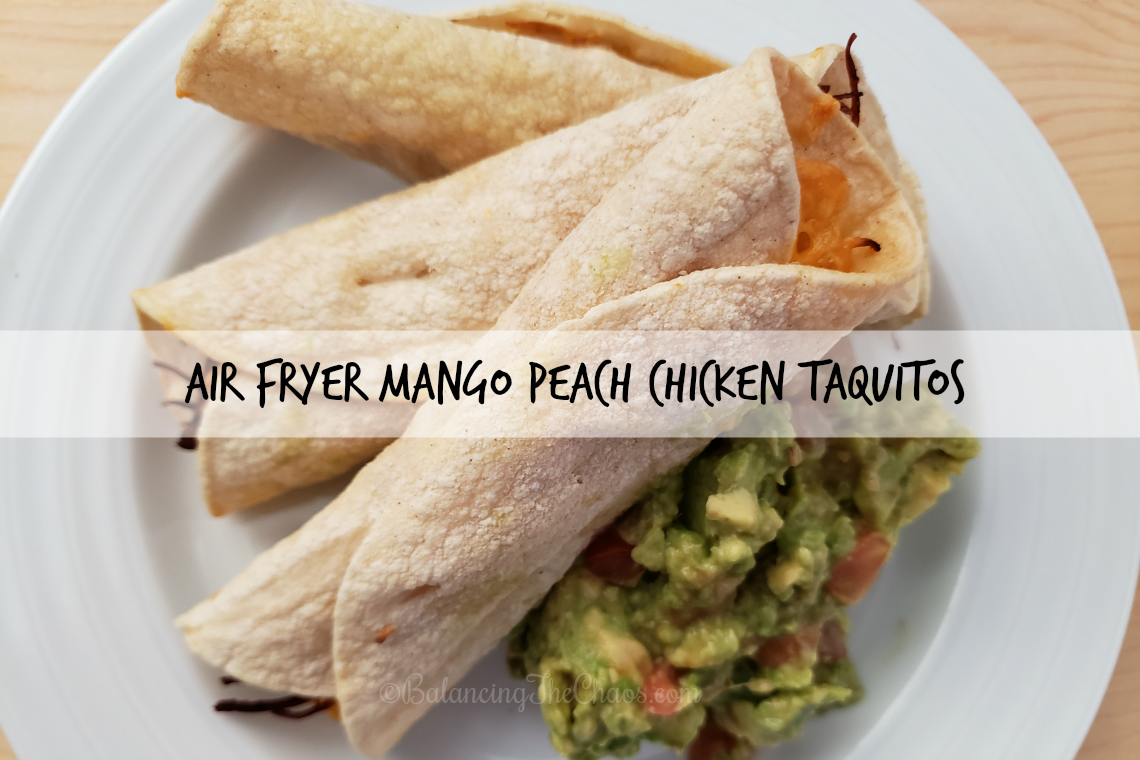 My birthday falls the last weekend in January, as does the biggest football game of the year. That being said, as a kid, my family would get together and invite a few of our friends to celebrate both the game and my special day. It wasn't until I was much older, when I realized they would only let me open my presents during half time. Maybe that was why I was never interested in the game until I became much older. Well, not actually the game, I enjoy the commercials since I was a business major and marketing was my passion.
So, to this day, we generally stay home for the big game, however, my family does love to snack throughout the event. This year, I decided to create an easy recipe that the kids could get involved in: Air Fryer Mango Peach Chicken Taquitos.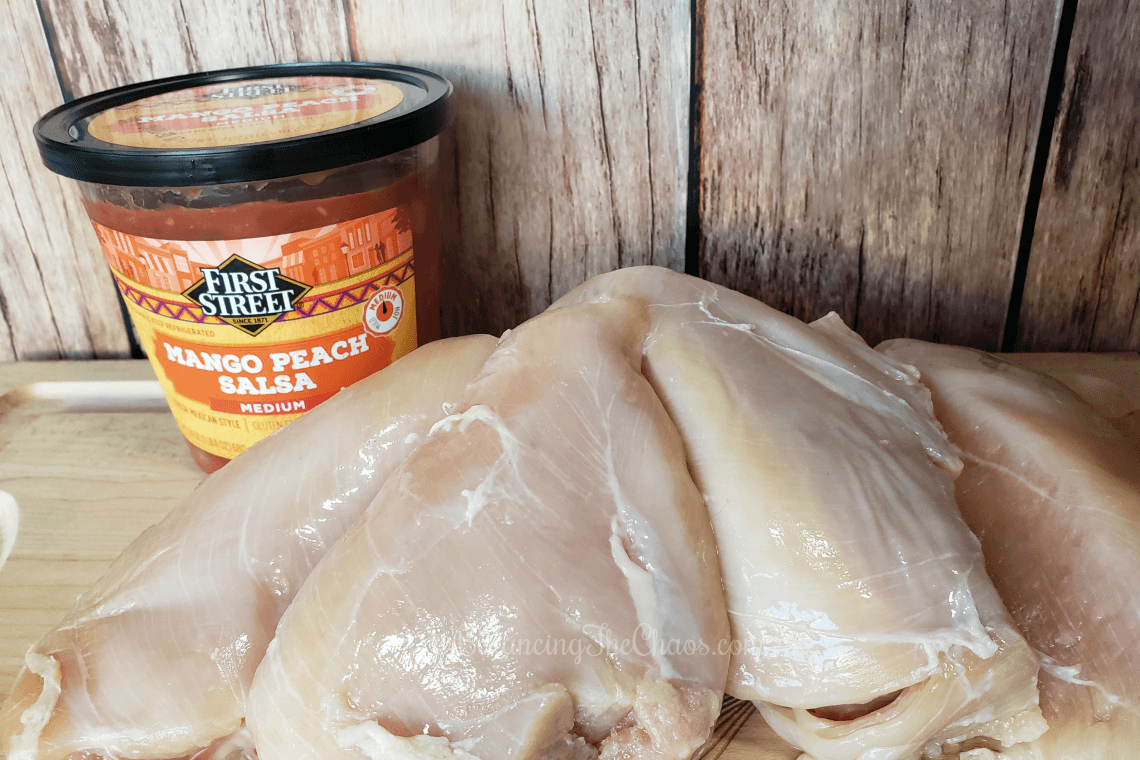 My husband grabbed all the ingredients at our local Smart & Final when he was in the area while doing some errands. All you need is some chicken, the Smart & Final brand: First Street Mango Peach Salsa, corn tortillas, an onion and cheese.
I rinsed the chicken and placed it in our crock pot and covered with the entire container of Smart & Final Mango Peach Salsa. Since my crock pot has a timer, I set it on low for 6 hours, stirring occasionally to make sure the chicken was evenly covered by the salsa.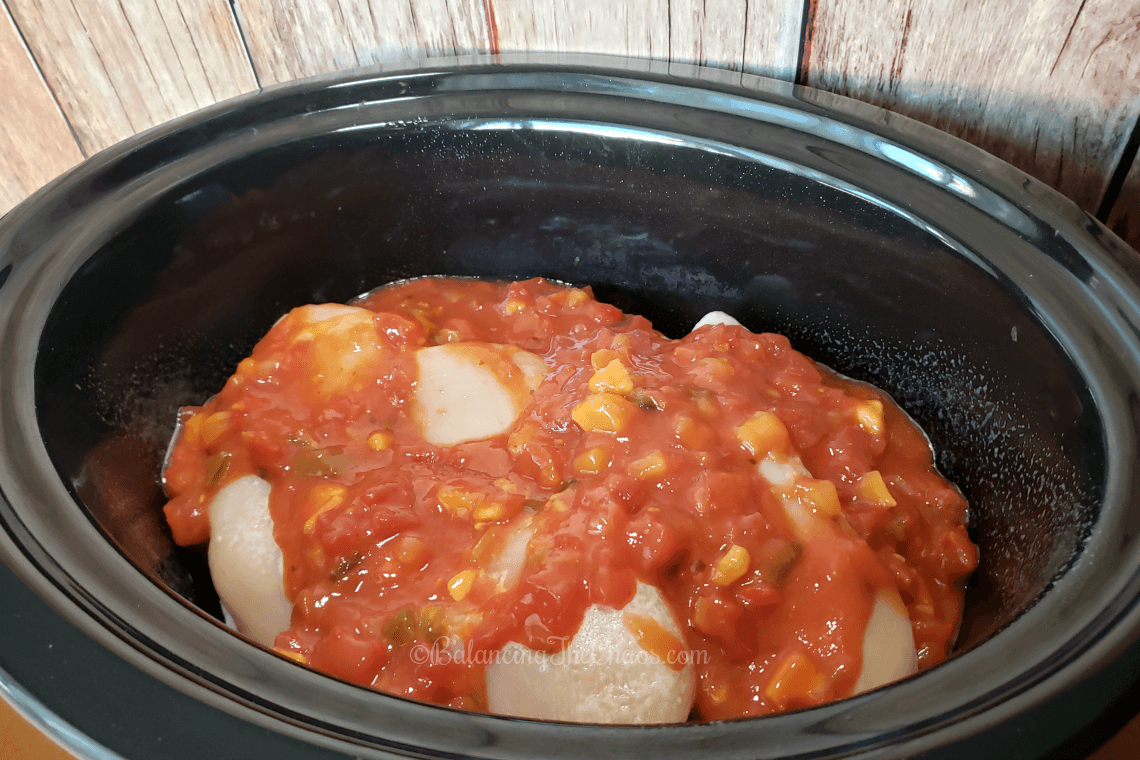 Once the chicken was finished, I heated up my air fryer to get it warm, sprayed it with a little non stick spray and went to work on assembling the taquitos. Warm up the taquitos for a few seconds in the microwave to make them pliable. Next, place a little of the chicken, grated cheese and a little onion on the tortilla. Roll and secure with a toothpick, then place inside the tray of the air fryer.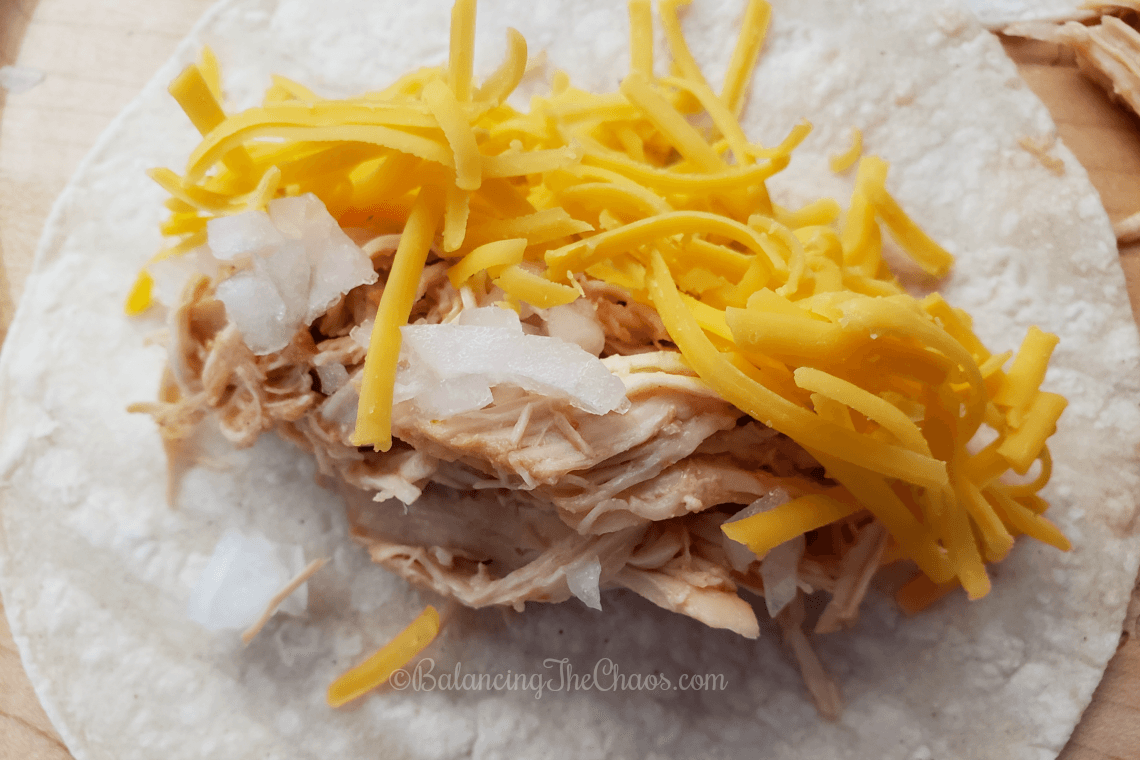 Cook at 350 for about 7 minutes, turning them once or twice so they won't burn. To make them golden brown, you can put a little butter on the tortilla, or spray with cooking spray. Plate and eat!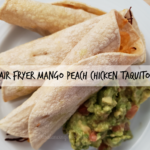 Air Fryer Mango Peach Chicken Taquitos
A quick and easy chicken taquito recipe with a mango peach salsa.
Cook Time
6
hours
30
minutes
Ingredients
6

Chicken Breasts

1

Tub

Smart & Final Mango Peach Salsa

2

Cups

Cheddar Cheese

1/2

Cup

Chopped Onion
Instructions
Rinse the chicken and place in the crock pot.

Pour the entire tub of Smart & Final Mango Peach Salsa over chicken.

Set the crock pot to cook on low for approximately 6 hours.

Once the chicken is finished slow cooking, shred.

Warm up tortillas for a few seconds in the microwave so they will roll without tearing.

Add desired amount of chicken, chopped onion and cheese.

Roll taquito and secure with toothpick.

Bake in Air Fryer at 360° for approximately 7 minutes turning mid-way through.
Recipe Notes
The key to this recipe is to remember to prepare the chicken ahead of time using the crockpot. The chicken is very easy to pull apart after it is done cooking.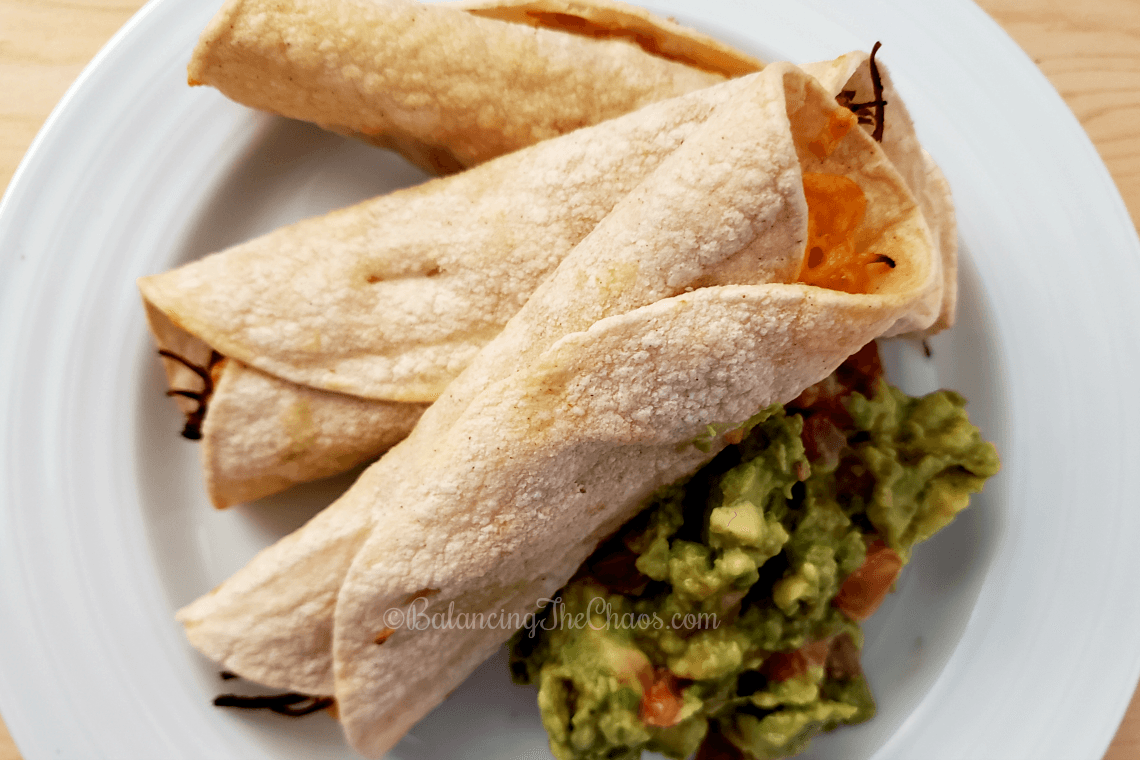 I'm still getting the hang of rolling my air fryer mango peach chicken taquitos. They're eaten so fast, they really don't have to be perfect. And, another option is to just fry up the tortillas and make them into tacos.
Need some more game day ideas? Smart & Final's top 7 items sold for superbowl Sunday are:
Beer
Wings
Chicken
Chips
Ribs
Avocados
Nacho Cheese Sauce
Do you have an awesome "game day" go to recipe? Please share!