Like the rest of the preschool to elementary school female population, my princess is quite obsessed with the movie Frozen.  I have to admit, I do love the music as well as the movie, so I don't quite mind the fact she plays the sound track or watches the movie daily.  Now that she is into story telling, she has the opportunity to enjoy the movie in print with Frozen Books.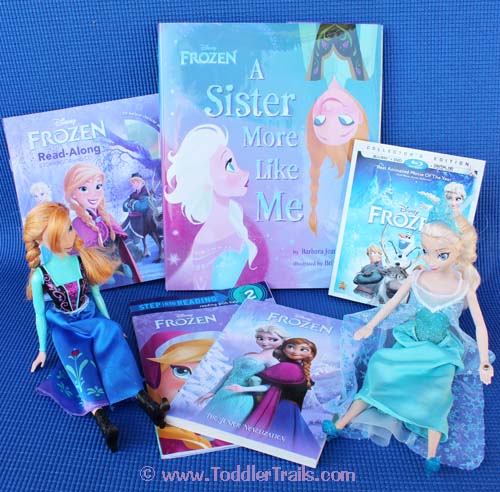 We've recently had the opportunity to review these popular books and my daughter is in heaven!  She loves sitting down and telling me a story based on the photos since she can't quite read yet.  With this new Frozen library of books, she will be able to grow into an amazing reader with them.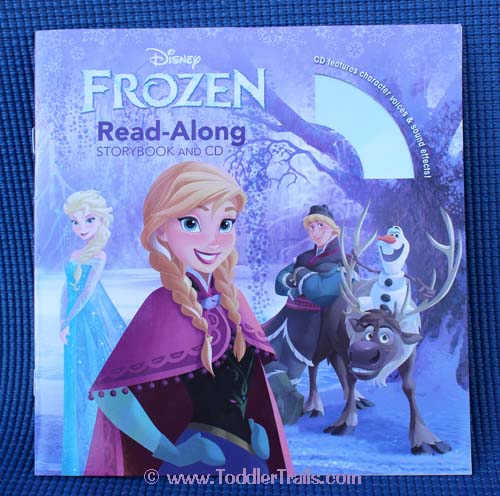 For starters we chose the Frozen Read-Along Storybook and CD: A great way for those learning to read, this version of the Frozen story  features Anna's journey as she is in search of her sister, Elsa; whose icy powers have trapped the kingdom of Arendelle in eternal winter. Encountering blizzard-like conditions, mystical trolls, and a hilarious snowman named Olaf, Anna and Kristoff battle the elements in a race to save the kingdom. This is a great way for new readers to start picking up words by following along with the audio cd.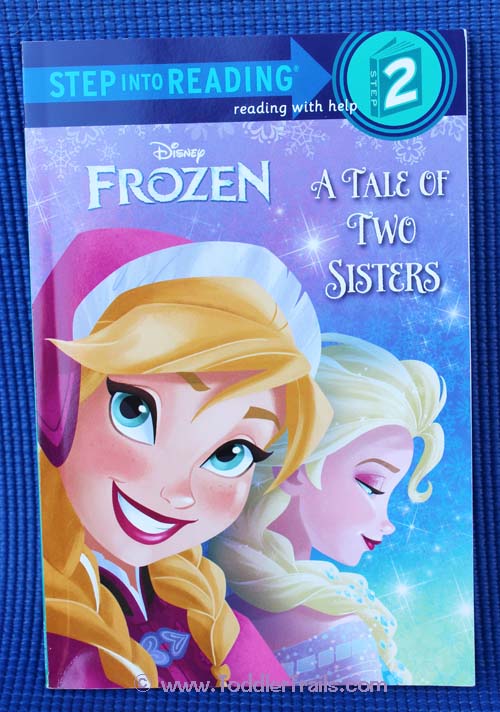 Her favorite book: Frozen: A Tale of Two Sisters: is a 32 page Step Into Reading Level Two reader which brings the adventurous tale of Frozen to early readers ages 4-6. With large print and easy words, this book is great for those just starting to put together words.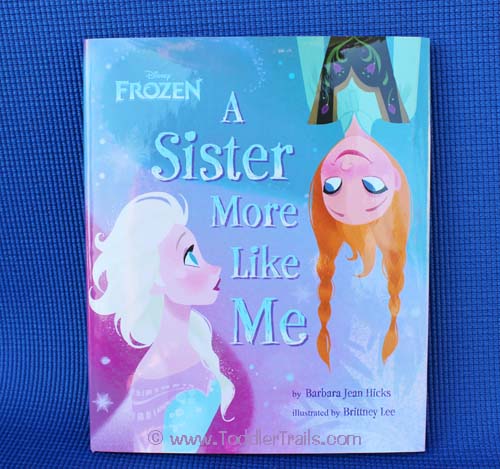 In the hard cover edition of Frozen: A Sister More Like Me: More seasoned readers can explore a wintery world of magic in Walt Disney Animation Studio's latest film, Frozen. This jacketed picture book features an original story about Anna and Elsa, the film's two sisters.  Scattered through the book are illustrations by one of the artists who actually worked on the film. This edition would be perfect for collectors!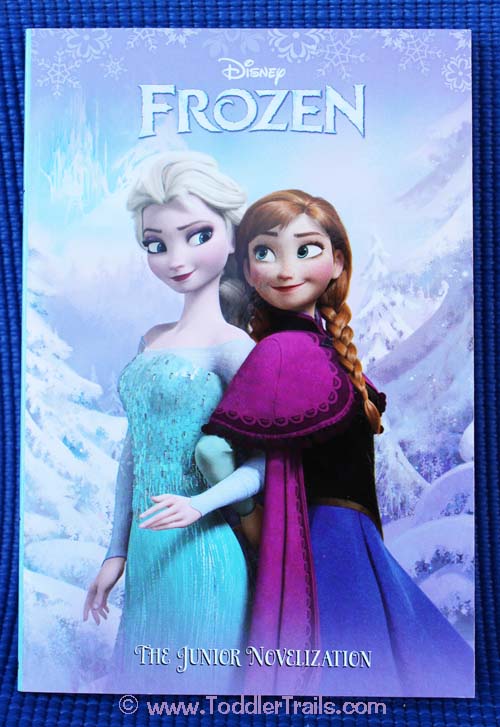 For more advanced readers, Frozen: The Junior Novelization: retells in detail, the story touching story of Elsa and Anna and features eight pages of full-color scenes from the movie!
These books make amazing birthday gifts and are available at Amazon.com! Pair it with one of the amazing musical magic Elsa  and Anna dolls from Mattel (SRP: $29.99 each) and one little girl will be in heaven!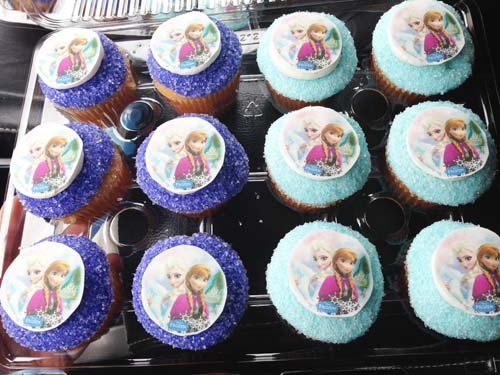 If by chance you're planning a Frozen party, check out these amazing cupcakes I picked up from Stater Brothers.  Just ask in the bakery for their "Frozen Options".
Disclaimer: We received complimentary books in order to complete the book review. No other compensation was received.