While we were in Las Vegas with the grandparents, they insisted the kids needed to see this cute little ranch – Bonnie Springs Ranch's Old Nevada Town, a replica of an authentic 1880's mining town. This quaint little town originally opened in 1958, takes you back to the old west with shows, shops, snacks, live performances and gunfights in the streets and more.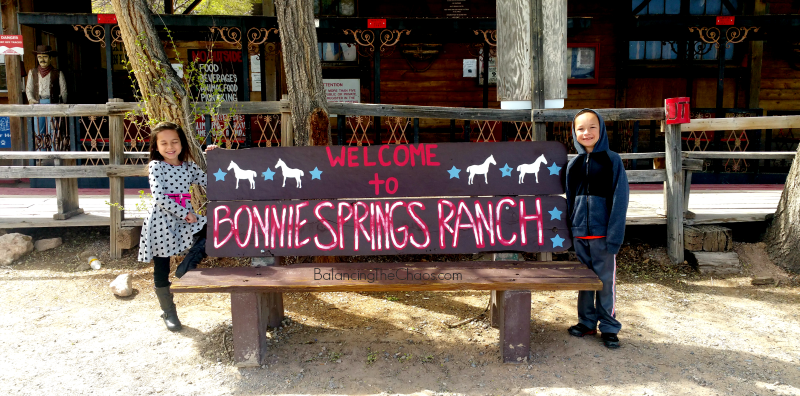 Since my Mom and Step-Dad are Vegas locals, they have been exploring new areas of the city for a few years. I had heard about Bonnie Springs for quite some time, but we've never had enough time during our visits to squeeze it in. Luckily Spring Break made for the perfect opportunity to plan a day at Bonnie Springs Ranch.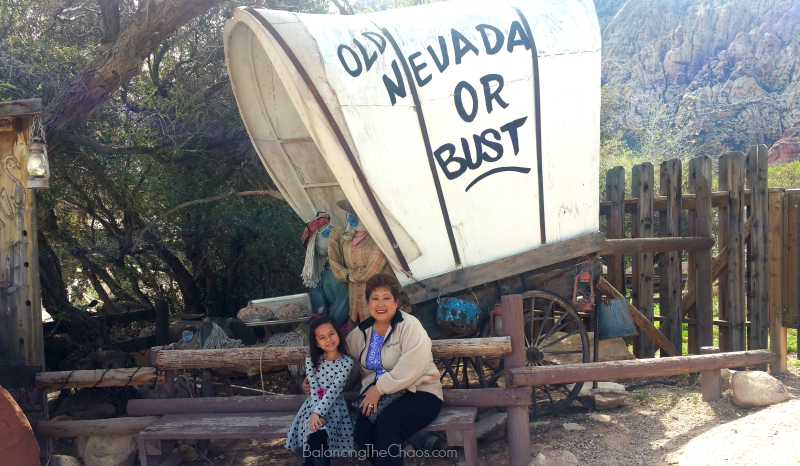 Tip: Make sure you check their scheduled hours. Old Nevada is fully operational Wednesday through Sunday all year long. Dark on Monday and Tuesday. Of course we visited on a Monday – so we toured the facility on our own.

Bonnie Springs Ranch is fun for the whole family. The kids will LOVE the animals. Peacocks wander through the ranch on their own. You're sure to catch them cleaning their feathers or in deep conversation with the chickens. Check out the bull named Houdini, the long horned steer or the red ear slider turtles that sun bathe in the pond or the horses and donkeys grazing in the field. There is also a petting zoo with a number of various animals in which the price of admission is included in the Ranch entrance fee.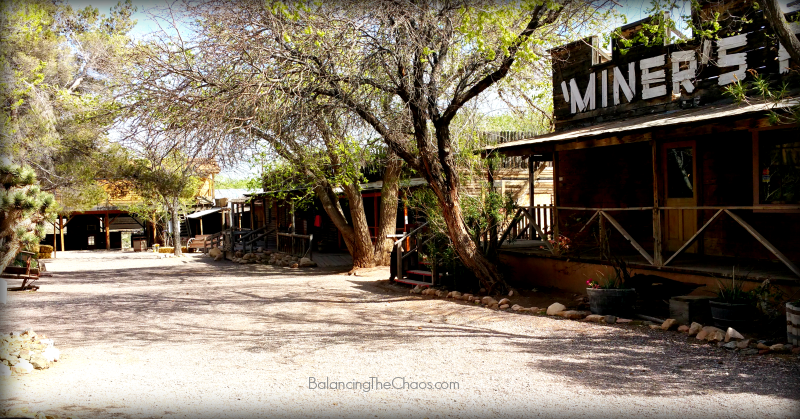 The kids can also enjoy pony rides, rock climbing and a train ride on the days the ranch is open (Wednesday through Sunday). For the young and the young at heart, there is a shooting range, a store, restaurant with pretty great food from what I can see from the reviews on line and all kinds of entertainment and re-enactments.
What we loved most – the view! What an amazing picturesque background – the red rock mountain range. Also keep an eye out for the wild burros that are roaming the open plains on the drive in.
16395 Bonnie Springs Rd, Las Vegas, NV 89161
Cost is $10.00 per person 12 years old and up and $7.00 per person under 12 years old.
Cost includes access to petting zoo.
Call 702-875-4191 for current hours of operation.
For more information, connect via social media: Facebook or Twitter