With Easter right around the corner, it's time to start thinking about those adorable annual Easter Bunny photo shoots. Have you picked out what your son's wardrobe? Future Trillionaire's kids clothing line is the perfect fit to having your kid looking dapper in no time! With coordinating outfits focusing on shirts, ties and bowties, they have taken the guesswork out of looking like a trillion bucks.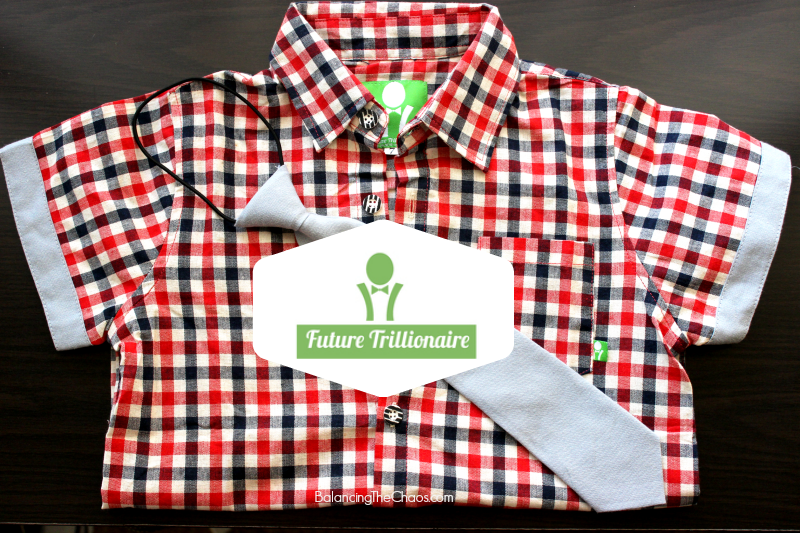 My little guy had a hero report he had to present to his 2nd grade class. Since he selected Wilbur Wright, I was on the hunt for the perfect costume for his presentation since they were required to dress up like their hero. I had been on the hunt for the perfect outfit to properly represent Wilbur Wright when I received an email about Future Trillionaire – their clothing line was exactly what I was looking for – AND the perfect attire for some adorable Spring Photos!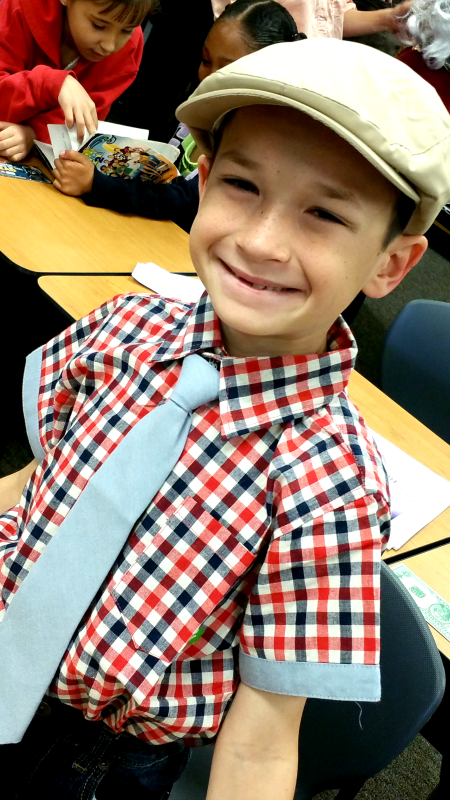 There are so many styles to choose from, featuring:
Colorful, fashionable shirts
100% Cotton/Chambray blends
Matching ties and bowties
Adjustable neckband on bowties to fit most sizes
Custom buttons
Available in sizes 2-8
Most sets $39 or less
What I love about the neck tie is that it has an elastic band around the back. This makes getting dressed a snap and gives your handsome devil the chance to do it on his own.
Get your Future Trillionaire matching set now, just in time for your Spring family photos. They also ship to most destinations around world and offers FREE shipping anywhere in the U.S.!
About Future Trillionaire:
The founder of Future Trillionaire is obsessed with dressing his son in cute shirts and matching them up with ties and bowties. He found it difficult to find ties and bowties that matched the shirts exactly. Many times the colors would be a close match but not quite exact. And just like that the idea was born. The concept was simple…a clothing brand for kids that focuses on shirts with matching ties and bowties. Most of the shirts have trims on them in the exact fabrics used for the ties and bowties. All shirts have custom buttons for a little extra detail.