I was compensated for this review of Papa Murphy's, their new online ordering system and their take and bake pizzas. All opinions and statements remain 100% my own. #LoveAt425 #Ad
We have recently discovered the art of Papa Murphy's, a pizza store that offers fresh made pizza for you to take home and bake when you're ready. After subbing during the day, and a night of baseball practice, dance class and other activities, we decided to order an amazing stuffed crust pizza, in advance with their recently remodeled website. Sometimes mom just needs a little help with dinner, right?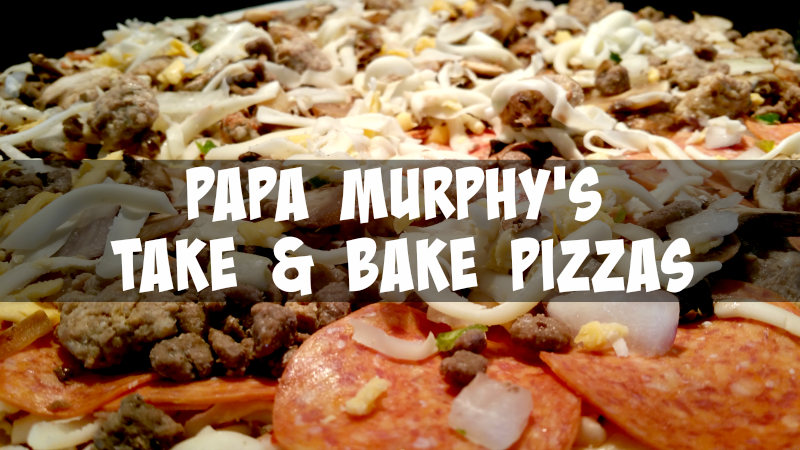 Since I had a limited time to plan anything for dinner. I jumped on Papa Murphy's remodeled website and place my order. They offer a variety of pizza crusts, including pan pizza, gluten free, thin, original, and stuffed, which was what we selected for the evening. I loved that I could add or subtract anything I wanted on the pizza quick and easy with the click of a mouse.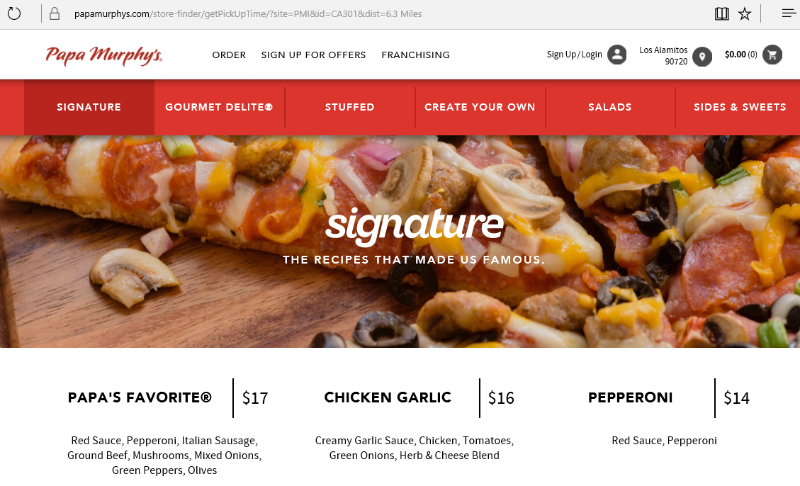 They have a great variety of options to choose from to add to any type of pizza. Check out all of the meat options.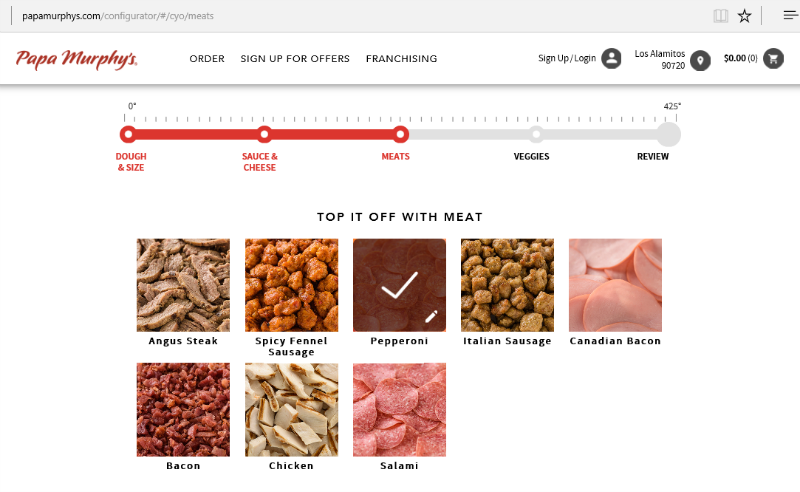 Once I selected my meats, veggies, and more, I selected the time I wanted to pick up my personalized gourmet pizza. This was key for my evening as I could place the order at any time during my hectic day for a specified pickup time.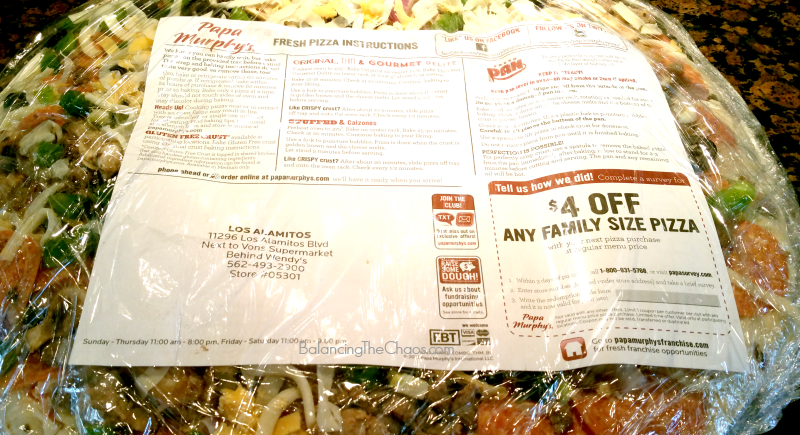 So I picked up the pizzas, they looked delicious. When I arrived, my order was assembled and waiting for me. My pizza was already on a cooking sheet with directions and ready to drop right in the oven. On the way home, I called my husband and asked him to turn on the oven to get it warm and ready to go as soon as we got home.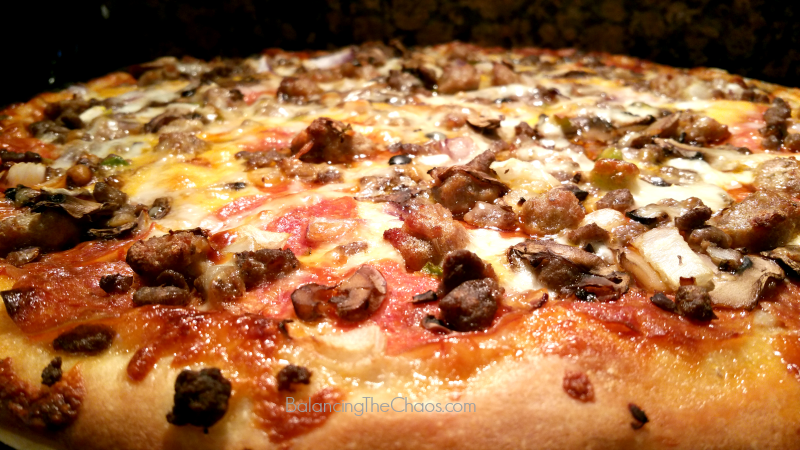 About 15 minutes later, we had delicious fresh pizza ready to serve. Dinner was quick and easy, and the kids loved the pizza – they are our toughest critic! Since they were such great eaters, I had also ordered a Cinnamon Wheel for dessert, and popped it in the oven when we were ready for it. Check out this amazing dessert: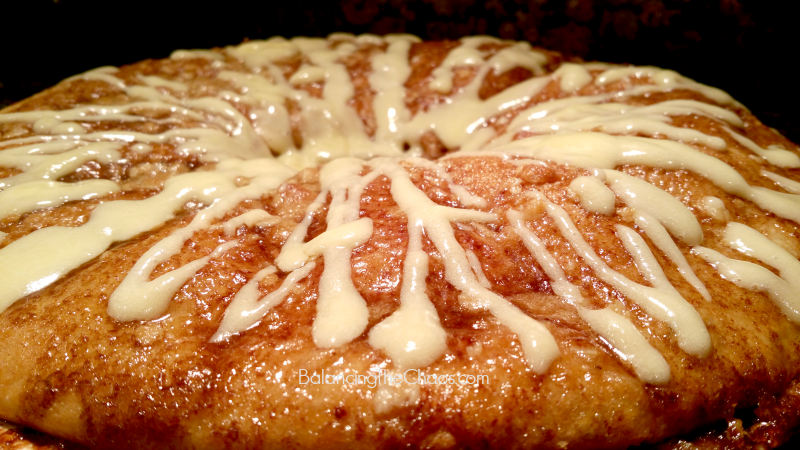 Planning a get together or a quick dinner for a busy evening, I'd totally recommend Papa Murphy's take and bake pizzas. Take the stress out of your busy day by planning an easy dinner!
To find a Papa Murphy's location nearest you, visit Papa Murphy's website, or connect via social media: Facebook, Twitter and Instagram.