You're invited to the 20th Annual Pumpkin festival at the Kidspace Children's Museum, October 18-19, 2014.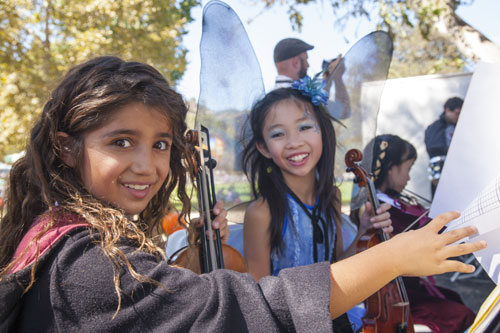 This year the Pumpkin Festival will take place in Brookside Park, directly in front of Kidspace Children's Museum. Festival hours are from 9:30 a.m. to 5:00 p.m. on Saturday and Sunday. Festival admission is free and the community is invited.
The public is invited to participate in:
Live musical performances
Selected crafts
Photo opportunities
A pumpkin patch
Tickets are available for purchase to enjoy the bouncers, pony rides, carnival type games, food, as well as many other attractions. Children can make fall crafts, have their faces painted, and select a pumpkin from our pumpkin patch. Additionally, there will be a petting zoo, and parents will love the great prices at the used costume and book sale!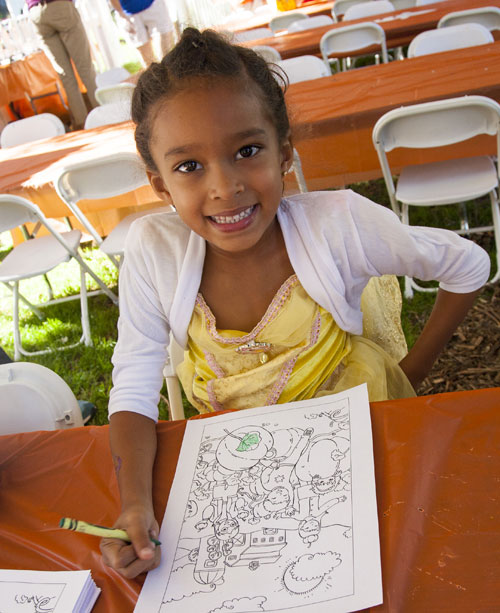 The Pumpkin Festival is organized by the Museum's volunteer support group, Circle of Friends, and offers even the youngest child a fun and safe way to celebrate the fall season. The spirit of inclusivity and outreach is a major part of the Pumpkin Festival. Thanks to the generous support of Kidspace donors, more than 450 scholarship children from family-focused charities will be given tickets to enjoy the entire event for free.
The proceeds from this event support Kidspace Children's Museum, which provides creative environments that inspire learning through self-directed, interactive experiences and play in the arts, sciences, and humanities, to enrich children, families, and the community.
Pumpkin Festival Co-Chairs, Allison Dalbeck and Becky Walley, are very excited about this year's event. "The Pumpkin Festival is a long-standing tradition for families in the community to enjoy festive games, Halloween crafts and delicious treats, all while helping to raise funds to support Kidspace Children's Museum," said Walley, "My entire family looks forward to the festival each year."
About Kidspace:
In 1979 Kidspace Children's Museum was established as a hands-on, participatory children's museum, dedicated to enriching the lives of children. 35 years later, Kidspace has grown to be an industry leader in the field of informal, free-choice education and continues to seek out new ways to bring children and families together to learn and play.
Located on nearly three and a half acres in Pasadena, California, Kidspace Children's Museum has more than 40 hands-on exhibits, in addition to its outdoor spaces, programs, and activities that are designed to encourage a child's growth and development through exploration of the environment, investigation in science, and artistic expression. Kidspace is located at 480 N. Arroyo Blvd., in Brookside Park, Pasadena, California, adjacent to the Rose Bowl Stadium. Free parking is available in Rose Bowl Parking Lot I. Kidspace is open Tuesday through Friday from 9:30 a.m. to 5:00 p.m., Saturday and Sunday from 10:00 a.m. to 5:00 p.m. (Kidspace is open seven days a week between Memorial and Labor Days). Admission for all adults and children one year and older is $11.00. Children under one year and members are free.
Kidspace Children's Museum is a non-profit 501(c)(3) organization that exists to enrich the lives of children. For more information about exhibits, events, and other activities, please visit: www.kidspacemuseum.org or on Facebook at: www.facebook.com/kidspacechildrensmuseum.