With the kids going back to school this week, I was a little thrown off. It's crazy that school is starting in August this year rather than September, making us behind on all of our back to school shopping. We were recently invited to check out local WSS, to find out the latest and greatest in shoe styles for the family, especially the kiddos for back to school.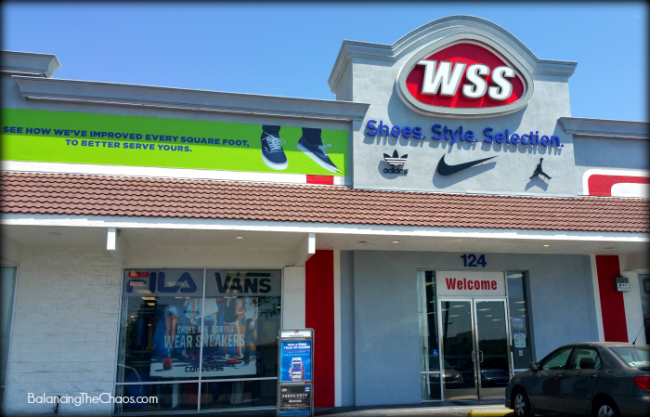 To celebrate the first day of school, I picked up the kiddos from their classes at the end of the school day and we headed directly over to our local WSS since the kids were in need of some serious shoe replacement. When we walked in, the kids were immediately excited about the selection and headed off to find their section. At WSS, they have all of the latest in shoe fashion for the kids, including licensed characters shoes in toddler and kids sizes.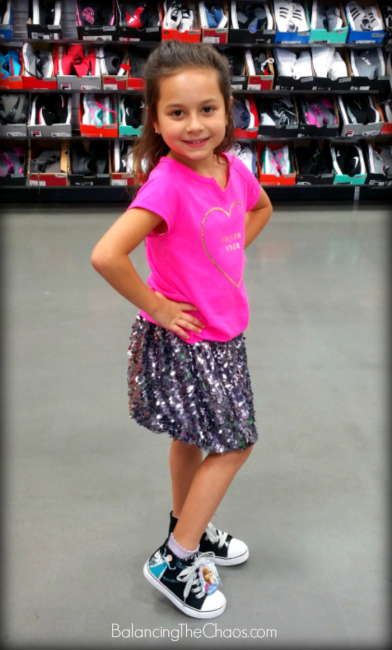 My darling daughter immediately found a few of her favorite styles. I was hoping to be able to pick up a pair of nice boots for her to wear this fall with her skirts, dresses and jeans. We found an adorable pair of black boots where the top folded down for a stylish look. Next, she discovered ELSA! These adorable canvas high-tops are adorned with Queen Elsa on both sides. And like that, she was done in 15 minutes! The fastest shoe shopping trip with her EVER.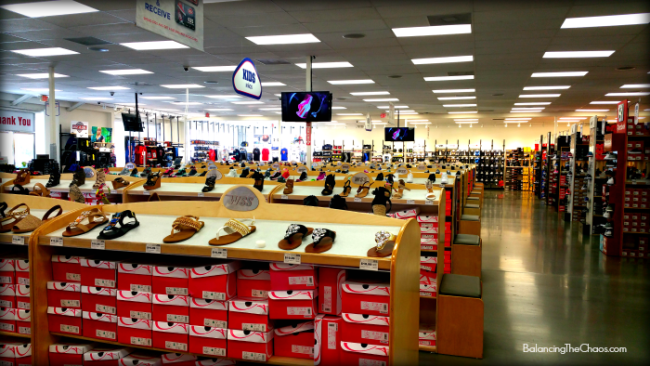 For my handsome boy, it took a little longer. WSS has quite a selection for the entire family. I started off in the toddler section because he's been wearing size 10 (yes, tiny feet) only to realize he is finally in an 11-12. He wandered through the next 3 aisles to discover his favorite brand – Sketchers.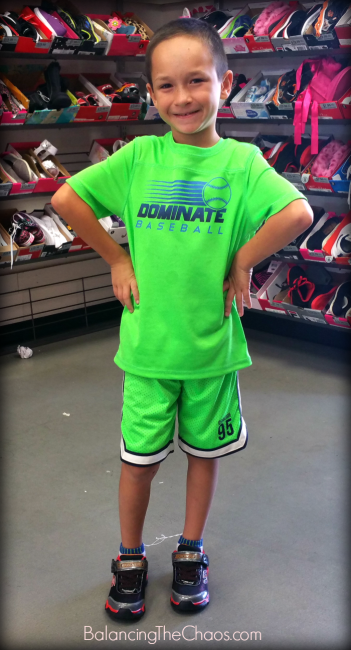 They had approximately 3 different styles of sketcher shoes that have the velcro strap, a necessity since he still needs a little practice with tying. The velcro straps make it easier for him and his teachers who won't have to spend every day re-tying his shoes. After he picked out his favorites, we discovered the clearance section where there are shoes that have been discontinued and available at up to 60% off. Then we were searching again for his next favorite pair.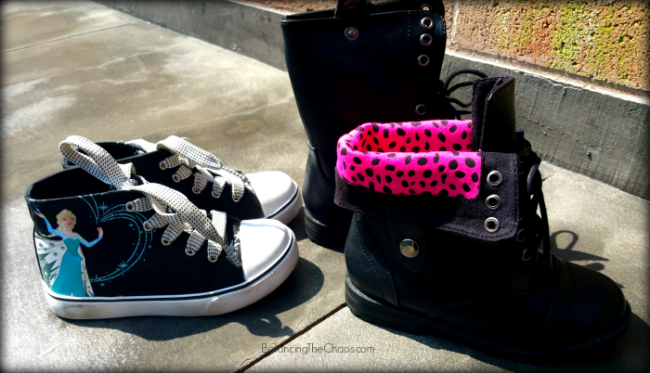 The final verdict, the kids both selected two pair of closed toe shoes for school and mom was super happy because she was able to save! Be sure to keep an eye on their website for deals and steals. I was able to get 25% off spending $99 with their back to school special.
Upcoming special event at WSS locations:
There is still time to stock up for school AND get Back To School "Fresh Cuts". Visit any of the local WSS locations for FREE haircuts for kids from 12pm – 7pm.
August 29th: WSS Store #65 – 2541 E. Anaheim Street, Long Beach
August 29th: WSS Store #68 – 3000 W. Century Blvd., Inglewood
August 30th: WSS Store #67 – 1422 E. 1st Street, Santa Ana
September 5th: WSS Store 22 – 460 Mission Blvd., San Fernando