This shop has been compensated by Collective Bias, Inc. and its advertiser. All opinions are mine alone. #QuakerTime #CollectiveBias
I can't believe summer is already over. Now it's time to get back into our busy routine of getting up early, heading out to school, homework, a quick snack, a sports activity, dinner then bed; only to start it all over again the next morning. Thankfully we are able to select options that are better for our family than fast food with Quaker.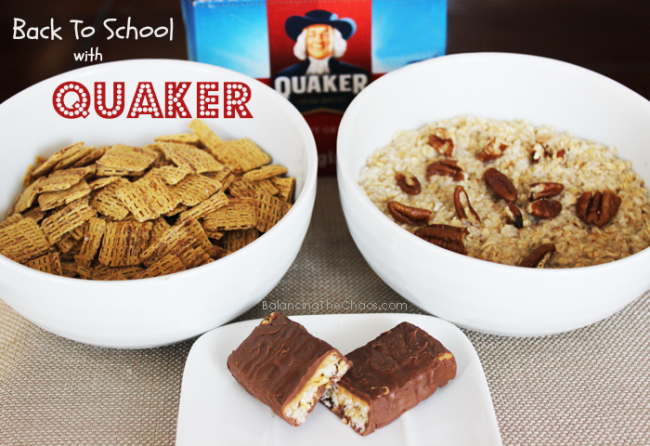 My alarm clock wakes me up at a lovely 5:30am because she needs to head outside to do her business. Yes, my darling lab is the first one to awaken to start the day. While she's out, I start the coffee and head on over to the pantry to get breakfast for the family. Planning ahead, I had already stopped at our local Walmart and stocked up on a few of my favorite Quaker breakfast and snack items over the weekend.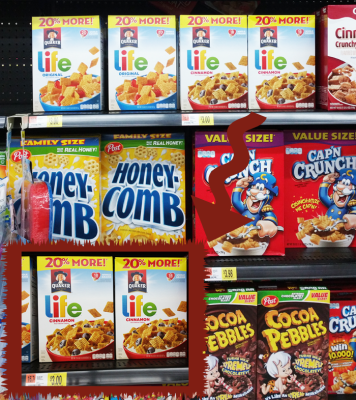 I love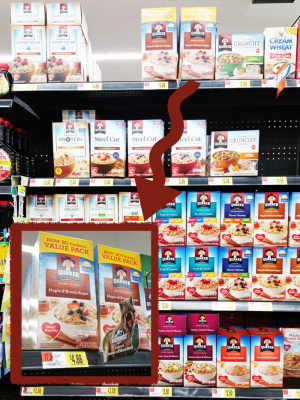 getting a deal, and right now, Walmart and Quaker are offering our favorite items in a value pack with 20% more. It's the perfect time to stock up on back to school treats! We also grabbed a few extra flavors of instant oatmeal since are so many different flavors to choose from.
I've battled back and forth with the decision of rushing to get ready before the kids get up; or sit for a few minutes and enjoy a little bit of silence with my own breakfast with my beloved pup at my side. Today, I elected to relish in the last few minutes of peace and quiet before the chaos ensues with my original Quaker Instant Oatmeal, a few tasty pecans for a little crunch and a cup of coffee.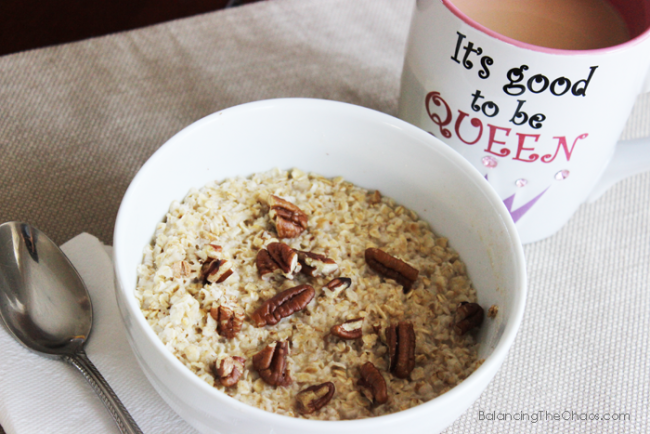 After breakfast with my fur baby, it was time to get up the rest of the family. The hubster typically gets himself something for breakfast while I throw together a quick lunch for him. However the kids need a little nudging. I get their cereals ready so they can start eating right after they are dressed. They also enjoy one of my childhood favorites, Life Cereal. With a glass of milk, its the perfect start to the day.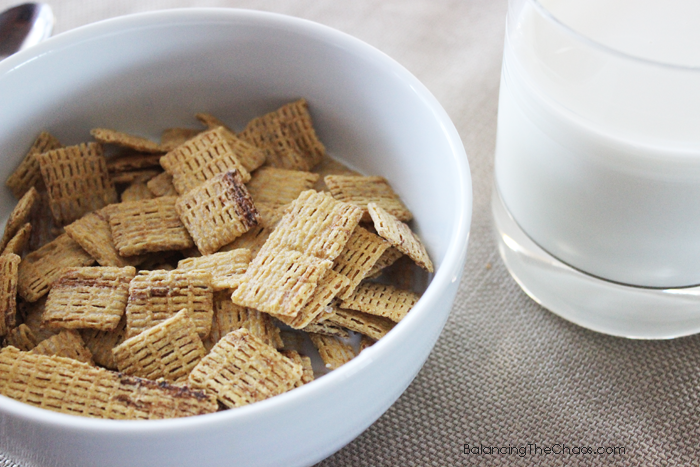 We all pile into the car and drop them off at school. Most of the time, I'm so busy running errands, helping out at school, fulfilling PTA duties or prepping for dinner, that I forget to grab something to eat. Luckily my Quaker Instant Oatmeal sustains me through most of the day.
Then it's pick up time. I crawl through the pick up line to gather my kiddos, trying to be patient as the cars in front of me slowly inch towards the awaiting eager faces of kids ready to go home. Once we're loaded and on our way home, I go through my mental checklist with the kiddos of the afternoons events and that homework must be completed before they even think to do anything else. Its amazing how fast this homework hour of the day just flies by!
Back into the car we go for soccer practice and dance class. Thinking ahead, I had already packed up equipment bags, loaded up water and a snack to hold the kids over for dinner. Have you tried the Quaker Chewy Dips Peanut Butter Bars? They are awesome! A little bit of sweet and salty, I even grabbed one for myself since I missed lunch.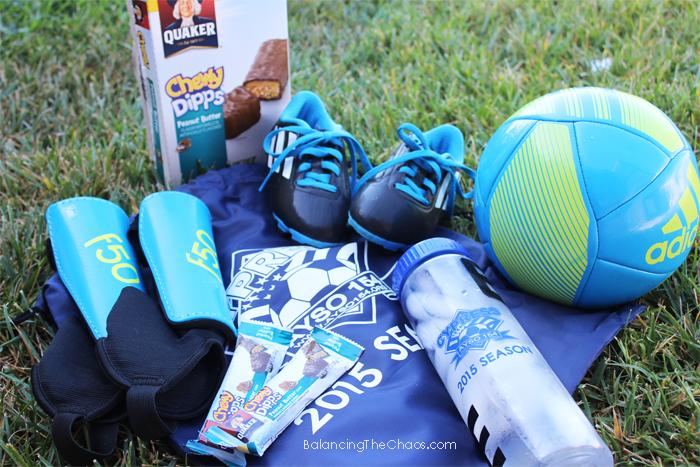 Drop off one kid at soccer practice, chat with the coach for a few minutes before I'm off to dance class to drop off the other kid. Thank my lucky stars that their activities are 30 minutes apart and are on the same corner by school or I'd really be in trouble. When everyone is finished, we head home to have dinner. It's Tuesday, so we're in for our traditional taco Tuesday night. Glad it's a quick and easy meal because we need to get everyone cleaned up and into bed to be ready to do it all again in the morning.
There are a few tips and tricks that get us through our hectic back to school days:
Plan – plan ahead with quick and easy meals when you know it's going to be a crazy day. By having Quaker breakfasts and chewy snack bars on hand, it saves us from running through the drive through and grabbing fast food that isn't so good for us. Please share how Quaker helps you navigate through your crazy busy day.
Be Prepared – the night before I make sure all gear needed for the following day is ready and by the door. We're usually running late or in a pinch, this ensures that we don't forget anything.
Be Flexible – there are times when it just doesn't go the way I had planned; reroute and move forward.
Me Time – I make sure to get some down time, whether it's a quiet breakfast/coffee, or a moment to myself after everyone goes to sleep. Moms also need to recharge too.