Back in my working days, I had an amazing boss that loved making sure his employees were taken care of.  He was a District Manager for an insurance company, training new agents and creating incentives with amazing awards.  One of my fondest memories was seeing Mamma Mia! with him and the winning agents on three different occasions (London, Las Vegas and LA).  I recently found out that Mamma Mia will be at Segerstrom Center For The Arts this November, this is one I sure don't wanna miss!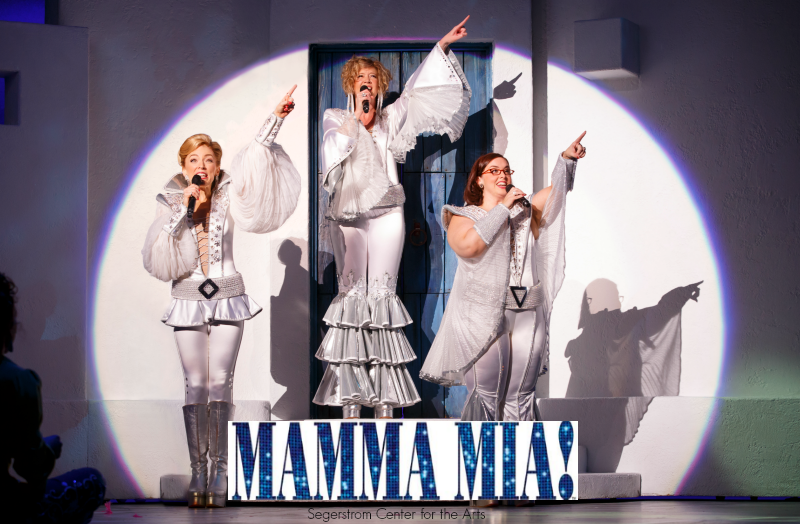 Mamma Mia! will  be returning to Segerstrom Center For The Arts, November 22 – 28, 2016.
Mamma Mia! is the smash hit musical based on the songs by ABBA that tells the story of an independent, single mother who owns a small hotel on an island in Greece.  Here daughter, Sophie, has met the man of her dreams and is about to get married.  Sophie sets out to find out the identity of her father, and invites three men from her mother's past with the intent to have her dad walk her down the isle.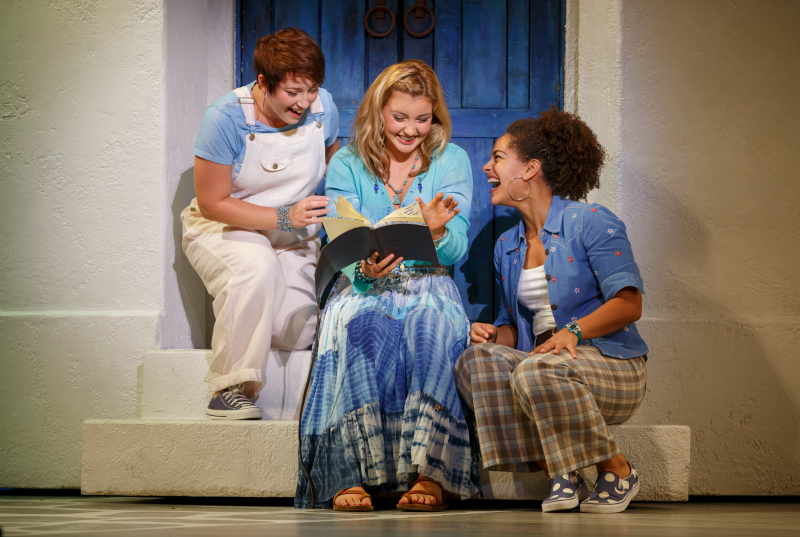 Mamma Mia! includes some "all time hits" like "Dancing Queen", "S.O.S", "Money, Money, Money", and "Take A Chance On Me"; the show will surely get you up singing and dancing all the way home!
"Seen by more than 54 million people around the world, Mamma Mia! is celebrating more than 5,000 performances on Broadway and is the tenth longest – running show in Broadway History."
Mamma Mia! makes the perfect "girls night"! I recall taking my Mother-in-law to the performance in LA because my husband refused to go.  To this day, he says, "Miss the 7th game of the World Series? Absolutely not! Only once in a life time will the Angels win it and I get to watch that moment in history with my dad" Yep, he stayed home while MIL and I saw this fabulous show.
So, here's the details on the upcoming engagement:
MAMMA MIA!
Segerstrom Center For The Arts – Segerstrom Hall
600 Town Center Drive
Costa Mesa, CA 92626
(714) 556-2787
November 22 – 27, 2016
Tuesday – Wednesday 7:30pm
Friday 1:00pm and 7:30pm
Saturday 2:00pm & 7:30pm
Sunday 1:00pm & 6:30pm
Tickets start at $25
Box Office is open daily 10:00am – 6:00pm
Segerstrom Center for the Arts is an acclaimed arts institution as well as a beautiful multi-disciplinary cultural campus. It is committed to supporting artistic excellence on all of its stages, offering unsurpassed experiences, and to engaging the entire community in new and exciting ways through the unique power of live performance and a diverse array of inspiring programs.
Previously called the Orange County Performing Arts Center, Segerstrom Center is Orange County's largest non-profit arts organization. In addition to its six performance venues, Segerstrom Center is also home to the American Ballet Theatre William J. Gillespie School, where students ages 3 – 14 are taught by acclaimed teachers utilizing the renowned ABT National Training Curriculum in studios utilized by the world's greatest dancers and choreographers.
The Center presents a broad range of programming for audiences of all ages, including international ballet and dance, national tours of top Broadway shows, intimate performances of jazz and cabaret, contemporary artists, classical music performed by renowned chamber orchestras and ensembles, family-friendly programming, free performances open to the public from outdoor movie screenings to dancing on the plaza and many other special events.