We were recently invited to a wonderful little restaurant in Brea, California that is a tribute to Michoacán cuisine. Corazon Modern Kitchen offers an eclectic menu that includes gastronomic traditions from Mexico, showcasing authentic and daring flavors, most of which, are now favorites in my household.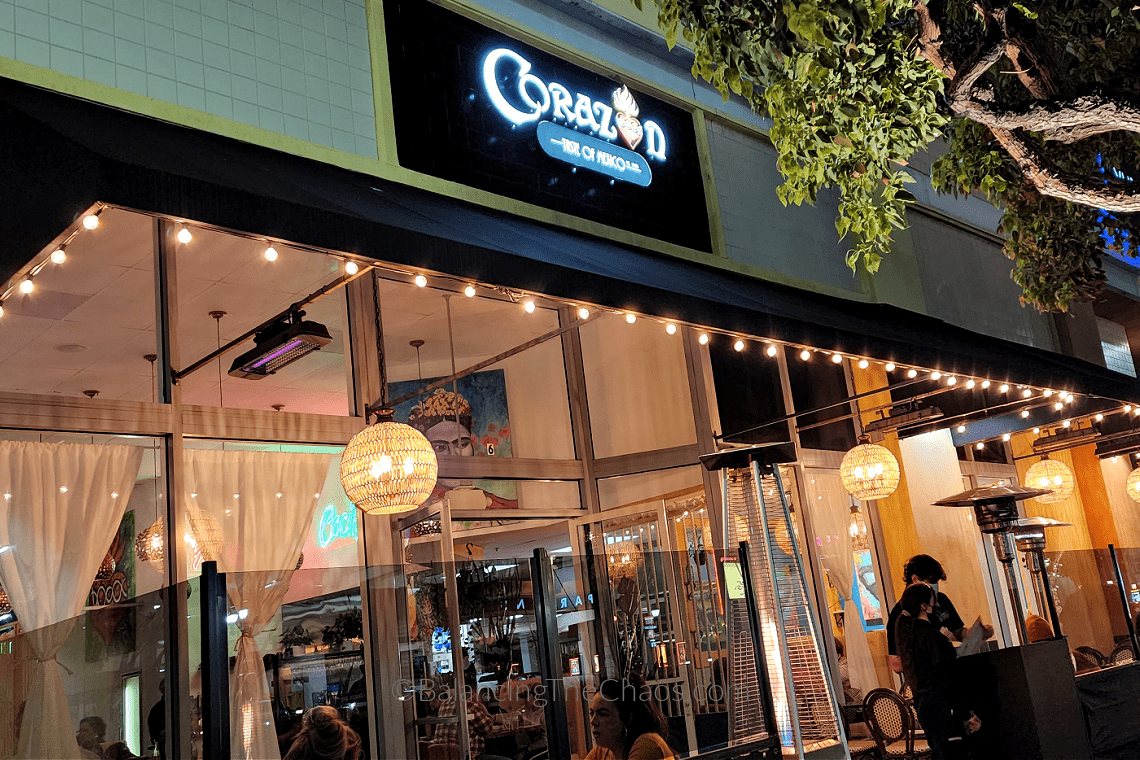 Initially established in 1985 in the Rolling Hills Estates in California, Corazon Modern Kitchen eventually expanded to the Orange County area. The Brea location recently celebrated their 1 year anniversary. Opening during the pandemic, it has become a favorite of locals with a menu that boasts a fresh, modern style of traditional Mexican cuisine.
Located in Downtown Brea, Corazon Modern Kitchen is the perfect addition to the area. Just walking distance from Edwards East 12 movie theater in the heart of the restaurant district, this restaurant is a great option for a movie and dinner date night.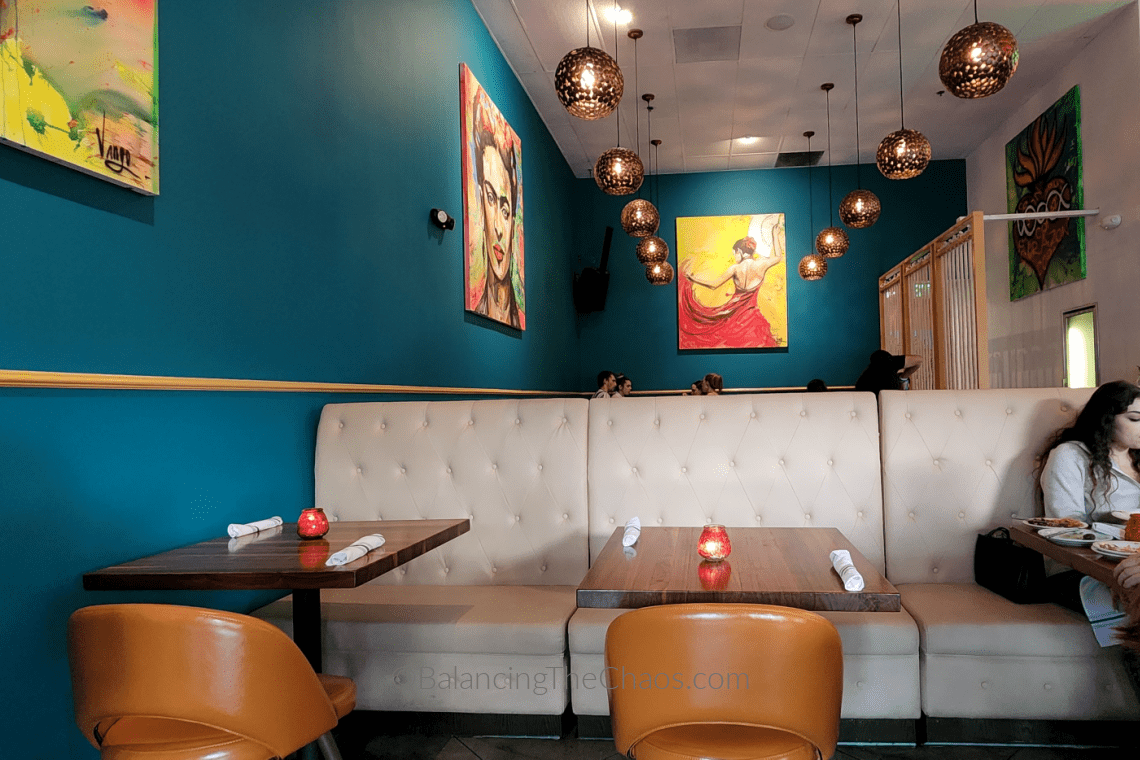 I went out with my family, one Saturday afternoon for an early dinner. As we walked up to the restaurant, I first noticed the enclosed outdoor patio area with heat lamps. As you walk through the doors, we immediately noticed the modern vibes and beautiful artwork and decor inspired by Frida Kahlo.
Greeted by their friendly staff, we were seated in the center of the restaurant. With one wall of all windows, the eatery was bright and welcoming. As we scanned the menu, they recommended several (okay, all) of their appetizers. The number one recommendation was the Tableside Aguachiles, which is basically a lobster agua chiles ceviche. I absolutely LOVED it. Delicious chunks of lobster, cilantro, avocado, green salsa, and a host of other flavors, served with small corn tortillas.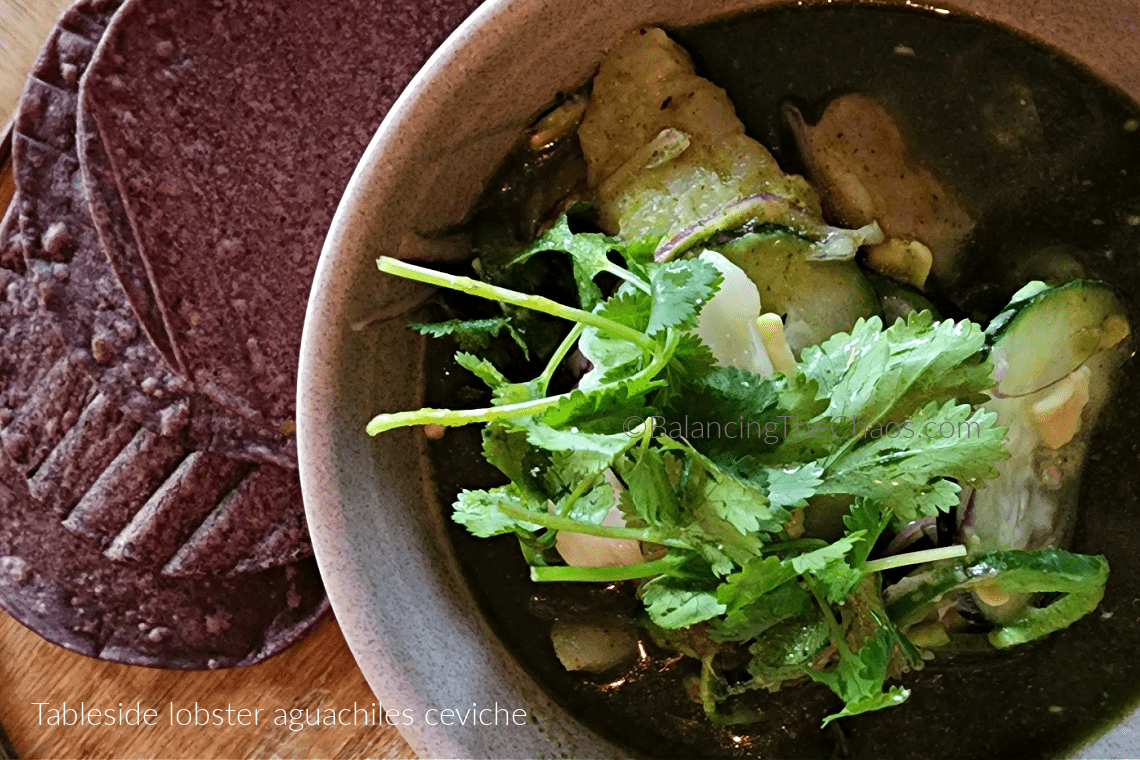 We also sampled their Queso Fundido, Guacamole, and Flautas de Pollo all of which were very tasty as well. Then it was time for our entrees. I am a huge fan of shrimp enchiladas, so their Enchiladas de Camaron. Three shrimp-filled enchiladas topped with cilantro-serrano alfredo sauce, corn mix, pineapple-serrano onion mix, cilantro, and queso fresco. Served with rice and beans.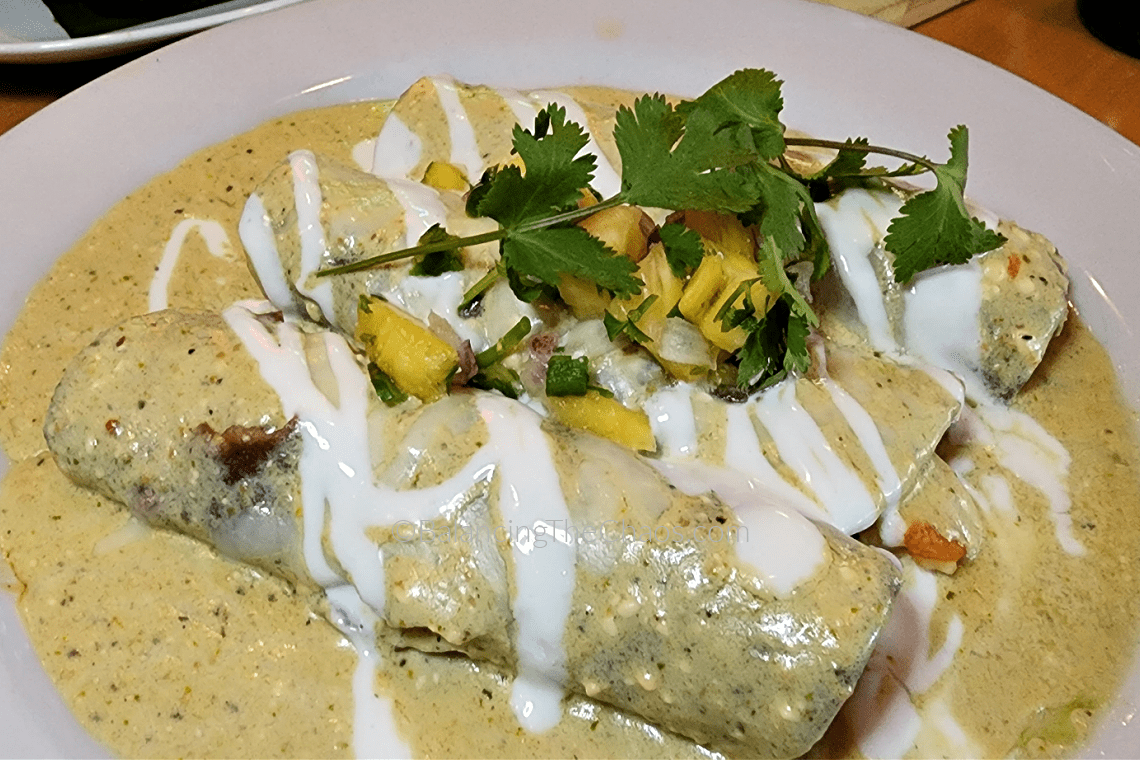 My son, the pickiest of us, ordered the sizzling fajitas. It comes with the choice of chicken, carne asada, or shrimp with sizzling bell peppers and onions and is served with rice and beans and the choice of corn or flour tortillas. He said the meat was so tender and full of flavor.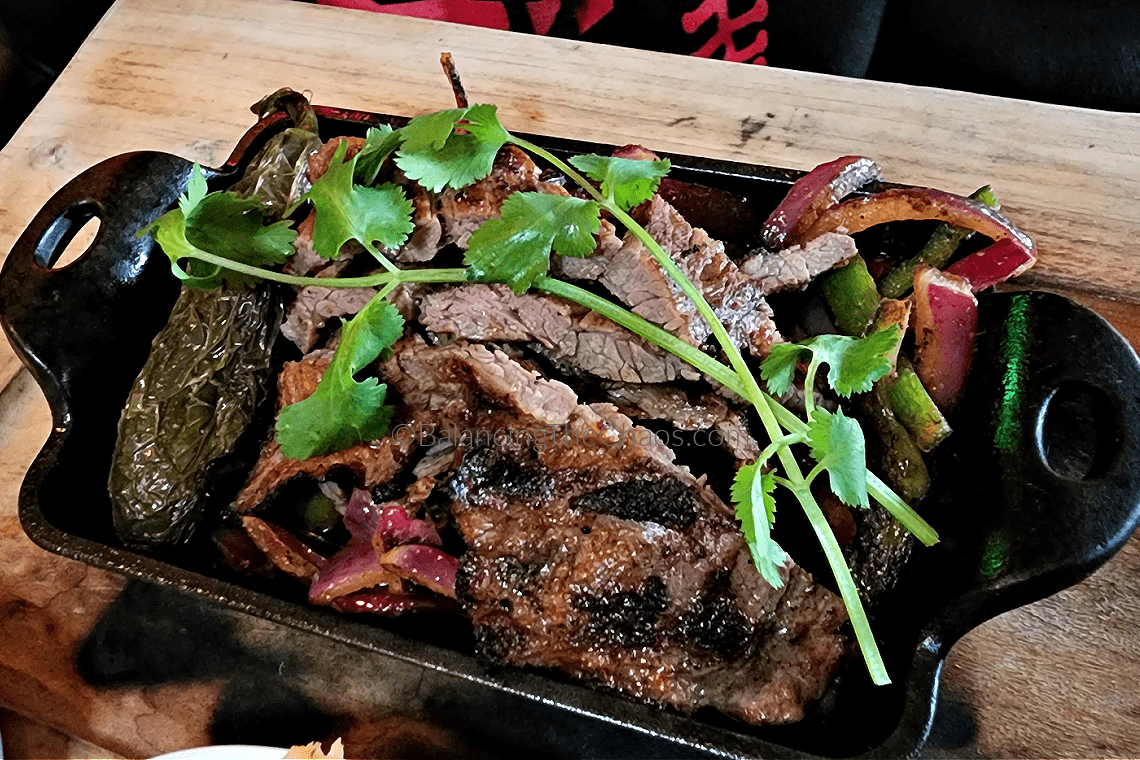 My husband decided on their Al Pastor Baby Back Ribs. They were a half rack of ancho-guajillo slow-baked baby back ribs topped with Al pastor sauce, a chipotle glaze, and a fresh pineapple cilantro mix. He claimed there were 6 ribs, melted in your mouth, tender meat. They were also served with mesquite and your choice of flour or corn tortillas.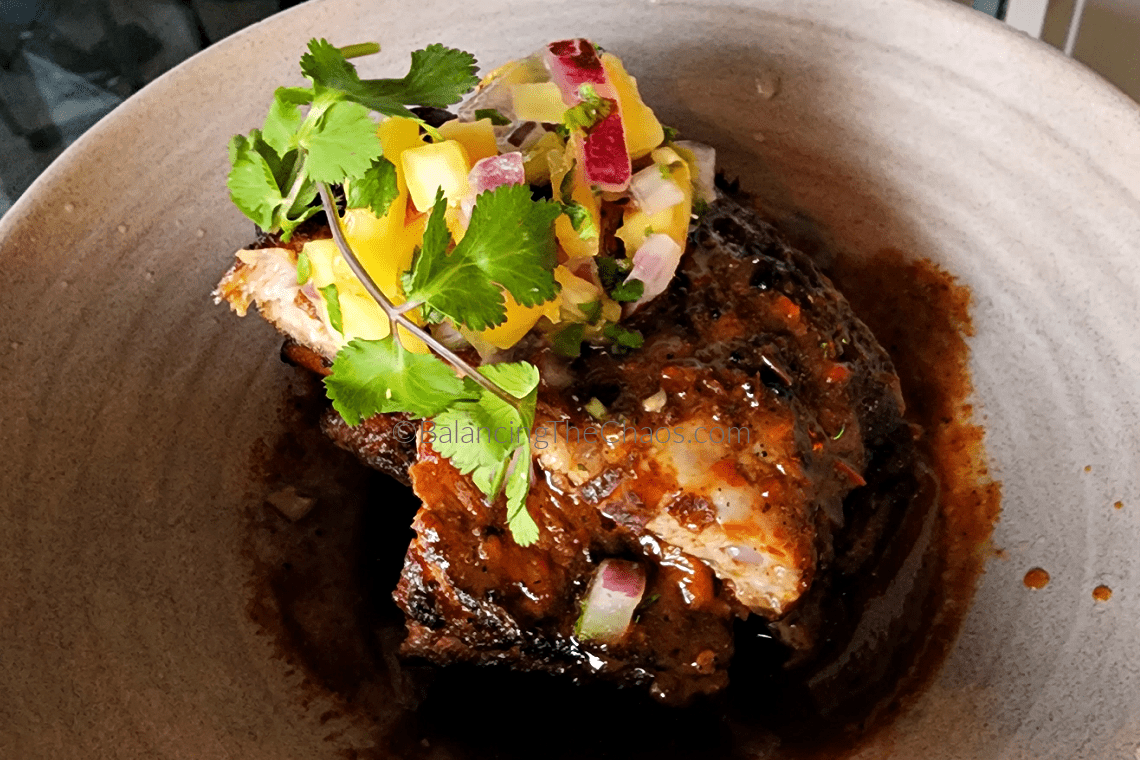 We have Daily Happenings! Mondays: $10 Sangrias Tuesday: 5 Tacos, Rice & Beans, 22 Oz Beer for $20 Wednesday: 50% Off all wine bottles from Valle de Guadalupe, B.C, Mexico Weekend Brunch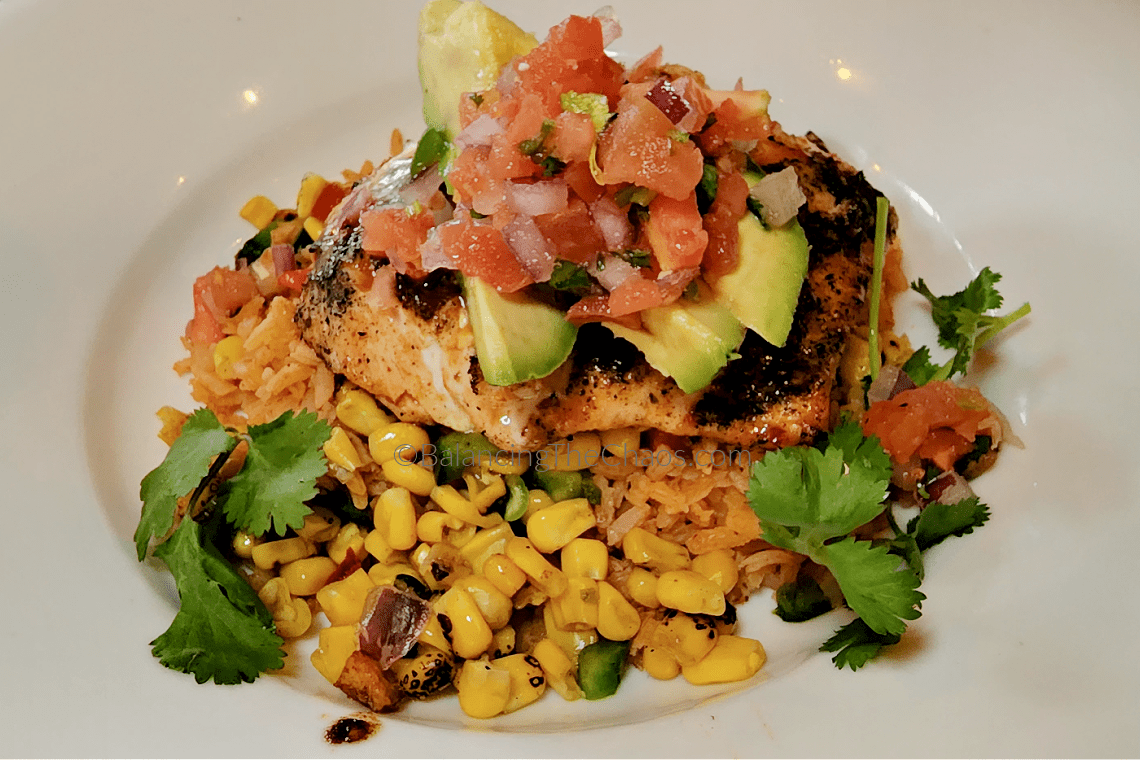 My daughter had the special grilled salmon with a honey glaze, over a bed of sautéed rice, squash, onions, and corn. Topped with avocado, and cilantro. and fresh pico de gallo. Served with a side of rice.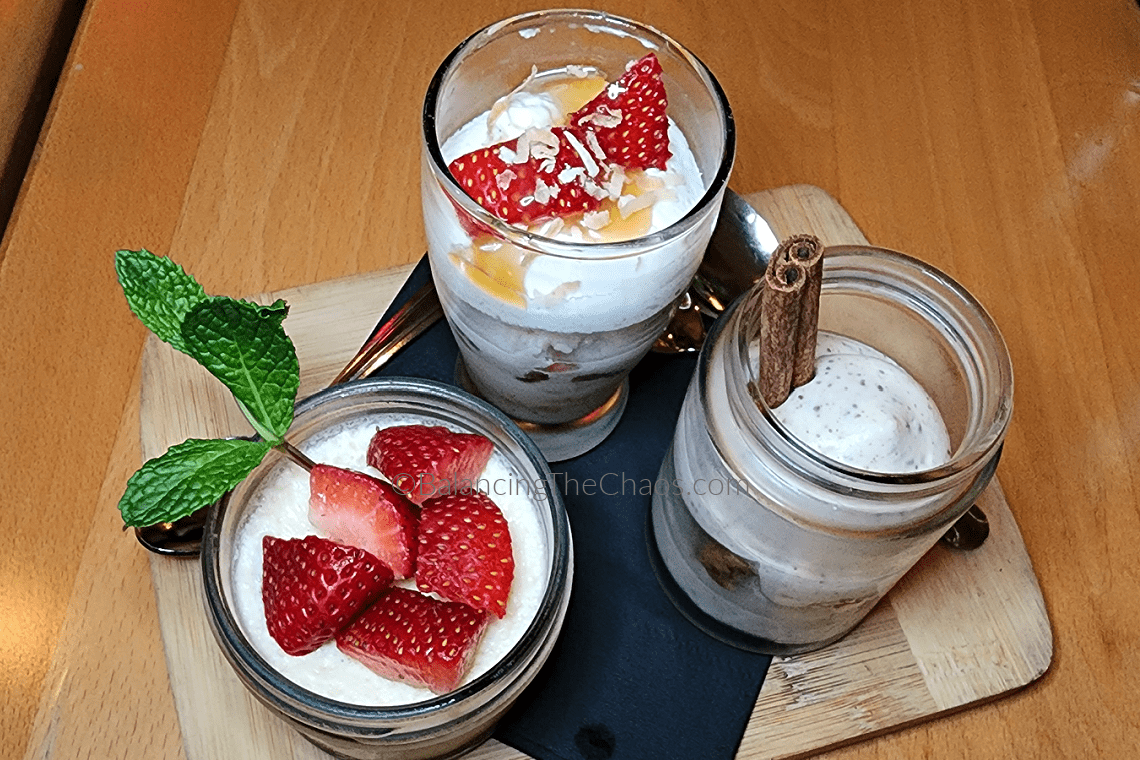 For dessert, we ended up with a trio flight that included Tres Leches Cake, New York Flan Cheesecake, and the Abuelita Tiramisu, which were amazing.
We left completely stuffed. I must say, this is a new favorite restaurant for our family, and I certainly cannot wait until our next visit. Corazon Modern Kitchen is at 120 S Brea Blvd., Ste 106 in Brea. And, I would recommend making reservations via YELP during peak hours.