Spring is here, which for me, means it's time to clean. This year, I've been super busy with sub assignments, so in honor of Earth Day and my daughter's 13th birthday (she is an Earth Day baby), I've decided to let her join in the fun of our traditional spring cleaning. Smart & Final is really one trip and that's it, making it easier on us because they have their own line of cleaning products that we really like.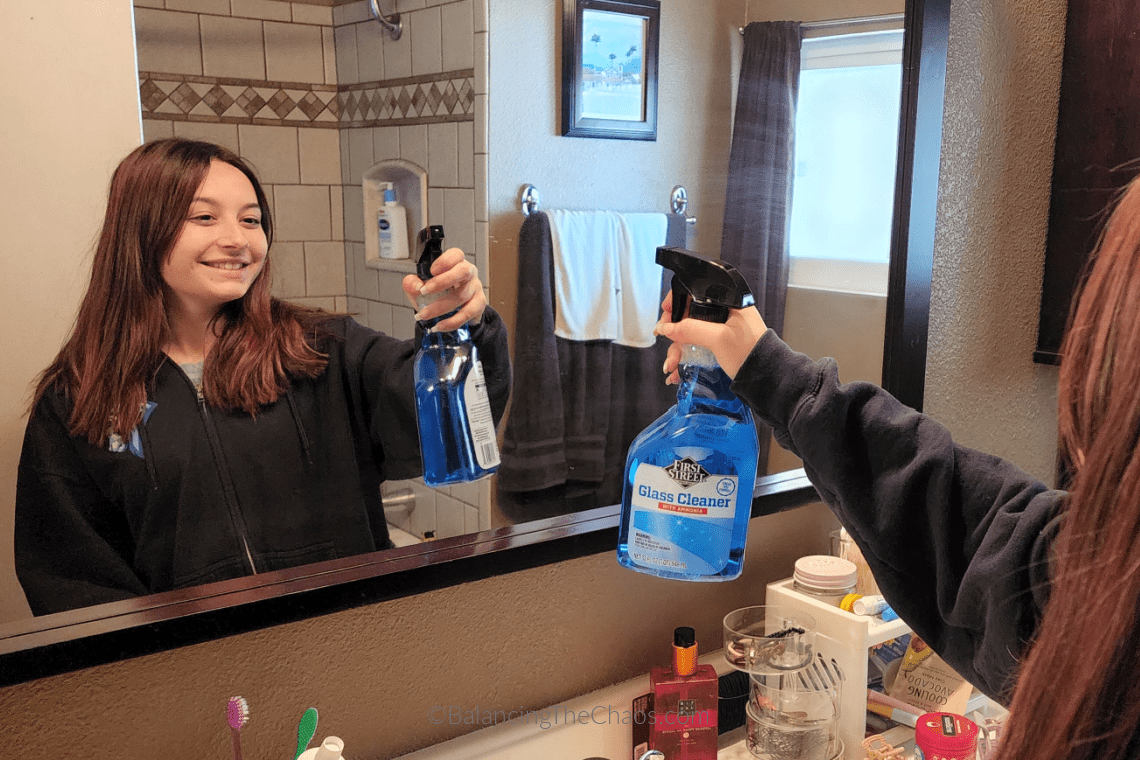 When I'm stressed, I clean. Honestly, it is a good and bad habit to have, because when the cleaning bug strikes, I expect everyone to pick up a towel and participate. Unfortunately, I have flown most cleaning frenzies on my own, but this year, I was determined to get some much-needed help!
My daughter, who turns 13 today, April 22nd, has mentioned many times, that she'd like to earn a little money on the side. Naturally, we've offered here the opportunity to do chores around the house to pick up some extra cash, but I've continued to hear complaint after complaint. She claims she specifically hates the smell of the cleaners, particularly bleach. So at her request, I let her pick out her own cleansers from Smart & Final that she would use.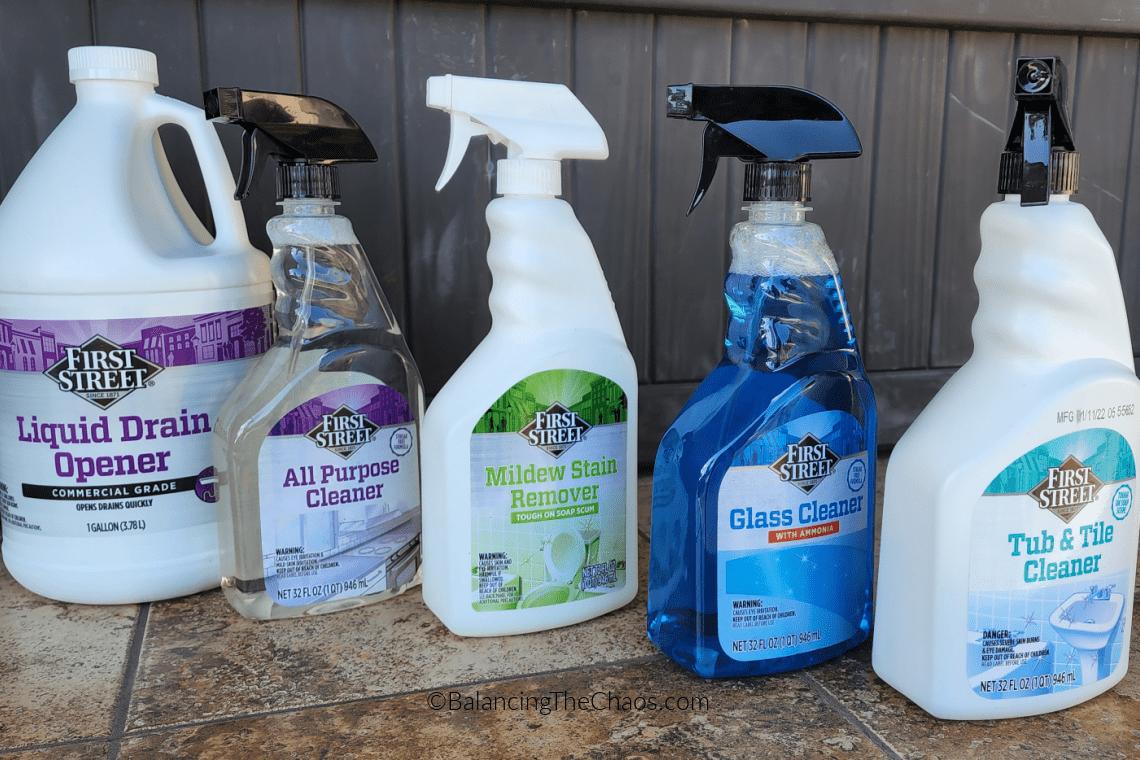 One of our absolute favorite cleansers is the First Street All-Purpose Cleaner. I use it in the kitchen and in the bathroom, on every surface. I also use it on the floor to clean up sticky spills and have occasionally used it to mop our vinyl flooring combined with water. It really is great for a number of jobs.
I was so excited when I saw First Street's Liquid Drain Opener. Two nights ago, we had a laundry drain back up, so I grabbed a gallon to try.
Back to the kid – is she really excited to partake in the household chores? Absolutely not, but when there is a dangling dollar bill, you'd better believe she'll roll up her sleeves and get in on the Spring Cleaning action. Now, my question to you is – How much are chores worth these days? This kid has quite the Starbucks addiction!
Don't forget to check out some of the awesome recipes that I've created in partnership with Smart & Final, and their Instagram stories for awesome giveaways.