Santa Claus has arrived at HGTV's Santa HQ at Los Cerritos Center. Now through December 24th, have a chance to experience the wonder of Santa's Workshop with state-of-the-art technology. With the use of any smart phone or tablet, immerse your family with a 21st century journey to the North Pole with the simple download of the Elf-Ray Vision App thanks to HGTV.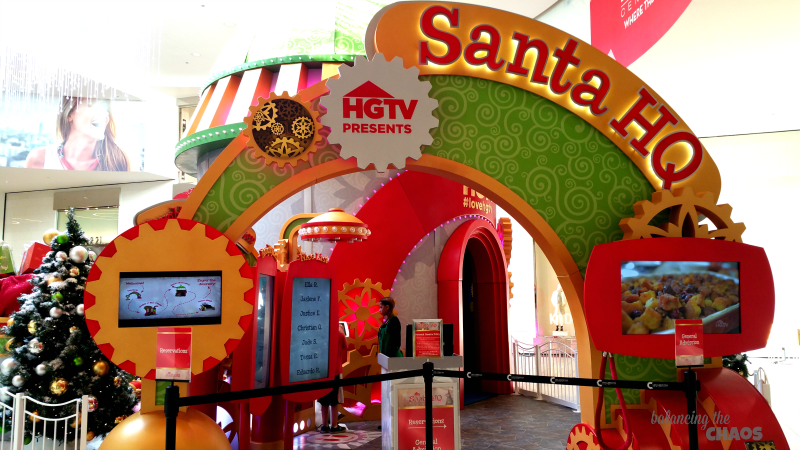 We were invited to check out HGTV's Santa HQ interactive experience where families can take their annual festive photo with Santa Claus, take an Elfie selfie to star in their own holiday video, use Elf-Ray Vision to explore Santa's Observatory, and test out the Naughty or Nice O'Meter. It's certainly great fun for the whole family.

"Santa HQ was a tremendous success for HGTV last year so we are expanding the event this year to make it even more magical for kids and their families," said Shannon Driver, senior vice president, marketing and creative services. "Holiday celebrations go hand-in-hand with home, so this is the perfect time to engage with our fans in a meaningful way."
While visiting Santa HQ, you can customize your individual experience by downloading the Elf-Ray Vision app or use a provided tablet to discover the enchanting world of Santa HQ in stunning 2D and 3D digital scenes. The app gives you a chance to open presents and see special tools and gifts in at Santa HQ.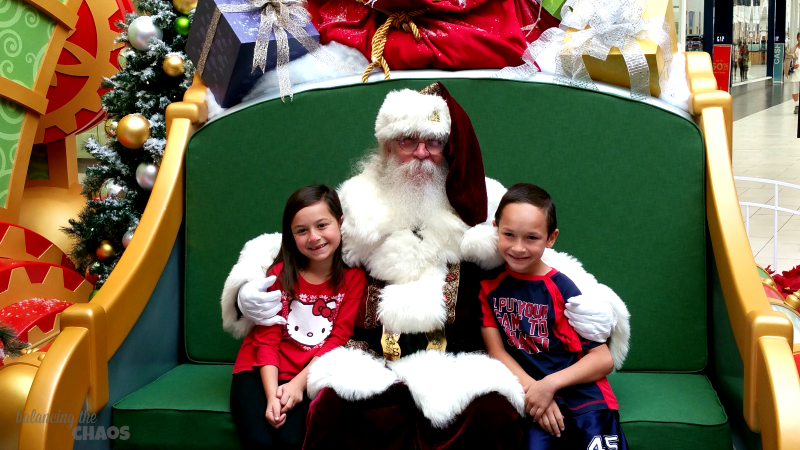 Santa HQ is open now, so it's a great time to get those special snapshots and memories with Santa now while the crowds haven't flocked to the malls. Also, make sure you download the Elf-Ray Vision app before you get to the mall so you're not fumbling with your phone inside the exhibit like I was. However, if you don't get a chance to pre-load the app, Santa's elves are on hand with workshop tablets for youngsters to see all the fun in Santa's Observatory.
Los Cerritos Center
239 Los Cerritos Center
Cerritos, CA 90703
Reservations to visit the experience can be made in advance at santa-hq.com/reservations.