For the month of October set sail aboard a replica 18th century Spanish galleon (ship), Captain Sebastian the Black's ship for a family friendly evening filled with amazing stunts, musical numbers and razor-sharp teeth that are sure to leave you and your youngsters howling for more!  In this interactive tale of love and adventure, can you join the Vampire Hunter in escaping Captain Sebastian the Black's crew of "Vampire Pirates" before becoming… their dinner?  It only takes one bite! Celebrate Halloween at the Pirates Dinner Adventure with a Halloween Spooktacular show now through October 31st.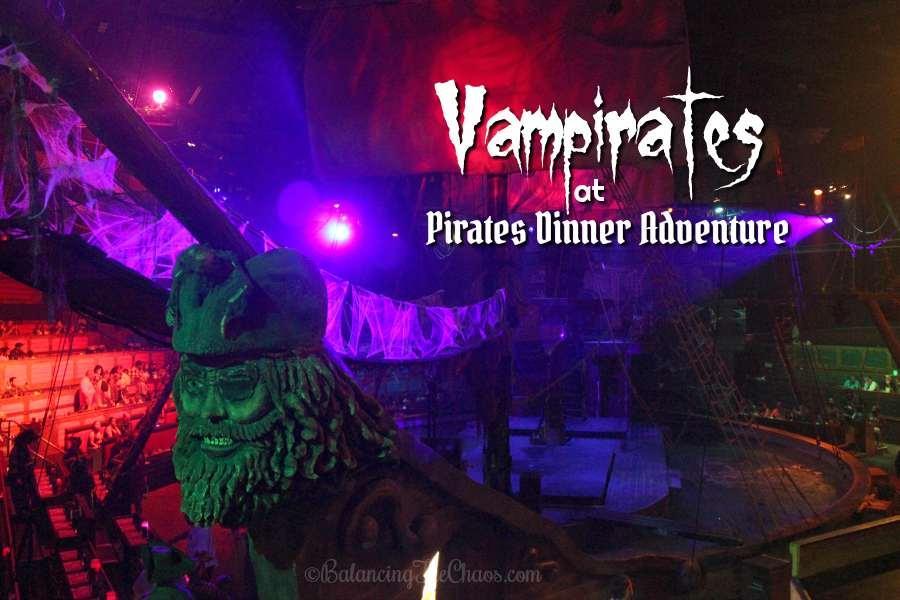 We were invited to experience the Halloween Spooktacular at Pirates Dinner Adventure in Buena Park last night and had such a great time, make plans to get there early. Approximately an hour before the show, we were invited to enter the bar area to order ourselves one of their deliciously themed cocktails, and mingle with friends, while we dined appetizers.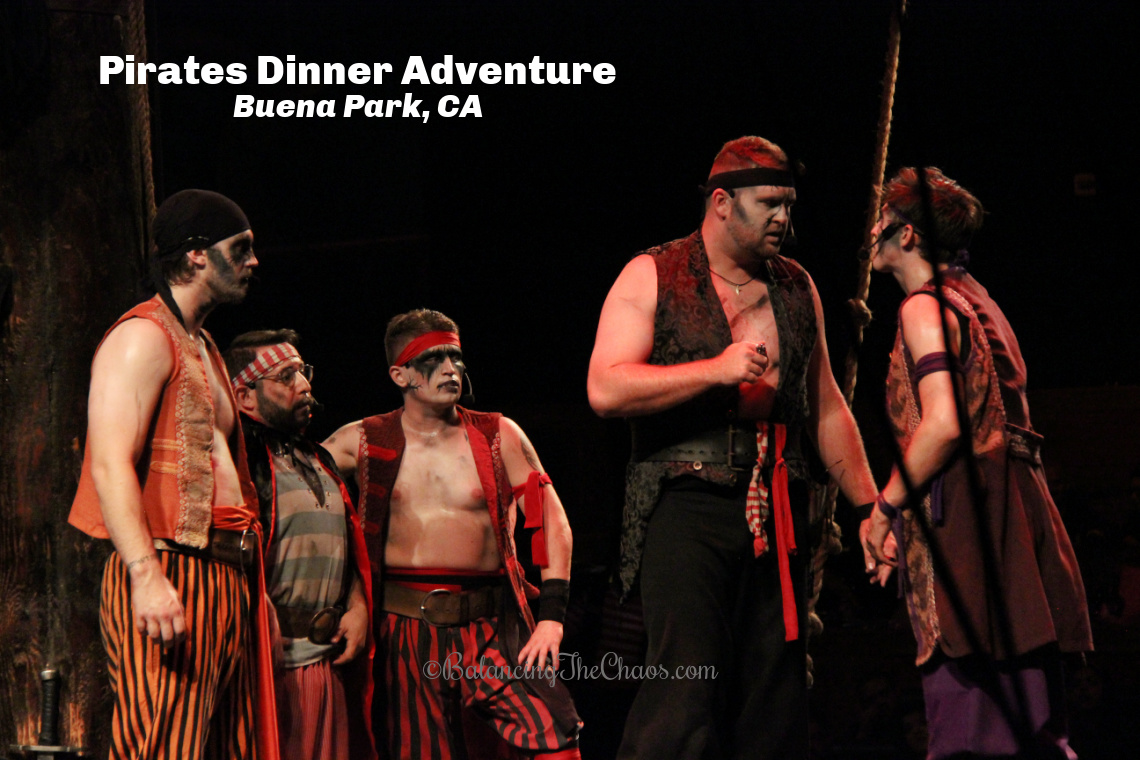 Then, about 15 minutes before the main event, your host arrives and begins the festivities. This is where the story begins of vampirates take over. Meet your vampirate as he escorts you to your table section. Once you are seated, your waiter or waitress is there to greet you and get your beverage selection and secure your entrée choice. All through the show, a delightful pirate waiter or waitress presented a hearty 4-course traditional feast with your choice of chicken or pork with vegetables and buttery mashed potatoes. There is a kid's meal available to the littles that included soup or salad, a burger slider with mac n cheese, and mashed potatoes.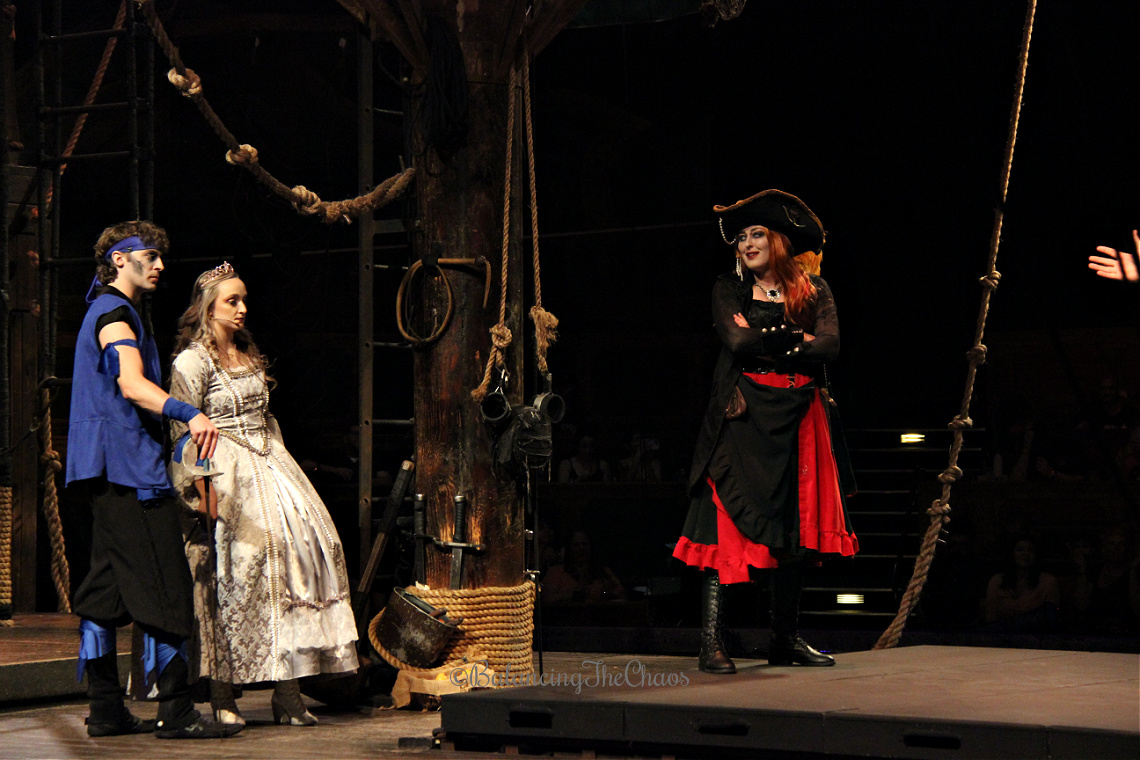 Pirates Dinner Adventure is celebrating this spooky holiday now through October 31st.  Don't miss the "Vampirates" show where the evil pirate, King Sebastian takes over the ship and kidnaps a princess and a mermaid. The best part about this family-friendly Halloween adventure was audience participation! Audience members were invited to join in on the action and competition, assisting our mascot pirate in defeating the vampirates.  Children get into the action as they are involved in story time aboard the ship.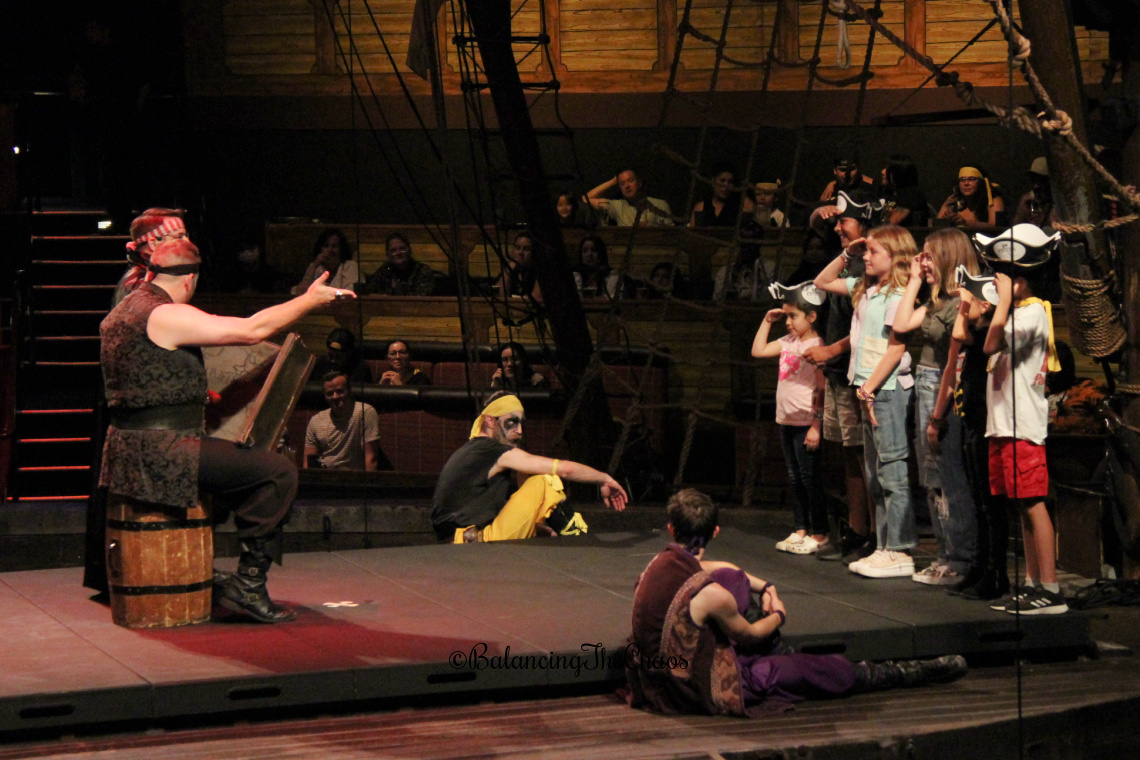 During Halloween weekend, Pirates Dinner Adventure will be offering trick-or-treating and a costume
contest at each show.
Pirates Adventure Dinner general admission includes a three-course dinner with unlimited soft drinks. Ticket prices for the Halloween special are $64.95 for adults and $36.95 for children 11 and under. Upgrades are available for purchase. Ticket information and dates are available at piratesdinneradventureca.com/. Have a swashbuckling great time!