While the weather is finally starting to cool down as we get closer to Fall I was trying to come up with a quick and easy meal that the entire family might enjoy. If you're like us, you have a few picky eaters in the bunch. This easy Macadamia Nut Crusted Tuna with Shrimp was a hit with our finicky eaters.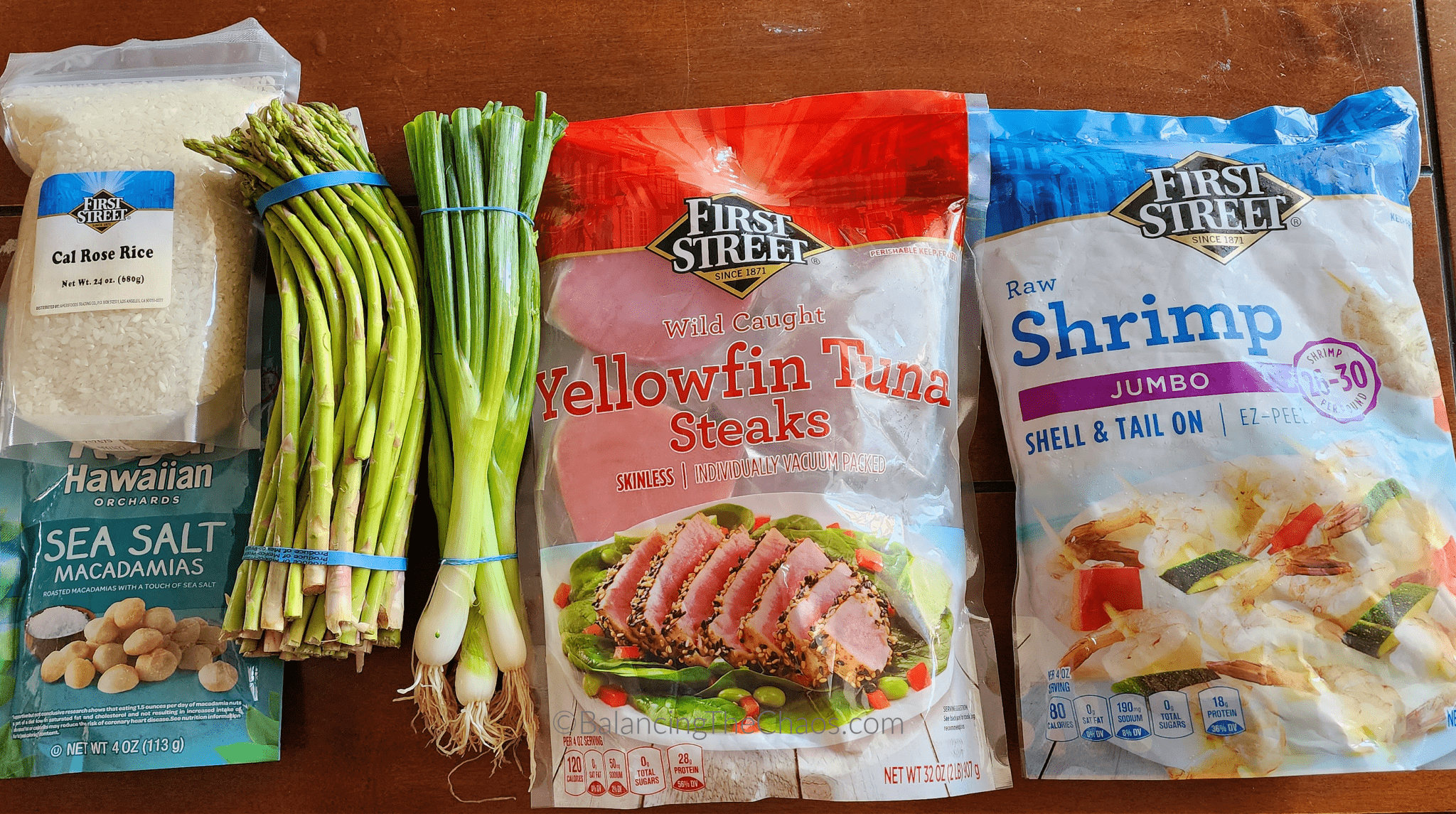 It is Family Meals month at Smart & Final, and in partnership with my favorite grocery store, I stocked up on some necessities. For dinner this week, I decided we were going to incorporate fish into our diet, rather than our staples of chicken, fish, and pork. In their frozen section, Smart & Final has a selection of frozen fish like yellowfin tuna steaks, tilapia, and a few others. They also have several varieties of frozen shrimp that I like to grill up as an entree or even smaller portions for an appetizer.
After finding the yellowfin tuna steaks, I decided I was going to try my hand at a macadamia nut-crusted recipe, and add in asparagus and some green onion for a garnish and flavor.
I started off preparing the rice. In my family, with my Japanese background, I was raised on Calrose Rice. Typically, we have huge containers full, but since I was in a hurry and out of rice, I grabbed the Smart & Final smaller portion bag that I discovered in their fresh nut and coffee aisle in the store.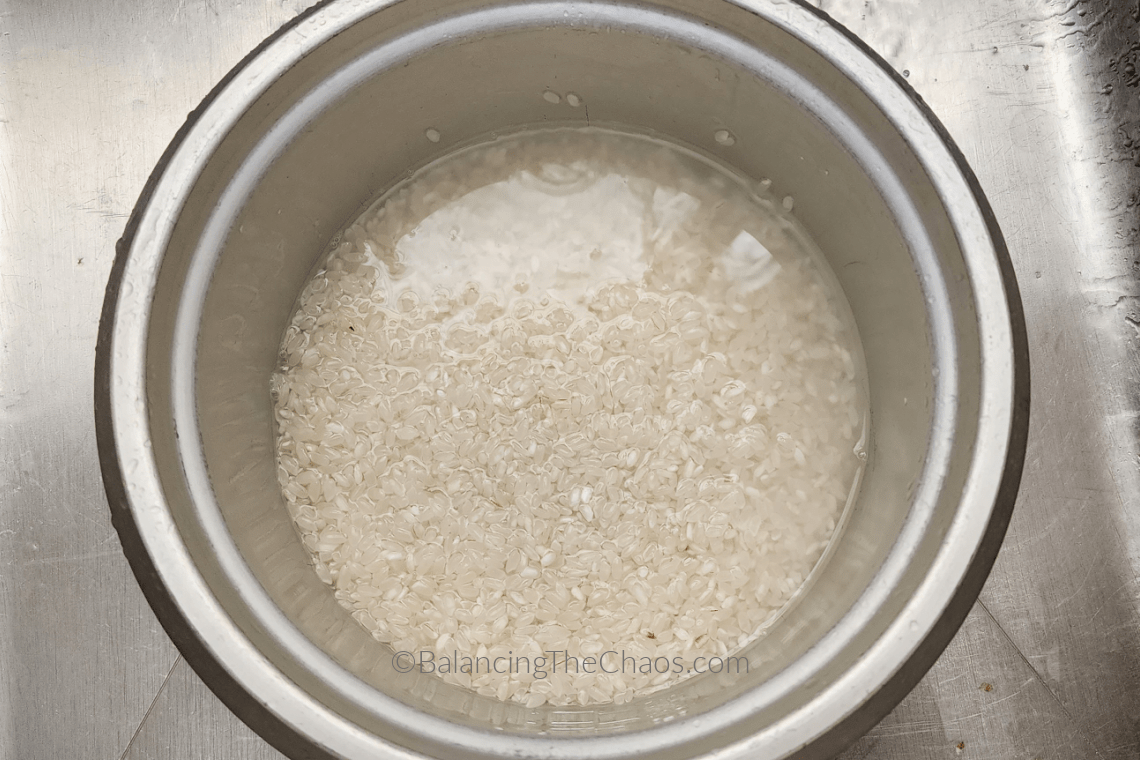 At home, I started with the rice. I rinsed the rice and set it in the small rice cooker to cook. Typically, it takes about 25 minutes to prepare the perfect sticky rice.
Next, I decided to chop up the macadamia nuts as fine as I could get it. I added a little seasoning to the macadamia nuts since it was to coat the fish, so I chose onion salt, garlic powder, and a little bit of seasoning salt.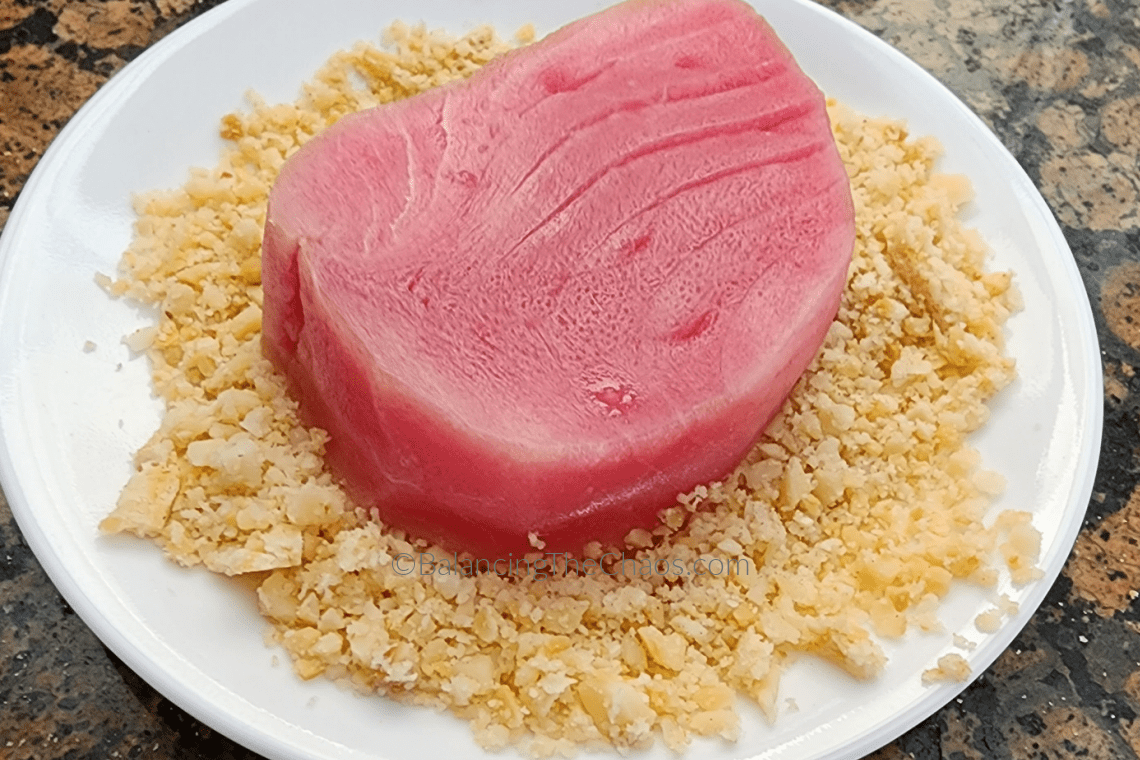 Once it was chopped up fine enough, I placed the tuna steak in it, hoping it would stick. Naturally, it didn't stick to the damp fish, so I ran to the pantry and grabbed flour. I dabbed the tuna steak with a paper towel, lightly coated each side with flour, and then, dipped it back into the macadamia nuts. I felt it still needed a little more, so I added one of my favorite seasonings: Furikake which has flecks of seaweed, sesame, and additional spices.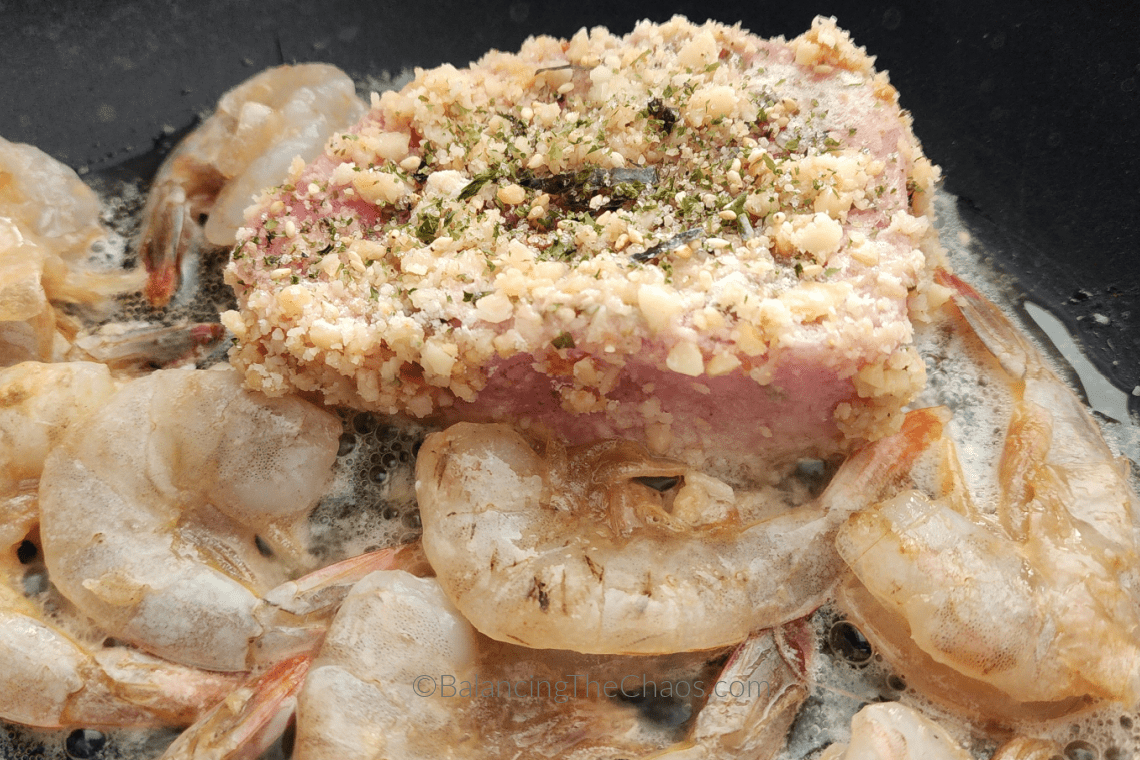 I melted roughly ¼ cube of butter and placed the macadamia nut-crusted tuna in the pan for about 4 minutes on each side. While it was browning up, I also added shrimp to the pan as well.
When it was finished, I platted the macadamia nut-crusted tuna on a bed of the sticky Calrose rice and added a few pieces of shrimp, and lightly drizzled some Unagi Eel Sauce that I had in my refrigerator.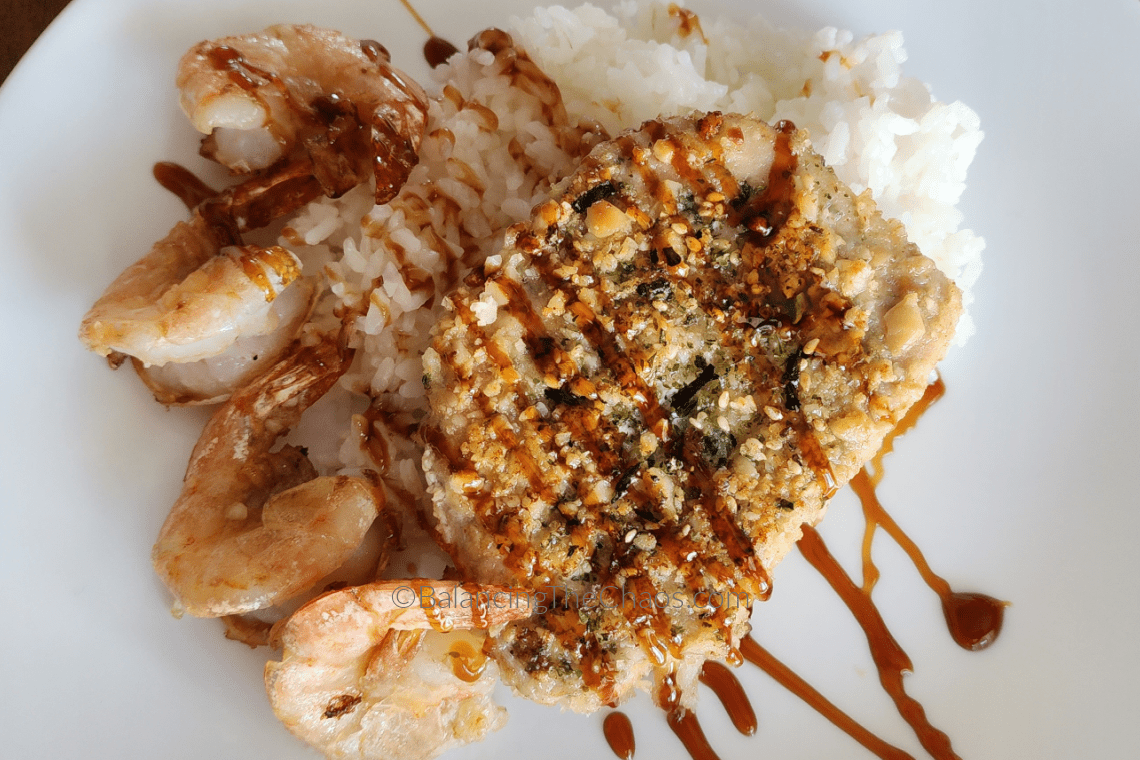 This was such a quick and easy dish, I think it is one we'll add to our regular dinner rotation. Next time, I'm hoping to change it up and add a few more flavors.
One thing to note, I had all intentions of adding a vegetable to this dish. I think it would be amazing with asparagus as I had planned. However, as things go, I was in a hurry, and completely forgot about it since I had to prepare the dish on the fly between a football game and dance rehearsals. So, if you try it out, please share your alterations, I'd love to hear suggestions!
Don't forget to keep an eye on Smart & Final's Instagram stories for awesome giveaways, recipes, and great tips.