Ready to celebrate Valentine's Day with your sweetheart? Black Angus Steakhouse, the original American Steakhouse is ready to make the planning a little easier with an awesome Prime Rib and Crab Cake dinner. Make your reservations now!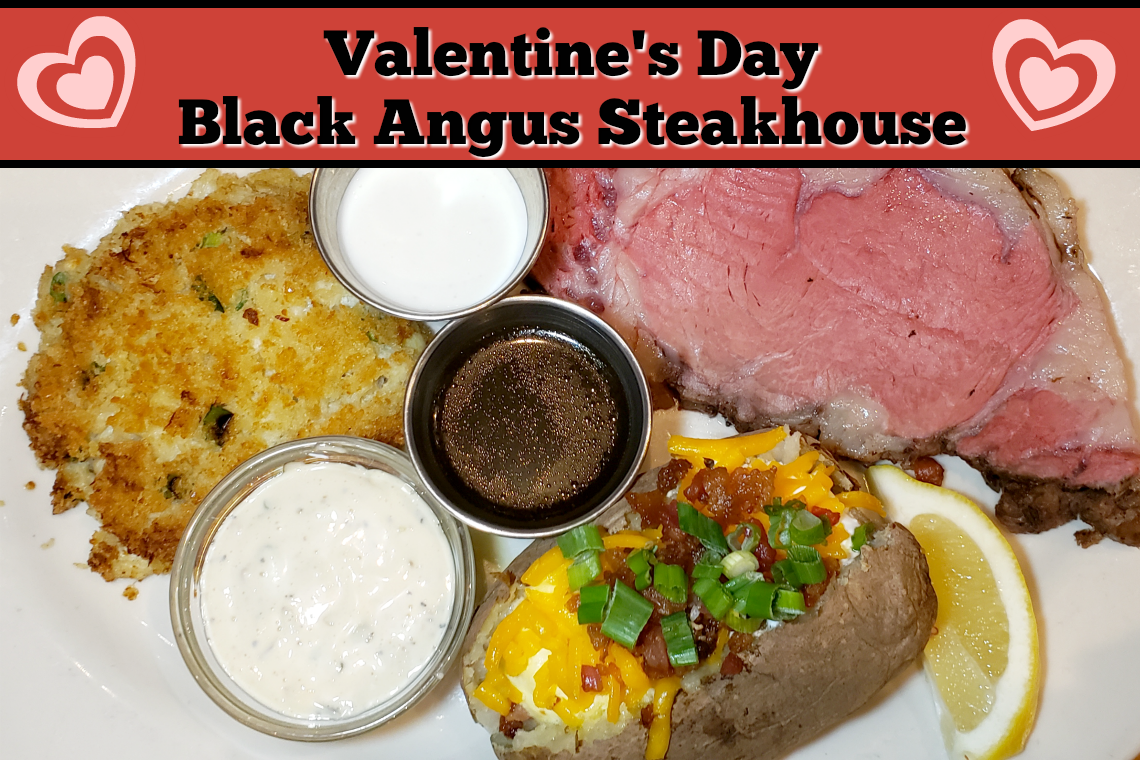 For just $29.99 Black Angus Steakhouse restaurants will serve up a perfect combination of a seasoned, slow-roasted Prime Rib paired with a flavorful Crab Cake, 2 Classic Sidekicks and Sweet Molasses Bread.
"Black Angus Steakhouse has set the scene for first date-nights, marriage proposals, anniversaries and more for almost 55 years," said Liz Geavaras, Chief Marketing Officer Black Angus Steakhouse. "We're always inspired by our customer's love stories and hope to keep the romance alive by reliving those moments or creating new ones at our restaurants."
Tonight we were invited to our local Black Angus to sample the Prime Rib and Crab Cake Dinner, and let me tell you, it was delicious. We started off the evening with the Wagon Wheel Sampler Platter which includes crispy fried garlic-pepper zucchini, chipotle-buffalo chicken tenders, loaded potato skins and shrimp cocktail.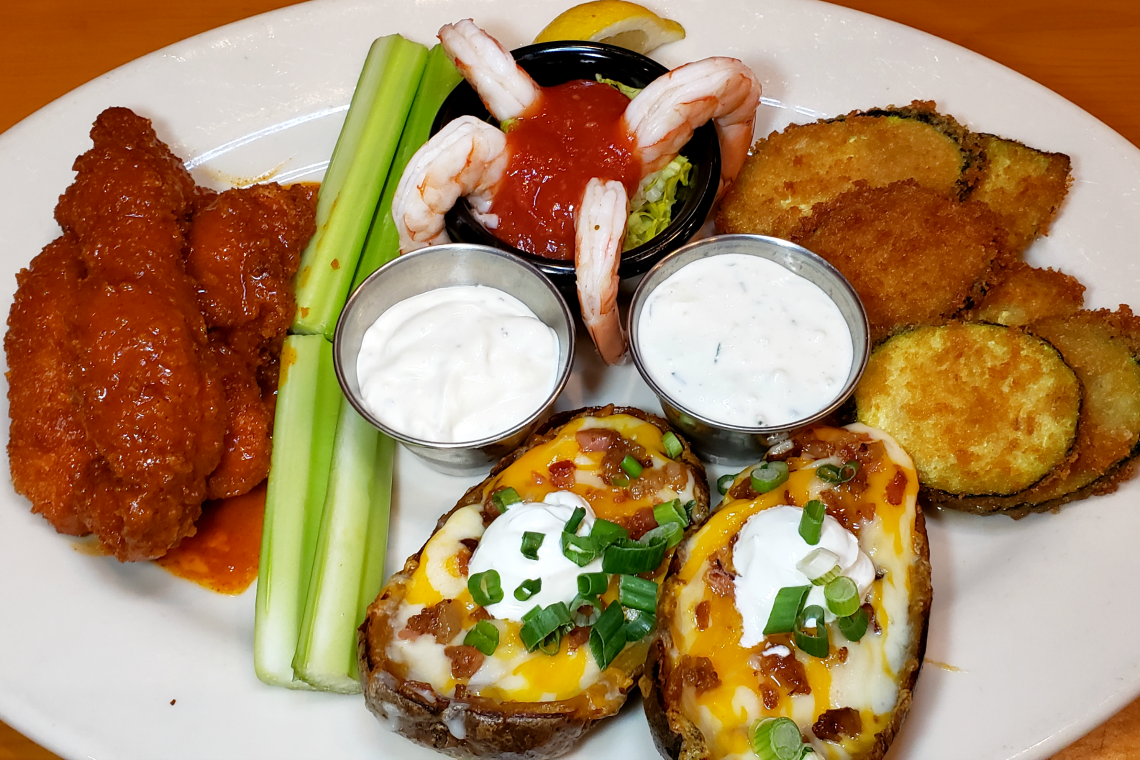 Along with our appetizer, we filled up on their tasty Sweet Molasses Bread.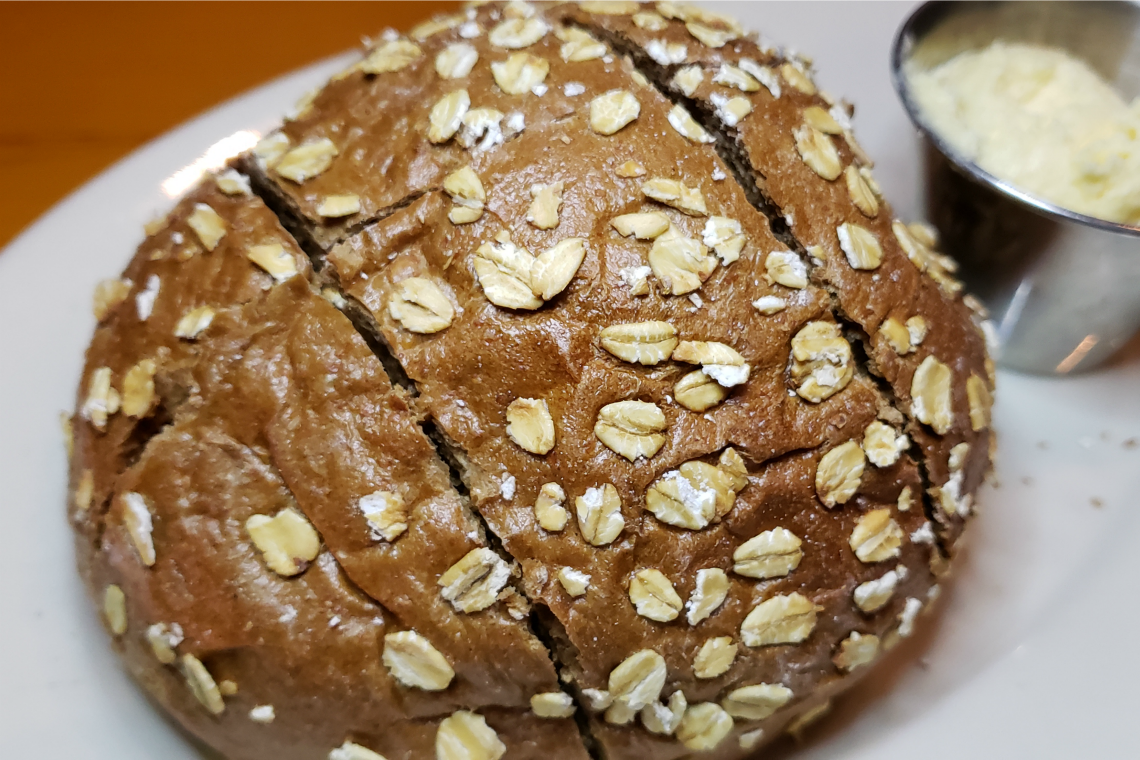 When it comes to Valentine's Day celebrations, my husband and I like to include our children in the celebration. And Black Angus has a great kids meal for children with various tastes including a rib eye steak, mac and cheese and crispy shrimp to name a few.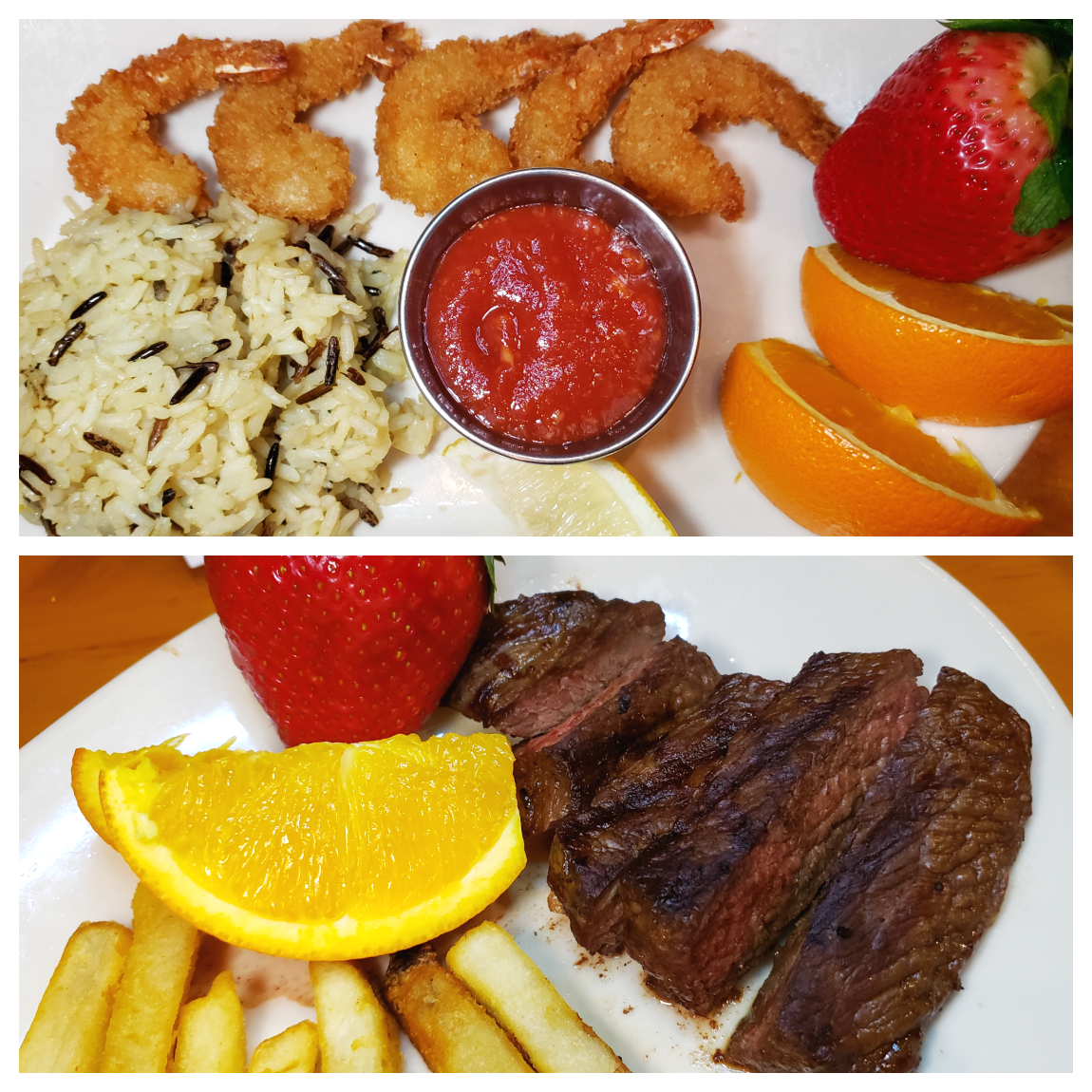 My husband and I decided to split the Prime Rib and Crab Cake and another Rib Eye steak for variety, and paired them up with some delicious side kicks like a wedge salad, baked potato soup, a baked potato and macaroni and cheese. Let me tell you, with all this deliciously rich food, we were stuffed.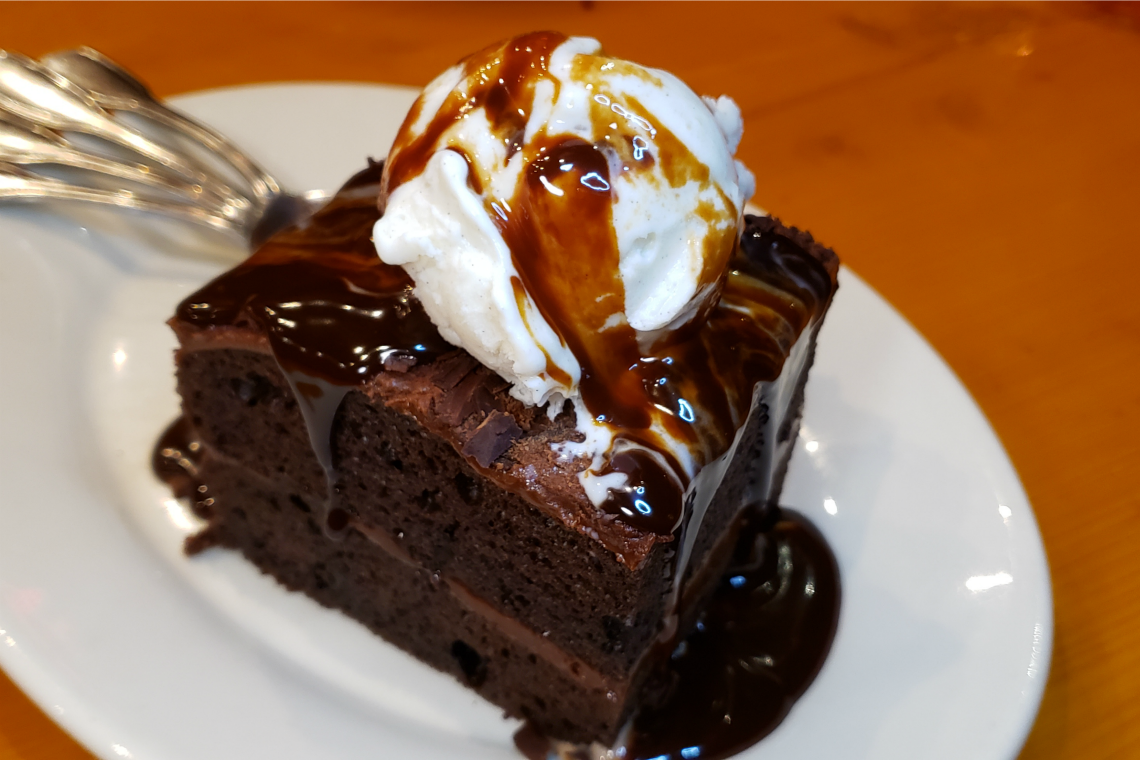 Then we finished off our meal with a decadent Black Angus Big Mountain Chocolate Fudge Cake topped with vanilla ice cream and hot fudge.
What a great way to celebrate Valentine's Day! Call today and make reservations for Thursday – or even plan to celebrate over the weekend. The Valentine's Prime Rib and Crab Cake special is available February 14th through 17th.
For more details, visit BlackAngus.com.
About BAS
Black Angus Steakhouse has been mastering its craft since it was founded in Washington in 1964. Headquartered in Los Angeles, Black Angus has 44 locations across California, Washington, Arizona, New Mexico, Alaska and Hawaii. The restaurants pay homage to its Western cattle rancher roots by offering the finest Certified Angus Beef® and USDA Choice steaks and burgers, in addition to seafood, salads, sides and desserts for the entire family. The Bulls Eye Bar serves a robust menu of craft beer, wine and hand-crafted cocktails. More information is available online at BlackAngus.com or follow Black Angus on Facebook or Twitter @BASteakhouse.