The September 11, 2011 attacks shook the entire world to its core. The world stood still as the the chaos unfolded. Earlier this week, my daughter and I attended the premiere of "Come From Away" at Segerstrom Center for the Arts in Costa Mesa . This show is the longest Broadway running show in Canada, and it is no surprise because this unique musical is sensational!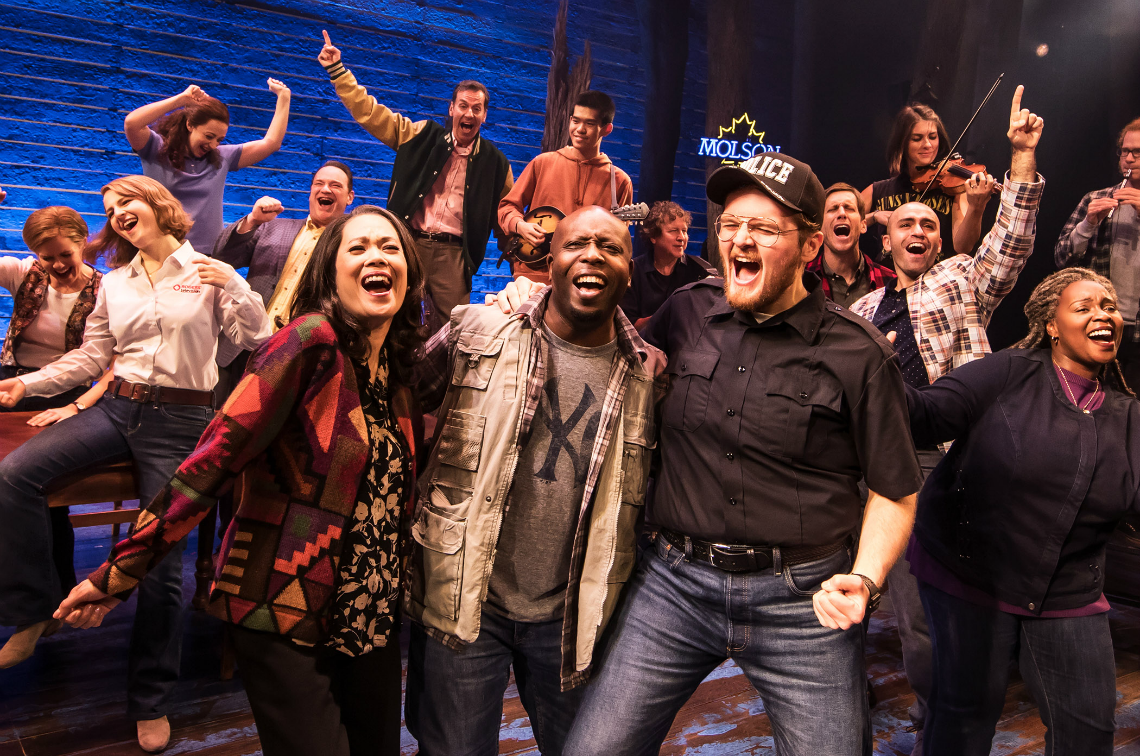 This incredible musical is based on a true story that took place Gander, a small town in Canada.  This story gives audiences a glimpse in the week following the September 11th attacks, and what transpired when 38 planes were ordered to land unexpectedly in this remote town.  The characters in the musical are based on (and in most cases share the names of) real Gander residents as well as some of the 7,000 stranded travelers they housed and fed. During " Operation Yellow Ribbon, "cultures clashed and nerves ran high, but uneasiness turned into trust, music soared into the night, and gratitude grew into enduring friendships and even romances.
We laughed, we cried, and the music moved us. This show has seamless song and scene transitions, and there was no intermission.

The extraordinary performers flawlessly changed voices, accents, and sang harmoniously in sync. We were blown away with their insane talent, and versatility.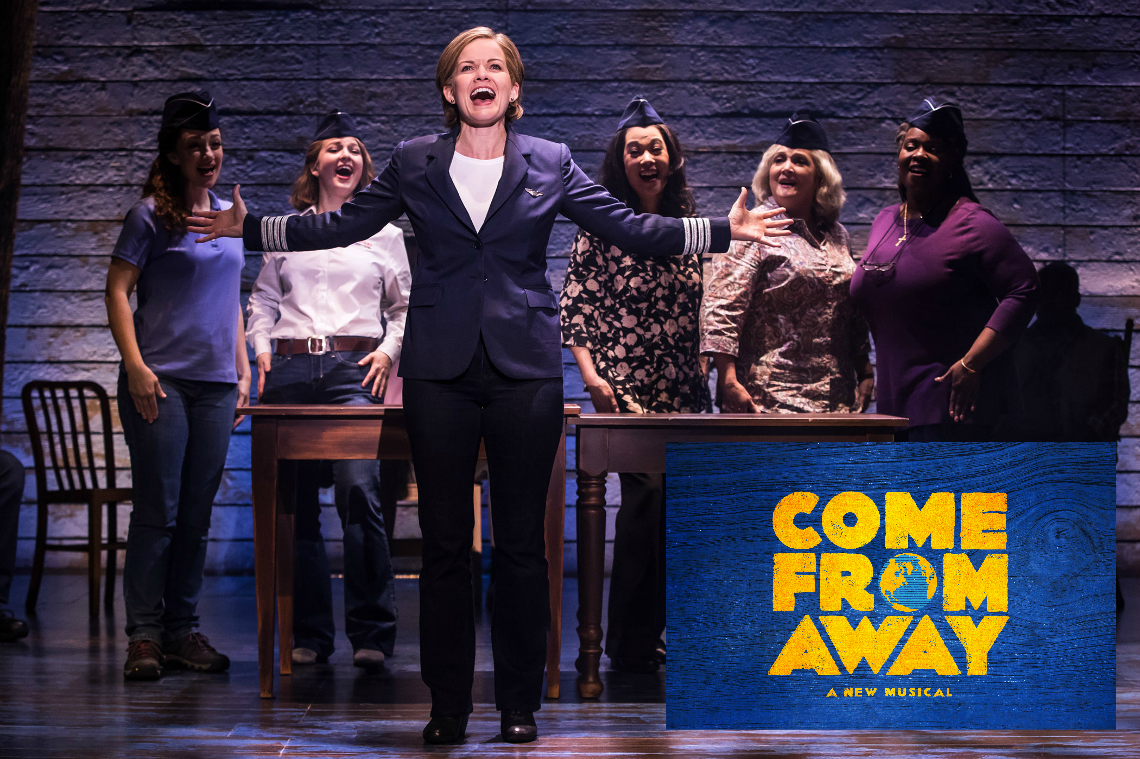 Don't miss this breathtaking new musical written by Tony® nominees Irene Sankoff and David Hein, and helmed by this year's Tony-winning Best Director, Christopher Ashley. This astounding show is a MUST-SEE and runs through February 17th at Segerstrom Center for the Arts.
The touring production of COME FROM AWAY stars Kevin Carolan (Disney's Newsies), Harter Clingman (Peter and The Starcatcher), Nick Duckart (In the Heights), Chamblee Ferguson, Becky Gulsvig (School of Rock the Musical), Julie Johnson (Memphis), Christine Toy Johnson (The Music Man), James Earl Jones II (The Gershwin's Porgy and Bess), Megan McGinnis (Les Misérables), Andrew Samonsky (South Pacific), Danielle K. Thomas (Avenue Q), Emily Walton (August Osage County), Marika Aubrey, Jane Bunting, Michael Brian Dunn, Julie Garnyé, Adam Halpin, Aaron Michael Ray.
COME FROM AWAY will play Segerstrom Hall February 5 – 17, 2019. Tickets start at $29 and are on sale now at SCFTA.org, by calling (714) 556-2787 and at the Box Office at 600 Town Center Drive in Costa Mesa. Running time (approximate): 1 hour and 40 minutes with no intermission.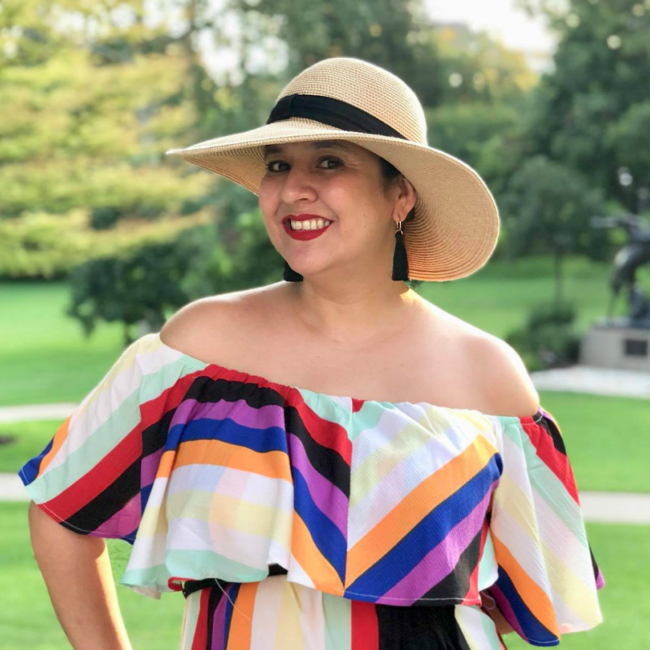 Contributor: Angela Camacho
Angela is a Latina lifestyle influencer and mom of 4 with a passion for the arts, good food, culture, fashion and travel.  She is an Orange County native and loves exploring Southern California and beyond. For more inspiration and a snippet into Angela, check out her blog at https://queenbeelatina.com/
Disclosure: Thank you Segerstrom Center for the Arts for inviting us to see "Come From Away." All opinions are my own.
About Segerstrom Center For The Arts:
Segerstrom Center for the Arts is an acclaimed arts institution as well as a beautiful multi-disciplinary cultural campus. It is committed to supporting artistic excellence, offering unsurpassed experiences and to engaging the entire community in new and exciting ways through the unique power of live performance and a diverse array of inspiring arts-based education and community engagement programs.
Previously called the Orange County Performing Arts Center, Segerstrom Center is Orange County's largest non-profit arts organization. In addition to its six performance venues, Segerstrom Center is also home to the American Ballet Theatre William J. Gillespie School.
The Center presents a broad range of programming for audiences of all ages, including international ballet and dance, national tours of top Broadway shows, jazz and cabaret, contemporary artists, classical music performed by renowned chamber orchestras and ensembles, family-friendly programming, free performances open to the public from outdoor movie screenings to dancing on the plaza and many other special events.