I love to introduce the kids to a little bit of our heritage when we get the chance. Last week we were invited to experience a little bit of sushi making fun at Sushi Roku, Newport Beach, the perfect opportunity to get my munchkins to try sushi for the first time.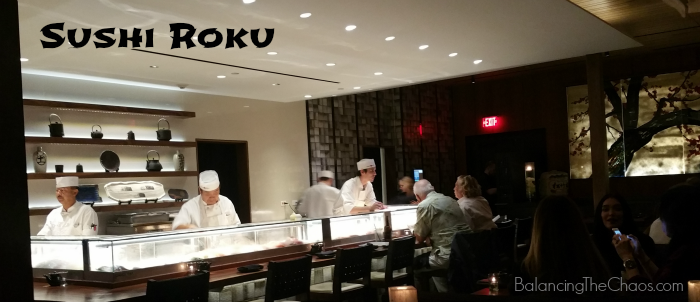 Sushi Roku opened its first restaurant in Santa Monica in 1997 and includes locations in Pasadena, Scottsdale, Arizona, Las Vegas, Nevada and the recently opened Newport Beach – Fashion Island.
At Sushi Roku Newport Beach, they combine the finest, freshest fish, artistry of a seasoned sushi chef ensuring top notch and traditional sushi, together with a splash of California flavor. The Newport Beach location has a classic decor with a lounge/bar setting with the bright sushi bar the center of the scene.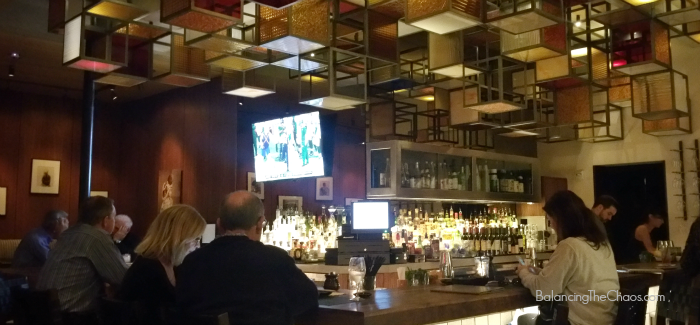 We started off with a sushi demonstration by Chef Shen, who enthusiastically invited our youngsters to personally create their own handrolls.
Well, I was able to get my darling daughter to sample the sushi. She wasn't too sure about the seaweed, however I LOVED it, as I knew I would.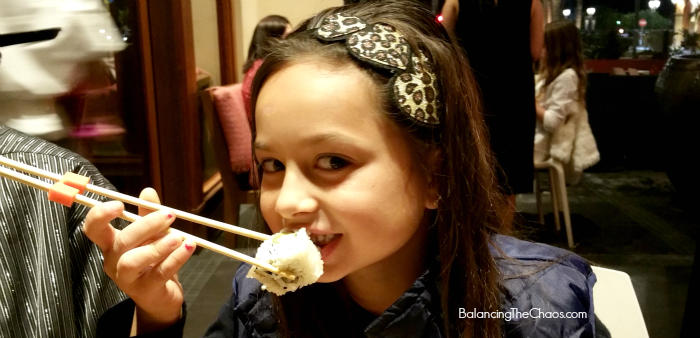 Then out came our delicious entrees in Bento Boxes. The adults sampled Ji-Dori Teriyaki Chicken with a light salad, Steamed Rice, California and Spicy Tuna rolls and Kimchee Cucumber Sunomono. It was a perfect mix of a little bit of everything we'd traditionally order.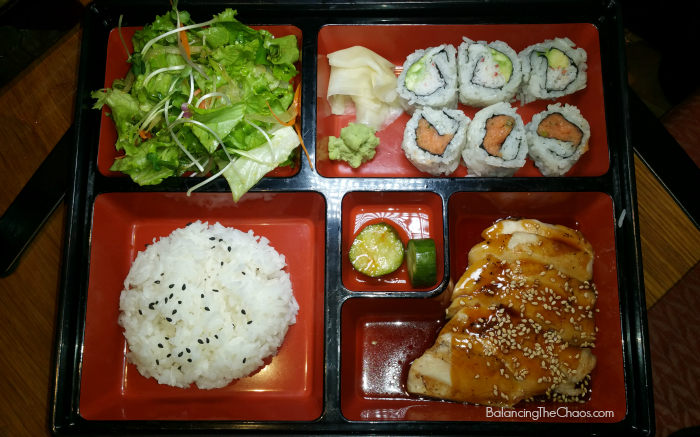 The kids sampled Japanese Fried Chicken bites, Premium Edamame, Steamed Rice and Miso Glazed Popcorn Shrimp Tempura.  Between the two Bento Boxes, we hall had something we truly enjoyed.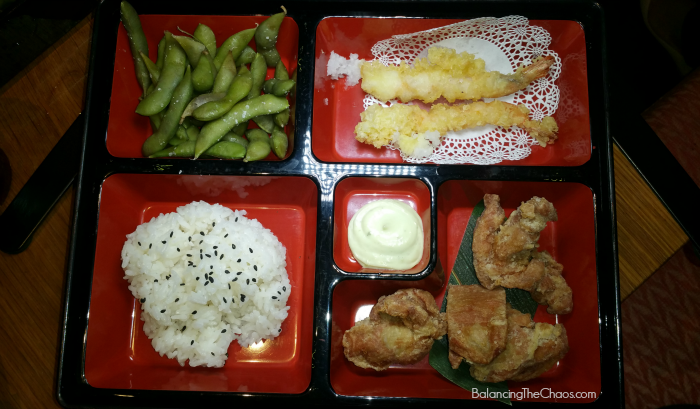 While it was super fun bringing the kiddos to experience a little bit of our heritage, I'm truly looking forward to planning a date night to return. Sushi Roku offers a variety of unique hot appetizers, Katana Robata Skewers, signature sushi rolls and amazing entrees.
Sushi Roku Newport Beach is also available to host get togethers, parties and more. They have the perfect little secluded area that overlooks the patio with space heaters and comfortable seating to accommodate any number of guests.
For more information about Sushi Roku, visit their website: Sushi Roku, Newport Beach.