RIVERDANCE is coming back to Southern California. The show that brought Irish to the world stage is celebrating its 20th Anniversary with a brand new show at Segerstrom Center for the Arts January 1st through the 3rd.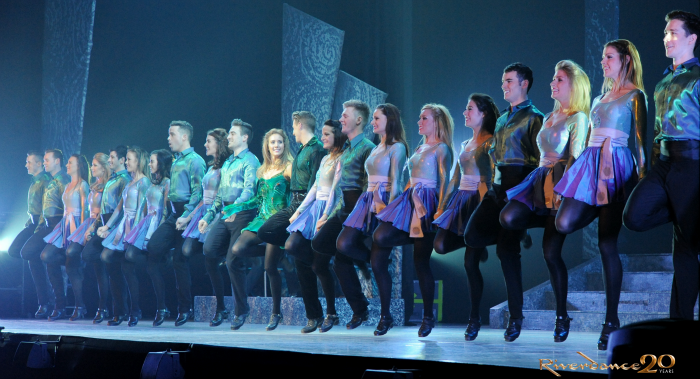 Guest Contributor, Megan Watson comes from a big, loud, Irish-American family and love loves sharing her heritage with others. She has loved Riverdance since the first time she saw it on PBS 20 years ago (her mom was so excited to see a full show featuring the music and dance of Ireland). As a mother of a 9 year-old daughter, who is a competitive Irish dancer; both cannot wait to see the show live!
For more than 20 years, audiences have been in awe of Riverdance. This type of Irish Dance began its journey as the interval act in the 1994 Eurovision Song Contest, produced for television by Moya Doherty. This electrifying and innovative seven minute dance piece was then developed into a full-length stage show by Producer Moya Doherty, Composer Bill Whelan and Director John McColgan. With its fusion of Irish and International music and dance, the show broke all box office records during its world premiere run in Dublin in early 1995. When the show transferred to London in June of that year, the reaction was unprecedented, with the original 10 performances being increased to 151 in subsequent months. In March 1996, they started touring and eight sold-out shows at Radio City Music Hall heralded the start of 16 years of non-stop touring by Riverdance companies throughout North America. Since its inception, Riverdance has packed theatres throughout North America, Oceania, Asia, Europe, South Africa and most recently South America.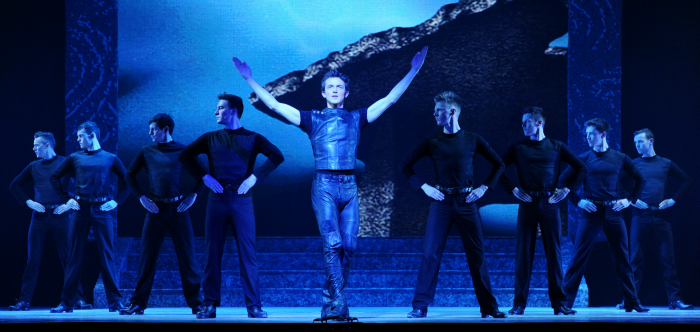 Riverdance at Segerstrom Center for the Arts.
January 1st to 3rd, 2016
600 Town Center Drive in Costa Mesa
Tickets start at $29
www.SCFTA.org, the Box Office or by calling (714) 556-2787.
Inquiries about group ticket savings for 10 or more, call the Group Services office at (714) 755-0236. The TTY number is (714) 556-2746.
Sláinte!
Segerstrom Center for the Arts is an acclaimed arts institution and as well as a beautiful multidisciplinary cultural campus. It is committed to supporting artistic excellence on all of its stages, offering unsurpassed experiences, and to engaging the entire community in new and exciting ways through the unique power of live performance and a diverse array of inspiring programs.