Have you been to StoneFire Grill lately? Last week we were invited in to sample a delicious family deal that isn't on the menu – the Stimulus Package. It is a half tri tip or whole chicken, small salad, 12" two-topping pizza and 8 Freshly Baked Breadsticks for only $29.99. This package was the perfect portion for our family of four, and we even had some leftovers to take home.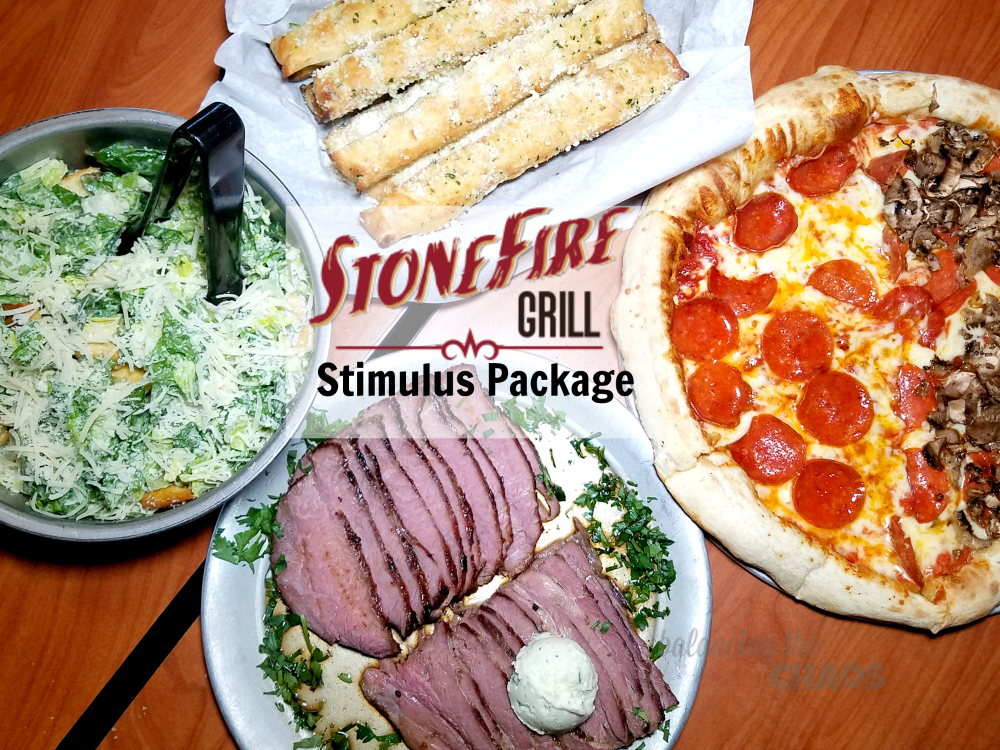 Since we weren't too far from my dad and step-mom, we decided to meet them, spur of the moment for a quick family dinner. While we had the intention to sample the Stimulus Package, they told us that it is a regular item they order, not listed on the menu. We spoke to StoneFire Grill Fountain Valley's friendly staff who confirmed that the Stimulus package was plenty food for a family of four.
Our order: A small Caesar salad, which was quite bigger than I had expected, half a tri tip cooked to order, a pizza with half pepperoni and half mushroom/pepperoni and breadsticks.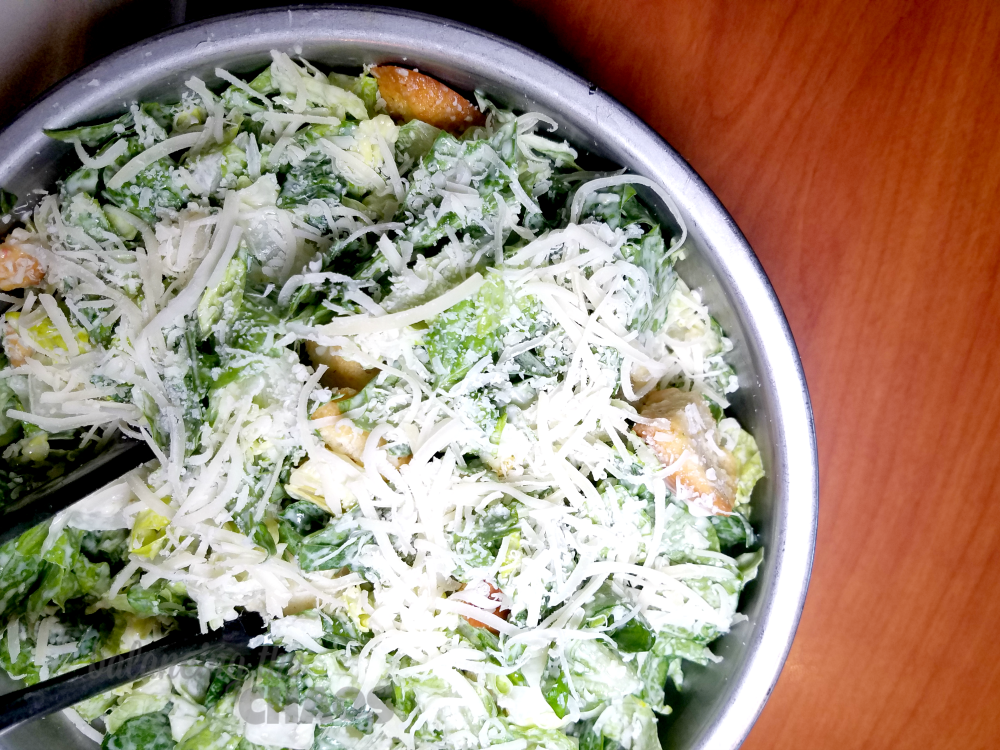 The wait, approximately 15 minutes before our first item arrived. While we waited,  we caught up with my dad and step-mom while the kids decided which beverage would be the perfect addition to their meal. Then the rest of the food started arriving…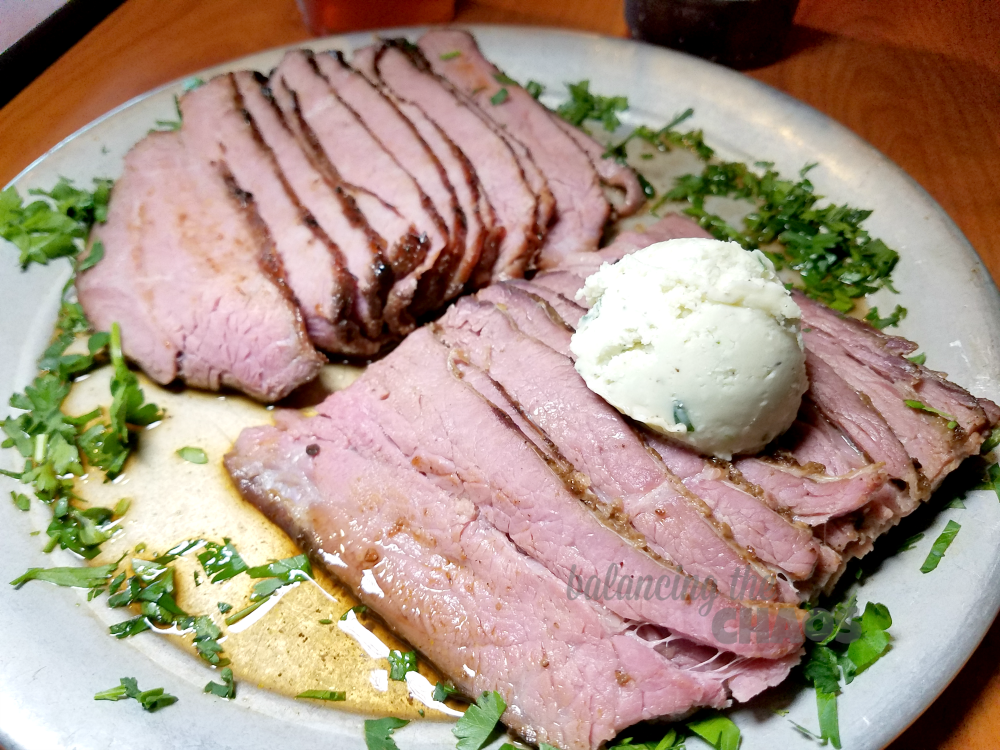 The tri tip grilled perfectly and as you can see in the above picture, was quite juicy. We chose the mesquite BBQ topped with Gorgonzola butter. My little man, who is quite the picky eater, absolutely loved the tri tip and ended up eating more than I did. That is a WINNER in my book!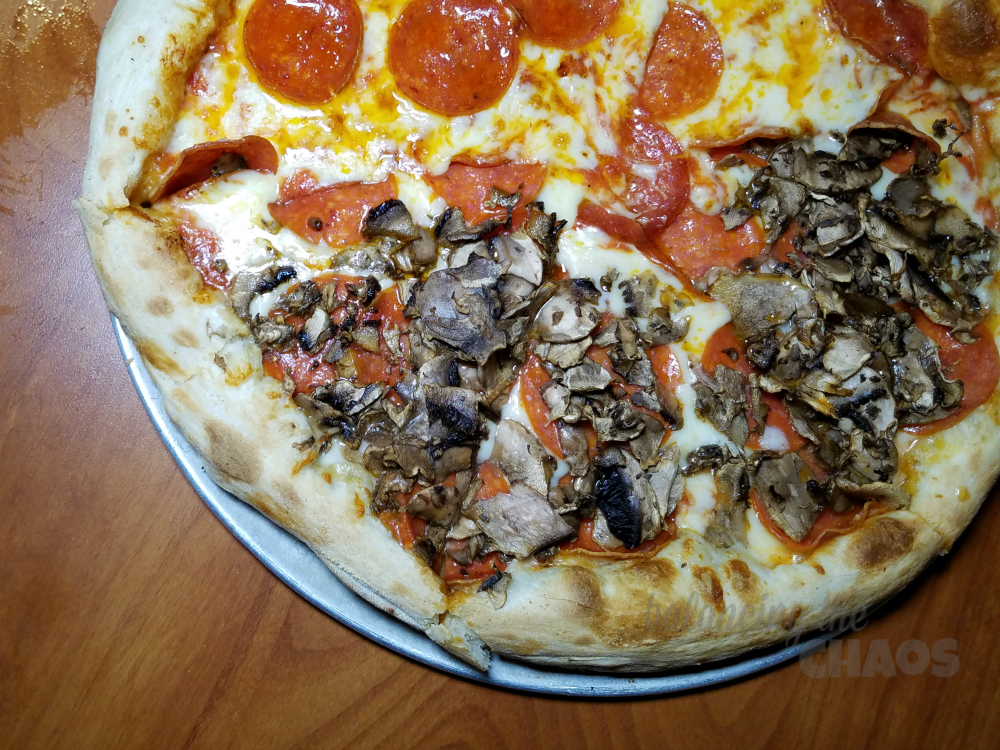 The Pizza was tasty, and ended up being my daughter's favorite part of the meal. I don't know about you, but since both of my kids are so selective with meals, finding a location we can order a family meal and satisfy everyone is quite rare. So happy we now know about StoneFire Grill and the Stimulus Package.
Visit your local StoneFire Grill with 8 locations in California: https://stonefiregrill.com/locations/.