Have you heard? Starting this Friday, April 7th, as a fan of the worldwide box office smash BEAUTY AND THE BEAST, we will be able to sing along with our favorite characters when the "Beauty and the Beast Sing-Along" is released in approximately 1,200 theaters nationwide! You may have already been singing along with the movie, but now the movie will feature on-screen lyrics to such beloved songs as "Belle," "Be Our Guest," "Gaston" and "Beauty and the Beast" written by eight-time Oscar®-winning composer Alan Menken and two-time Oscar-winning lyricist Howard Ashman and new songs "How Does a Moment Last Forever" and "Evermore" written by Menken and veteran lyricist and three time Oscar winner Tim Rice.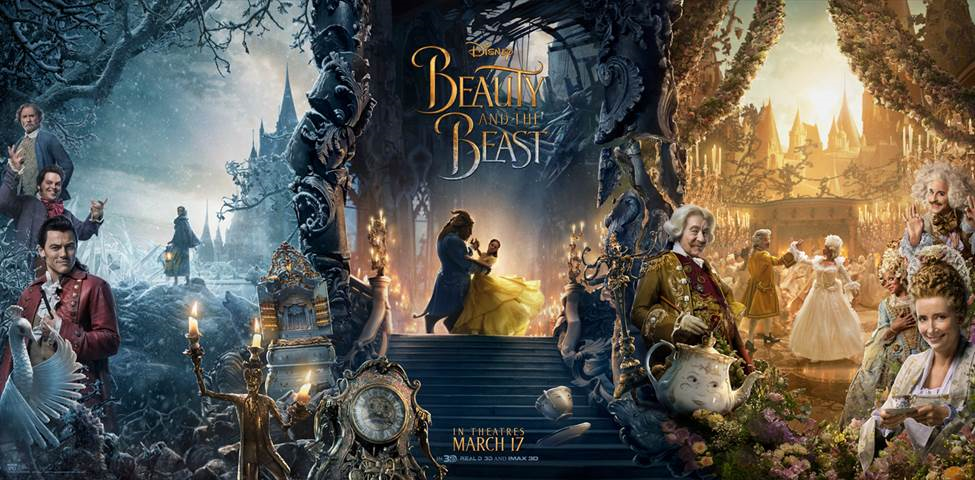 If you haven't seen it, Disney's live-action adaptation BEAUTY AND THE BEAST, in which the story and characters audiences know and love come to spectacular life, has grossed more than $875 million worldwide to date, making it the highest grossing movie musical of all time. The film opened in U.S. theaters on March 17, 2017 immediately setting a box office record for the largest March opening ever for a PG-rated film (over $170 million). "Beauty and the Beast's" domestic box office total currently stands at $393 million. Overseas the film has grossed more than $482 million as of today.
The film's soundtrack, which includes songs from the score performed by Ariana Grande and John Legend, Celine Dion and Josh Groban, has been equally as well received, entering the Billboard 200 chart at No. 3 and Billboard's Soundtrack and Children's charts at No. 1. The Beauty and the Beast Soundtrack is available at: https://disneymusic.co/BeautySndtrkP and wherever music is sold and streamed.