With the coming of the new year, most people start off with the resolution to lose weight, exercise and eat healthy. Del Taco has made this just a little bit easier with the their new Jennie-O Turkey items: The Turkey Taco, Turkey Combo Burrito and Turkey Crunchtada Tostada.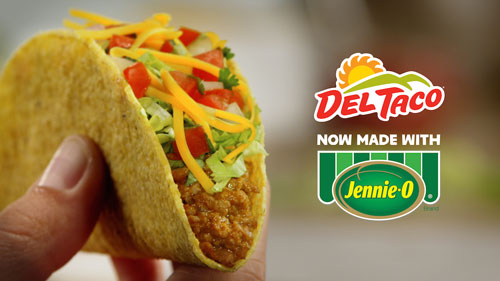 You may recall that Del Taco had previously launched the turkey taco, however, they've created a new and improved version that includes Jennie-O proprietary lean seasoned ground turkey. I had the opportunity to sample the new and improved turkey taco, and I have to admit that I loved it!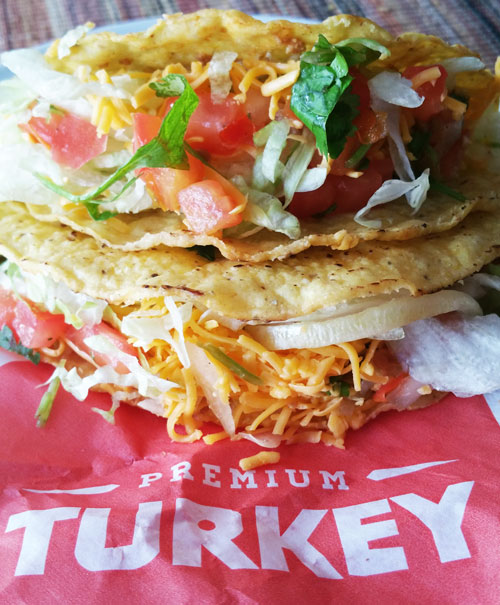 Del Taco's Turkey products feature lean, seasoned ground turkey that has 33 percent less fat than Del Taco's seasoned beef yet offers the same craveable flavor. The new seasoned turkey has a lot more flavor than their previous option, combined with the lettuce, pico de gallo and cheese, it's become my new favorite.
Turkey is the perfect way to kick off the New Year, Turkey Tacos are only 150 calories each; a better-for-you alternative if you're wanting to stay true to your New Year's resolutions.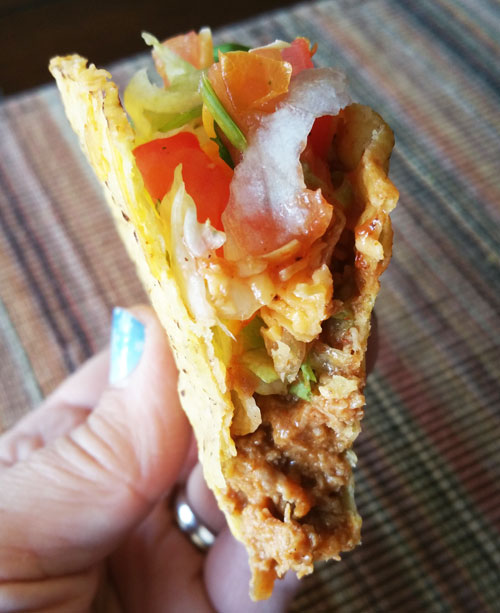 Did you know that Del Taco is the first Mexican quick service restaurant to offer lean seasoned ground turkey as a protein option? They are also committed to freshness, preparing their ingredients daily like grading their cheddar cheese from 40-pound blocks, slow-cooking the beans and hand made pico de gallo salsa.
Try them for your self! Starting today, Del Taco is offering one free turkey taco with any purchase! Note the coupon may not be combined with the free drink offer. Find out more about their promotion here: Del Taco. Then come back and tell me what you think!
Disclaimer: We received a complimentary gift card to sample the new and improved Del Taco Turkey Taco to share our honest opinions. No other form of compensation was received.