Slater's 50/50 Anaheim, has just upped the ante! This is THE place where guests create their own Excesstasy™, a coined phrase which describes the overwhelming excitement felt when indulging in the Slater's 50/50 experience. Known for their signature dishes, create your own burgers and specialty appetizers, the Anaheim location is now open for Sunday Brunch and Bloody Mary Bar.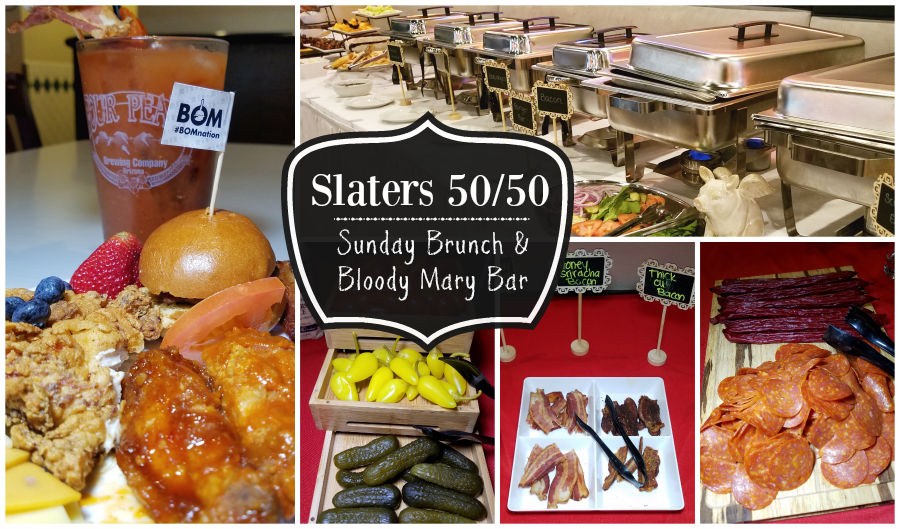 The Slater's 50/50 in Anaheim Hills recently renovated and expanded their menu. Now, with extended hours and revamped menu options, the Anaheim Hills location offers guests Sunday Brunch and a Blood Mary Bar.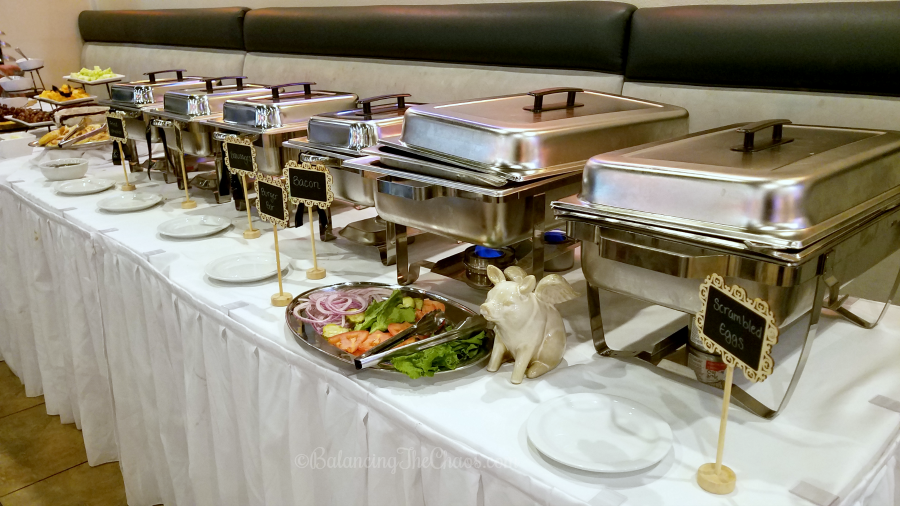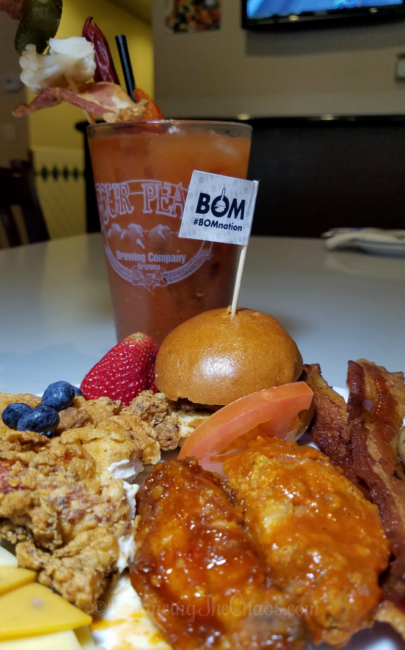 Inspired by the belief that bacon is meat candy, Slater's 50/50 offers an original 50/50 patty is made of 50% ground bacon and 50% ground beef. For Sunday Brunch, you can get their delicious patty in mini sliders. Also available at the Sunday Brunch, you will find fried chicken and waffles, scrambled eggs, bacon and sausage, fresh fruit, a chocolate fountain with many different dipping options as well as small Danishes and bagels.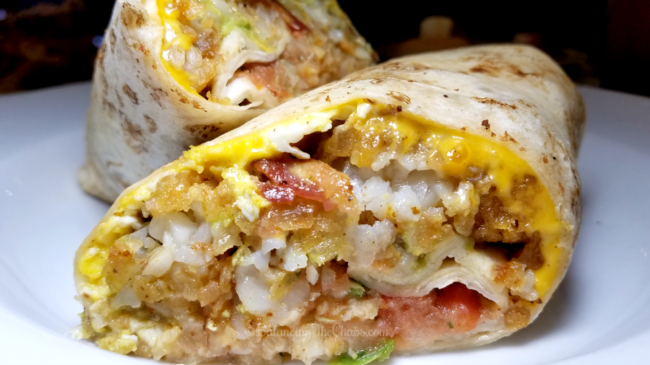 Craving Slater's 50/50 breakfast, Monday through Friday and select items off of their Wake'n Bacon Brunch (10:00am – 4:00pm). My favorite is the Slater's Spicy Chorizo Breakfast Burrito. Not very spicy, but hosting a variety of flavors including scrambled eggs, potatoes, guacamole, chunks of bacon and lots of cheese. Additional breakfast items include Tater Tot Skillets, Bread Pudding French Toast and Bacon Banuelos.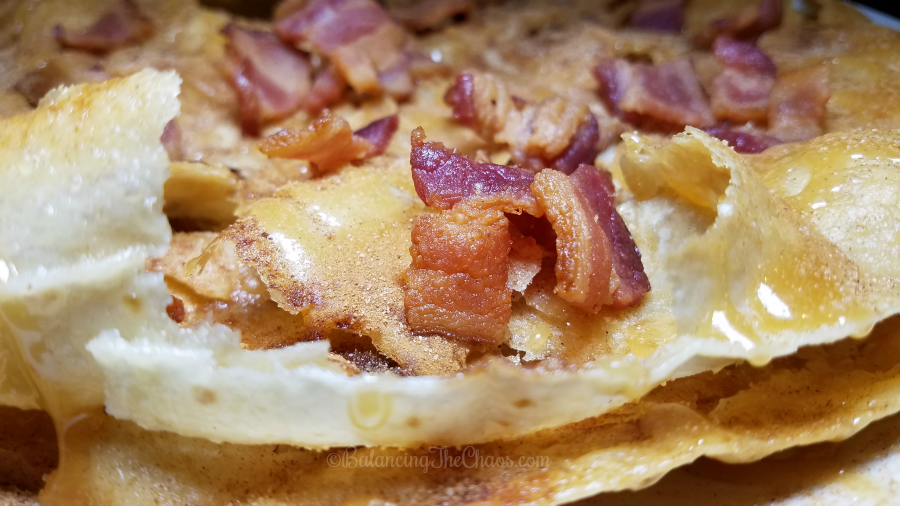 The Bacon Banuelos are crispy flour tortillas coated with cinnamon and sugar, bacon bits and sea salt caramel, a favorite of my son. They are so light and crispy, they seem like a light dessert.
And finally, the Bloody Mary Bar is offered Sundays starting at 10:00am. Craft your own signature Bloody Mary  with a selection of 28+ ingredients. At Slater's 50/50, signature items include 4 variations of bacon including thick and BBQ, Sriracha and Rosemary. Additional toppings are fresh & pickled vegetables (cherry tomatoes, carrots, cucumber and more), and tons of sauces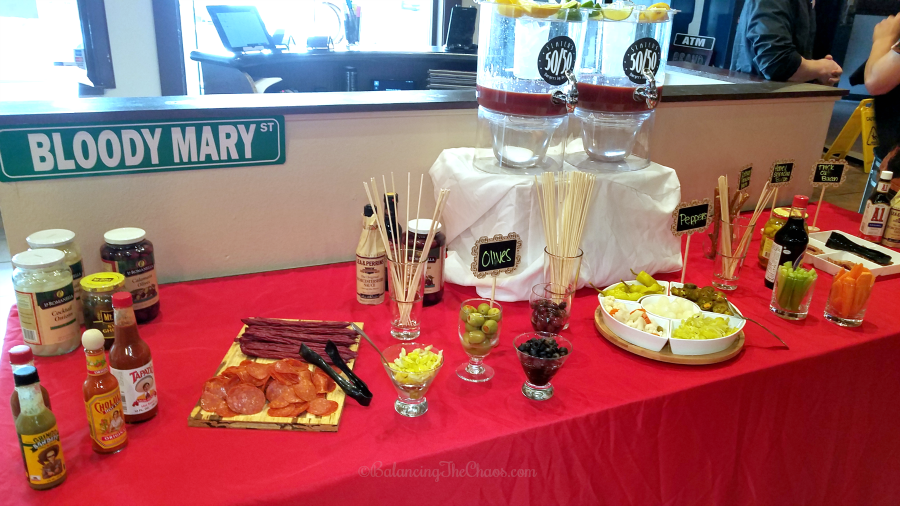 The Sunday Brunch and the Bloody Mary Bar are currently only offered at the Anaheim Hills and Pasadena location. And what I loved most was that while speaking with the manager on duty and the wait staff, they were asking for additional options we'd like to see available for brunch. If there is something you're looking for – share it! You never know, it may be the next "popular" menu item, like the P.B. Jellousy Burger.
Slater's 50/50 Southern California locations include:
Anaheim Hills: 6362 E Santa Ana Canyon Rd, Anaheim Hills, CA 92807
Huntington Beach: 8082 Adams Ave. Huntington Beach, CA 92646
Pasadena: 61 North Raymond Ave., Pasadena, CA 91103
Rancho Cucamonga: 8009 Day Creek Blvd. Rancho Cucamonga, CA 91739
San Diego: 2750 Dewey Road #193 San Diego, CA 92106
San Marcos: 110 Knoll Road, San Marcos, CA 92609
Connect with Slater's 50/50 via social media: Facebook, Twitter, Website
About Slaters 50/50:
Slater's 50/50 was founded in 2009 in Anaheim Hills, California by Scott Slater, a SoCal native with a passion for burgers, bacon and craft beer and a disdain for the boring. Their beer program is legendary. Every year Slater's 50/50 taps over 1000 different craft beers, something no other restaurant in the nation can claim.