Enhancing Eyebrows with Microblading is a sponsored post on behalf of Brows by Julie
Always wanting to look my best, so I typically apply my makeup before I head out the door each morning. My brows have been quite frustrating because of bare spots, scars and thick coarse hair, that I usually just leave them alone. My cousin, a brow specialist, insisted I visit her. She was ready to give me a crash coarse on Microblading, and style my eyebrows to better enhance my features with semi permanent makeup.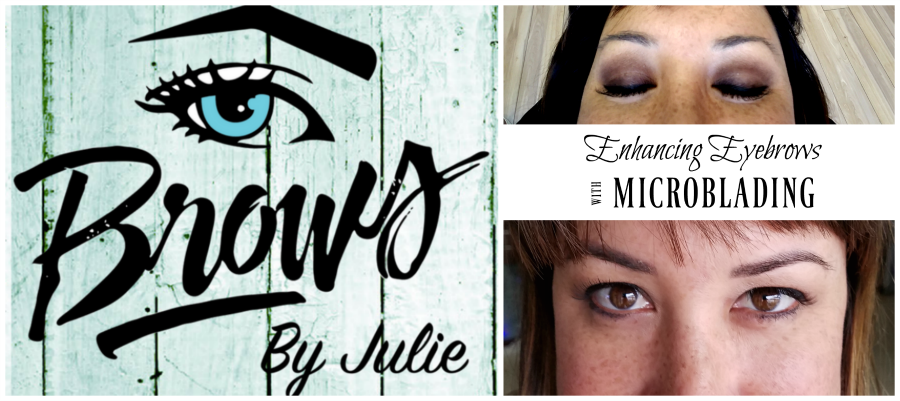 Microblading, also known by a variety of names such as microstroking, feather touch and hair like strokes, is a form of semi-permanent makeup that helps fill in missing eyebrow hair. This is accomplished with the appearance of simulated hair using fine deposits of cosmetic tattoo pigments with small blades.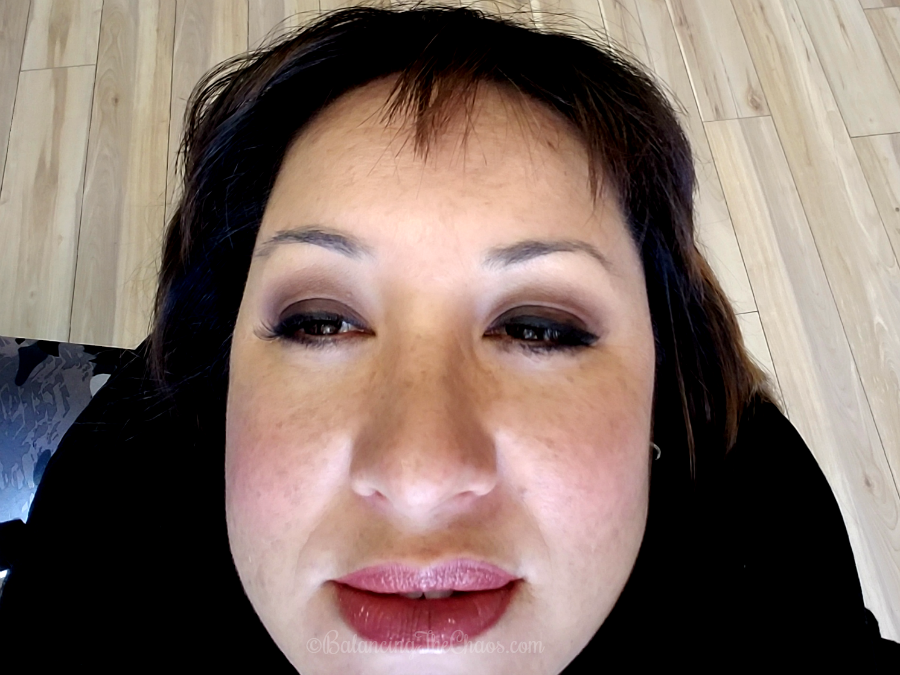 As you can see in the above photo, I had several areas where my eyebrows were sparse. In my younger years, I didn't do anything with them. However, in the last few years, I started filling them in with brow liner, which for me, was impossible to create a perfect brow. With a scar on my right eyebrow, I continuously fought to create straight lines.
I visited my cousin, Julie Prouty at her brow salon in Newport Beach, with the hope she could fix my uneven eyebrows. The first part of the process was measuring. Quite a detailed process, Julie measured my brows, nose, eyes, and took the time to make sure I had the most natural looking, even eyebrows.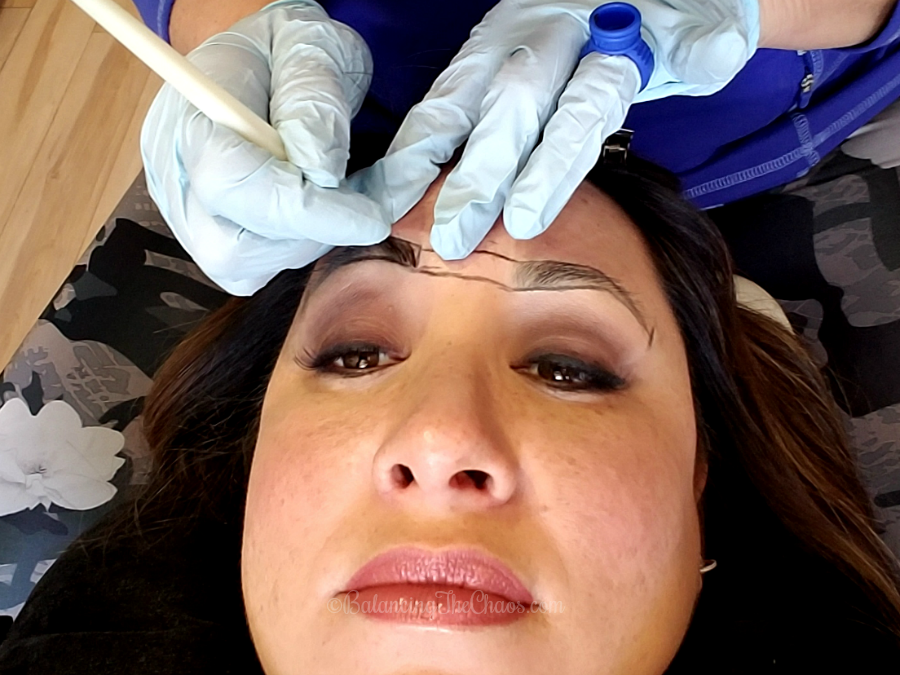 The next step in the process was numbing. I have come to realize that I have skin that is resistant to numbing crème. Because of this, Julie had to just extra numbing cream on my brows, with continuous application so I would not feel the fine blades.
Once the skin is prepared, small, fine blades are used to simulate fine hair lines under the brow with pigments that match current brow color, or a shade darker. This process is perfect for anyone who wants to enhance their their eye brows, giving them a more natural appearance.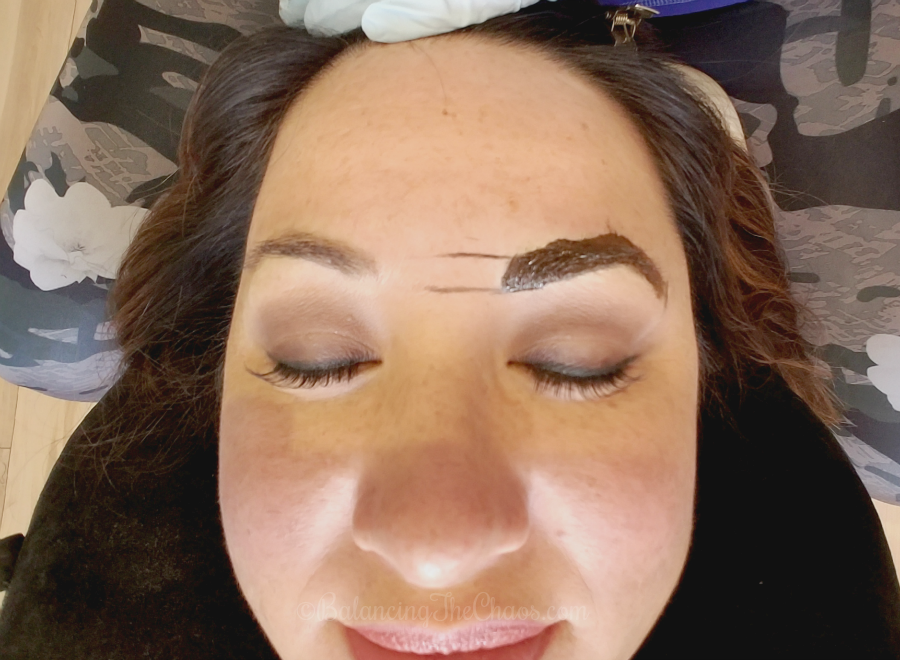 Once Julie and I decided she had achieved the right appearance of the brow, she added a little more pigment so it would fill in a little bit darker, and let it sit for about 5 minutes or so. I was thrilled at the look of my brow once she wiped the excess pigment away, all filled in, full and natural.
Next, we discussed after care:
Brows will be tender for the next day
Blot excess moisture throughout the day. More importantly within the next few hours of treatment.
Apply lotion (sample received upon completion of treatment)
Stay out of the sun; wear a hat or stay in the shade
Return for follow up treatment in 5 days.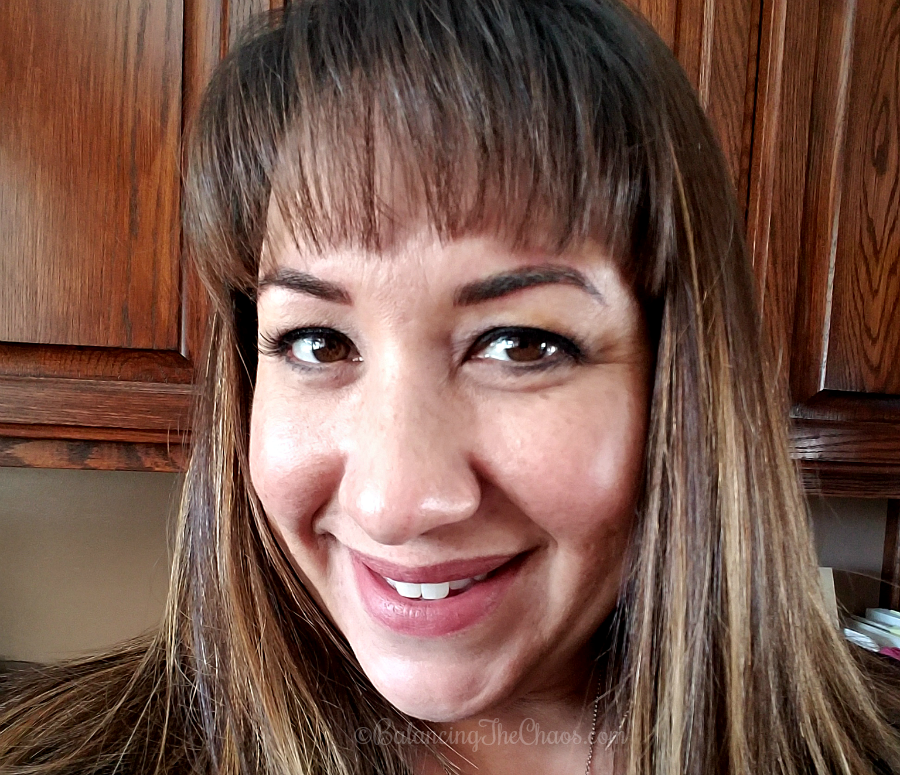 I was very excited about my immediate results. My eyebrows looked so much better than when we started. All of the lighter areas were filled in. I loved the shape that Julie created for me; it suited my face.
The next day, as Julie had warned, my brows looked much darker. After a few days, they began to lighten up as the skin healed. Once I went in for my 2nd treatment, my brows were much lighter, so Julie decided to use a darker pigment during the second pass. The end result is exactly as I had hoped, beautifully shaped eyebrows.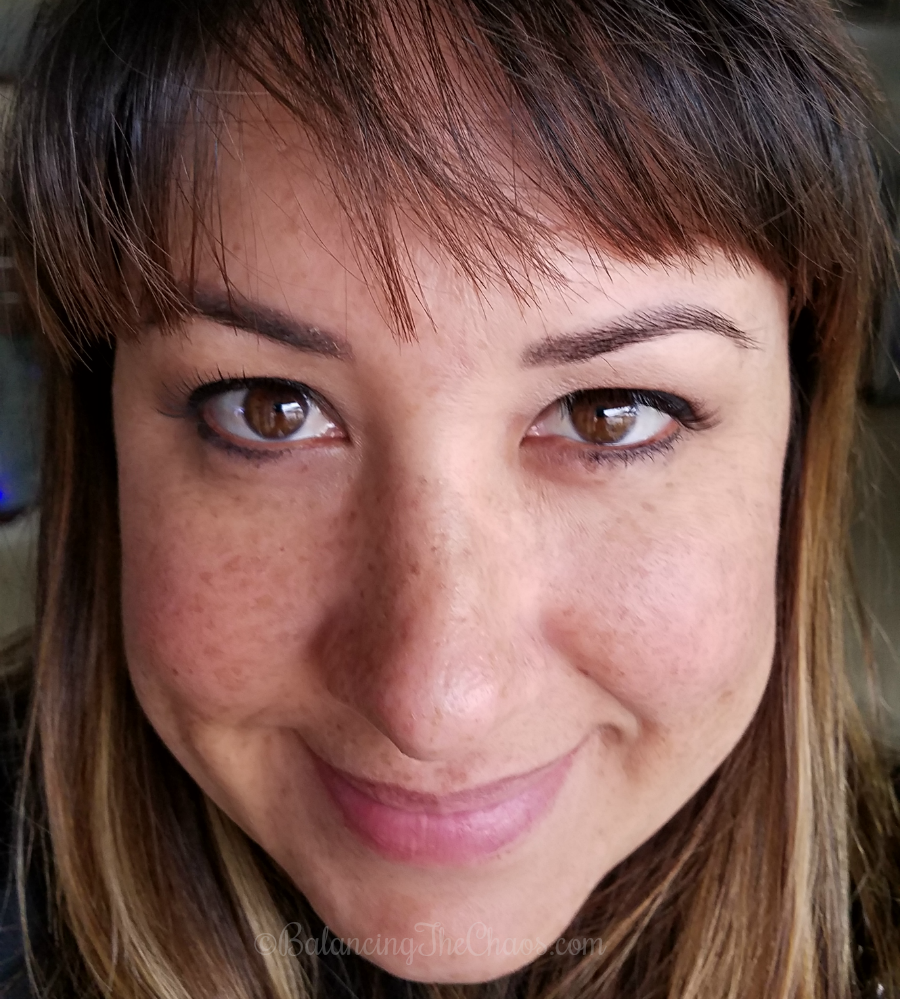 Microblading pigments will fade after time, depending on the individual's skin, and other conditions like staying out of the sun, etc. A typical treatment will typically last to 12 months before needing a re-touch.
Wondering if you are a candidate for Microblading? Go visit Julie and tell her I sent you. Visit her website: https://www.browsbyjulie.com/, and schedule a consultation with her. She'll go over the details, what to expect as well as the pre treatment and post treatment details.
BROWS BY JULIE
2400 West Coast Hwy Suite D Newport Beach, CA 92663
(949) 943-2000
BrowsByJulie.com
Facebook * Instagram