While we have been home, I've been cooking a lot more for the family since we're not running from dance to baseball practice in the evenings. Even better, the kids have been getting involved in meal planning, and last week requested one of their new favorite meals – Easy Stuffed Bell Peppers.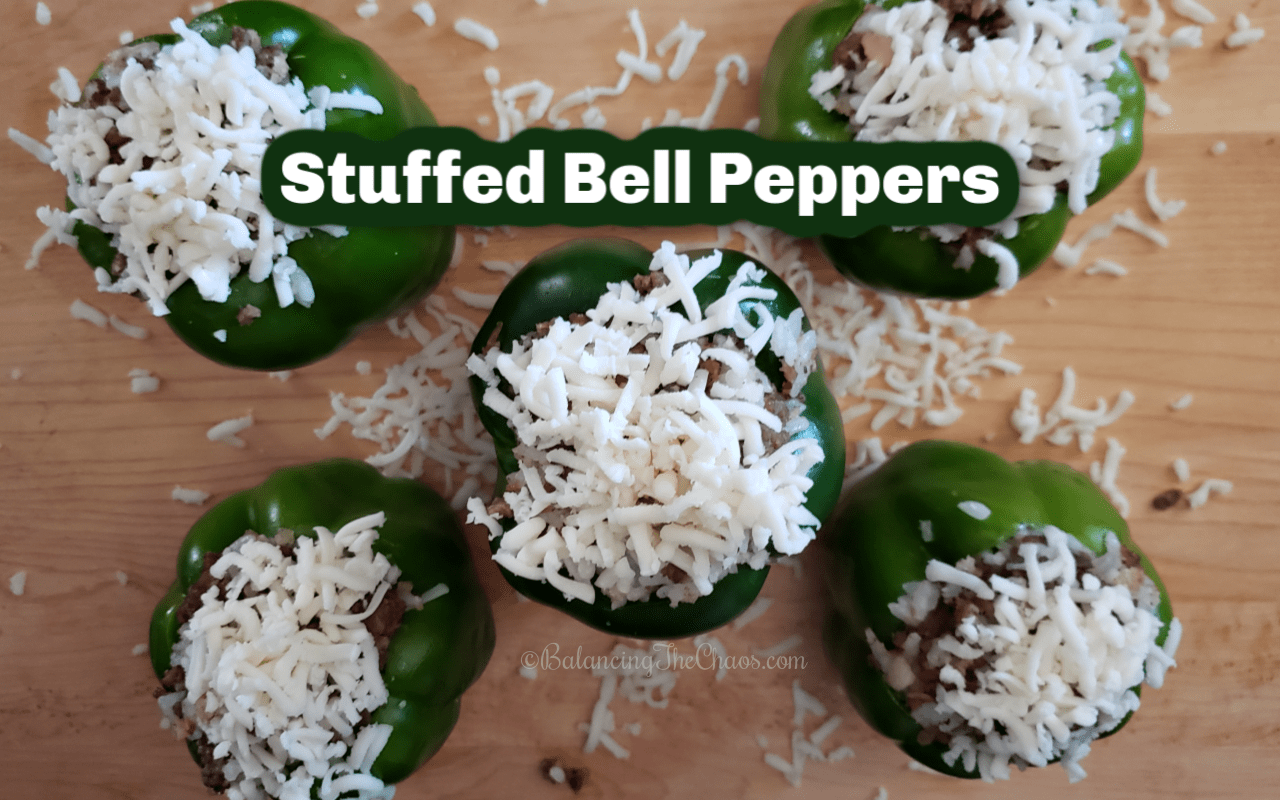 While we were running a few errands last week, and stopped into our local Smart and Final, who supplied us with all the necessary ingredients for our Easy Stuffed Bell Peppers.
Our bell pepper recipe is pretty simple, and a great way to sneak veggies into my kiddos, one of which won't eat anything green. He actually likes the rice, ground beef and bacon stuffing I throw together to stuff the peppers with. Little does he know that I added mushrooms to the mixture.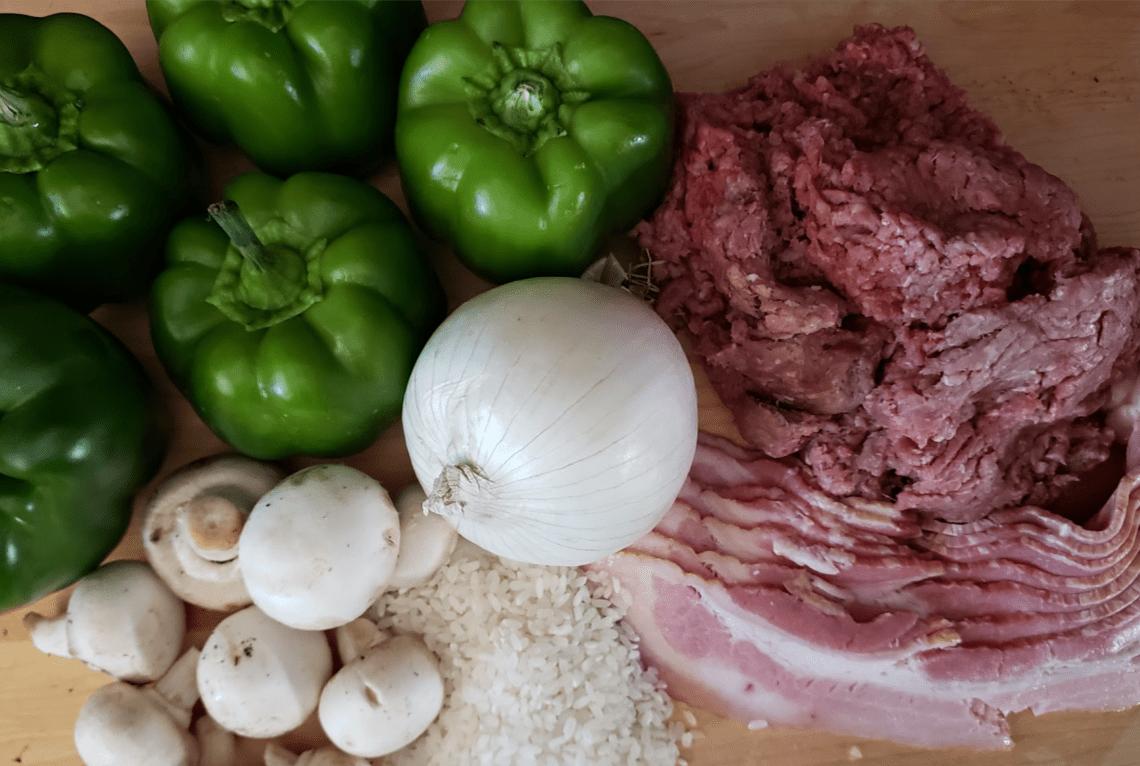 I start of with the rice, which is probably the easiest ingredient to prepare, as long as you have a rice cooker. I like sticky rice, as I was raised with it at just about every meal in our Japanese – American household.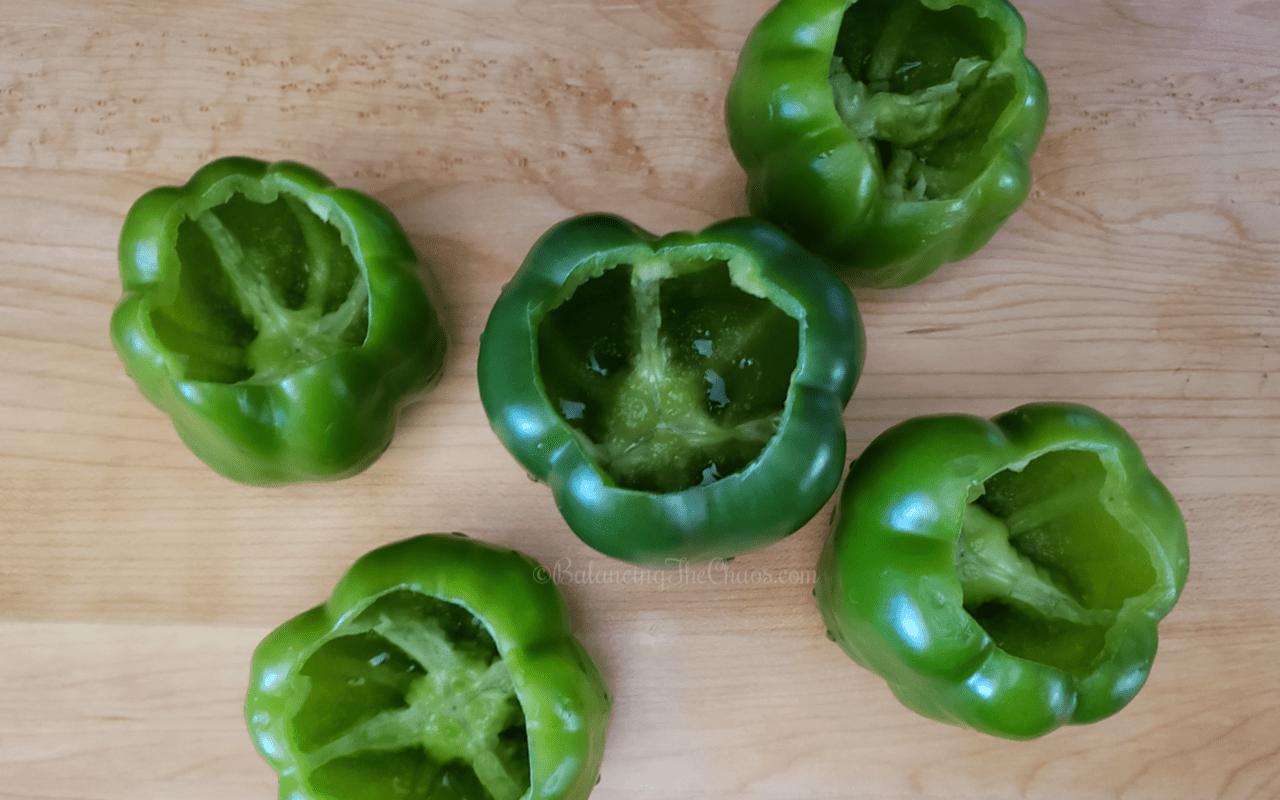 Next, I prepare the bell peppers. Wash and cut them open, removing the stem and top. You want to make sure the bell pepper is able to stand up on it's own. Also rinse out all of the seeds and scrape out any excess pieces, making it like a bowl.
Chop up all meat and vegetables so they're ready to go into the mixture.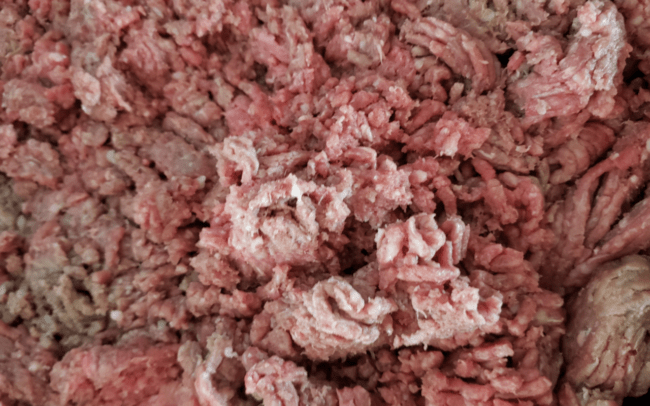 I start browning the ground beef, adding in the diced onion and the bacon. I make sure that all larger chunks of ground beef are cut up into smaller pieces. Next, I poured off the excess oil, and added the remaining ingredients except for the cheese. Well, you can add cheese if you want extra cheesy stuffed peppers. Return to the heat for a couple of minutes to let the seasonings blend together.
Remove from heat and spoon into the bell peppers. I like to make sure they are packed and overflowing. Top with mozarella cheese and bake in the oven for approximately 40 minutes, or until the bell pepper softens.
Check out and print the recipe below: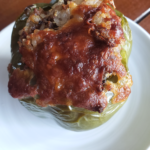 Stuffed Bell Peppers
Bell peppers stuffed with rice and ground beef.
Ingredients
6

Medium Bell Peppers

1.5

Cups

White or Rice

1

lb

Lean Ground Beef

½

lb

Bacon

1

Packet

Onion Soup Mix

½

cup

Panko

½

cup

Italian Bread Crumbs

½

cup

Finely Chopped Onion

½

cup

Chopped Mushrooms

½

cup

Mozarella Cheese
Instructions
Prepare the bell peppers. Cut out the top and seeds.

Brown the ground beef, onions and bacon, making sure there are no large chunks. Then drain off the grease.

Add the onion soup mix, panko, bread crumbs and mushrooms and continue to brown for about 2 minutes.

Spoon the mixture into the bell peppers and place in an oven safe dish.

Top with Mozzarella cheese and bake at 350° for 40 min.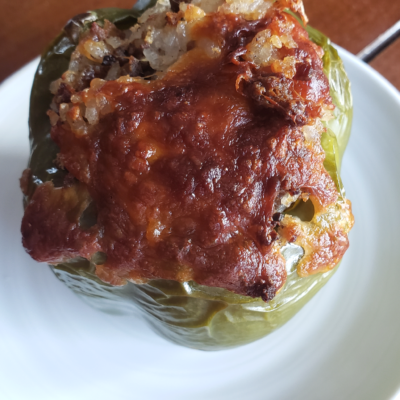 Do you have a favorite stuffed bell pepper recipe? I'd love to try it. Also, for delicious snacking ideas, be sure to hit up Smart and Final's social media. They're giving away $25 gift cards. All you need to do is share your favorite snack hacks.