When in Las Vegas, you have to stop in for some traditional Irish cuisine at Rí Rá Irish Pub, in the Mandalay Bay Shops. It epitomizes a truly Irish pub experience from the ambiance of the restaurant to the staff, you'll feel like your in a neighborhood bar where everyone is your friend, and you never want to leave.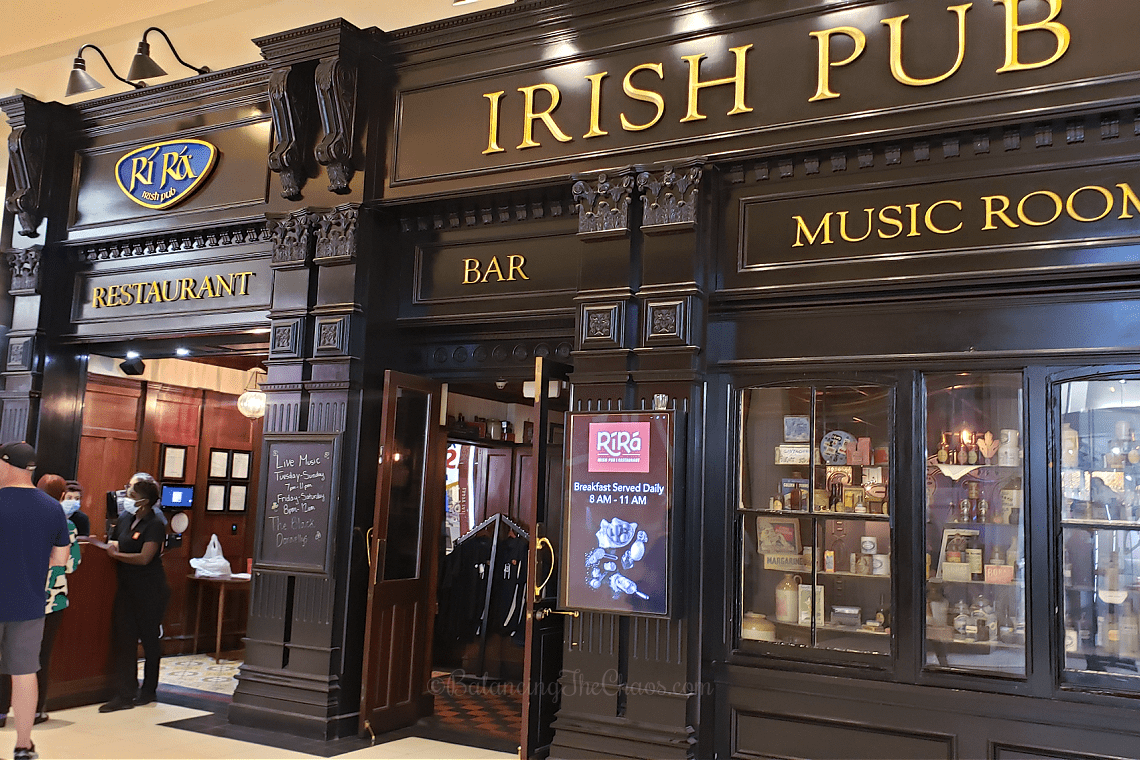 Once we checked into Rí Rá Irish Pub, the first thing I noticed was the vibe. I felt like I had been transported to a traditional Irish Pub. The Las Vegas location was constructed from an original pub, that was meticulously restored in Ireland then shipped to Las Vegas, from the flooring to the walls and intricately detailed mahogany placed throughout.
So many different nooks and crannies of this pub, we went on a guided tour, learning about the history of some of the decorations down to the history of the rich mahogony that adorns the walls.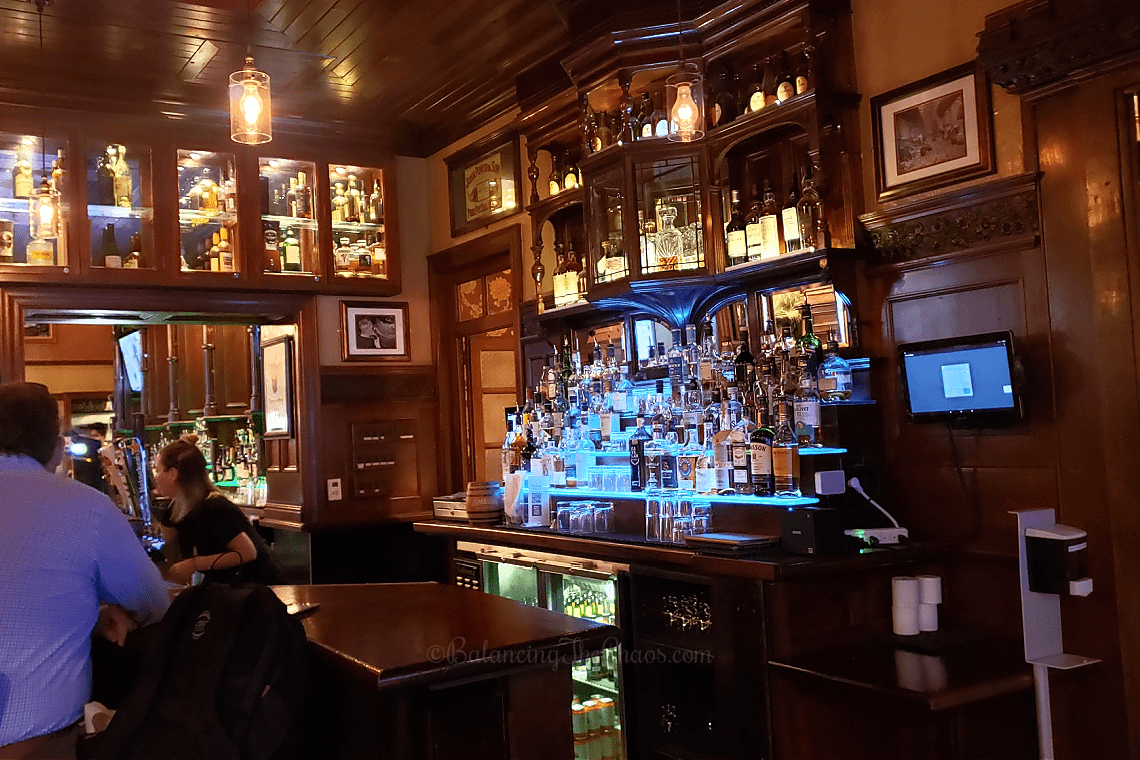 We were seated by their friendly staff and immediatly introduced to their delicious Irish Soda Bread, we were told is baked daily at a local bakery.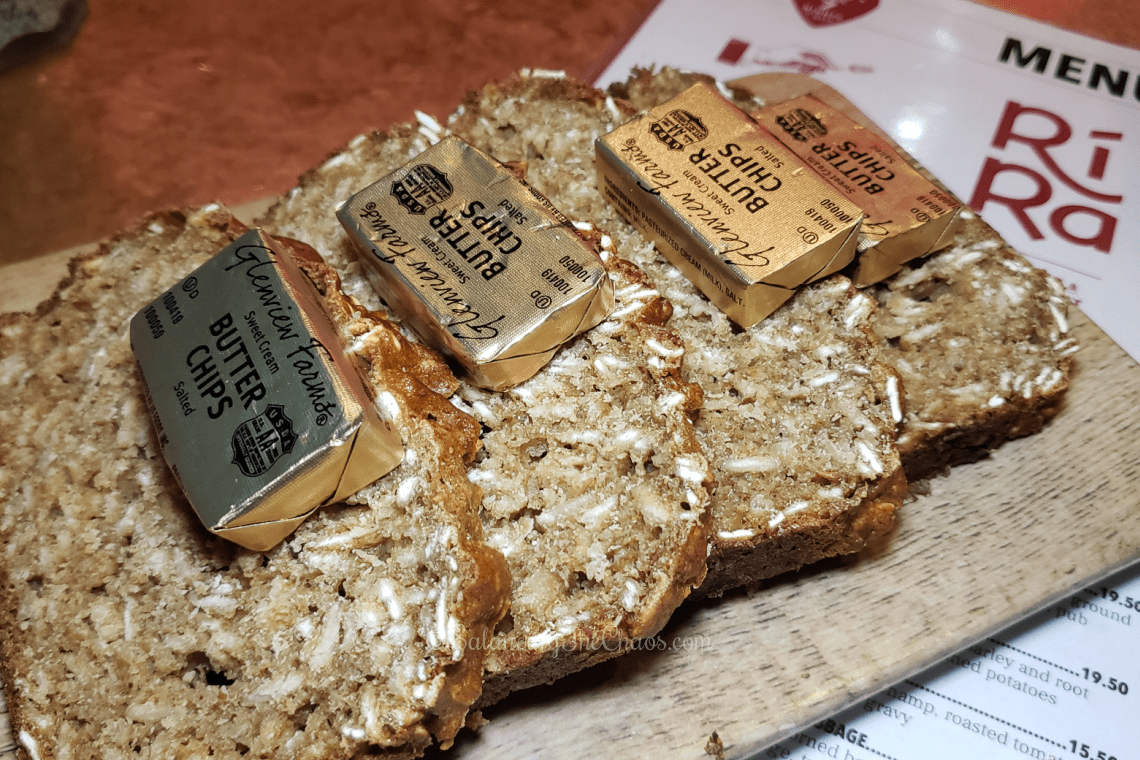 Among their various appetizers, we decided to sample their traditional potato cakes that had a little crisp on top, and tender on the inside. Basially, they take mashed potatoes and mix in green onion, and cheddar cheese, pan sear it, then plate it with a savory sour cream and a balsamic glaze drizzle.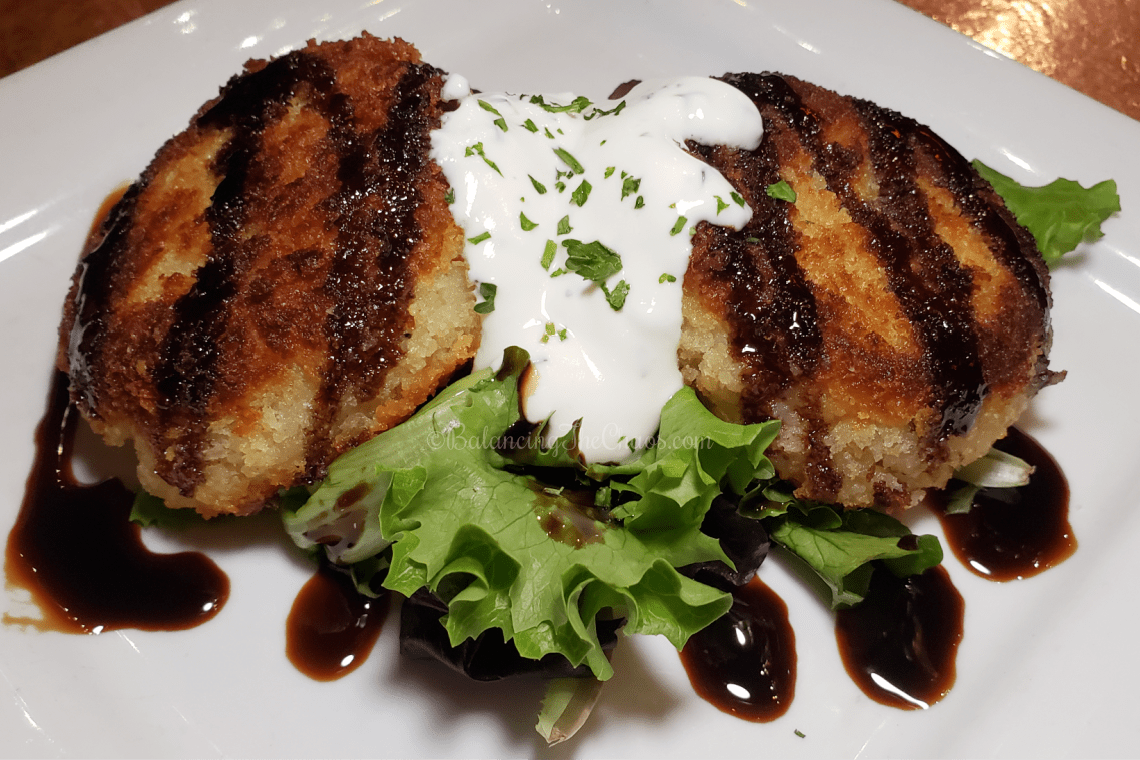 We heard great things about their Deviled Scotch Eggs, that we're definitely going to try next time we visit.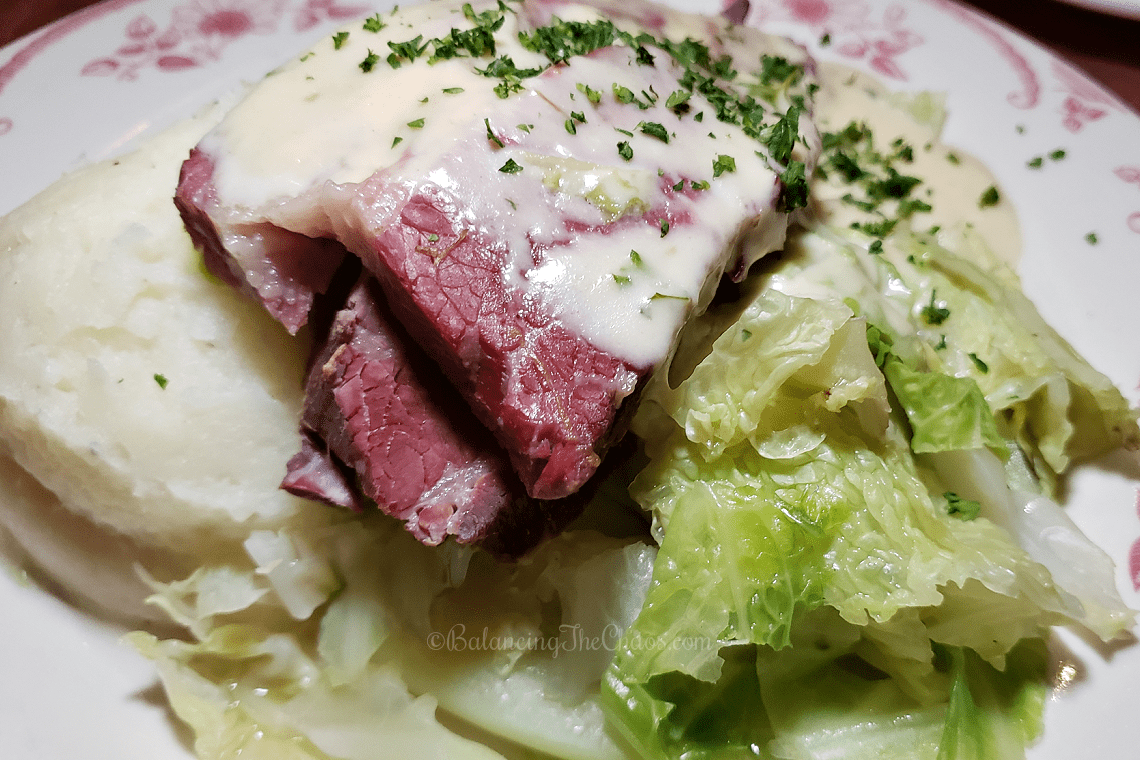 One of my absolute favorite dishes is corned beef and cabbage, and Rí Rá, Las Vegas knocks this one out of the park. Thick, juicy strips of house brined corned beef piled on mashed potatoes and braised cabbage, was topped with a traditional Irish parsley sauce.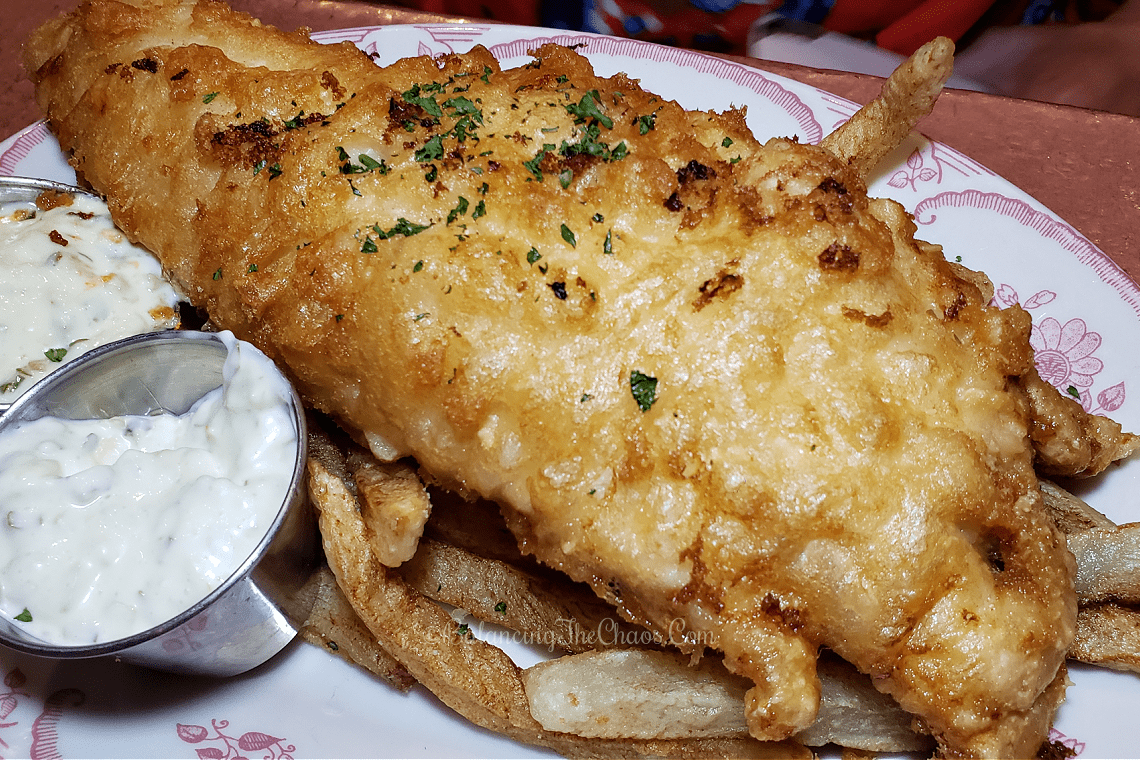 My girlfriends sampled the steak and chips, a char-grilled new york strip, hand-cut chips, roasted mushrooms and onions, topped with a Gaelic steak sauce, and a traditional fish and chips: Lager battered Icelandic haddock piled on hand-cut fries, both of which were equally tantalizing.
They also feature traditional Irish fare including bangers and mash and shepherd's pie and Irish stew.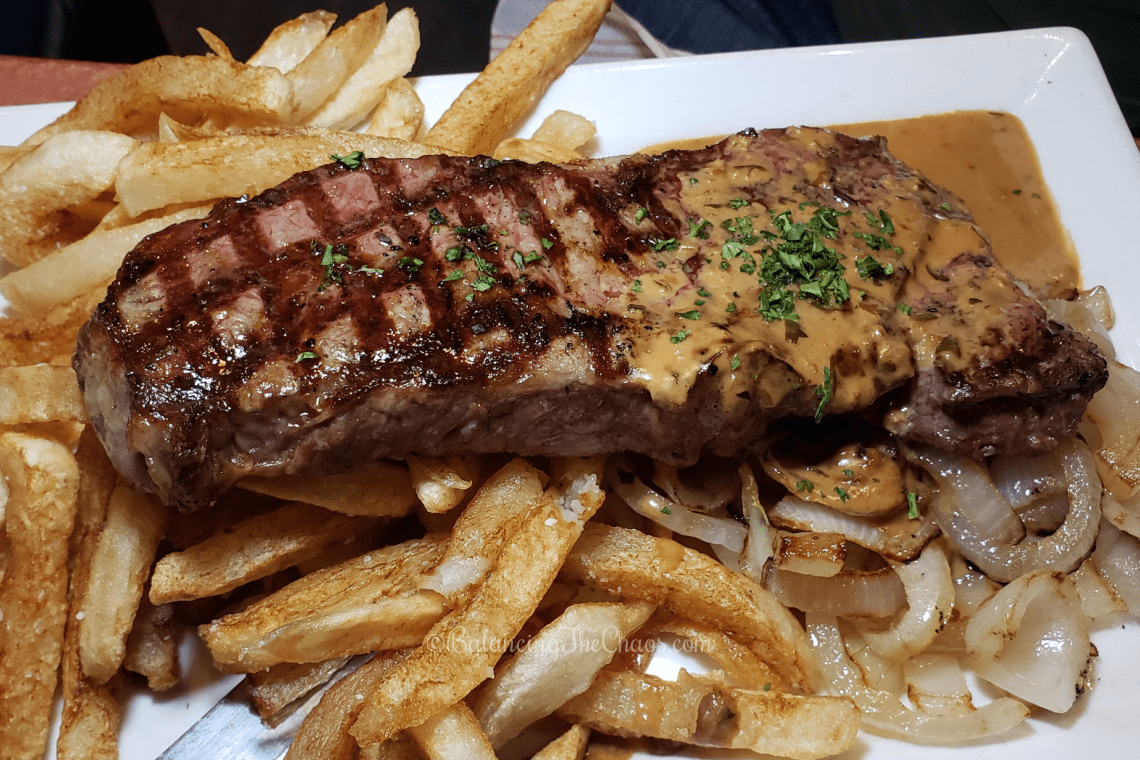 What absolutely loved about this Irish Pub was the feeling like we were at home. Seriously, we could have stayed all night. Staffed with Irish men and women learning the US restaurant business and weekly live performances by Irish bands, this truly is an authentic Irish experience.
AD #rirapub #riralasvegas #rirairishpub #irishpub #publife #pubfood #irishlifestyle #irishfood #irishcuisine #IrelandinVegas #visitlasvegas #travel #lasvegas #wheninvegas #travellasvegas #vivalasvegas