Last week, my girlfriends and I headed out for a mini Vegas vacation to get away, have some fun and catch up since we hadn't seen each other in almost a year. When we were planning our road trip, I remembered one of our local Southern California restaurants, Grasslands BBQ & Churrasco, has a sister location: PAMPAS, LAS VEGAS, and knew it would be the first stop on our adventure.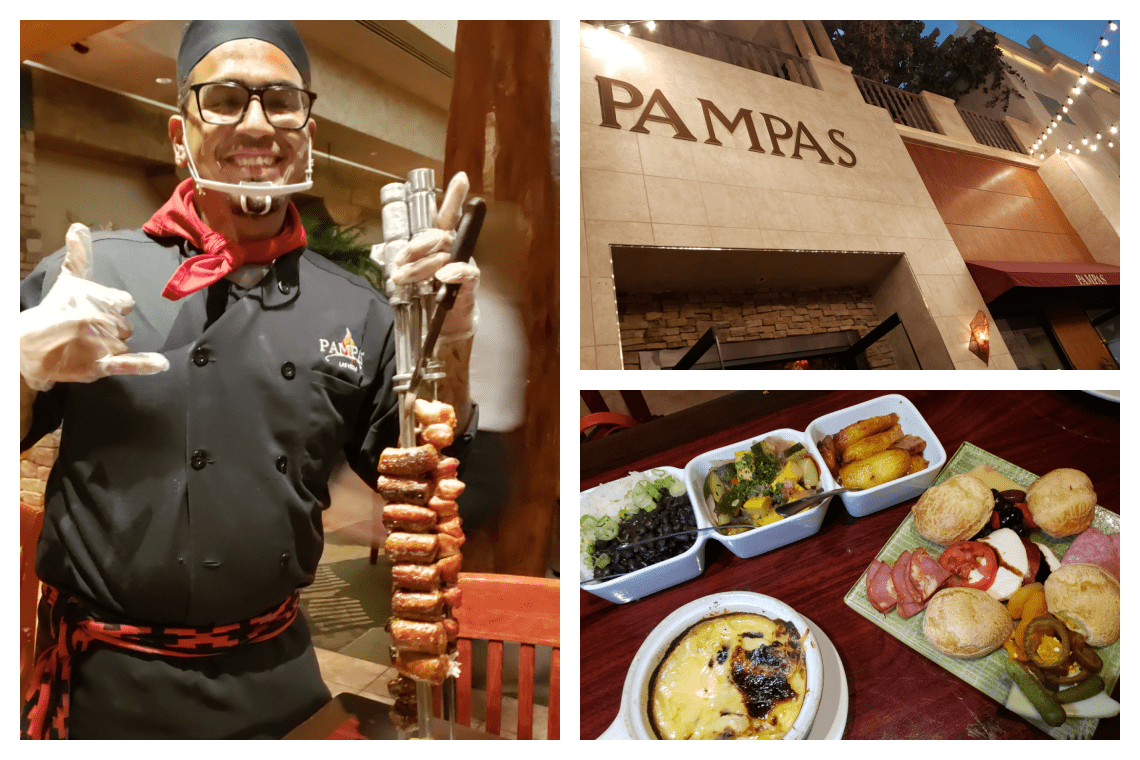 When in Las Vegas, you MUST visit Pampas, Las Vegas. Located in the Miracle Mile Shops next to Planet Hollywood, Pampas Las Vegas is Las Vegas' original Strip Churrascaria! They offer delicious South American Barbecue, featuring a variety of meats from Picanha Nobre (noble top sirloin), Frango Enrolado Com Bacon (bacon-wrapped chicken) to Faix Enrolado Con Queijo (filet crusted in cheese), and more. Paired with sides like sauteed veggies, white rice, black beans, and plantains, Pampas is a perfect restaurant for the family.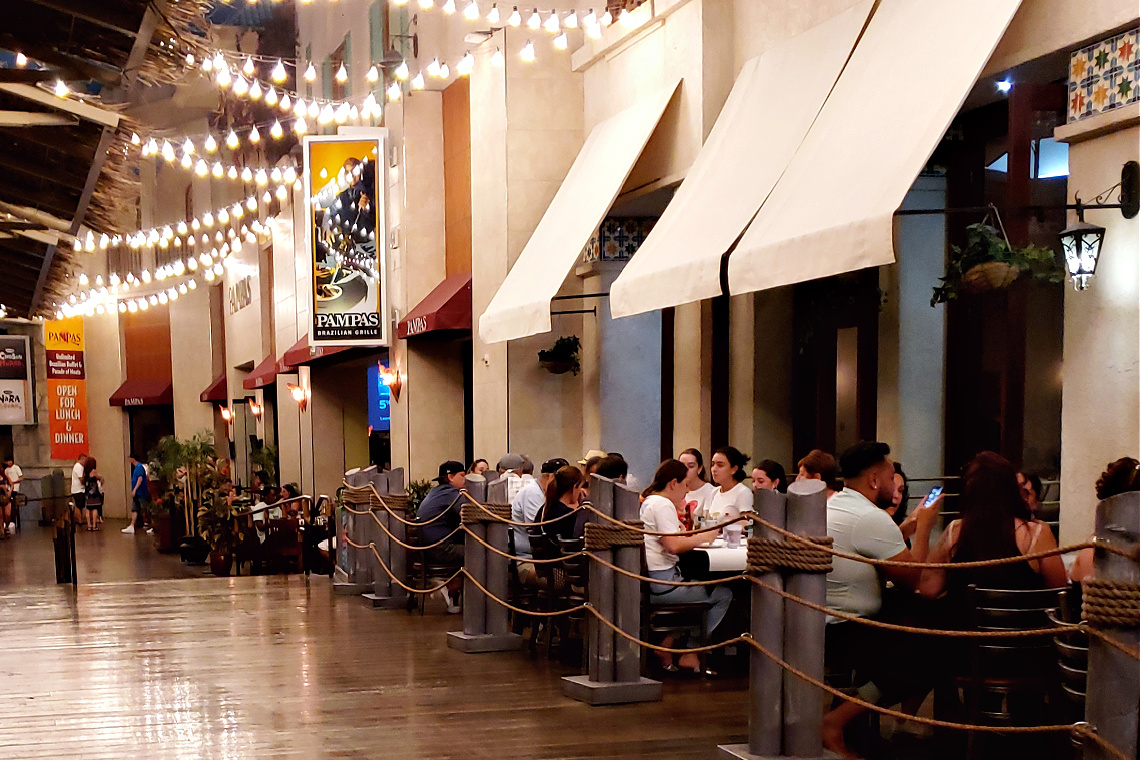 They perform the Rodizio style of service. In Brazillian restaurants, the Rodizio style is a steakhouse where an endless parade of expertly seasoned meats are delivered and carved tableside. Servers roam from table to table with skewers of slow-cooked meat where guests take a small portion of meat for themselves. The procession continues until you have reached your limit. The only thing you need to worry about is when to turn your card to stop.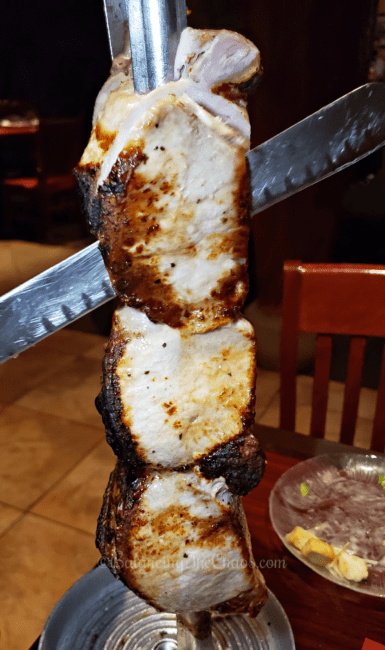 The meats include:
Picanha Nobre (Noble Top Sirloin)
Lombo De Alho (Garlic Sirloin)
Frango Enrolado Com Bacon (Bacon Wrapped Chicken)
Linguica De Porco (Pork Sausage)
Coxa De Frango (Chicken Leg)
Maminha De Alcatra (Beef Tri-Tip)
Presunto (Ham)
Lombo De Porco (Pork Loin)
File Con Bacon Embrulhado (Bacon Wrapped Beef Filet)
Cordeiro (Lamb)
Faix Enrolado Con Queijo (Filet Crusted in Cheese)
Along with the endless amounts of protein that is carved tableside, there are unlimited servings of handcrafted starters and sides.
The starter is a charcuterie tray that includes a petite Caprese, dry sausage, Monterey Jack, cheddar cheese, mixed olives, fire-roasted peppers, house pickles, dried fruit & Pao de Queijo or Brazilian cheese rolls.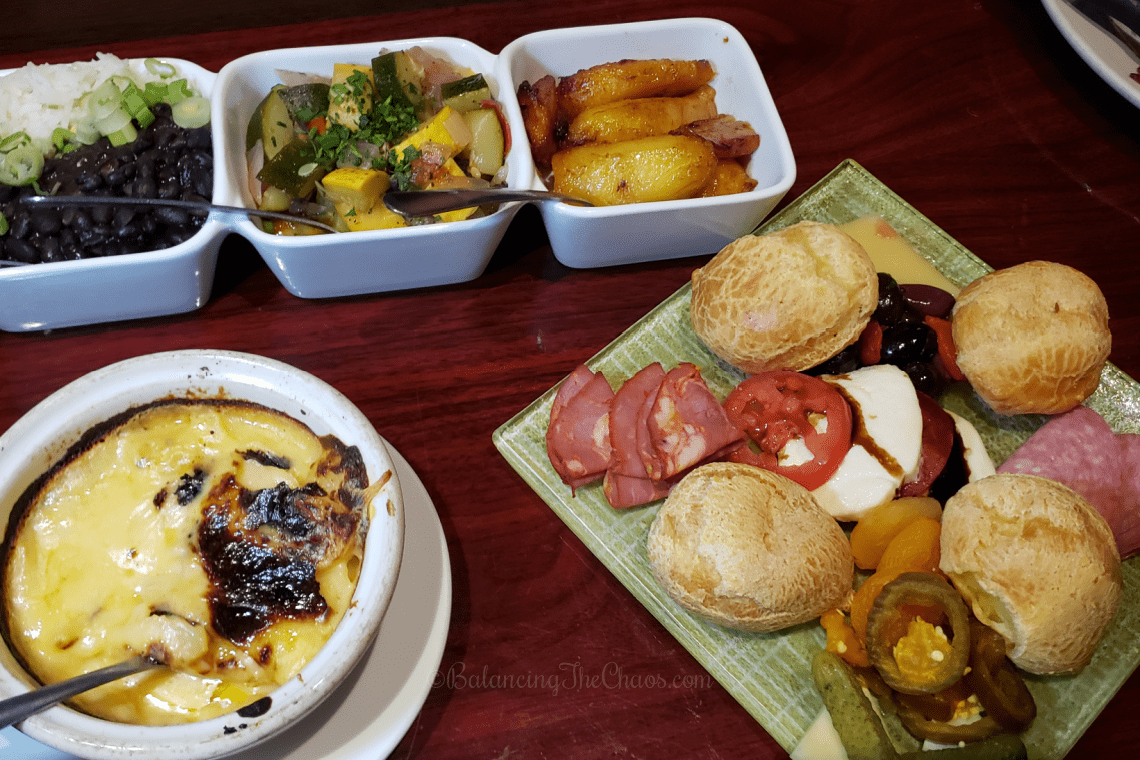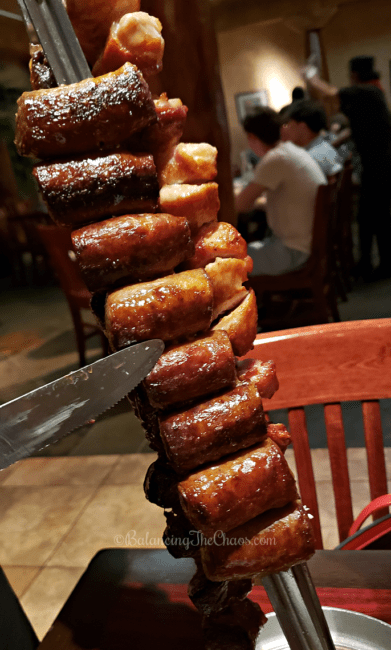 The sides include:
Feijão Simples (Stewed Beans)
Black Beans, Onions, Garlic, Tomatoes, Carrots
Arroz De Alho (Garlic Rice Pilaf)
Jasmine Rice, Onions, Garlic, Scallions
Feijo Verde Saturado (Green Beans)
Green Beans, Tomato Concasse, Red Onion, Minced Garlic
Banana De Terra (Fried Plantains)
Batatas Gratinado (Au Gratin Potatoes)
Sliced potatoes baked in a cheddar cheese sauce
Thinking back to our favorite flavors, I'd have to say that the File Con Bacon Embrulhado, the Linguica De Porco, and the Lombo De Alho are at the top of my list.
Spending any time in Las Vegas? Get a $10 virtual promotional card to Pampas Las Vegas when you place an order of $50 or more at www.pampastogo.com. Use promo code PLV10WEB when ordering to get this offer.