Sponsored & Affiliate post on behalf of Bolthouse Farms. I'm not sure about you, but each year I have a tough time coming up with a creative way to decorate our pumpkin. I always intend to get the kids involved in the carving, however they are usually disinterested after the first incision. And then I end up spending the next hour and a half cleaning, sculpting and carving on my own. This year, I decided to take a different course of action, a not so messy pumpkin decorating adventure!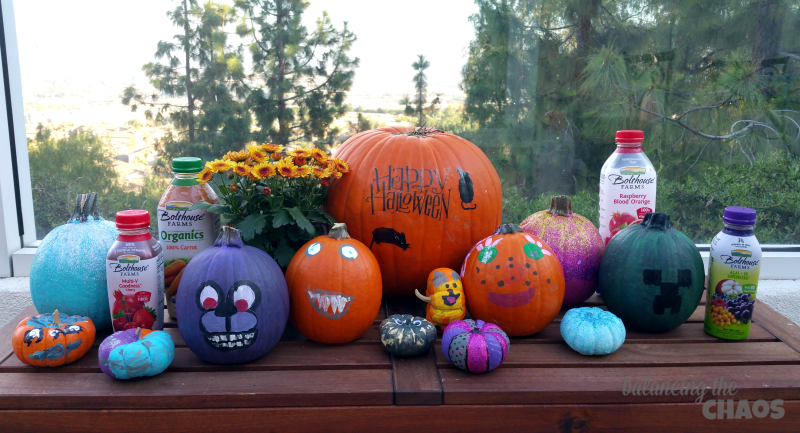 We recently received another Bolthouse Farms care package, this time with a Halloween decorating theme inside. Obviously a couple of girlfriends and I decided this was a perfect opportunity to get together decorate pumpkins, without getting messy!!!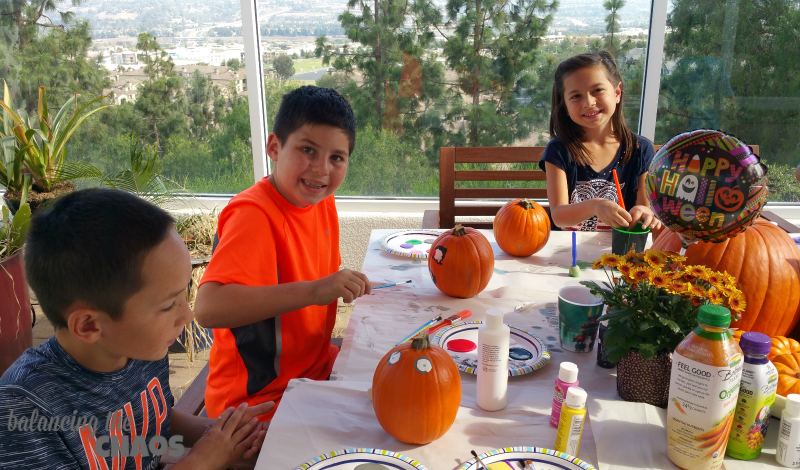 As soon as we arrived, the kids were quick to break open the paint and get started, each having their very own creative idea in mind.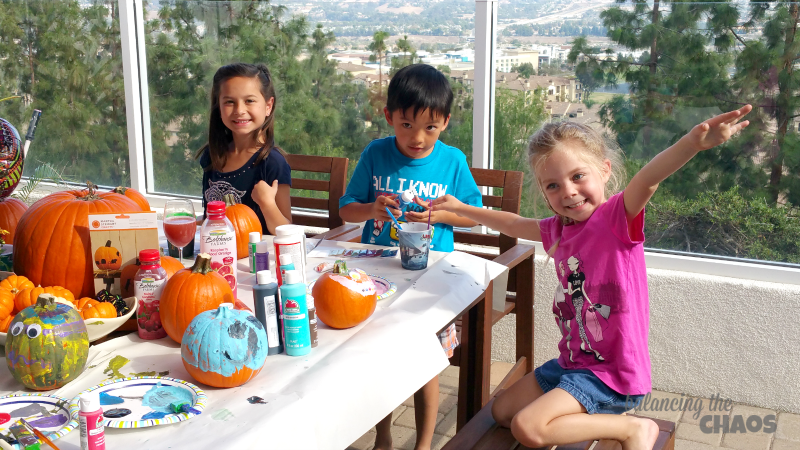 The girls used pinks, purples, turquoise and glitter while the boys decided to make the most creative jack-o-lanterns they could think of.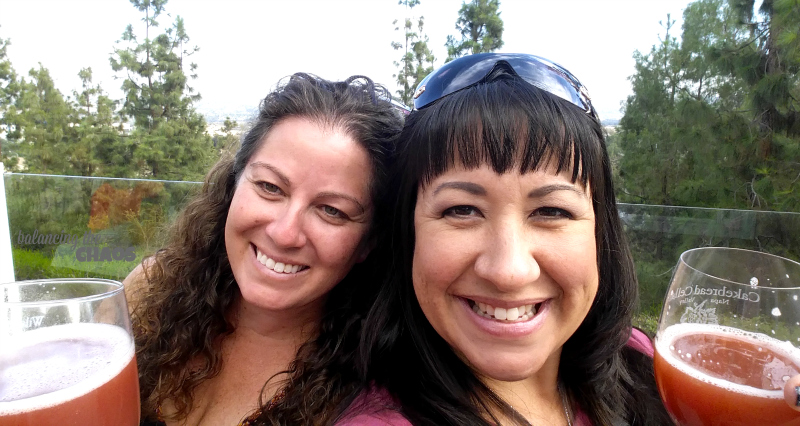 While the kids were decorating, the moms were catching up and toasting with Bolthouse Farms Raspberry Blood Orange Mimosas. A fantastic twist on the regular mimosa, the Bolthouse Farms Raspberry Blood Orange juice is loaded with blood oranges, apples, cherries, strawberries, and pomegranates. Mix this delicious all natural, organic juice with a little bit of champagne and you're in for a delicious treat!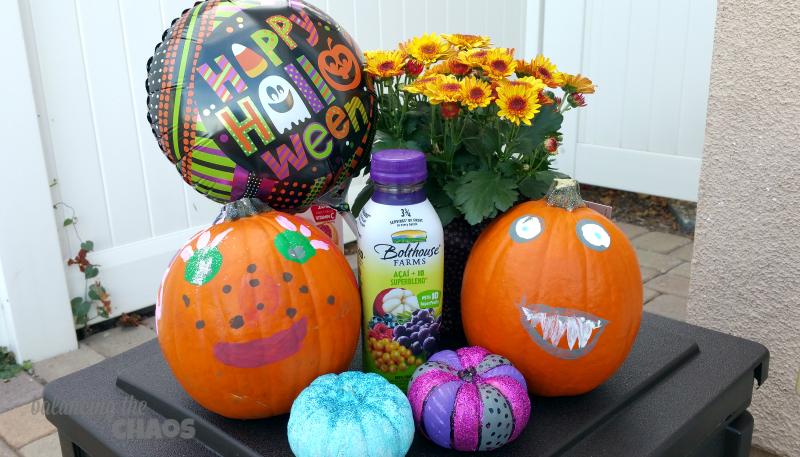 Bolthouse drinks are available at you local grocery retailer. I've actually picked up a couple of their juices and salad dressings at our local Ralphs. Grab some today while you're picking up your pumpkins if you haven't already hit up your nearest pumpkin patch.
So when I comes to pumpkin decorating, its always fun with friends…even better when you're not dealing with the messy seeds and guts. Here is another way to decorate your pumpkin without getting messy:12 – Trick or Treat Pumpkin decorating craft kits
.
SWEEPSTAKES!!!
Bolthouse Farms is hosting a pumpkin decorating sweepstakes via Instagram. To enter, post a photo of your pumpkin – carved, painted…you name it – with #juiceandghouls between October 24th and October 30th. Winners announced on October 31st include: one (1) grand prize winner – prize pack of Bolthouse Farms juices and dressings, plus a $50 Visa gift card; three (3) 2 prize winners – prize box with a selection of Bolthouse Farms juices and dressings.
Happy Halloween!