A partnership supporting Breast Cancer Awareness with a Tree Classics Wreath
As the month of October draws to a close, it's still important to continue to support Breast Cancer Awareness. At my children's school in the past year, three teachers each received Breast Cancer Diagnosis. It's quite shocking really, to think about how many women are diagnosed annually. Approximately 1 in 8 women will develop Breast Cancer in the course of their life time. That is one scary statistic. And they are estimating that in 2016, 246,660 new cases of invasive breast cancer are expected to be diagnosed in women in the U.S., along with 61,000 new cases of non-invasive breast cancer. Raising awareness is key!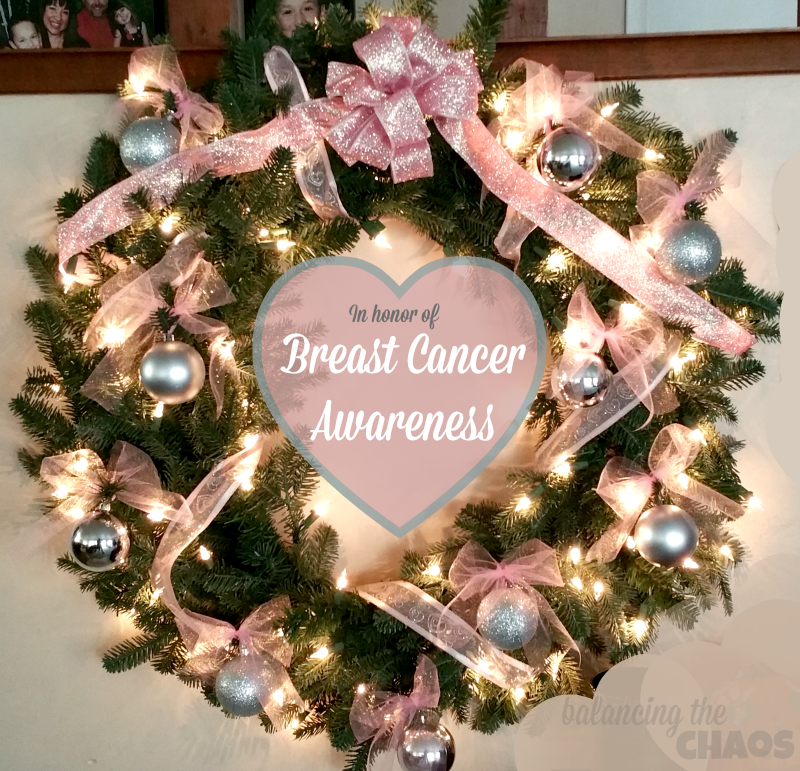 Since I am now over 40 years old, my physician continues to request annual mammograms for me. I recall that two years ago, the day I received the results of my mammogram, a friend of mine also received the results of her screening. Unfortunately at that time, she was diagnosed with stage 4 Breast Cancer while I was in the clear. Thankfully she has done well with her treatment and is currently cancer free, however others are not so lucky.
I have teamed up with Tree Classics to show my appreciation and support of Breast Cancer Awareness month, decorating this beautiful wreath for all who visit to enjoy and a reminder of the importance of spreading awareness and support. Early detection is KEY! By doing regular self exams, annual doctors visits, mammograms, and healthy habits are the best defense against Breast Cancer. Also, get involved – donate to organizations like the National Breast Cancer Foundation to provide mammograms, breast health services, education, and support for those in need.
About Tree Classics: Founded in 1967, Tree classics offers the world's finest artificial Christmas Trees™ to your doorstep. They offer the largest selection as well as the most realistic trees and highest quality artificial trees.