Southern California welcomes Stonefire Grill Laguna Niguel, with their signature fast-casual dining restaurant serving up delicious fire grilled meats like tri-tip and chicken to their creamy pesto pasta and scrumptious one-of-a-kind carrot cake.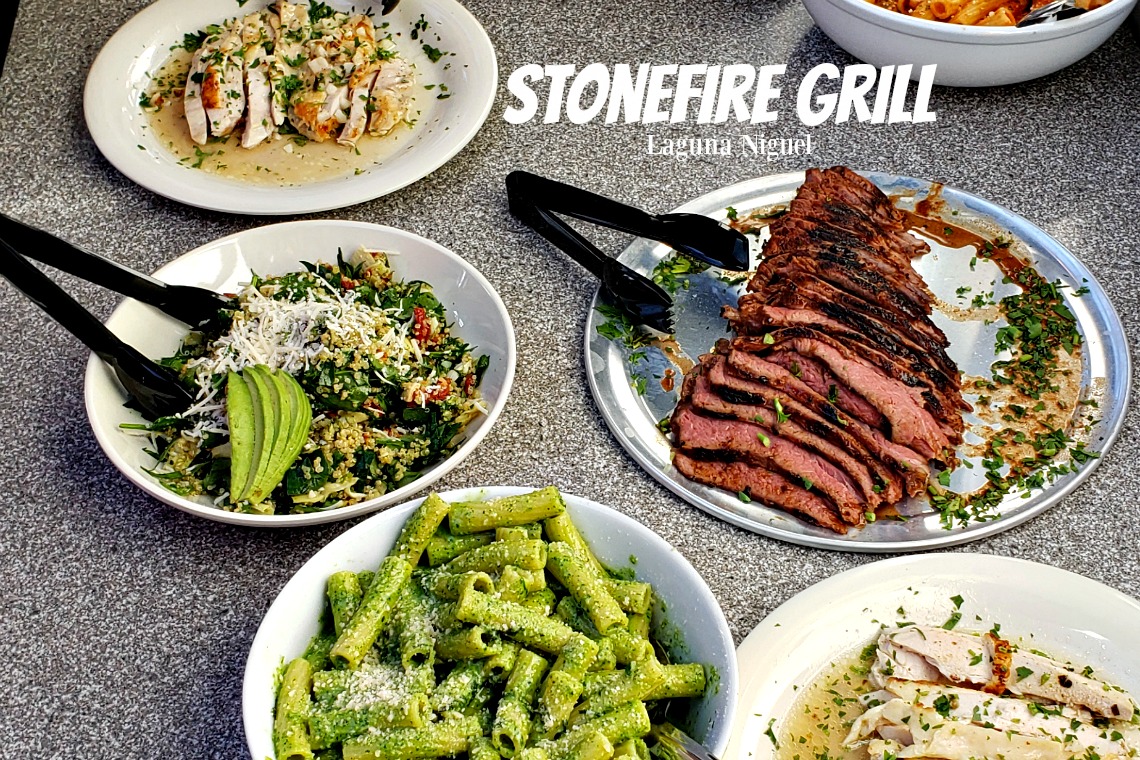 Mary and Maureen Harrigan dreamed of their own dining concept that focused on freshness, efficiency and value. In 2000, they opened the ever popular Stonefire Grill, that emphasized dining in, take out and catering. The newest location showcases this with their restaurant layout. One entrance to the Laguna Niguel is geared towards the dine in clientele, while a second entrance is designated for take out and catering guests.
We were invited to a media tasting, where we had the opportunity to walk through the kitchen and see how streamlined the process of serving up the best quality dishes to their clientele. I was impressed how quickly and efficiently they got the food out to their guests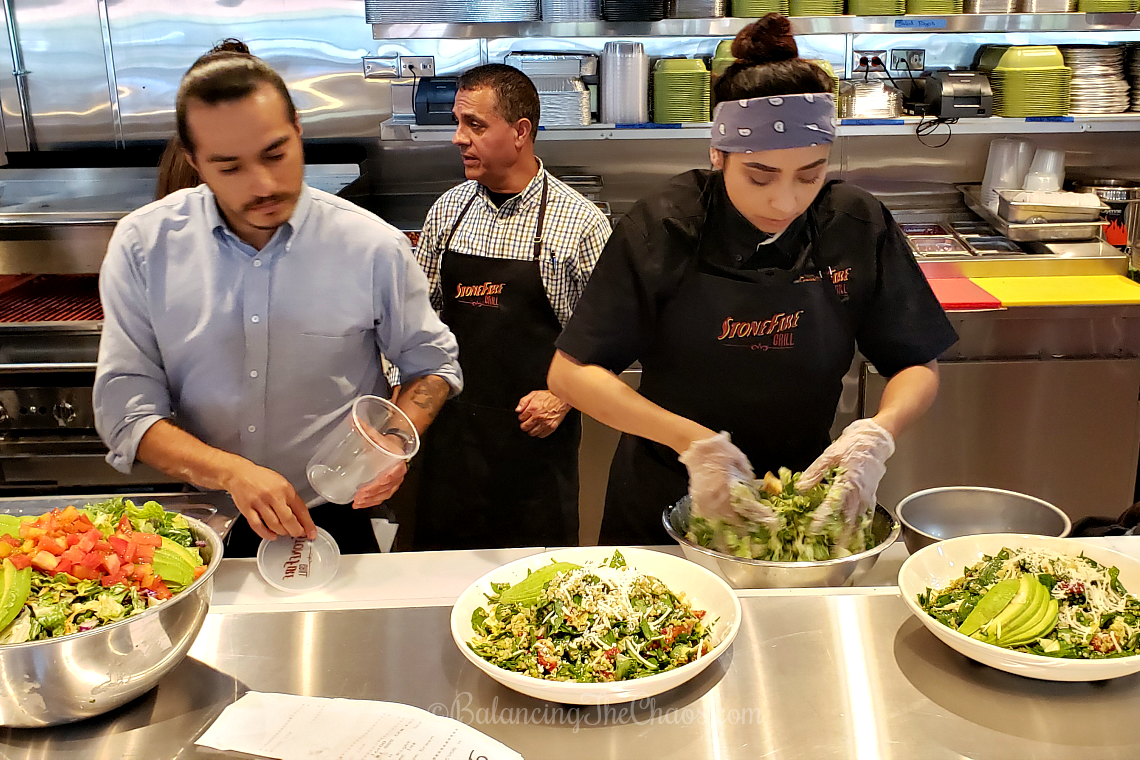 Then we had the opportunity to sample some of their signature dishes, like the Pesto Pasta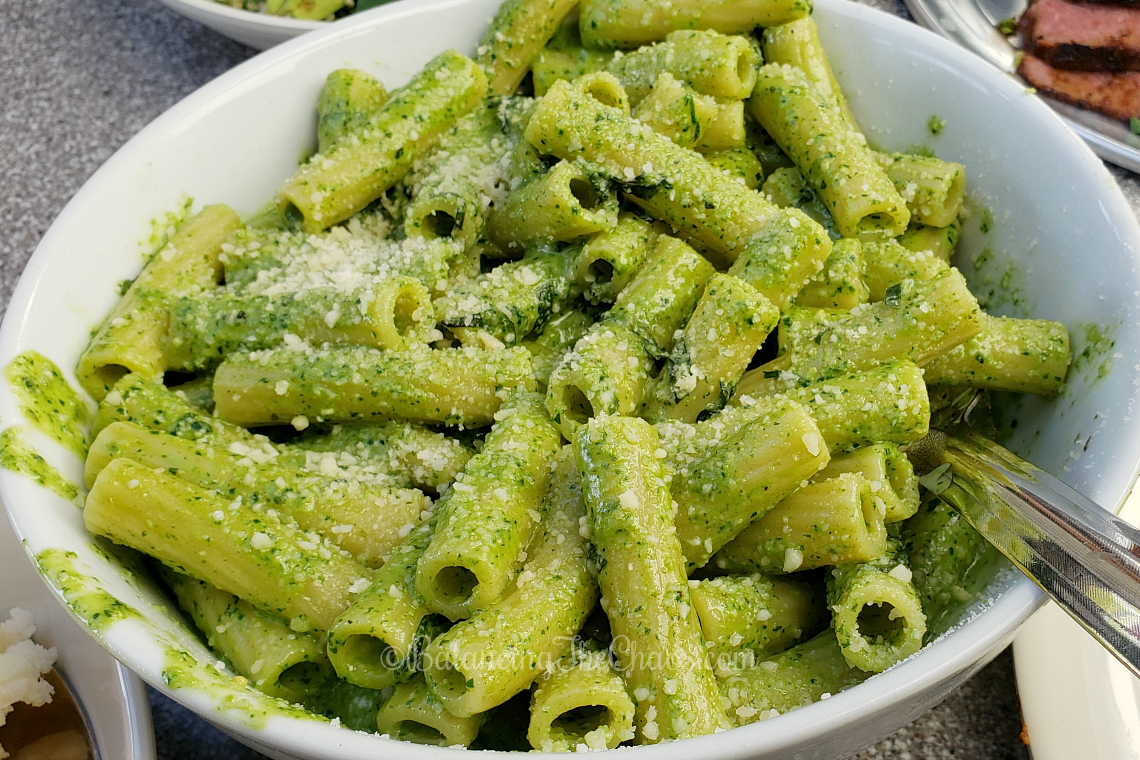 The Keen Green Salad that is made of Quinoa, chopped spinach, sun dried tomatoes, artichoke hearts, avocado, Parmesan cheese, and fresh Pesto.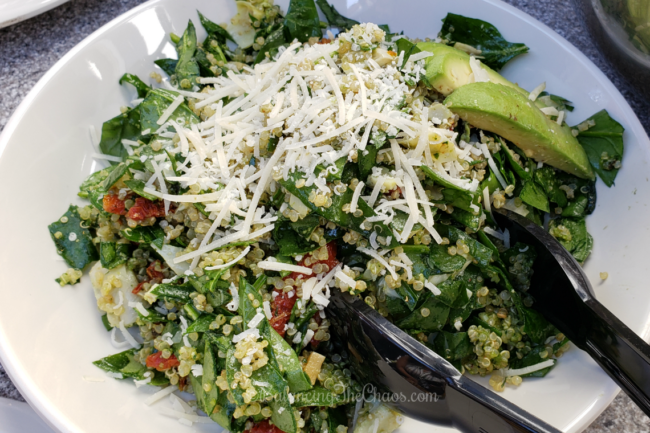 The Lemon Garlic Chicken: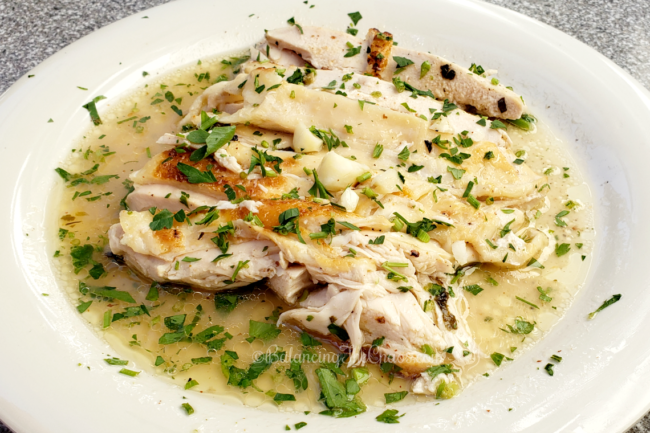 And the ever tasty and fresh tri-tip: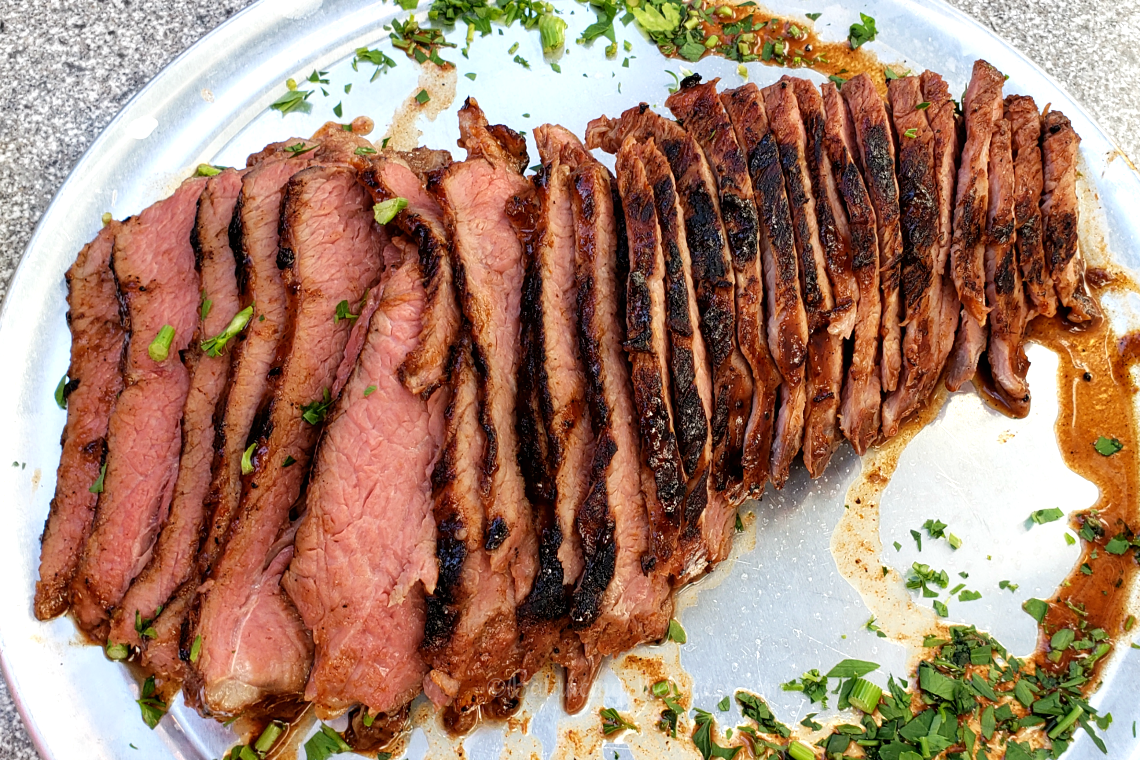 They also have so many more fantastic dishes, you're just going to have to stop by the newest location. Better yet, visit now through May 31st, and you can get their Grand Opening Special. For $24.99, you can get the Grand Opening Take Out Special that feeds 4 or more that includes your choice of:
Whole Chicken, Tri Tip OR Full Slab of Baby Back Ribs. This includes a small vegetarian BBQ chopped, large garlic mashed potatoes and 8 freshly baked breadsticks.
Whole Lemon Garlic Chicken OR 12 Mediterranean Chicken Patties; served with hummus, Mediterranean chopped salad, 4 pita, Zhoug, and Tahini.
Pizza & Pasta; 12″ two topping pizza, large pasta, small salad and 8 freshly baked breadsticks.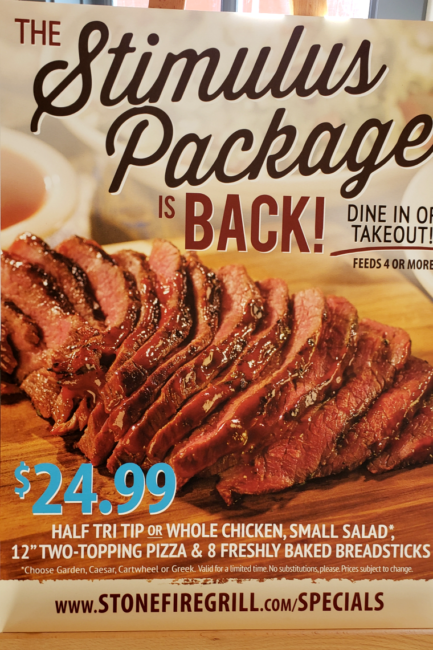 Or, pick up the Stimulus Package, shown above. Either way, it's great food at a great price.