I have been working up a storm. And when I'm not working, I've been running from event to event, practice to rehearsals and back again, if not lost in a sea of homework. I finally had a little down time, so I decided to enjoy a quite movie at home. Recently released on Blu-Ray and DVD, "NO POSTAGE NECESSARY", is a heart warming film about perceptions, relationships, and choosing to change our own destiny.
This feature contains affiliate links.

In No Postage Necessary, Sam always makes the wrong decisions. As a convicted computer hacker, he is forced to make ends meet at a local ice cream shop while living with his brother. He disguises himself as a postal worker and begins stealing mail, until he comes across a beautiful envelope that catches his eye. In it, a woman's heart felt letter to her deceased husband, Sam instantly feels a connection and is drawn to this woman. They meet and become friends, as he longs to be a better man, worthy of the same type of love she felt for her late husband, until his past comes to play.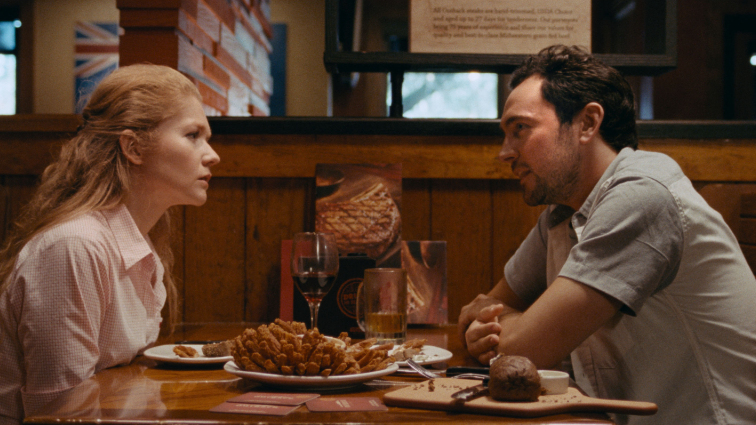 The Blu-ray comes filled with behind the scenes bonus content, while both the DVD and Blu-ray editions feature the music video for film track "Talk About Love" – performed by No Postage necessary star Charleene Closshey.
No Postage Necessary is directed and written by Jeremy Culver and was produced by Culver along with Closshey by Two Roads Picture Co. Additional cast members include Robbie A Kay (Pirates of the Caribbean: On Stranger Tides), Raymond J. Barry (Just Married), Michael Beach (Aquaman), Stelio Savante (Blood In The Water) and Michelle Moreno (UnREAL).
I really enjoyed this romantic heart-warming story. But I really don't want to spoil this cute movie for you, if want to know how it ends, pick up your own copy at
Amazon.com