Finally, the weather is changing and it's time to try out my new Fairwind FWPC6L Pressure Cooker. Did you receive one? I know LOTS of people who received them as gifts over the holidays. For my first run though, I decided to venture into the world of Chili, making a Mild Ground Beef and Bean Chili for the family.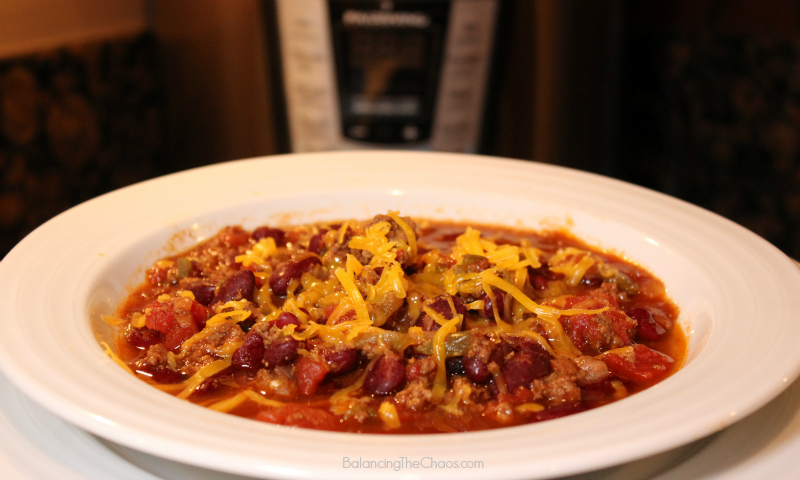 It's fun to receive products from the manufactures and have the opportunity to test them out. So as soon as I received my Fairwind FWPC6L Pressure Cooker, I started asking around about Chili recipes since I had not yet attempted to make it on my own. This is what I came up with:
Mild Ground Beef and Bean Chili
Ingredients:
1 lb ground beef
2 teaspoons olive oil
1 sweet onion
1 green bell pepper
1 jalapeno pepper, seeded
2 cloves garlic, minced
4 cups of diced tomatoes (2 cans undrained)
2 cans dark red kidney beans, drained and rinsed
3 tablespoons tomato paste
1 tablespoon dark brown sugar
2 tablespoons worcestershire
2 teaspoons unsweetened coca powder
1/2 teaspoons crushed red pepper
1 tablespoon chili powder
2 teaspoons ground cumin
2 teaspoons kosher salt to taste
1 1/2 cups water
After cleaning out my brand new Fairwind Pressure Cooker, I took the inner pot and placed it on the stove. I used a little bit of oil and browned the ground beef for approximately 5 minutes. Then I added the olive oil, onion, bell pepper, and jalapeno pepper and cooked on medium heat for another 4-5 minutes. Stir in garlic and add the rest of the ingredients: tomatoes, kidney beans, tomato paste, brown sugar, worcestershire, coca powder, red pepper, chili powder, cumin, salt and water. Make sure all ingredients are mixed well. I made sure the exhaust valve was set for air tight, then I closed the cover making sure the arrows were aligned in the "closed" position. I pressed the beans/chili button and let it go. Approximately 22 minutes later I heard a beep telling me my Mild Ground Beef and Bean Chili was complete.
You can watch me throw my Mild Ground Beef and Bean Chili together here:

Pressure Cooker Tips:
Certain foods may sputter clog the pressure release device (steam vents), Only fill it half full when making foods like applesauce, cranberries, cereals, macaroni, and noodles.
Never fill unit over 2/3 full.
Make sure unit is properly closed before operating to prevent scalding
When you open the pot, be careful to use gloves or potholders to prevent scalding too.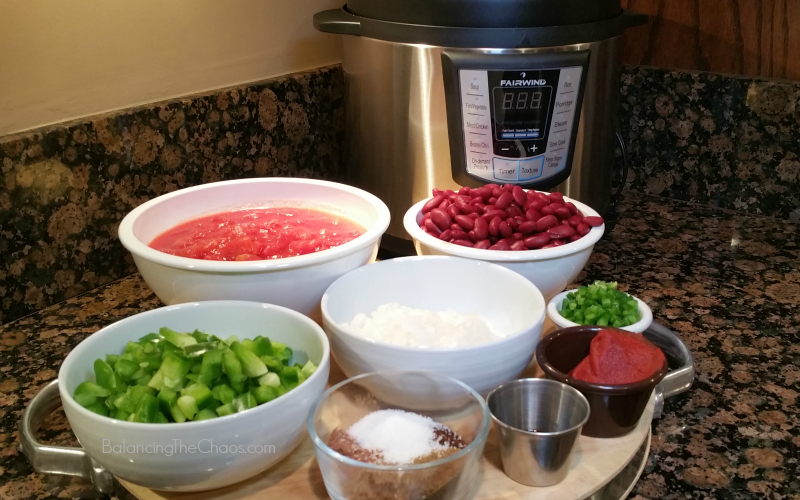 Since I'm a pressure cooker newbie, I love the fact that there are 8 preset buttons on the display. I can't wait to try rice! To help create that perfect "fluffy" rice, they even have rice/water cooking chart in the manual so there isn't any guesswork involved.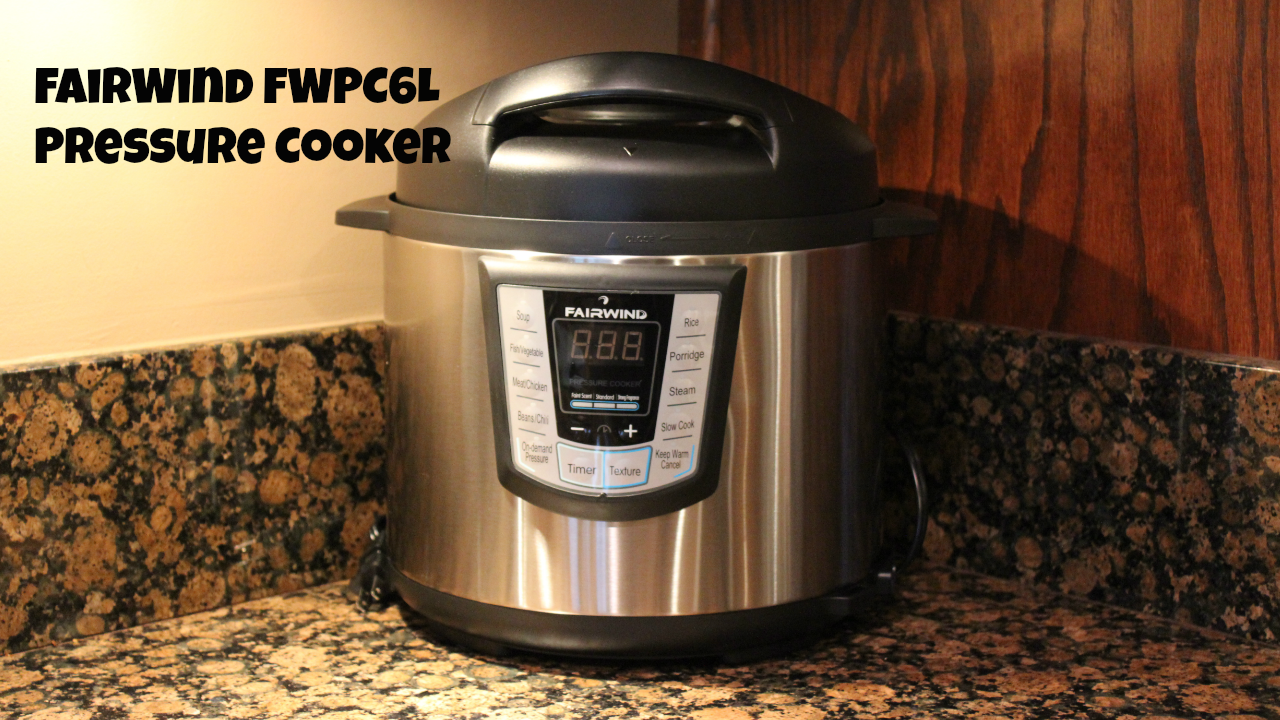 With limited space in my kitchen, I can now combine 3 appliances into one (Pressure Cooker, Rice Maker AND Crock Pot). The manual cook settings let me plan for desirable texture and tenderness of the food. Generally, the more quantity of food and fluid are put in the pot, the more time it requires to fully cook.
Not ready to start cooking yet, but would like dinner ready by a certain time? You can use the Timer Button for delayed cooking. This is such an awesome feature! I can use it when we're stuck at the baseball field or dance class. and I wanna have dinner done at a certain time!
Looking to pick up one for yourself? You can get it on Amazon for $79.00 right now as it's on sale! Combine that with Amazon Prime for FREE SHIPPING.