School is out and we're beginning our Summer Bucket List planning. This year, I want us to unplug from our devices so I'm on the hunt for engaging interactive summer experiences for the family. At Knott's Berry Farm, this summer, there is fun for everyone. They offer original adventures that can't be found anywhere else with Ghost Town Alive!, Knott's Summer Nights, and the re-opening of Soak City Waterpark.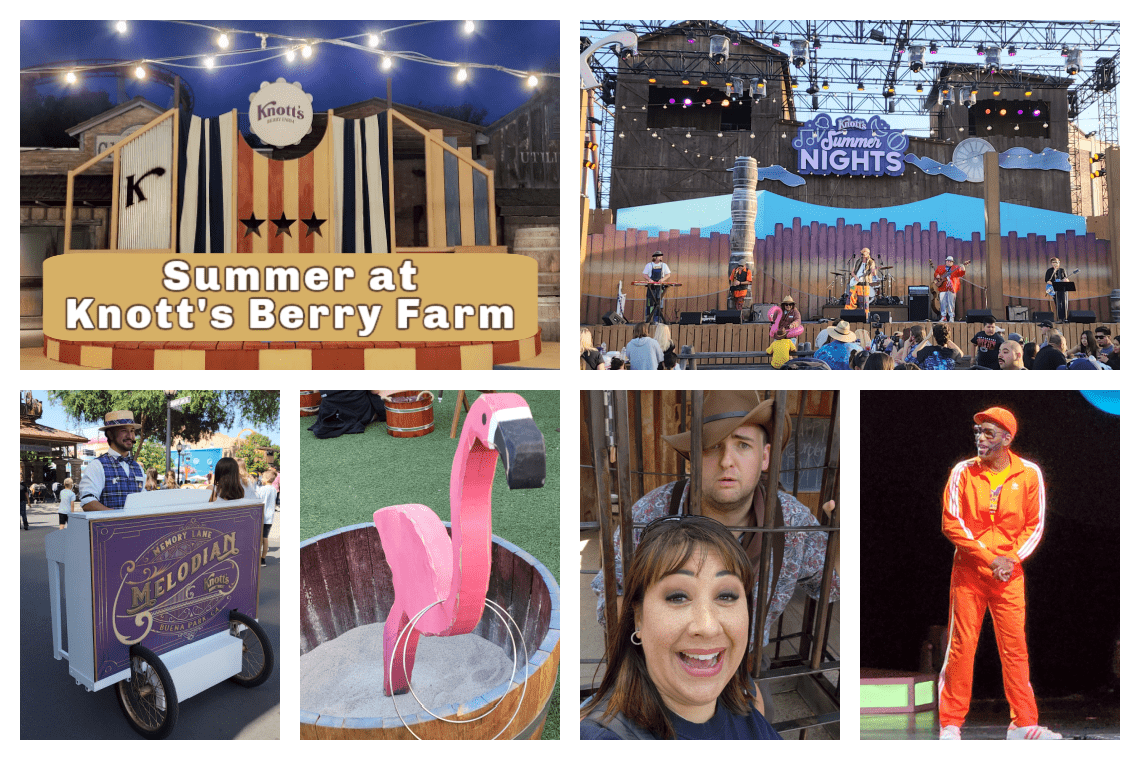 As a Knott's Berry Farm Berry Ambassador, I love sharing our experiences on The Farm. We have been enjoying more time at the park now that some of the Covid protocols have been less restrictive. And with my children now in their teenage years, they are enjoying spending time at Knott's Berry Farm without their parents in tow.
The summer comes alive with the return of Ghost Town Alive! Calico comes to life with a new interactive storyline. Two years have passed without a celebration and the citizens are determined to
make this year's return a great one. I entered Ghost Town last weekend and discovered Emery was having a difficult time in Calico. Apparently, he was in a financial bind and needed to sell the Calico Post Office. He put me on a mission – to find his claim. Naturally, I obliged and was off and running around the town of Calico, eventually discovering he had hit pay dirt at the bank because he had a little gold stashed away. Unfortunately, it didn't work out for him because he ended up in jail due to little miss deeds in counterfeiting. Interacting with the characters of Ghost Town was a blast and I am looking forward to my next adventure on future visits.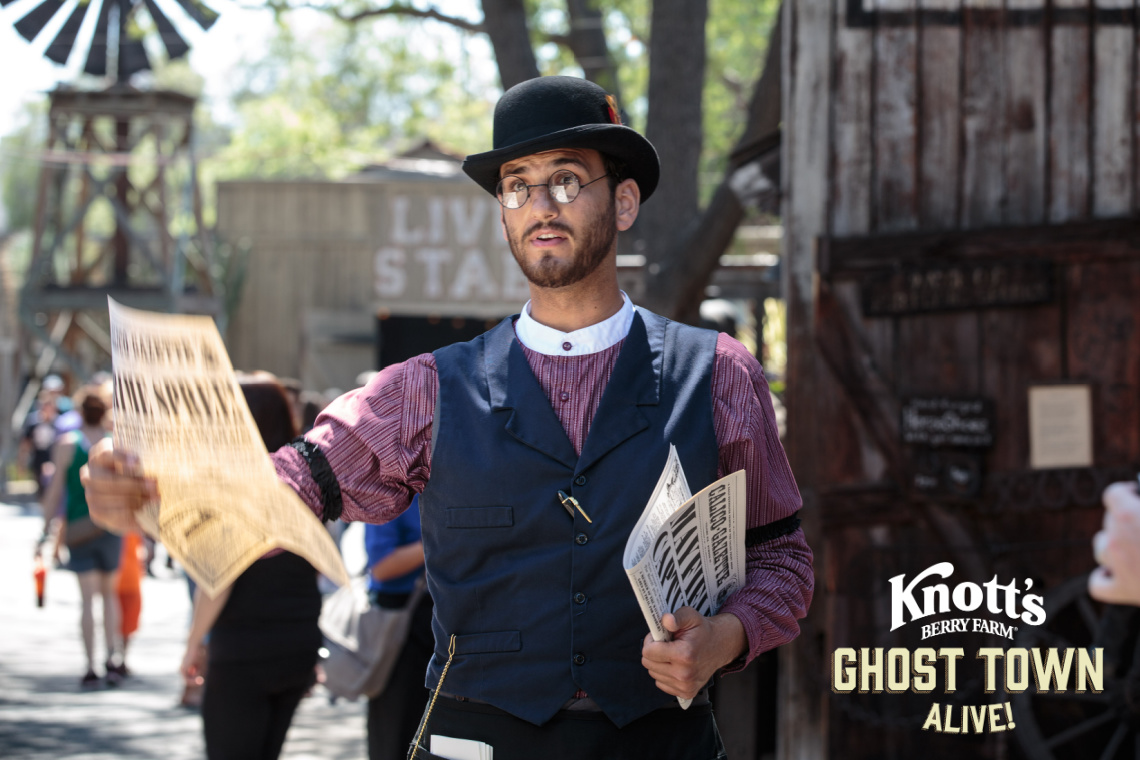 Once you make your way out of Ghost Town, there are other new entertainment options available:
In Fiesta Village, enjoy the sounds from South of the Border as the Mariachi Angelitas take the stage.
Strolling down the Boardwalk, listen to the cool tunes from K-NOT Radio
KrazyKirk and the Hillbillies belt out favorite tunes at the Wagon Camp
Miss Cameo Kate's Western Burle-Q Revue is all kids of fun at the legendary Bird Cage Theatre.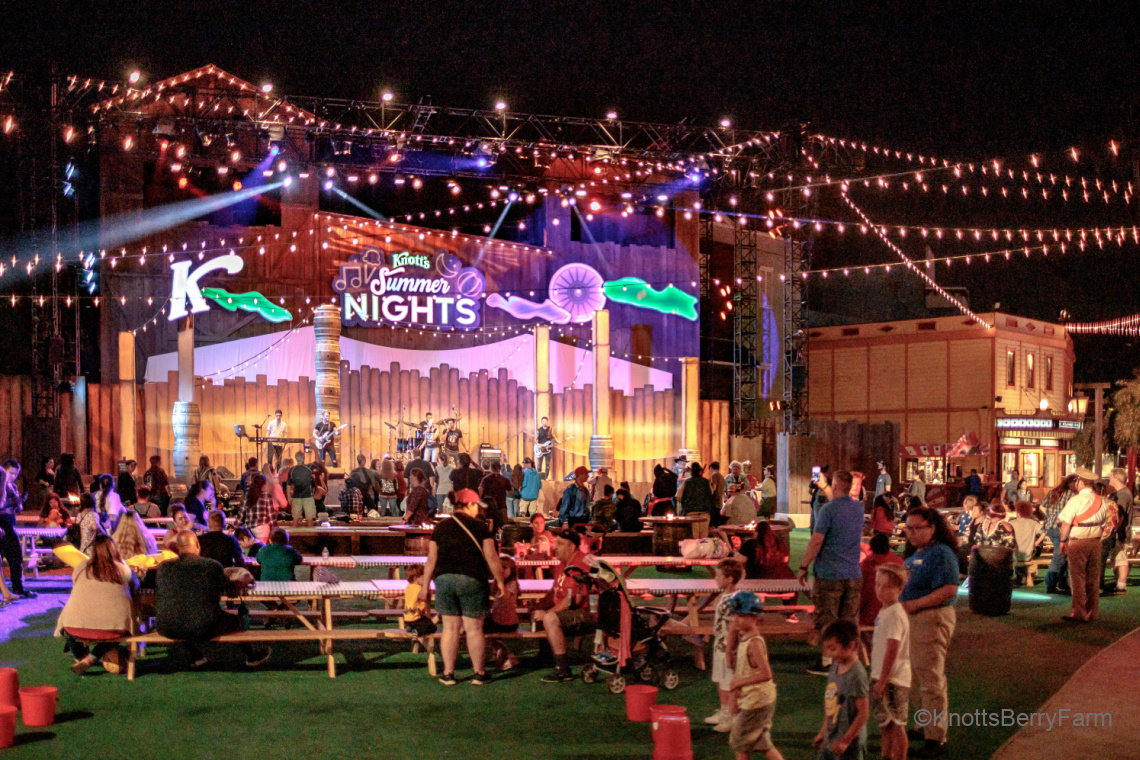 As the sun goes down, Knott's Summer Nights takes over with a nighttime summer part full of live music, classic summer eats, and games for the entire family to enjoy. At the Calico Mine Stage, a variety of top 40's bands rotate throughout the event dates while playing classic backyard games. Boardwalk DJs around Charleston Circle belt out tunes throughout the square. At Calico Park Stage, enjoy musical genres of Latin, Reggae, and Zydeco.
A summer night party is not complete without an abundance of food and drinks, and no theme park
does food quite like Knott's. The Knott's culinary team creates tasty twists on classic summer dishes,
from Crab Cake Sliders and Korean BBQ Burgers to Vegan Lettuce Wraps– not to mention Peach and Pineapple Shaved Ice. Experience favorite summer food in a whole new way at Knott's
Summer Nights. A great way to indulge in all the new food items is by purchasing a tasting card priced at $50 (or $45 for season pass holders). The tasting card offers six tastings from a selection of over two dozen seasonal-inspired dishes and drinks.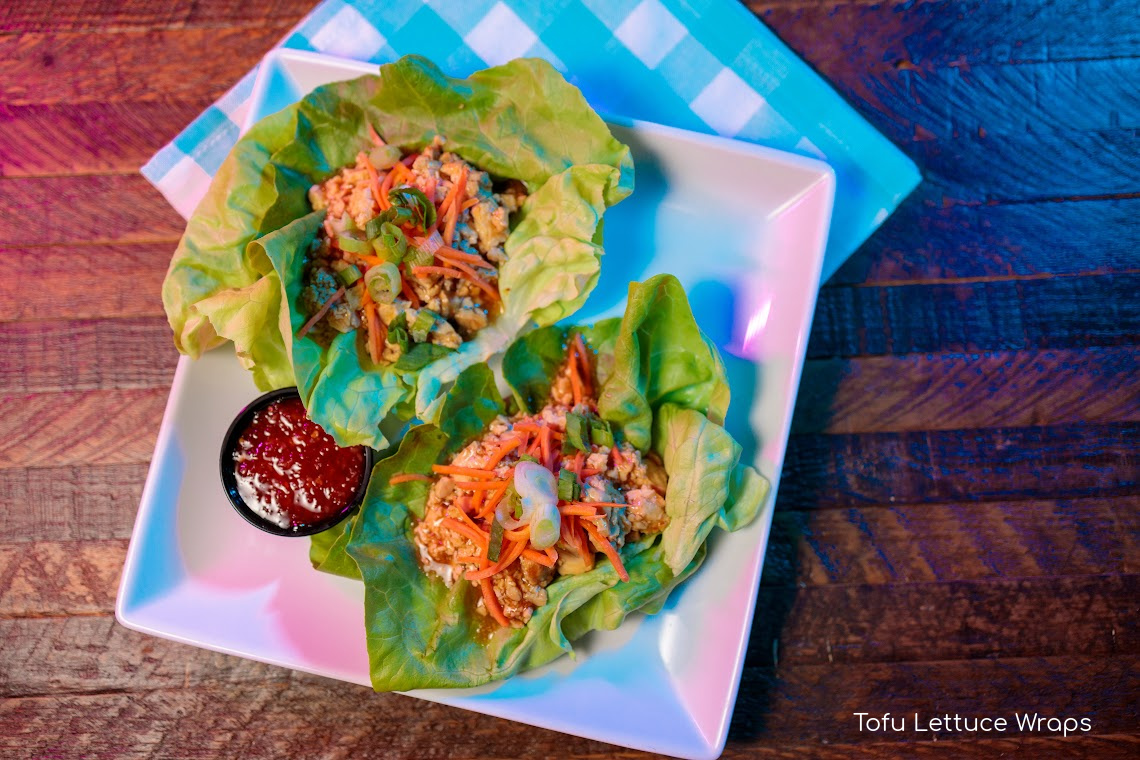 With a hub of live music, unique food offerings, Instagram-able photo opportunities, interactive summer experiences, and family-friendly games, Knott's Summer Nights will be an event to remember.
Ghost Town Alive! and Knott's Summer Nights are included with admission to Knott's Berry Farm or with a special Knott's Hotel Summer Package. Plan a stay at Knott's Hotel with packages that include overnight accommodations steps from the park, a tasting card, parking, and more. Additional costs apply for food tasting experiences within the event.
The best way to enjoy all the fun offered day and night throughout Knott's summertime and the other
Seasons of Fun is with a 2022 Season Pass. Get unlimited visits, food, and merchandise discounts, plus so much more! For more information about summertime at Knott's and Knott's Season Passes, please visit knotts.com.