For our 10 year anniversary, I decided to surprise the Hubster with a romantic getaway to the town of Carmel by the Sea. We were invited to share our experience at Hofsas House Hotel, a quaint Bavarian inspired hotel, a mile from fantastic white sand beaches.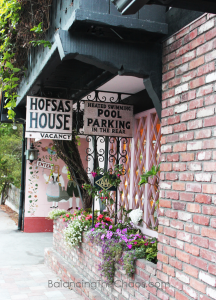 Owned and operated by the Theis family for six decades, the Hofsas House Hotel  is located within walking distance from everything the town of Carmel has to offer: fine restaurants, shops, wine tasting rooms and more.
Hofsas House boasts 38 spacious rooms  with their own individual sense of style. Amenities include fire places, wet bars, kitchens , balconies, patios, dry saunas and a heated pool. Daily continental breakfast and WiFi are included in your stay. A unique feature to the rooms are big beautiful windows (we kept open nightly) and dutch doors you can leave partially opened to welcome the ocean air.
Bringing your four-legged furry family member? Not a problem as the Hofsas House offers pet friendly rooms too.
When we arrived, we were welcomed by a friendly staff and received a couple of great recommendations for dinner, being new to the area.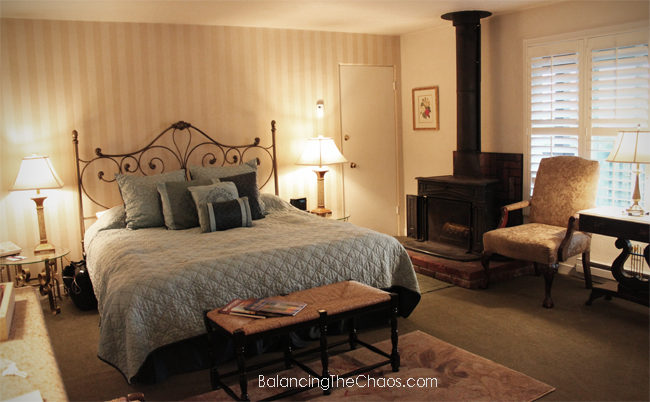 Our room was a king sized suite with a small kitchen/wet bar. With a European feel, the room had large comfortable arm chairs and a marble tabletop we sat and ate our continental breakfast at. I loved that the bed was right next to the fireplace, making the room warm and cozy. A good sized bathroom left us enough room where we could both get ready for the day comfortably.
Traveling with your family or a large group? They have so many different options to choose from like the king suite we had to a two bedroom/two bathroom suite with one king bed in one room and two queen beds in the additional room.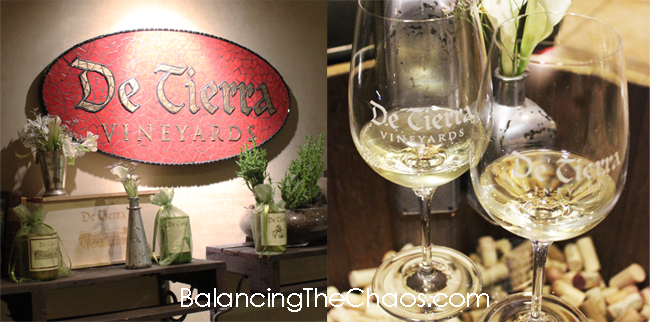 A recommended option for the adults that visit Carmel is the Wine Walk By The Sea. For $65, participants receive a wine tasting passport for a Wine Walk flight at their choice of any 9 of the 14 tasting rooms that are a part of the program. The passport does not expire and can be used throughout your stay/stays. The Wine Tasting Passport is available for purchase at the Carmel Chamber of Commerce Visitor Center. As part of our package we had the opportunity to experience the Carmel Wine Walk and had a great time at DeTierra and Silvesteri tasting rooms.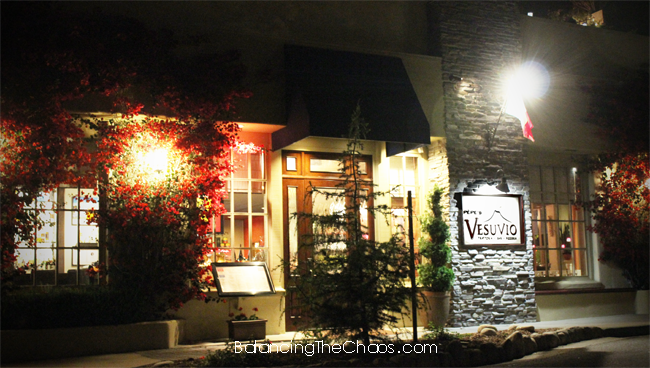 With 53 different options of locations to eat within a 1 mile radius, we decided to hit up  favorite restaurant recommended by a Carmel resident. Vesuvio is a restaurant /bar that serves delicious Italian dishes.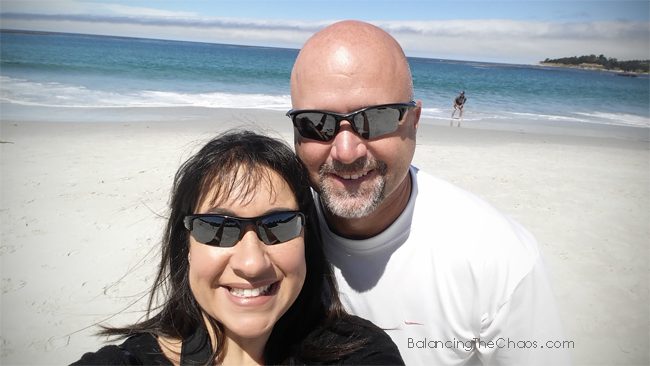 The next day, for lunch we settled on a picnic lunch down at the beach by 5th Ave. Deli and Catering with customs sandwiches, salads, twice baked potatoes and my favorite, breakfast burritos.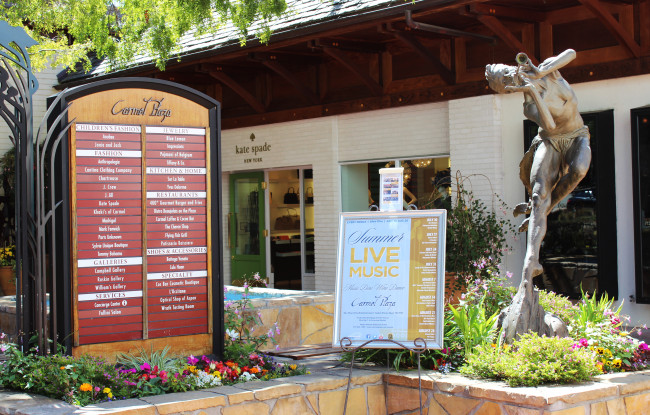 Families enjoy the beautiful town of Carmel by the Sea with these options:
Beautiful Beaches and unleashed dogs are welcome
Local Parks
Shopping
Galleries
Restaurants and more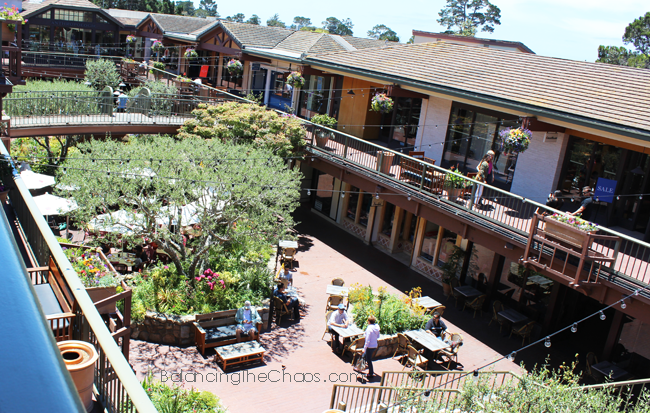 Near by hot spots include:
Monterey Bay Aquarium
Cannery Row
Historic Museums: Colton Hall, Pacific House & Maritime Museum
Dennis The Menace Park
Old Fisherman's Wharf
Big Sur
14 Golf Courses including a few well known courses like : Pebble Beach, Spy Glass, and Poppy Hills
17 Mile Drive around the Peninsula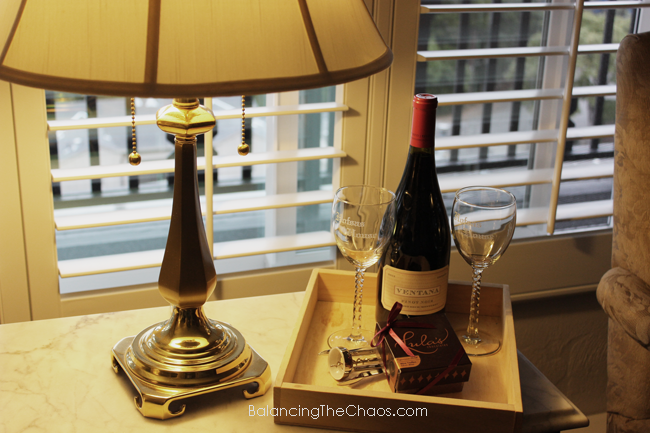 Make your stay special and memorable with the following options (additional fees apply):
Monterey Wine and Cheese Pairing. Great as a welcome package. Unwind from the drive and sample a bottle of local wine and cheese while you unpack.
Champagne & Cheese Pairing with Hofsas House engraved flutes. A great souvenir to remember your stay.
Beach Fire & S'mores Bundle with a blanket and flashlight to walk down to the beach.
In room his and her couples massage.
Arrive with your room decorated to celebrate your special occasion.
Beach Fire  with flowers, S'mores, blanket, flashlight and a message in the sand.
Set up a round of golf with cart at one of the six local courses.
Set up a day or two at the Monterey Bay Aquarium. Purchase through the Hofsas House Hotel and get two days for the price of one.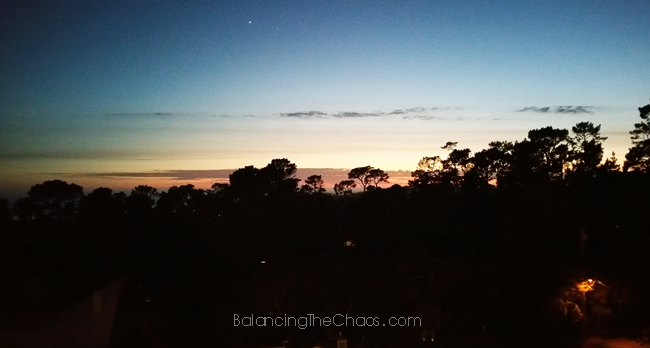 We had a fantastic and relaxing 10th Anniversary enjoying our stay at Hofsas House House in Carmel by the Sea and would recommend it for anyone looking to slow down and relax in a quiet sea town.